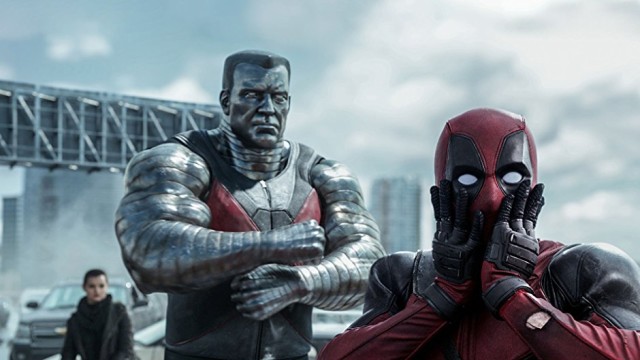 IT'S MORE ABOUT THE CHARACTERS THAN THE PLOT
I used to think plot was the only thing that mattered. If you could follow Blake Snyder's famous beat sheet and hit every one one of his predetermined page-targets, you'd create a mathematically perfect screenplay. Eventually I realized that where the real power lies is in creating compelling characters. If you can make us like your hero, add depth to your characters, and execute arcs for your key characters, that's where the magical recipe for success lies. The proof-is-in-pudding moment for me was when I realized there's no such thing as a good well-plotted movie with weak characters. However, there are plenty of good movies with weak plots but great characters (Rushmore, Flight, The Wrestler, Whale Rider). Ideally, you want both. But great characters are the deodorant that covers up a smelly plot. (bonus: Here's a quick way to add instant character depth. CONTRAST. If the quarterback of the football team is charming and popular, there's no contrast. But if the quarterback of the football team is awkward and shy, there is. Contrast creates instant depth).
PROSE IS ONE OF THE LEAST IMPORTANT COMPONENTS OF SCREENWRITING
I remember once spending an 8 hour day trying to get the prose just right on a single screenplay page. What I learned many years later is that no one gives a crap about your ability to write beautifully if they're bored to tears by your story. It's always story first, guys. Get them hooked and they won't care how average the writing is. One of the most talented prose-writers I know started a blog a long time ago. Naturally, I was excited to read it. After a week, I never went back to it again because, while the prose was magnificent, the content was boring as f*&%. Focus on the content. That's what readers respond to.
DON'T TRY AND BE A SYSTEM DISRUPTER
When I first got into screenwriting, all I cared about was re-writing the rulebook. I wanted to tell stories backwards, break the fourth wall, introduce an entirely new type of formatting I thought was better (I'm not kidding). As exciting as all of this was, it wasn't getting me any better at what mattered – writing a compelling dramatic story that hooked readers and kept them interested until "The End." If you're trying something different because you think it will make your story better, go for it. If you're trying something different because you're raging against the machine, turn around and start over.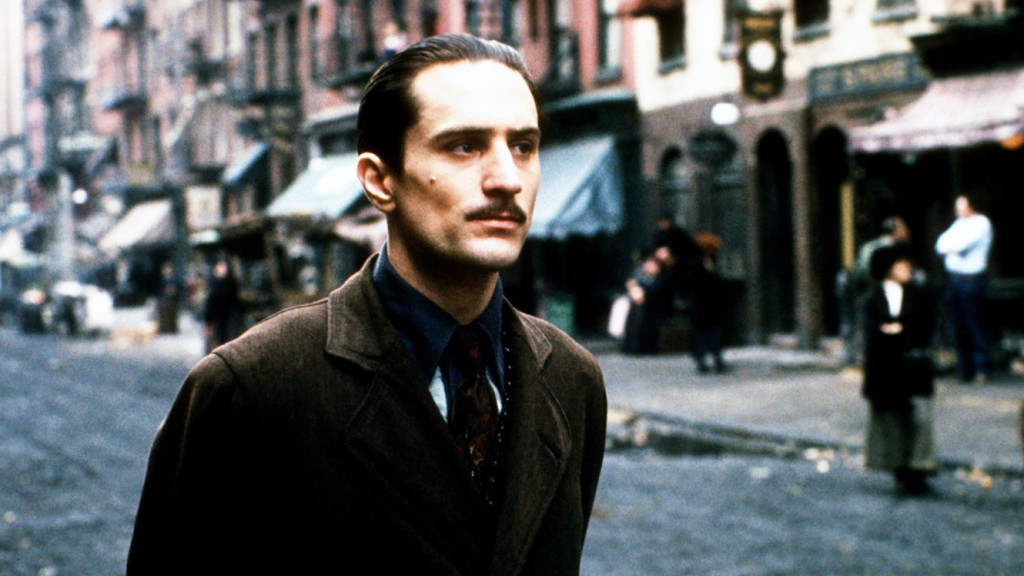 COMPLEXITY IS FOOL'S GOLD – KEEP IT SIMPLE
I can't emphasize this enough. It's the biggest lesson I've learned throughout this journey. When we start writing, not only do we want to disrupt the system, but we want to write the single greatest screenplay that's ever been written. So we add tons of characters, lots of subplots, a timeframe that goes on for years, flashbacks, flash-forwards, a narrator or two. All you're doing when you add these things is making your story hard to navigate, for both you and us. The simplicity of movies like Deadpool, Nightcrawler, Ferris Bueller's Day Off, Rocky, Logan, Once, Baby Driver, Her, Get Out – that's what you should be striving for. Yes, there are complex movies out there that are wonderful. The Godfather 2. The Shawshank Redemption. But those scripts take an amazing amount of skill to pull off – more than you realize. So save those for the second half of your career. For now, focus on writing a simple well-told story.
PRESENTATION IS MORE IMPORTANT THAN YOU THINK
I used to be of the mindset that my writing was such a gift to readers that if I made a spelling, grammar, or formatting mistake, they would look past it. Why wouldn't they, I thought. What's important is the bigger picture – whether the script is good or not. Now that I'm on the other side, I know that mistakes are the easiest (and quickest) way to weed out beginners. Writers who have been doing this for awhile take pride in their work and make sure that whatever they put out there is presented as professionally as possible. There are instances in the thousands of scripts I've read where a script was good despite a sloppy presentation. But I can count them on one hand.
DIALOGUE IS IMPORTANT, BUT NOT AS IMPORTANT AS THE SITUATION YOU COME UP WITH TO INSPIRE THE DIALOGUE
Unlike prose, good dialogue is actually important. However, beginners go about writing dialogue the wrong way, focusing on clever witty banter as opposed to the real secret to good dialogue – unresolved issues between characters. All of the best dialogue is built around two (or more) characters who have unresolved business. Sometimes they battle each other straight up on that business (John McClane and his wife arguing about their marriage when he gets to LA). Other times they keep their issues to themselves, resulting in conversations dominated by subtext (imagine two old lovers meeting for coffee for the first time in years who talk about how wonderful their lives are when what they really want to say is how much they miss each other). So focus less on trying to be Diablo Cody and more on building scenarios that inspire interesting conversation.
THE MOST POWERFUL TOOL IN SCREENWRITING IS CONFLICT
Conflict makes every aspect of your script more interesting. Conflict within one's self. Conflict with outside forces. Conflict between people. The variations of conflict – full-on fighting, passive-aggressiveness, ignored problems, dramatic irony. Think of a script as an empty tube of toothpaste and you need to get every last inch of that toothpaste out if you're going to brush your teeth. Put pressure (conflict) on every square inch of that tube (your script). That's what's going to bring out the best in your story (as well as a bright smile).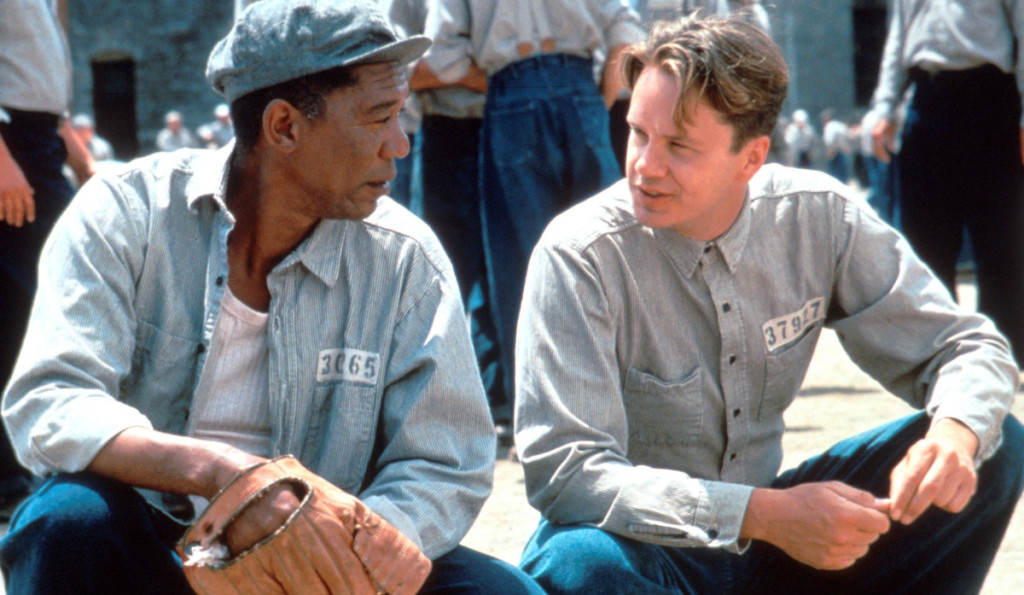 SPLITTING THE SECOND ACT IN TWO
For the longest time, the second act was terrifying to me. It was this giant 60 page black hole with no form or purpose. I would fudge my way through it on every script. Needless to say, the results weren't ideal. However, once I learned to split the second act in two (two sets of 30 pages), writing scripts became a lot easier, especially if you map out a mid-point twist (a major event in your story that throws the plot off-kilter at the midpoint) ahead of time. Also, remember that the second act is about conflict. So if you keep throwing conflict at your hero, both from outside forces, from other characters, and from within the character, you should get out of your second act unscathed.
FIGURE OUT THE ENDING BEFORE YOU START WRITING
It's fine if you're anti-outline. Everyone has their own creative process. Although I'd argue that 99% of the people who refuse to outline are people who've never tried it. But that's a discussion for another time. At the very least, you should have your ending figured out before you start writing. Screenplays aren't like novels. They're much more focused. We need to get to a very specific place within two hours. And, over time, I realized that when you don't know where you're headed, you get lost. And the only way to find your way back, is to write like 20 drafts. In order to save yourself a lot of time, figure out your ending first. And I promise you, writing your script is going to be a lot easier.
THE TWO BEST MINI-PIECES OF ADVICE I EVER RECEIVED WERE "SHOW DON'T TELL, IDIOT" and "MORE SETUPS AND PAYOFFS, MORON"
Both these tools are small, but they easily give you the most bang for your screenwriting buck. If you have the choice of writing a kid who can't stop talking about his dead father or giving that same kid his dead father's watch that he fiddles with every time he thinks of him, go with the latter. Show don't tell. Also, the best moments in a script tend to come as a payoff to an earlier setup. One of the greatest endings in movie history, The Shawshank Redemption, builds its legendary finale off a series of payoffs (hiding the hammer in the bible, the Rita Hayworth Poster, the buried box by the tree). Just remember an important rule when using these: With great power comes great responsibility.
Carson does feature screenplay consultations, TV Pilot Consultations, and logline consultations. Logline consultations go for $25 a piece or 5 for $75. You get a 1-10 rating, a 200-word evaluation, and a rewrite of the logline. I highly recommend not writing a script unless it gets a 7 or above. All logline consultations come with an 8 hour turnaround. If you're interested in any sort of consultation package, e-mail Carsonreeves1@gmail.com with the subject line: CONSULTATION. Don't start writing a script or sending a script out blind. Let Scriptshadow help you get it in shape first!