Genre: Non-Fiction Book
Premise: A group of Wall Street underdogs begin to realize that the current computer-driven stock market is rigged, and decide to do something to change it.
About: Everyone in town takes notice when Scott Rudin options something, because Scott Rudin wins Oscars. He's the guy who headed up The Social Network, after all. So when he snatched up Michael Lewis's best-selling non-fiction book, Flash Boys, the book immediately hit everyone's radar. You probably know Lewis best for writing the book Moneyball, which, of course, eventually became the movie starring Brad Pitt. You can find Flash Boys here (and as long as you're over at Amazon, you should pick up my book too. It's only $4.99!).
Writer: Michael Lewis
Details: 289 pages (published March 31, 2014)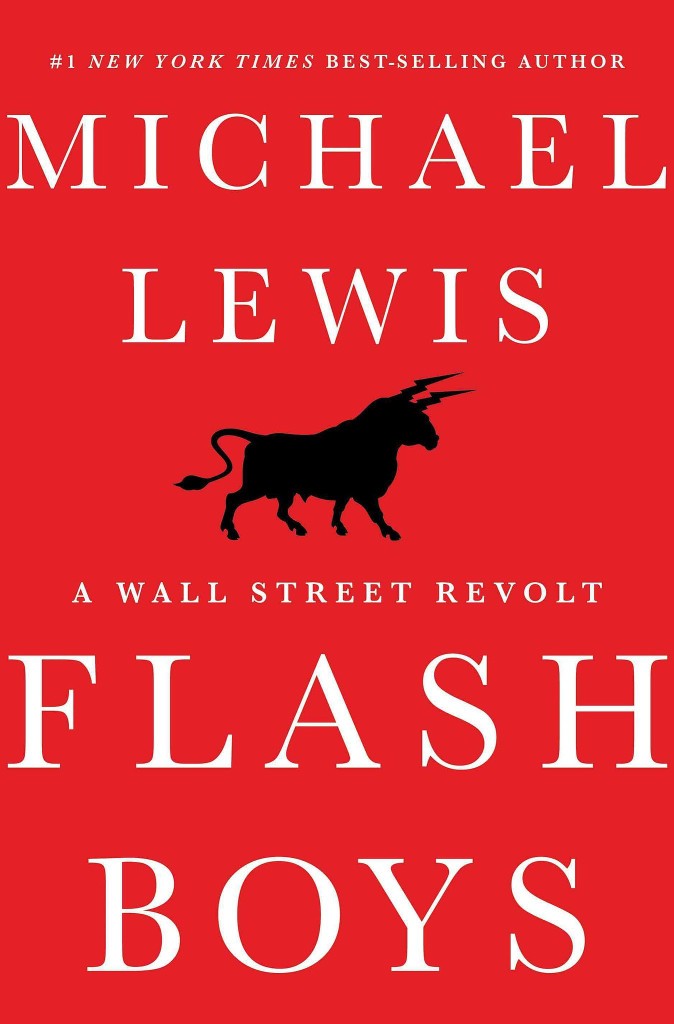 We're going to do something a little different today. Once that glorious moment comes when you break into Hollywood (through a spec sale or just by writing a great script), your ability to stay in the club will depend on your ability to land assignments. You'll have to read books like Flash Boys, then come in and pitch your take to producers.
You'll be up against lots of other writers, so your pitch is going to have to be good. And when I say, "pitch," I don't mean your showmanship ability. That's important, of course. But what's more important is your take. How do you plan to tell the story?
Because the reality is, a lot of things you'll need to pitch won't be obvious stories. They won't have that perfect narrative spine of a main character going after something and encountering obstacles along the way. In those cases, you'll need to find a spine. Or decide if you even want a spine. Maybe you want to try something different? The Social Network, the way it bounced back and forth between the deposition and genesis of Facebook, wasn't a straight-forward treatment of a story at all.
Take Flash Boys. While the characters eventually do come up with a goal, it isn't until much later. At first, this book is all about numbers and equations and stocks and how stock exchanges work and individual stories of how this rag-tag team of men came together to fight the power. Then, it's almost like Lewis realized, "Oh yeah, I have to bring this all together," and came up with something for the group to do.
Flash Boys actually starts with the most fascinating story in the book. A man is secretly building a fiber optic line between Chicago and New Jersey (where the major stock exchanges in the country are located). But this isn't any ordinary line. He needs it to be straight. Like perfectly straight.
You see, in recent years, trading stocks has become a game of speed. How much speed? The kind of speed where if you can gain at least 1 millisecond over your competitor, it could be worth hundreds of millions of dollars. How is that even possible? That's what much of the book is about.
But anyway, what this guy realized, was that the current fiber optic line that travels between New Jersey and Chicago zig-zagged all over the place. He hypothesized, that if he could build a straight line, he could save stock traders up to 7 milliseconds of time, which would allow them a huge advantage over their competition.
So his plan was to build this secret line, then go to all the biggest banks and mutual funds and traders, and basically hold them hostage. He'd tell them that if they didn't get on this line, their competition was going to smash them. Everyone would have to join, and he'd be able to set the price. What would that price be? 10 million each. And guess what? They all signed up.
If there's a hero in this story, it's probably Brad Katsuyama. Brad worked for the biggest bank in all of Canada, but when his bank opened a branch in New York, which he'd eventually move to, he realized that nobody gave a shit. On Wall Street, the biggest bank in Canada was the equivalent of a hot dog stand outside of Mcdonalds.
Brad's new branch meant the company needed a new trading operating system, one that could compete with the heavy hitters on Wall Street. But while Brad expected this new system to make his work easier, it actually did anything but.
Brad realized that whenever he made a trade on this new system, everything in the market would immediately change. Prices in that stock would shoot up or shoot down instantaneously, making it impossible to track the market on any sort of consistent level. In short, every time Brad would make a trade, chaos would ensue.
And he learned he wasn't alone. When he'd go to other companies, he found that the same thing was happening to them. The crazy thing was, nobody knew why it was happening. Everyone just assumed that because technology was increasing at such a rapid rate, chaos was the collateral damage.
But Brad wasn't so sure. He thought something fishy was going on. So he went to all the guys at all the top banks and all the top firms, asking them what they thought was going on. But nobody had a clue. What confused Brad is that nobody was that concerned about it either. Something nefarious was clearly going on inside the biggest financial machine in the world, and everyone either didn't care or didn't want to spend the time trying to figure it out.
Finally, Brad figured it out. The problem was High Frequency Traders. Now the book gets REALLY specific about what these guys do, which is super complicated, but I'll try to simplify. Basically, these lone shark dudes figured out a way to see when one of these huge banks or companies was making a trade, then would zip in and buy or sell in order to profit off of it. They could make millions a day doing this. And every time they took that money, it meant the banks and hedge funds were losing it. And whose money do the banks and hedge funds use? YOUR money. So these guys were stealing from YOU.
How did they do it? SPEED. A bank may buy tens of thousands of shares of stock in one go. That takes time. And by time I mean seconds. But if a high frequency trader (HFT) has access to one of those connections that can make a trade in 7 milliseconds, they can buy and sell stocks before your order has even finished going through.
This is why speed became such an important commodity on Wall Street. Whoever had the fastest connection, even if it was by just .1 millisecond, they could undercut you. So HFT were willing to pay millions for those milliseconds.
Awhile back, you'd hear stories about how traders would have their routers set up in the building right next to the Exchange that made all the trades. This allowed them to make their trades the fastest. Savvy entrepreneurs figured this out, would buy up these adjacent buildings and sell router space INSIDE the rooms in the buildings.
But even that wasn't enough after awhile. Traders would start paying money to get preferred placement INSIDE the room. They wanted their routers to be right next to the wall, so they were closest to the trading building across the street. Even if it was just .1 microseconds of an advantage, it was an advantage.
The book covers how Brad figured all this out, along with his campaign for trying to explain to Wall Street how badly they were getting screwed. Nobody believed him though because nobody on Wall Street gives you information for free. They erroneously figured he must be trying to scam them. Nobody just tells you how to save money. They use that information to MAKE money. They didn't realize that Brad was just Canadian.
After his knowledge campaign failed, Brad decided to do something unprecedented. He recruited a bunch of underdogs that Wall Street had spit out, and decided to create a new stock exchange. This exchange would have a built-in algorithm that would make it impossible for high frequency traders to game the system. Everybody who traded through his exchange would be on equal footing.
Of course, creating your own stock exchange was nuts to say the least. Up until a few years ago, there were only a couple (the NYSE and the Nasdaq). Some deregulation practice to increase competition came about after the 2008 finanical meltdown. But getting folks to trade on a new exchange was a whole other animal. Would Brad and his buddies be able to do it? That would become the ultimate question.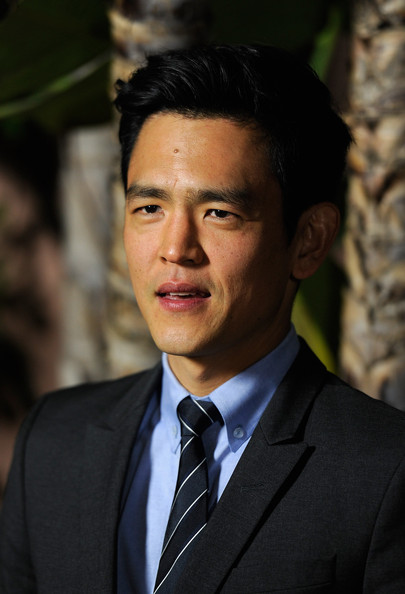 John Cho for Brad?
Flash Boys is a fascinating book that both flies and stumbles in equal parts. When it's telling stories about people trying crazy never-before-attempted schemes like creating your own stock exchange or secretly building a straight fiber optic line from New Jersey to Chicago (physically blowing up mountains in the process), it's at its best.
But when it gets into the specifics of how high frequency traders are undercutting the bigger guys, the information is overwhelming. You have to understand how stocks are traded, the unique kind of orders traders can use (which there are a lot of), how "baiting" works, how using different stock exchanges affects a trade, how orders are put through (some all at once, some in bunches), mutual funds, dark pools. Flash Boys spends a lot of time on that. And at a certain point, it's impossible to keep up.
Still, I found it fascinating. For example, you might wonder why the SEC hasn't stopped this. It's because THEY DON'T UNDERSTAND IT. The top people at all the banks don't even understand what's going on. These are people who grew up in a pre-computer-stock-driven world. They don't understand how a bunch of smart tech geeks could sneak in and take advantage of their system (many of them from Russia, surprisingly).
The question is, how do you adapt this into a movie? There's a lot of information in this book so there's a lot of different ways to go. When you adapt something, you're first looking for the best angle to tell the story from, and from there, you're looking at all the potential challenges that direction poses and how you'll address them.
So for example, the most obvious angle to tell the story from is to follow five Wall Street misfits as they try to create their own stock exchange. The question is, where do you start? Do you start with them already together? That allows us to jump right into the story. Or do you start earlier and focus on these guys as they meet each other one by one? Because in the book, Brad's the one who figures all this out before he hires anyone. And the audience needs that information to understand why they're doing what they're doing in the first place. So do you cheat, start with everyone together, and have them learn all this stuff together (instead of Brad doing it alone?) or do you follow Brad first, even though that means it'll take awhile for the story to get going?
Or do you come in with a weirder more ambitious take? Maybe you pull a Lost-style setup mixed with a little Scorsese. Start with these guys already together, have one of the characters be a narrator, then as they pursue their goal of a stock exchange, one by one jump back in time and tell the origin story of each player. Because each guy's backstory in the book is pretty interesting (one guy realized he wanted to do this after going to work one day only to watch the two towers fall right before going inside).
Whichever way you choose, you're going to have challenges. For example, Lewis portrays all these guys as underdog Robin Hoods. Their "thing" is that they could profit off this, but instead try to educate others on it. When nobody listens, they build a stock exchange to save them.
That's very noble and all, but it seems to me that if you build a successful stock exchange, you're going to make a lot of money. I mean, these guys aren't donating all their profits to charity, are they? Lewis conveniently downplays this aspect, but it's something you'd have to consider when adapting the script.  You can't portray people as Robin Hoods if the end goal is to make a ton of cash.  And if that – the most obvious direction for the script – can't be executed, then what's the end goal going to be?  There's no obvious substitution, yet there is no script unless you find the answer.
And then there's all that information you have to convey to the audience. Talking about numbers and teaching people how stocks are traded, for the most part, is boring. Yet it's essential to understand what Brad's getting so upset about and what he's trying to do to change it. A smart producer may even ask you that in your meeting. "How do you plan to convey all this information to the audience in an entertaining way?" And you better have an answer ready.
In the end, this is a really good book. Whether it becomes a really good movie is still up in the air. That could be up to you. In fact, maybe Mr. Rudin is watching right now (I know he's been to the site). Pitch your best take on how you'd adapt the book. Most upvotes wins!
[ ] what the hell did I just read?
[ ] wasn't for me
[xx] worth the read
[ ] impressive
[ ] genius
What I learned: When it comes to adapting a book, you very well might pick only a small portion of the book to base the script on. It could total only ¼ of the story. The story that opens Flash Boys, for example, could make a great movie in itself (a guy risks everything by building a high speed fiber optic line between Chicago and New Jersey with no idea if anyone will actually buy into it when he's finished). All you care about when adapting something is finding the best story within those pages and bringing it to life. What makes a book good often isn't the same thing that makes a movie good.