Get Your Script Reviewed On Scriptshadow!: To submit your script for an Amateur Review, send in a PDF of your script, along with the title, genre, logline, and finally, something interesting about yourself and/or your script that you'd like us to post along with the script if reviewed. Use my submission address please: Carsonreeves3@gmail.com. Remember that your script will be posted. If you're nervous about the effects of a bad review, feel free to use an alias name and/or title. It's a good idea to resubmit every couple of weeks so your submission stays near the top.
Genre: Sci-fi Thriller
Premise (from writer): A bio-mechanical man wakes with one memory: he must bring the woman he loves back to life. But his creator is on the hunt to catch his experiment, before the secret gets out.
Why You Should Read (from writer): A biologically engineered superhuman whose mind is half computer on the run through a post World War Three metropolis. Chased by cannibals, a cyborg with an identity crisis, a mysterious thin man, and corporate kingmakers. Helped only by an apathetic news anchor with hedonistic tendencies. — This is a story about the inevitable melding of man and machine, the digital world and the real one. The future of the internet and the human body. It questions how we will maintain our human identity in the face of exponential technological growth. — It's Bourne+Blade Runner+Frankenstein with a hint of Hitchcock style thriller, Cronenberg and the Matrix.
Writer: Mike Wolpoff
Details: 110 pages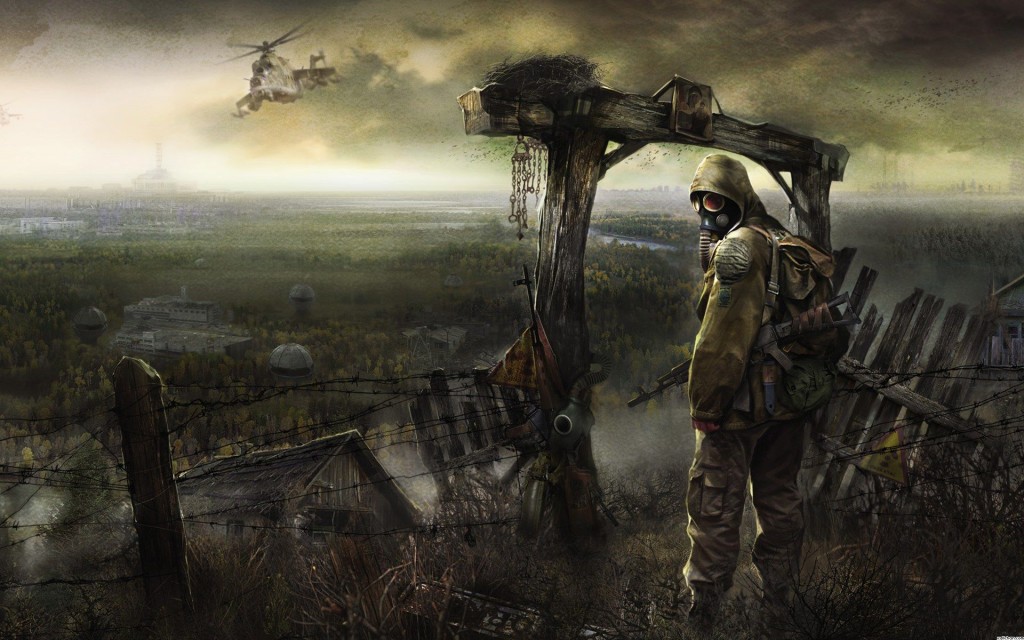 It's GUARDIANS OF THE GALAXY weekend. FINALLY! I've been waiting for this freaking movie all summer. Not that Transformers 12 and Brett Ratner's take on Hercules haven't kept me riveted in the interim. But let's be serious. This is the only major studio release this summer that's actually taking a chance. And I LOVE when studios take chances. I LOVE that Marvel isn't sitting pat on its Avengers franchise.  If you could see me right now, I'm literally jumping up and down on my couch like Tom Cruise.
Reading "Adam," I couldn't help but think of "Guardians." It created its own unique sci-fi world as well, and while it pulls you in initially, there's something missing from it all, and I've struggled to figure out what that is. It made me wonder, if Guardians of the Galaxy wasn't a Marvel franchise, but something some random screenwriter came up with, would a reader call it too weird? Too left of center? Would it even get picked for an Amateur Friday slot? These questions were on my mind while reading "Adam."
It's the far future. We're on the outskirts of an immense city on an ancient trash field. A hungry scavenger is looking for food and comes across two hermetically sealed coffins, one holding a man and one a woman. Thinking he's going to be eating some tasty human flesh tonight, he grabs the coffins and heads home.
Once there, he opens the male coffin, only to find that the inhabitant is alive, and more robot than human. As we'll find out later, his name is Adam. Adam's all torn up about the girl in the other coffin, but can't quite remember why. We get the sense, though, that they were once together until something tragic happened.
Unlike Adam, the girl is all human and near death. So Adam heads to the city to find a doctor who can save her. He meets with a local reporter, Dana, who helps Adam navigate the city, but eventually finds out that someone's after him, potentially the person who turned him into this half-robot thing in the first place.
Needless to say, he eventually gets caught, and is devastated to learn the truth about himself. But maybe he can salvage it all by saving the girl. That is… if there's enough time left.
"Adam" was like a plane that took off but never quite got over a thousand feet. The thing is, it has all the elements for a good story. It has a hero with a strong goal – save the woman he's with. It has a mystery. Adam doesn't know who he is or how he got this way. It has an emotional core (the love of the comatose woman). And the world itself is pretty interesting, with its outer trash fields, its Old City, and its New City.
So what's the problem!?
I think it's two-fold. I never felt like I knew or understood Adam. His character is so shrouded in mystery, even to himself, there was nothing to latch onto.
If the reader doesn't latch onto the main character, a chain reaction starts. If you don't care about the protagonist, you don't care about what he's after. If you don't care about what he's after, you're not engaged by the obstacles preventing him from getting it. If you're not engaged by the conflict these obstacles create, you're not really engaged in anything.
That's why creating a compelling main character that an audience cares about – and doing it QUICKLY – is so widely taught in screenwriting books and schools. It's why you still remember the opening sequence of Raiders of the Lost Ark to this day – because they dedicated that opening to making you understand and love that character.
The second problem is that Adam's mystery box isn't that mysterious.
He's yet another experimented-on sci-fi amnesiac character, something we've seen before, and we're supposed to be interested in how he got this way. But all the reveals seem to tell us what we already know – that he was experimented on. There was never any shocking surprise about his past that made you straighten up and start paying closer attention.
Remember, a mystery box isn't just cool because it's a mystery box. It has to be a cool mystery box! It has to actually be mysterious and shocking and surprising as the pieces of the box are revealed! If your mystery box is just there as a formality, the reader's likely 50 pages ahead of you, as I was here.
One of the reasons Source Code (another amnesiac film) was one of the best scripts around for so long was because each new reveal to the main character's mystery was shocking. We weren't expecting it, which is what compelled us to keep reading.
Yet a third problem is that the key relationship here (between Adam and Dana) isn't very interesting. Part of the issue is that Dana isn't a love interest. You run into this snag whenever your protagonist is in love with someone who recently died, is being held captive, or, in this case, is comatose.
When you don't have romantic tension in the key male-female relationship in a film, there isn't much left to keep the audience into that relationship. "Are they going to be good friends at the end of this?" isn't a question everyone's dying to know. Think about it. Can you name any mainstream movie where the main male and female character aren't involved in a romantic storyline (or, at the very least, don't have some sexual tension)?
But Dana isn't the real problem here. It's Adam. I don't know enough about this guy. Someone from the comments in Amateur Offerings brought up that it might've been a better idea to keep Bob as the main character (Bob is the one who found Adam in the trash fields). The argument was that Bob was more human. His problems were more relatable to an audience. And I agree. I would've understood that character and his journey better. With Adam, I have a hard time understanding anything beyond what I see on the surface.
So if I were Mike, I'd focus more on creating interesting relationships. Unless Adam's mystery box is going to have a much more exciting and surprising reveal, let's focus on the flesh and blood characters we can see. In other words, Adam's relationship with some coma girl who we've never met probably isn't going to whet the audience's appetite for more. We want compelling relationships between Adam and Dawn, or Adam and Gabriel. Leading with your characters should also give you more story ideas, so let's start there and see how it goes. Good luck and maybe we'll see "Adam" again as a Comeback script in Amateur Offerings.
Script link: Adam
[ ] what the hell did I just read?
[x] wasn't for me
[ ] worth the read
[ ] impressive
[ ] genius
What I learned: How interesting a relationship is should be directly proportional to the amount of time that relationship takes up in the story. So whoever two characters are around each other the most in your story, that should be the most complex, most interesting, most captivating relationship in the script. The next two characters around each other the most should have the second most interesting relationship. And so on down the line. Adam and Dana are the two characters around each other the most here, and they probably have the least interesting relationship in the story.
What I learned 2: The worst kind of mystery box is one where the contents aren't all that mysterious. You have to work in a complex series of reveals with your mystery box that are each surprising in their own right, until the final reveal, which should be mind-blowing. If you don't have that big shocking intense reveal to your mystery box, then you probably shouldn't go with one in the first place.