Get Your Script Reviewed On Scriptshadow!: To submit your script for an Amateur Review, send in a PDF of your script, along with the title, genre, logline, and finally, something interesting about yourself and/or your script that you'd like us to post along with the script if reviewed. Use my submission address please: Carsonreeves3@gmail.com. Remember that your script will be posted. If you're nervous about the effects of a bad review, feel free to use an alias name and/or title. It's a good idea to resubmit every couple of weeks so your submission stays near the top.
Genre: Found Footage Horror
Premise (from writer): A WikiLeaks-type website reveals classified footage of a Marine unit's horrific encounter with a vampire in the wilds of 1971 Vietnam.
Why You Should Read (from writer): They say found footage is dead. I'm hoping the rumors of its demise are slightly exaggerated. This is my first crack at the ff genre, and I found the format to be quite challenging. I tried my best to avoid the common pitfalls of found footage scripts, and write a story with a good mix of action and horror.
Writer: S.D.
Details: 89 pages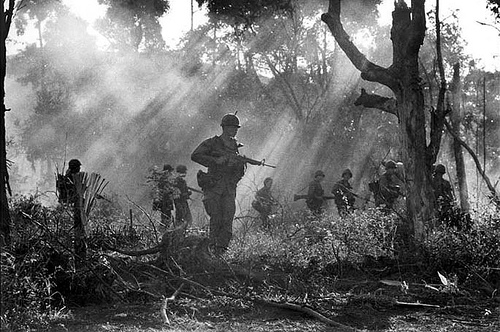 Originally I was going to review Black Autumn months ago, after it won Amateur Friday. Then I realized S.D. was the same writer of a script I'd just reviewed on a previous Amateur Friday. Giving one writer two Amateur Friday slots so close to each other felt wrong. So I sent it off to the screenwriting netherworld.
Then something happened that had never happened before. A couple of weeks ago, we had an Amateur Friday where none of the scripts were good enough for a review. That's not to say that any of the writers were bad. But the scripts weren't ready. I decided maybe it was time for Black Autumn to return. So I called up the dragon gods of screenplay heaven along with Help Kitten, sent them on a journey to the Netherworld, and back they came with the goods.
Now before I start, I want to be up front. Thin horror scripts are my least favorite scripts to read. There's lots of blood. A monster or two. A lot of running around. But that's it. Now you may say, "Well, yeah Carson, but that's 90% of horror movies. Why ya being so horror racism?" And there's some truth to that.
But here's what you have to remember: Everyone's writing these things. EVERYONE. And if all you're doing is contributing another thin horror script to the pile, why would you expect anyone to pick yours over the next guy's? Blood, monsters, running isn't enough if everyone else is doing it. You need complexity somewhere.
And I'm not saying it needs to be Oscar-winning complexity, nor do I think that would benefit the script. But there's a reason many people still consider The Exorcist to be the best horror movie ever. It's a movie that stays with you because of its depth. And that was my big problem with Primal (S.D.'s last script). It was too simplistic. Let's see if his latest offering fixed that problem.
Peter Hastings is heading a documentary crew on its way to Vietnam. He's joined by Chet Meeber, his sound guy, and Tony Dale, his cameraman. The plan is to get in there, get some footage of the war, and get out with all their limbs intact.
When they land, they meet the platoon they're documenting, headed by Sergeant Frank Wyrick. While some of soldiers are excited about getting their close-up, the overall consensus is that Hastings and his boys are going to be distractions. And distractions can get you killed out in the shit.
So off they go into the jungle, eventually reaching a remote base. But that night, one of their men goes missing. Later, that soldier returns with super-human strength and a thirst for blood! Either he had some gnarly Vietnamese whiskey or the Vietcong jungle has itself a vampire problem!
When more men go missing, our crew heads out to look for them, and wouldn't you know it, they're drawn into an elaborate cave system, where all these Twilight motherfuc*&rs live. Pushed deeper and deeper into the cavernous tunnels, they're running out of ammo and options. Are they going to make it out alive? Or end up like the rest of these chumps?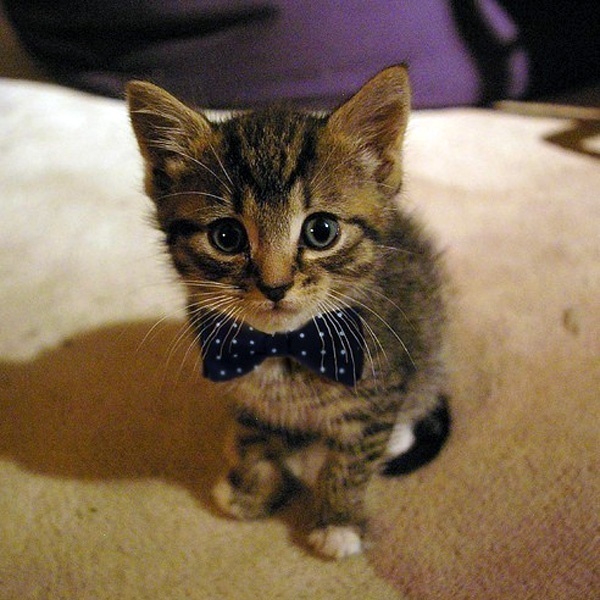 The Help Kitten!
Complexity comes in two flavors. You can explore it through your plot or you can explore it through your characters. My advice is to explore it through your characters. Strong characters have a bigger effect on the audience than a strong plot. And when I look at Black Autumn, I don't see complex characters. I didn't feel like I knew anybody. The characters felt like chess pieces being moved from one square to the next.
The character development was so thin, in fact, I didn't even know who the main character was. I thought that Hastings was the main character, since he was introduced as the new guy coming on the scene. About midway through the script though, I realized it was actually Wyrick.
If you're fleshing out your characters appropriately, giving the big guns more time, more backstory, more conflicts, etc, this shouldn't be a problem. The fact that I didn't know for so long who was leading the story is proof that that wasn't taking place.
So how do you achieve this so called "character development?" Well, I admit that it's tricky when it comes to found footage. But if we look back at the Godfather of found footage, The Blair Witch Project, I still remember those characters to this day. And it's because they talked to each other. They shared stories, chatted about their lives. The conversations they had made them feel like real people.
And when you think about it, that's one of the nice things the found footage genre offers you. Is you can have your characters shooting the shit, and the audience will bear with the scene, even though it's not directly pushing the story forward, because it fits within the expectations of the genre.
You can't do that in a standard film. And now that I think about it, I wonder if the problem is that unlike all the found footage films we've seen so far, our crew here is using an 8mm camera. Unlike video, 8mm film is precious, and therefore needs to be used only when necessary. So you couldn't naturally have characters sitting around and shooting the shit. It'd be a waste of film.
But that's a problem that can be worked around. If you really want Black Autumn to stand out, I suggest you put a lot more effort into character building. I just gave this advice to a writer last week. I told him, for one draft, don't worry about your plot. Don't even think about it. All I want you to do is focus on your characters, making them unique and interesting and memorable – to the point where even if there was no plot, we'd still want to watch them. And I think S.D. has to do the same here.
Start with a flaw for Wynick. Maybe something in the realm of he always backs down, always plays it safe, and its cost him men in the past. This unique situation finally teaches him to take charge. It's a common flaw for this kind of character but flaws don't need to be that original as long as you explore them in an honest way.
From there, have your characters talk to each other more. Let's get to know these guys. And cool "grunt talk" isn't enough. Sly one-liners tells me more about the writer than they do the character. I mean I don't even know why Hastings is out here. Does he want to be here? Where does he hope to be next? What does he want to do with his life? These may seem like small things, but they're the things that tell us who a person is.
I've read two of S.D.'s scripts now and while he writes quick easy-to-ready scripts, I think to get to the next level, he has to put a lot more stock into character development, as do most amateurs. Character development is typically the main thing that separates amateurs from pros. Amateurs craft a story through their plot. Pros craft a story through their characters.
Script link: Black Autumn
[ ] what the hell did I just read?
[x] wasn't for me
[ ] worth the read
[ ] impressive
[ ] genius
What I learned: In found footage, don't be afraid to let your characters shoot the shit. That's one of the nice things the genre offers you. Characters can talk about what they like, dislike, their past, their future. Especially in a script like this, where you're actually interviewing characters. You can ask them direct questions about their life. That opportunity was missed here.