Get Your Script Reviewed On Scriptshadow!: To submit your script for an Amateur Review, send in a PDF of your script, along with the title, genre, logline, and finally, something interesting about yourself and/or your script that you'd like us to post along with the script if reviewed. Use my submission address please: Carsonreeves3@gmail.com. Remember that your script will be posted. If you're nervous about the effects of a bad review, feel free to use an alias name and/or title. It's a good idea to resubmit every couple of weeks so your submission stays near the top.
Genre: Crime/Drama
Premise (from writer): Having been kidnapped in South Africa, a resilient young traveller is forced into criminal activity by his captors in order to repay the ransom his family could not afford.
Why You Should Read (from writer): I got notes for this [from Carson] about a year or two back. Following some rewrites, it's had a couple of producers on and off the project, getting closer each time. I'm looking to find out why this script hasn't gone beyond getting interest into getting made.
Writer: Ned Kilgannon
Details: 112 pages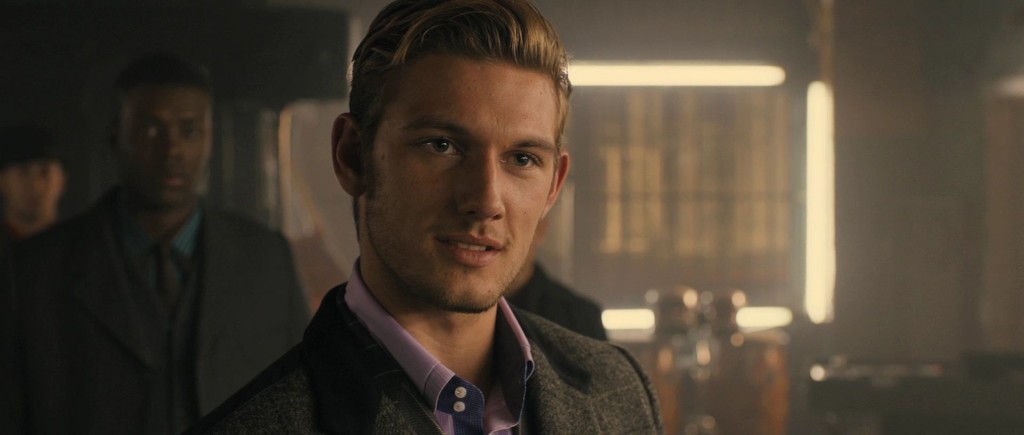 Alex Pettyfer for Cassius?
Today's writer, Ned, asks a great question. A question that thousands of Hollywood insiders and outsiders ask all the time. Why hasn't my project, which has gotten interest from a lot of people, been able to take that next step and get made?
It's a frustrating question for people particularly because they see so many bad movies getting made. And then they have their project, which they think is pretty darn good, and for some reason it can't cross the finish line.
Well, I have some theories about this, which I'll be glad to share in a second. But before I do that, let's take a look at the script at the center of our question… Devil In You.
22 year-old Cassius Ramsey is just another spoiled rich kid who's got money to burn.  He chooses to use that money to roam the earth while he figures out what to do with his life. His travel partner, Max, may not have the same deep pockets as Cassius, but he's got the same spirit for adventure.
Somewhat bored with the typical touristy places kids travel to, the duo decide to check out South Africa, thinking they'll have a more "original" experience. But as soon as they land, they notice some sketchy men targeting them. Then, on the bus ride out of the airport, they're stopped and kidnapped by a ruthless gang of criminals.
When the criminals find out Max's family is penniless, they kill him. But the criminals' kidnapping-for-cash job doesn't go as planned when Cassius's estranged father tells the kidnappers to fuck off. Facing death himself, Cassius pleads with the crew to let him join them. He promises he'll pull his weight.
The intimidating but pragmatic leader, Jacques, gives Cassius a test to rob a local woman, and he passes with flying colors. Soon, Cassius finds himself moving up the gang's ladder as he excels at every job and continues to impress Jacques. There's something exciting about this life that plays to Cassius's sense-of-adventure. But at a certain point, he starts to yearn for home again, and ultimately must decide whether he wants this life, or his old one.
Before I can answer Ned's question, I first want to provide what, in my opinion, are the four types of ways movies get made.
The first tier are the sure-things. These are the projects that are so good, either through concept or execution, that nothing can stop them from getting made. These are the Jurassic Parks, the Hangovers, the Transformers, the American Beautys. Everyone knew these movies were going to get made as soon as they heard the concept or read the script. These projects are forces of nature.  Nothing can stop them.
The second tier are the studio mandated movies, the ones that are created solely because the studio believes they'll make money. These are typically spearheaded by producers who don't really care about the quality of movies so much as what they do to their bottom-line, and the results reflect that. Sometimes you get your Sex Tapes and sometimes you get your Snow White and the Huntsmans. Somteimes you get your Blendeds and sometimes you get your Lego Movies.
The third tier are the writer-directors out there who have the power to make films just on their name. This is actually where a lot of the bad movies – the ones where you wonder "How the hell did that get made?" – come from. There are no checks and balances on these scripts since the writer-director can make whatever they want. And while sometimes that can be a good thing. Other times it can be a disaster. Sofia Coppola's "Somewhere." Jason Reitman's "Labor Day." These are Tier 3 films.
The fourth and final tier is where everyone else lives. The rest of the projects get made through good old fashioned passion. Because think about it. Nobody wants to make any movies outside of the first three tiers. Therefore, the only way to get a movie made is if you cheerlead your project into existence, if you send it out to everyone, if you push it through wall after wall, if you pester anyone you know to read it, no matter how uncomfortable that pestering becomes.
A movie like The King's Speech is a perfect example. Nobody wanted to make that movie. Seidler sent it everywhere. Thinking Geoffrey Rush would be the perfect actor for the part of the teacher, he went through his agent. The agent told him to fuck off, that Rush would never have any interest in the part. So Seidler actually found out where Rush lived and sent it there. Rush read it and loved it. Seidler's passion for his material got the movie made.
Here's the thing with passion though. People don't get passionate about shit. You can try using a bunch of smoke and mirrors but if your script's bad, no amount of cheerleading's going to get you followers. So having success in the fourth tier usually dictates a minimum amount of quality. The higher the quality your script is, then, the more likely your passion will catch on with others, and the easier it will be to get your script through the system.
Which brings us back to Devil In You. Devil in You, I believe, meets the minimum level of quality required for a Tier 4 project. It's a solid script, in the vein of movies like Goodfellas and The Godfather, about a guy moving up inside a crime organization, with a unique spin in that it's set in South Africa and has an unlikely hero.
So why isn't it a sure thing yet? My feeling is that it's not big enough. If you look at films like The Godfather and Goodfellas, you got the feeling that our characters were moving up higher and higher into a bigger and bigger world. Just the other day I was talking about how you never want the word "small" in your logline. Nobody makes a movie about "small." And yet that's how this feels to me. It's a relatively small gang and it never grows. With some minor exceptions near the end, I never felt like the crimes they pulled got any bigger, any badder. Cassius definitely moves up within the gang, but I'm not sure that matters if the gang's influence within the community itself doesn't grow.
Also, I didn't really know where the script was going. It didn't seem to be driving towards that big climax. Again, it felt stagnant, like the gang was just going from one average robbery to the next. For example, your typical heist movie will have the "big last heist." So we have something to look forward to. Or if you don't have that, then you at least have to have the feeling that things are getting bigger and that they're coming to a head. Like I was saying the other day, you need to feel like the balloon's blowing up. I'm not sure I ever felt that here.
So if I were advising Ned on this particular project – helping him find a way to get this made, I'd tell him to think bigger. Have this gang grow more with each robbery. Just like all these crime movies, show Cassius move his way up the ladder until he's a serious badass. I guess that's another problem I had. I never saw Cassius as anything other than that traveller. I never saw him truly lose himself in this world. And I think that's because Ned was constantly pumping the breaks.
As far as some personal opinions, I'd make Jessica Jacque's girlfriend, and have her and Cassius have to sneak around.  I'd also ditch the Robin Hood stuff.  If we're going to make these guys bad, let's make them bad.  Let's have Cassius truly have to cross over into a brutal world.  True, the Robin Hood stuff makes Jacques and his outfit more interesting, but I think it limits the gang in how far they can go.  That's how I'd attack it if I were him.
So to summarize, the less impressive the script is, the more passion will be needed to get it made. You can either try to supply that passion yourself and be the biggest cheerleader in the world, or you can get back to work on the script and let it do the work for you. I think Ned's a really good writer. I just think this script needs to feel bigger. It needs to build more. What do you guys think?
Script link: Devil In You
[ ] what the hell did I just read?
[x] wasn't for me
[ ] worth the read
[ ] impressive
[ ] genius
What I learned 1: It's hard to cast 20-somethings (especially early 20-somethings) to carry a movie.  Studios are reluctant to do it unless it's a high school or college film.  It's not that it's never done, but in genres like crime, they typically like someone older.
What I learned 2: You want to make your writing easy on the eyes. You want to make it a pleasing read. The excessive use of dashes and capitals made for a harder read than usual here. As someone who had just read two really easy-to-read scripts, this stuck out. Here's a sample of what I mean.  This hurt my eyes.