Get Your Script Reviewed On Scriptshadow!: To submit your script for an Amateur Review, send in a PDF of your script, along with the title, genre, logline, and finally, something interesting about yourself and/or your script that you'd like us to post along with the script if reviewed. Use my submission address please: Carsonreeves3@gmail.com. Remember that your script will be posted. If you're nervous about the effects of a bad review, feel free to use an alias name and/or title. It's a good idea to resubmit every couple of weeks so your submission stays near the top.
Genre (from writer): Supernatural Dramedy
Premise (from writer): When a delusional drunk retires to the Mexican Border to be left alone, dead desert barflies, a video-game gunslinger and the local drug lord just won't leave him be.
Why You Should Read (from writer): Everything I've written to date has placed at either Nicholl or Austin. This latest effort, I believe, is my best so far, but I write full-time next to the Santa Susanna Nuke plant out in West Hills/Simi Valley. JOHNNY BOOGERS is pretty out there. The percolates, PCE contamination and plutonium migration might be clouding my judgment — I could use some honest opinions, and a new place to live. I would gladly settle for the former.
Writer: Hank Dumont
Details: 103 pages (note: The draft of Johnny Boogers I posted on Amateur Offerings was nine months old. Hank has supplied me with a more current copy).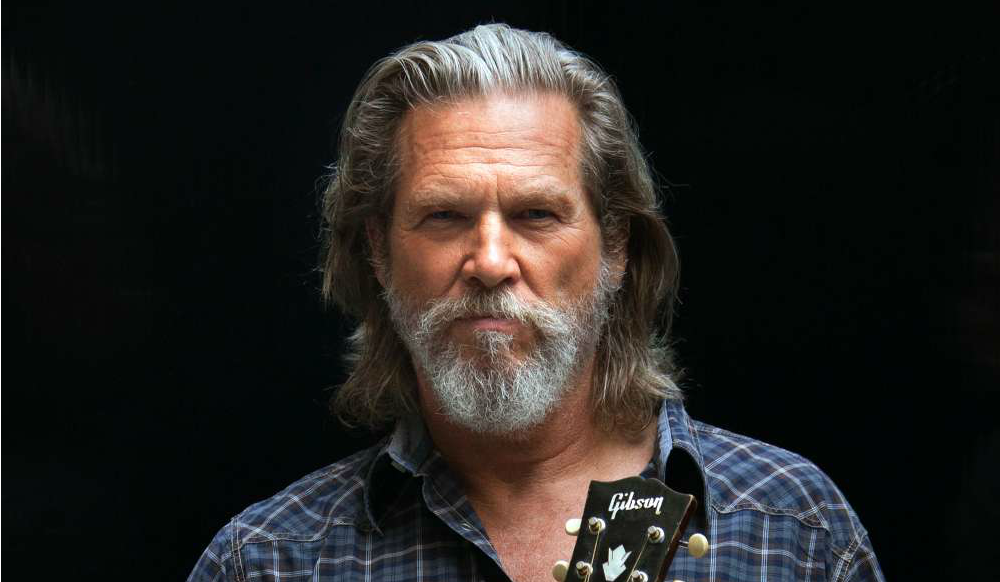 Bridges for Caleb?
Wow, yesterday's exercise was really fun. No doubt we'll do it again a couple of times before The Scriptshadow 250 deadline. I noticed that some of you were concerned that people were voting for their favorite commenters as opposed to the best idea. But I can safely say that I read every entry and the top two vote-getters, Scott Strybos (reappearance of a dead daughter) and Somersby (Lord of the Flies meets Gilligans Island), had the best ideas.
My personal vote goes to Somersby's "Jillian's Island." There was just something specific about Somersby's take, whereas a lot of entries relied on generalities. I felt like I read one too many versions of, "A family is lost in a sea of uncertainty as a mysterious energy challenges their beliefs. When they realize the Gods of the Triangle are testing them, it is up to the father to overcome his past to keep his family alive."
This is actually a good screenwriting lesson as I read lots of loglines with the same problem. They're all so vague! Phrases like, "a mysterious secret" and "must battle his past," rarely do anything for the reader. I know loglines are small and therefore must be general in some respects, but often what makes them stick out are the specifics – that's how you differentiate yourself from the pack.
That's the perfect segue into today's AOW winner. I don't think you can blame Johnny Boogers for being vague or general. The question is, is it too specific? Let's find out.
"Johnny Boogers" follows Caleb Walcott, a 60 year old gentleman who's just quit his call center life insurance job and bought a trailer out in the middle of nowhere in New Mexico. The only spot that contains fellow human beings in the area is a dive bar run by a man named Johnny Boogers.
Naturally, Caleb spends most of his time there, getting drunk on warm beer and hitting on the only two women, a couple of Native American lesbians. Retirement is going well except for a local trouble-maker named Cinnamon, who claims Caleb has some heroin of his.
As if that isn't bad enough, Caleb's grandson, a retarded kid whose mom was just slammed into by his special needs bus, shows up at his doorstep courtesy of the absentee father. It appears that they're now going to share custody. Seeing as the child likes to go to the bathroom in his pants, this is seriously cramping Caleb's retirement style.
When Cinnamon kidnaps his grandson, Caleb must finally make contact with the reclusive Johnny Boogers, who hasn't made a public appearance in years. Shots are fired. People die. And Caleb will have to rely on the ghosts of the people in the bar, along with his favorite video game character come to life to survive the madness and secure the peaceful retirement he's always dreamed of.
Well, let's state the obvious here. You will not mistake Johnny Boogers for being unoriginal. This is a bizarre little screenplay that sometimes hits and sometimes misses. But in the end, like its title, it leaves you a little confused. What is it that I just read? I'm still trying to process that.
One of the more perplexing things about Johnny Boogers was the pace of the story. One of the notes I was going to give was that the story moved too slowly. "You don't even get to his retirement town until page 30," I was going to say. But when I went back to check the page number of where that happened, it turns out Caleb got to his new town on page 15!
While I was glad that Hank had moved his story along faster than I thought he did, this leads to a different problem. How come 15 pages felt like 30?
One potential issue was the writing. I found myself re-reading a lot of sentences. Obviously, if you're reading everything twice, it's going to take twice as long to get through the story. But I think there's a good argument to be made that there's some serious overwriting going on here.
Take a couple of sentences from the screenplay…
"Juvenile Javelina string squirts across the blacktop beneath a Luna County Hwy 9 sign. Insects make their presence known."
And then…
"Quarter mile out, all four lock up again. Hard left, lights on, the truck crawls down through the ditch, seesaws north and farts tailpipe flames."
I had to read the first sentence three times to have a semblance of what it meant. And I'm still not entirely sure. And while I understood everything about the second sentence, it seemed an out-of-the-way way to say that a car was going somewhere. Sometimes it's okay to say: "The car plows through the desert."
Look, I understand that you're trying to convey a visual to the reader, and being specific helps that. But there's a difference between specific and overwritten. And Johnny Boogers walks that line throughout, making for a harder-than-usual read.
For comparison's sake, here's an average line from Fargo, a film I would argue is in the same cinematic universe as Johnny Boogers…
"Jerry is sitting in his glassed-in salesman's cubicle just off the showroom floor. On the other side of his desk sit an irate customer and his wife."
Look at how simple that paragraph is. Nobody gets to the end of it and goes, "Huh?"
I also scrolled through the entirety of the Fargo script and noticed just how little description there was. When I went and did the same for Johnny Boogers, I saw an immense amount of description, and all of a sudden it became clear to me why it took so long to read. Was all that description really necessary?
Even the dialogue bore the marks of overwriting at times. Lines like, "If it sounds like a baby rattle, looks like an itty bitty lobster, or reminds you of Howdy Doody… it ain't your friend," look good on paper until you realize they make no sense.
I'm struggling here because I didn't read the script under ideal circumstances (I was really tired). But rarely do readers read scripts under ideal circumstances. In fact, with amateur scripts (scripts that their company doesn't already have an investment in), you're usually catching readers at their worst time. So it's your job to pull them OUT of that funk. Not send them deeper into it.
This was a tough review because Hank definitely has talent. But I think he's trying too hard. Stop trying to write every sentence perfectly and just tell a fun story. Read all of the Coen Brothers' scripts. They're masters at creating unique worlds in very minimalistic ways. I wish Hank luck and hope his next one kicks ass. This wasn't for me though.
Script link: Johnny Boogers
[ ] what the hell did I just read?
[x] wasn't for me
[ ] worth the read
[ ] impressive
[ ] genius
What I learned: Don't let your writing get in the way of your story. The default approach for description should be minimalism. Sometimes an element will be so important that you have no choice but to describe it in intense detail. But when that's not the case, try to describe the action in the simplest terms possible. There will be times, such as when you're trying to create mood/tone, where you will take more liberties with your description (February). But I've found that only the best writers get away with this and that writing a script that's description-heavy is almost always a losing endeavor.