Get Your Script Reviewed On Scriptshadow!: To submit your script for an Amateur Review, send in a PDF of your script, along with the title, genre, logline, and finally, something interesting about yourself and/or your script that you'd like us to post along with the script if reviewed. Use my submission address please: Carsonreeves3@gmail.com. Remember that your script will be posted. If you're nervous about the effects of a bad review, feel free to use an alias name and/or title. It's a good idea to resubmit every couple of weeks so your submission stays near the top.
Genre (from writer): Euro Horror
Premise (from writer): A Transylvanian Countess struggles to conceal her dark inheritance from
two investigators when she finds herself drawn to a bereaved English girl. A love
letter to European vampire cinema of the 1970s.
Why You Should Read (from writer): Because I'd love to see Carson plunge into the hypnotic, eroticized world of Euro Horror! Sure, LET US TOUCH THE SUN is a zillion miles and at least 40 years removed from multiplexes and opening weekends; but I'd like to think it can find an audience among the fanatical followers of dvd labels such as Blue Underground, Redemption and Shameless. Indeed, LET US TOUCH THE SUN was my attempt to write something I would purchase myself from one of these labels, a film possessed by its mysterious female vampire, unerring sense of place, and all-pervasive sensuality. —The script also represents my learning and assimilation of craft techniques over the past four years (I've been working on other projects in that time, but nevertheless this one has been through 100+ iterations!) Certainly, its pages incorporate elements I probably wouldn't utilize again in a hurry; but ultimately I hope the reader leaves with something not dissimilar to the feeling expressed by Linkthis83 last time around: "… I'm adrift in realms, and being guided towards moments where I'm privy to exchanges and happenings that once all these moments are totaled I will have experienced something that I can neither quite describe nor possibly express in a manner that exhibits understanding… but a knowing that something occurred because I felt it… and struggle to define it."
Writer: Levres de Sang (selected dialogue from J. Sheridan Le Fanu's "Carmilla" (1872)
Details: 102 pages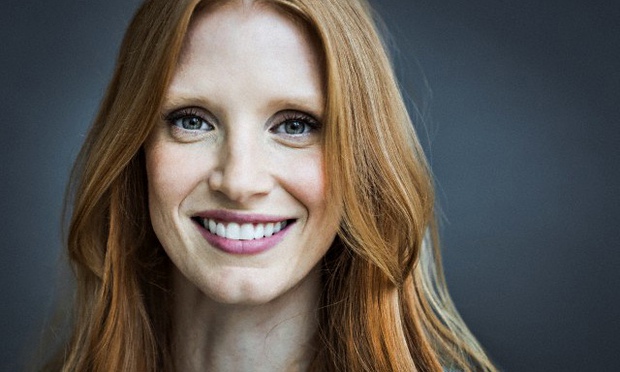 Jessica Chastain for Valerie?
Scriptshadow Nation has finally been heard! If I had a dime for every time someone asked me to review amateur entry "Let Us Touch The Sun," I'd have a big jangling jar full of dimes to take to the grocery store to put in that coin machine, which would then return 20% of my money and give the other 80% to orphans and spit out a special receipt which stated that if I did not cash the receipt within 90 seconds, I not only wouldn't be able to receive my funds, but I would now owe the supermarket money.
I'm not going to lie. I'm a little scared here. I'm not entirely sure what "Euro Horror" is and I've never read a script before that included selected dialogue from another source, much less a source from 140 years ago! I feel like Snoop Dog walking into Carnegie Hall. But as has been the case in the past, you can experience a lot of great things when you go out of your comfort zone, so let's see if Let Us Touch The Sun does so for me……
It's 1978 and Countess Valerie Kristeva is under suspicion for the disappearance of four young women. Detective David Chang from America and Inspector Rollin from Interpol are closing in on Valerie's trail of death, but there's no way to connect her to these women. It's gotten so weird that Rollin has come up with this cockamamie idea that Valerie might be a vampire!
Valerie, of course, is a vampire, and not a very patient one. She has a weakness for young women and her latest target is a beautiful 19 year-old hottie named Malika. Valerie invites Malika on a voyage across the sea and when you're 19 and a beautiful woman invites you to travel the world, how can you possibly say no?
While Valerie plots her seduction of young Malika on the boat, David Chang and Inspector Rollin are off following their respective leads in the killings of the previous girls. Valerie will eventually take Malika home to her castle, where she'll either turn her into vampire lunch meat or Malika will finally figure out that it's a little weird a random woman has invited her to a castle and run the hell out of there.
This is going to be a tough review because I love how much Levres has contributed to the site. He's an invaluable part of the daily conversation here at Scriptshadow. But I'd be doing a disservice to him if I reviewed the script with kid gloves and it sounds like Levres understands that this script is a little… offbeat. So I'm going go at these notes like I would any other script and Levres can determine if they're relevant to what he's trying to do or not.
I'll start by saying, I could see this movie in my head. Levres has a very distinct style that echoes a 1970s casualness, an almost presumptuous pace that assumes you'll spend the rest of your day sipping a coffee in the park and then writing in your diary. There is a patience to the story and boy is that brave in this day and age. I commend Levres for it.
But it should be noted that this style is hard to make work no matter what era you're in. A story is a story is a story, and stories need to move. If Let Us Touch The Sun were a blender, it would be turned to the lowest setting, and I had trouble waiting for my drink to be ready.
The CAA coverage department's first note of Let Us Touch The Sun would likely be: "Overwritten." And I wouldn't argue with that. A quick look through the pages and here are some words and phrases I pulled out: Photogravure, Casa Angola, Cossack style, Foster Grants, Noh mask, perspex screen, slimline Dunhill, somnolent lapis lazuli, afga c60 cassette,
I don't mind a flourish here and there but when there are a 100+ words I've never seen before in a screenplay, or that I've seen infrequently enough that I have to read them twice to place them, that can take its toll on a read. I like to enjoy a script, not work for it. And too much of the writing here made me work – squinting through the fog of prose to discern what was really being said.
Indeed by page 50, I was only understanding around 60% of the information on the page. For example, I didn't understand why Valerie was waiting to turn Malika into a vampire. Why not just turn her into one right away? To be honest, I didn't even know where they were going on their trip. I know that information is in the script somewhere but that's the danger of stressing purple prose over clarity, is that the reader is more likely to miss important details.
And that's how this read. Every 10 pages, I felt like I understood the story less instead of more. I knew there was an internal logic to the plot and I knew that Levres knew where he was going. But the fog-like prose really made it hard for me to keep up. I feel guilty about this and I considered going back and re-reading the script to fill in those gaps but I realized that the average reader isn't going to do this, so I can't either.
On the story side, I thought Levres could've done more with the detectives. Here we had Valerie on the boat with Malika for a majority of the script and the two detectives were halfway across the world doing their own thing. I wanted them to be closer. I wanted Valerie to feel that pressure, of them putting the pieces together. And really, I wanted there to be only one detective. Having two was confusing and spread the inspection storyline too thin.
What about putting the inspector on the boat with them (I know he starts out there but then he leaves early on)? And actually, if we're using yesterday's article as a guide for how to improve a screenplay, what about making the victim and the inspector one and the same?
So you make the Inspector a woman, the female version of Michael Douglas's character in Basic Instinct. Valerie, who would now play the Sharon Stone black widow character, invites (the now older) Inspector Malika on the boat trip to question her about the missing girls. The two then engage in a twisted game of deception where the lines keep crossing.
That's off the top of my head but still, I guess I'm looking for ways to beef this story up. Everything here comes across so subtle that too much tension is left on the table.
In Levres' defense, this is not a "screenplay friendly" movie. It's clearly stylized in a way that only film can capture, like the difference between reading a Terrance Malick screenplay and seeing a Terrance Malick movie. So that has to be factored in here. Still, I think the script is focused more on imagery than story and when I sit down and read a script, I want a good story.
Screenplay link: Let Us Touch The Sun
[ ] what the hell did I just read?
[x] wasn't for me
[ ] worth the read
[ ] impressive
[ ] genius
What I learned: There's a famous story about an agent who told a screenwriter client of his that his script was "too smart." And that makes for a funny story but I understand what he meant. Hollywood isn't looking for high art, perfect prose, or the painting version of a screenplay. They're looking for a great story. Let me repeat that. THEY'RE LOOKING FOR A GREAT STORY. And if anything in your script takes precedence over that, they're likely to dismiss it. Here, it seems like Levres is more interested in how his script reads than how his story is told. Strip away all the prose here and ask yourself if the story mechanics (what happens and when it happens) are compelling enough. I think everything's happening too slowly, even for an inherently slow film, and that more plot can be packed into the pages. Of course, this isn't a genre I understand well so I'll gladly leave the final decision in Levres' hands! I wish you the best of luck, Levres, and keep commenting!