Get Your Script Reviewed On Scriptshadow!: To submit your script for an Amateur Review, send in a PDF of your script, along with the title, genre, logline, and finally, something interesting about yourself and/or your script that you'd like us to post along with the script if reviewed. Use my submission address please: Carsonreeves3@gmail.com. Remember that your script will be posted. If you're nervous about the effects of a bad review, feel free to use an alias name and/or title. It's a good idea to resubmit every couple of weeks so your submission stays near the top.
Genre: Noir/Historical
Premise (from writer): P.I. Sam Marlowe shows novice writer Raymond Chandler the realities of detective work, juggling gangsters, corrupt politicians and movie star Jean Harlow to find out who's burning farms on the Arroyo Seco Canyon.
Why You Should Read (from writer): This is the real life story from the files of Detective Samuel B. Marlowe.
Writer: L.M. Ransil
Details: 107 pages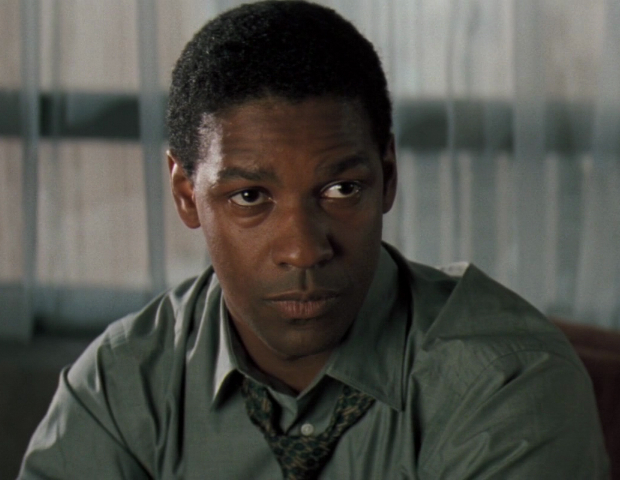 Marlowe?
I'm going to say something that's rather embarrassing. I don't know anything about Raymond Chandler, one of the most famous novelists of all time. I've, of course, heard his name. But I had to rely on good old Google to know what he wrote, and just how big time he actually was.
When I realized that Chandler was going to be a selling point of the story, I was worried. There aren't too many people around with a healthy memory of the 30s, and with this being such a youth-obsessed town, selling stories to a youth-obsessed audience, I wondered if a movie from that time could drum up any interest.
However, as the script goes on, and we start wandering onto the stages of MGM, and into the back yard of Hollywood starlet Jean Harlow, I began to see the potential of "Marlowe" to exploit the L.A. noir sub-genre, which always finds its way into production every few years or so. So, were we gonna get another L.A. Confidential here? Or was this no-ir close to that (Get it? "no-where." Hey, it's Friday, people. Loosen up!)?
"Marlowe" is so densely plotted and has so much going on, it's a little hard to keep up with, but I'll do my best to summarize. Sam Marlowe is an African-American private investigator in Los Angeles, circa 1937 (the very first, in fact).
When he's not working, Marlowe usually sits at his office, where he cavorts with his good friend and aspiring actress, Velma, and Velma's brother, the mentally retarded Freddy. On this particular occasion, he's also brought home the perpetually wasted Raymond Chandler, a friend and aspiring novelist.
So one day, Freddy comes back stabbed in the gut, on death's doorstep, a camera in his hand. He mentions something about a fire in "Arroyo Seco" and then dies. Committed to finding his killer, Marlowe goes on the offensive.
Along the way, he finds himself lured in by one of the studios, MGM, who wants him to find their new cash cow, starlet Jean Harlow, who's recovering from her husband's (famous director Paul Bern) suicide, by partying her brains to mush.
While going after Harlow, Marlowe runs into Los Angeles bigwigs like the mayor, the district attorney, and uber-gangster Benjamin Siegel, who all, for some odd reason, have taken an interest in his latest exploits. Could this have something to do with the rumor that Harlow's husband didn't commit suicide, but was possibly murdered?
Eventually, Marlowe chases down Freddy's murderers to an old house in Arroyo Seco, where he discovers a conspiracy by the town's politicians and gangsters to burn everything in sight in order to create a highway between there and L.A. proper, that will make everyone rich.
"Marlowe" has been gaining some heat in other areas of the internet (I know it did well in The Tracking Board competition) and you can immediately see why. The script is dense with "old-world" Los Angeles mythology, a time capsule into 1937 that was so well-researched, you could feel the corrupt cops breathing down your neck.
The thing is, "Marlowe" is so full of story, I began to lose sight of what the story actually was. The script starts out being about Marlowe looking into his friend's murder. However, it quickly turns into Marlowe needing to find and take care of Jean Harlow. Finally, there's a plot that involves a mysterious house that Velma is trying to secure so she can bury her brother on the land.
All of these things are interconnected, but most of those connections are kept from us as mysteries to be revealed later. As the second act evolves, it's clear that Harlow's storyline is taking precedence, so we jump on board with that. Once that winds down, however, and we head back to Freddy's murder and the house in Arroyo Seco, I'd forgotten a lot of the intricate details required to connect the overall mystery's dots.
I guess my question would be, does "Marlowe" have too much plot going on? Are we trying to do too much here? That may come down to who the audience for Marlowe it. If it's for people steeped in L.A. noir lore who know all these names like the back of their hand, it's probably a lot easier for them to keep up.
For someone like me, though, who knew nobody, it took a lot more brain-power just to connect one scene with the next, much less understand the overall mystery. I'm still trying to figure out how that house in Arroyo Seco was connected to everything.
I guess in the end, you make a choice as a writer who you want to appease, the people who know everything or the people who know nothing. But for me, personally, I would've loved a little more hand-holding.  I'm a bit of a simpleton.
In addition to the complexity of the plot, I was surprised at how little Raymond Chandler had to do with it. Since the script starts with him, we're led to believe he's going to be a major character. Particularly because Marlowe supposedly inspired Chandler's greatest works. But Chandler passes out early, is absent for 80 pages, before returning for the finale.
Having said all that, there are definitely some things to celebrate about Marlowe. First, the character work is really strong. You feel everyone here, from the weight of the city's biggest gangster to the widespread corruption of the most insignificant beat cop. Writing memorable characters is one of the hardest things to do in screenwriting, so whenever I see it done well, I have to give the writer an ovation.
Also, Marlowe is a protagonist actors are going to want to play. A black private detective who stands toe-to-toe with the city's biggest white personalities in 1937? I could see Denzel Washington chewing this role up.
The dialogue is good too. Ransil understands the nuances of that chip-on-your shoulder back-and-forth a p.i. in 1937 would dish out. "I don't like your manners," someone says to Marlowe. "Don't like'em much either," he replies. "Let justice do its job, Marlowe," the D.A. says later. "Justice goes to the highest bidder. Anyone who can't pay, better go find his own." There's a lot of that here, and it's all pretty darn good.
But you guys know me at this point. I'm all about the story. If the story isn't at the very least, clear, it's hard for me to get on board. And that's my big issue with "Marlowe." I think there's too much going on in it. I'd ask Ransil if there's any way to simplify this.
Do we really even need Chandler? Since he's only in the last 20 pages? And do we need Freddy? I know it's his murder that starts this investigation, but it's clear that the Jean Harlow stuff is the main storyline, overpowering Freddy so much that his murder almost becomes an afterthought.
What if we started with Marlowe getting hired by the studio to find Harlow? That investigation leads him into the Chinatown'esque conspiracy of Arroyo Seco. Then you only have to connect the dots between two elements instead of three. In many ways, it would still be the same story. I think it's good that Freddy gives Marlowe's case a more personal slant, but if it's at the expense of clarity, maybe it isn't the right way to go.
Then again, this was only my experience with the screenplay. Others may have been able to follow it just fine. That's the nice thing about the comments section, is that we can pinpoint common problems.
But yeah, I thought "Marlowe" had a lot of good things going for it, and there's no doubt Ransil is a talented writer. I would just hope that in future drafts, it's a little easier to follow.
Script link: Marlowe
[ ] what the hell did I just read?
[x] wasn't for me
[ ] worth the read
[ ] impressive
[ ] genius
What I learned: When you're writing real-life people into your script, don't assume that the reader knows who they are, because a lot of readers won't know who they are. Treat these characters just like you'd treat any characters and have them work on their own right. In other words, a story should never be determined by its "celebrity cameos" but rather by the quality and clarity of the characters as they relate to the story.