Get Your Script Reviewed On Scriptshadow!: To submit your script for an Amateur Review, send in a PDF of your script, along with the title, genre, logline, and finally, something interesting about yourself and/or your script that you'd like us to post along with the script if reviewed. Use my submission address please: Carsonreeves3@gmail.com. Remember that your script will be posted. If you're nervous about the effects of a bad review, feel free to use an alias name and/or title. It's a good idea to resubmit every couple of weeks so your submission stays near the top.
Genre: Comedy
Premise: A vapid beauty queen is abducted by aliens who think her title means she's Earth's ambassador to the universe.
About: It's "Galaxy Quest" meets "Legally Blonde." Deep space has never been more shallow (Carson note: When everyone pitched their ideas on "pitch your script day," this idea shot to the top of the list!)
Writer: Colin O'Brien
Details: 106 pages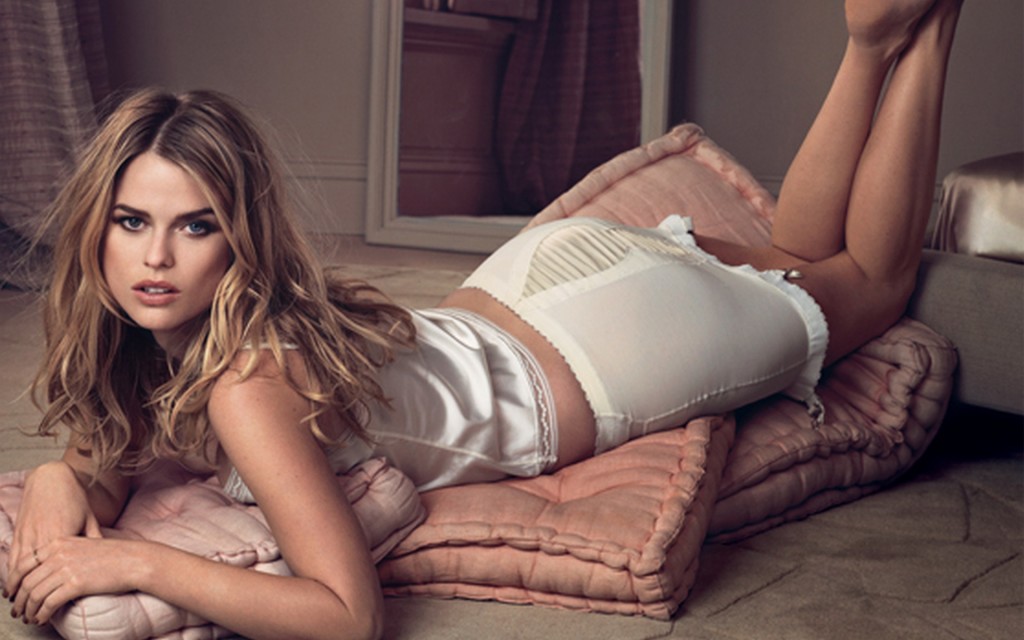 Alice Eve for Jane? Yespleasethankyou. 
When you put a logline out there for the screenwriting community to grade and the feedback isn't good, it's easy to accuse the readers of jealousy, or sabotage, or "not getting it," or my favorite: "Being wrong."  You know your idea is great. If they don't acknowledge that, then there must be something wrong with them.
But the reality is, when a good logline gets posted, the community is the first to say so. And I don't think we've ever had the kind of response to a logline as we did with Miss Universe, which first lit up the comments section when we did "Pitch your screenplay" Day. Everybody loved the idea. The only problem was, Colin hadn't written it yet. So he went back to his pot of gold and made the long trek over the rainbow so we could finally read it.
It should be noted, however, this is a comedy logline. I've come across more great comedy loglines that turned into garbage screenplays than any other genre. It just seems easier to come up with a funny comedy logline than in any other genre. But it's harder to write comedy than any other genre. So as excited as I was for Colin's idea, I'd been down this road before.
I should add that Scriptshadow hasn't always been a bastion for comedy discoveries. We had I Am Ryan Reynolds up for Amateur Offerings and the readers ignored it. The script would later go on to make the Black List. So as much as I love our readers who point out grammar errors on page 37, I want the comedy guys to show up today. I want the funny dudes to reach out and tell us what they think.
24 year-old Jane Breslin isn't the brightest star in the universe. But that doesn't matter if you hold the title of Miss Universe. Which Jane does. And boy is she excited about it. Her guido bofo Lyle, however, hasn't been too excited. The last year has been a whirlwind of pageants and Jane's rule of no sex during competition has left him… how do you say? A little blue in the nether region. But now that Jane's won the final prize, he can FINALLY do a little copulation nation.
That is until Jane's beamed up to an interplanetary spaceship of misfit aliens who think she really is Miss Universe – as in earth's leader. Jane's been called upon by alien Captain Hazz Mathers in hopes of negotiating the end of a universal war with Queen Kar-uton, the leader of the lizard people – known best for invading unsuspecting planets and turning them into giant dust bunnies.
When Jane can't speak the Kar'uton's native tongue to save their asses, Hazz realizes he may have made an oopsies. But it's too late now. His trip to earth has piqued the Kar-uton's interest, which they've now decided to invade and destroy.
They do this by sending a fake Jane down onto the planet to have sex with as many earthlings as possible so she can start laying alien eggs that will soon hatch, birth an alien army, and spell the end of mankind.
In the meantime, Hazz takes Jane to his old planet, which has since been destroyed by the Kar'uton. It's there where she meets the planet's former King, who it turns out… IS HER FATHER. Not sure how that happened. He informs Jane that she has the power to make a difference, inspiring her to jet back to earth with her alien misfit buddies and save earth. And with it, the universe!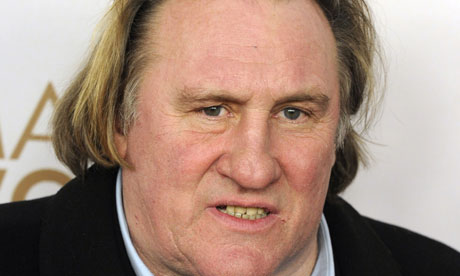 Gerard Depardieu for one of the aliens. Keeps the make-up budget low.
I have a prediction. I believe that with the help of the Scriptshadow community, Miss Universe can become a movie. It hits that perfect sweet spot between Galaxy Quest and Ghostbusters. Along with a female lead (the new hot thing in Hollywood), and a great hook, this script has all sorts of market potential.
But it's not there yet. And that's okay. Comedies like these need to be work-shopped. You need to identify the stuff that's not funny, get it out of there, and try something else. If you keep doing that and keep eliminating the least funny stuff with every draft, you can get something really good at the end of the process.
Here's what worked for me. Alien Jane. Alien Jane was AWESOME. I actually thought the first act was too textbook. It felt like I was in a Blake Snyder seminar. But when Alien Jane showed up and started casually telling everyone that she was here to destroy earth, I started laughing. Hard. I loved the media coverage of her as well. That's exactly what would happen if an alien Miss Universe did a press tour!
I thought the tone was solid. I thought most of the characters were great (and imaginative). I thought little touches like Bott being self-conscious that he was a cyborg were great. And I thought that Colin got a lot of out of the premise. It wasn't perfect but he did more with this than a lot of writers would've done.
Here's what I didn't like. First, make it clear that Hazz is an alien! He's introduced as "goofy-handsome" and I just assumed he was human. Which destroyed the whole point of the premise. Why wouldn't a human know that Jane wasn't actually an ambassador to the universe? It was only over time (not because of the writer) that I gathered he was alien. That's an easy fix but a really important one.
Next, I didn't like the King being Jane's father. To put it bluntly, I thought it was stupid. And I lost a lot of faith in the script once that happened.
But when I took a step back, I realized it wasn't just that that disappointed me. It was the entire storyline up in space. WHAT WERE THE CHARACTERS DOING UP THERE??? They had no direction, no purpose. All the fun and important stuff was happening down on earth. In the meantime, our main character's biggest objective was playing matchmaker to a couple of crew members!??
That's a subplot! It should not be a main storyline in the movie.
The biggest change that needs to be made here is that the up-in-space characters need a GOAL. That goal needs STAKES. And that goal and those stakes need URGENCY. I have an idea that isn't very good but maybe it'll get you started. Maybe, in that initial fight with the Kar'utons, they have to make an emergency light-speed jump to avoid being blown up. In the process, their ship breaks down and they're stranded. With Alien Kate quickly populating earth with killer alien eggs, they only have hours to figure out a way to get back and save mankind. And it needs to be your main character who's instrumental in figuring out how to do that.
I think Colin can come up with something way better than that. I'd like more movement in space if possible.  But the point is, you need a storyline that FEELS IMPORTANT up there. Right now, everyone up in the alien ship just seems to be hanging out.
Scriptshadow Nation – I implore you to help Colin out. Read this script. Or hell, just read the logline. Then give Colin funny ideas to make this better. Those of you who don't like commenting, at least upvote the ideas you think are funny. Let's help Colin turn this into something great. I think it has loads of potential!
Oh, and one last thing. A writer e-mailed me to demand that the title of this be changed to "Miss Universe Saves the Universe." The same writer proposed the title change to Colin but Colin doesn't like it. So please vote which title you think is better in the comments.
Screenplay link: Miss Universe
[ ] what the hell did I just read?
[ ] wasn't for me
[x] worth the read
[ ] impressive
[ ] genius
What I learned: Relationship exploration needs to happen AROUND THE PLOT. It can't BE THE PLOT. The entire second act stopped so that Jane could help Bott try and land his crush, Zumba. I actually liked that story thread. But it's not big enough to drive the entire up-in-space story. There needs to be something bigger they're trying to achieve, and then Jane's matchmaking needs to take place around that bigger objective. Look at Han and Leia in Star Wars. All of their relationship development occurs as they're trying to achieve bigger things. The movie never stops to center on them just chatting. In the later sequels of the series (Return of the Jedi), when the writing got worse, it did stop to center on them. It's no coincidence that the relationship became less interesting in the process.