Get Your Script Reviewed On Scriptshadow!: To submit your script for an Amateur Review, send in a PDF of your script, along with the title, genre, logline, and finally, something interesting about yourself and/or your script that you'd like us to post along with the script if reviewed. Use my submission address please: Carsonreeves3@gmail.com. Remember that your script will be posted. If you're nervous about the effects of a bad review, feel free to use an alias name and/or title. It's a good idea to resubmit every couple of weeks so your submission stays near the top.
Genre: Psychological Thriller
Premise (from writer): A woman who spent her childhood in a cage, is rehabilitated and given the chance to live a normal life when she moves out on her own, but she meets a mysterious man that threatens to undo her progress.
Why You Should Read (from writer): Okey dokey, gonna keep it simple here… I'm a long time reader of SS. I often lurk in the shadows and comment very rarely, but I absorb all the information like a sponge. I'm a HUGE horror fan and also a lover of character driven films. I wanted to do a new-ish spin on the genre, so I've come up with this psychological thriller that I think has a good hook and some complex characters. I'm hoping notes from Carson and the SS community will bring the script to the next level.
Writer: Brittany LaMoureux
Details: 93 pages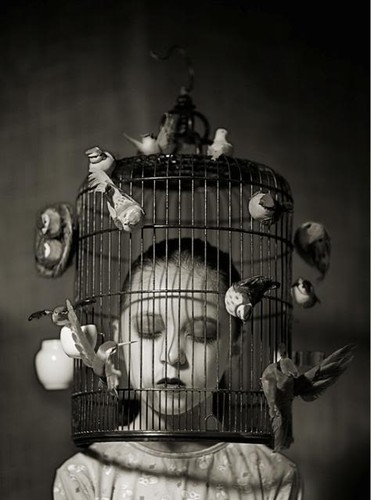 A month ago, I laid down the gauntlet. I said, readers of Scriptshadow! I implore you to find me a screenplay heretofore unseen by the Scriptshadow Community, yet still worthy of an Amateur Offerings slot! And so you pitched hundreds of scripts in an endless bid to sway my interest, but only one stood out. Everyone seemed to agree that "Pet" was the script to beat.  And so review it I will.
Now yesterday we talked about the importance of challenging actors with complex roles so you can get financing-worthy attachments to your project. Pet excels in this area, creating two mentally troubled characters trying to carry on their first ever romantic relationship. So the script's got the characters going for it. But what about everything else? Time to get your adoption papers in order. We're not leaving here until we find ourselves a pet.
Mya had the unfortunate distinction of growing up in a cage, courtesy of her psycho mother. When said mother commits suicide, leaving her daughter to rot, her uncle, Jake, comes to her rescue. Horrified by the chain of events, he agrees to raise Mya.
Cut to 12 years later and all that cage stuff is in the past. Mya's a young woman and wants to get out on her own.  Experience the beauties of life.  Like standing in the middle of the cereal aisle at 2 in the morning trying to decide between Lucky Charms and Cocoa Krispies.  Oh yeah, it's great being an adult.  Jake's worried about Mya because, well, she's been sheltered ever since he took her in. To unleash her out into the world now is kind of like dropping a kitten into the middle of New York City.
Mya seems to be doing well though, until she meets Early, a burly intense 30-something who's a little slow. When Early's dog gets hit by a car, Mya extends him an olive branch, and all of a sudden they start hanging out. That goes well at first, until Early starts telling Mya that she can't go to work or contact her uncle.  She has to stay here, with him, all the time.
It appears that our little cage-dweller is once-again, a pet. She'll have to navigate Early's increasing paranoia and homicidal tendencies if she stands any chance at getting out of this alive. I guess that means if she doesn't hurry up, it'll be too late.  Heh heh.  Get it?
Brittany is a good writer. Pet displays all the qualities of a professional script. The description paragraphs are tight (usually 2 lines or less). There's a lot of showing instead of telling. The characters are all memorable, even the less important ones (I adored the quirky paint shop owner). The draft is very clean. I don't think I saw a single spelling/grammar/punctuation error. Which is RARE.
Most tellingly, you see a plan of action here. A lot of times when I read an amateur script, I don't get the sense that the writer knows where he's going or what he plans to do. In stark contrast, there's a deliberate building in Pet, about a girl who escapes from a cage being slowly manipulated into entering another one.  We know that the writer knows where she wants to take this.
The sense of dread that permeates the story is reason enough to keep reading, as we know this is going to end badly and are worried for Mya. A good line of suspense can power the majority of a plot.  But it can't operate on its own.
At a certain point, I realized how little was going on in the story.  The relationship was developing, and there's a little side-story about Mya trying to be a better employee at her paint shop.  But other than that, we're just watching Mya and Early get to know each other.  And since neither of them talk that much (which I'll get to in a sec), it wasn't that interesting.
To address this, I thought we needed a twist or two in that middle section – something that changed things around to freshen the story up. The way Hannibal Lecter is released from his cell in the middle of Silence of the Lambs. Something that stirred up the narrative. I actually thought that Brittany was going to trick us. She'd imply that Early was going to be the psycho one, but then pull the rug out from under us and have Mya be the one who cages Early.
The way it stands now, we have yet another creepy guy potentially killing a woman. Is that an original choice?  Can we do better?  Now that I think about it, I realize that my need for twists may imply a bigger problem. Maybe the second act is too slow because we're not approaching it correctly. Maybe Mya needs more to do, more directions she's being pulled in.  More plot!
And about that dialogue. Typically in a script, you'll have one character who's the dominant talker, and a second character who's the secondary talker. These two will take up 60% of the movie's dialogue or more.  In Pet, you have two "secondary" talkers, and that results in a lot of basic, restrained dialogue.
Whenever your main two characters – the people who talk more than anyone else in a script – have similar ways of talking, you get these huge chunks of dialogue with very little contrast.  Dialogue where both characters sound the same can be brutal.  But if both characters are also introverts and therefore don't talk much?  Now you've really handicapped yourself.  I mean how are you going to make that kind of dialogue consistently entertaining?
Here's an exchange from the middle of Pet. "Nobody aint gonna lock me up no more." "It's okay." "You don't get it." "Yes. I do." "I need to paint." This is a small sample size but it's reflective of how a LOT of the dialogue reads. And you can see how that might get frustrating after awhile. At least with me, I wanted to pick these two up, shake them, and say, "Say something!! Don't just mumble four-word sentences. Say what's on your mind, man!!" But that moment rarely came.
And to be honest, I don't know the perfect solution to this. If you make Mya like Clementine from Eternal Sunshine of the Spotless Mind (babbling all the time) it wouldn't fit the mood or the tone of the story. If I'd spotted this in the outline stage, my solution would've been to avoid it altogether. Rebuild the story so you're not stuck in this pothole in the first place.  But that doesn't really help us now, does it.
I guess technically you need to bring a little more personality out of one of the characters.  I always start with humor. Every character has their own sense of humor. It's a little harder to find humor in really serious pieces, but it can be done. And when it's done right, it can liven that dialogue right up.  Look no further than The Skeleton Twins.  That dialogue could've been really depressing.  And it was in places.  But they found ways to make it funny too.  And I realize Pet isn't that movie.  It's its own thing.  But I really feel like one of these two needs more personality if we're going to stick with them for 95 minutes.
All in all, Pet was a solid effort from a writer I'll want to see more of in the future. If I hear a good logline from Brittany, I'll definitely ask to read the script. But this one moved a little too slow and the characters were just a little too reserved for me.
Script link: Pet
[ ] what the hell did I just read?
[x] wasn't for me
[ ] worth the read
[ ] impressive
[ ] genius
What I learned: Early in the script, one of the characters in Pet mentions dating on Craigslist. I've been noticing a new trend in screenwriting where writers depend a little too heavily on internet-related activities for their characters. They go on Craigslist or watch porn or jump on Twitter or check videos on Youtube. The more it happens, the more it sounds LESS LIKE a real person's life, and MORE LIKE the average day of a certain writer who never leaves his computer. Your writing is a reflection of your experiences. But your characters should have their own experiences. And a lot of those will be real-life stuff. Don't fall back on the internet because it's easy and what you know.