Genre: Thriller
Premise: In the midst of a deadly bushfire season, a petty criminal with a fascination for fire becomes entangled in a game of cat and mouse with a desperate arson squad detective while attempting to save his one, true friend.
Why You Should Read: The Black Saturday bushfires occurred in my home state of Victoria, Australia in 2009 and killed 173 people. It was Australia's deadliest natural disaster and I still distinctly remember the atmosphere on that day – you could actually feel the death in the air. I've often been drawn to thinking about the people involved that day – both those fighting and investigating the blazes and the pyromaniacs who helped exacerbate them. While this story is set a little while later, the memories of that day remain an inspiration.
Writer: Daniel O'Sullivan
Details: 97 pages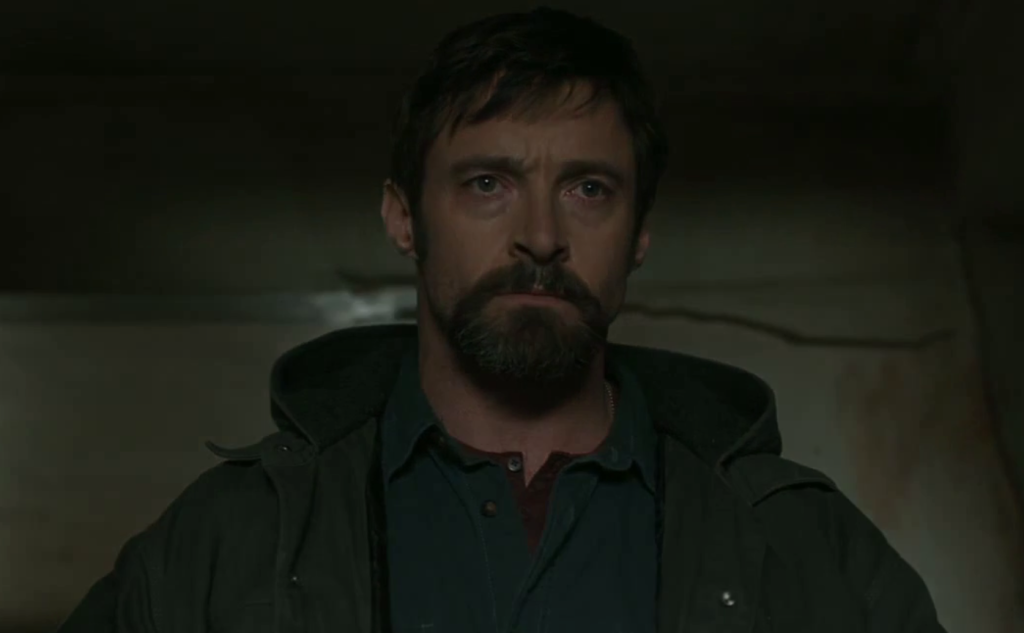 Hugh Jackman for McKenna?
We've got a WONDER-ful weekend ahead of us.
Get it?
Wonder Woman comes out today?
My jokes are so on point.
Here's my script review of the old Joss Whedon draft of Wonder Woman, which it looks like they drew inspiration from.
"Inspiration." There's a funny word. I hope some people drew inspiration from yesterday's article. However, I do want to make something clear. I wasn't saying to write and direct a horror film if you hate horror.
In fact, I'll be the first to admit that the element that trumps everything when it comes to picking an idea is passion. If you're passionate about something – whatever that something may be (horror, drama, western musicals) – that's what you want to write. Readers know when you love what you're writing about as it bleeds into the pores of every word on the page.
Now you have to be smart about it. Find a hook. Find an angle into your passion that can be marketed. But yeah, passion is often the difference maker between an inspired script and an uninspired one.
Today's Amateur Offerings winner feels like a passion-play, a fire-infused mix between Hell or High Water and Manchester By The Sea. Since we know I loved one of those scripts and hated the other, you'll have to read on to figure out what I thought of Pyro.
Pyro takes place in Australia and follows a young man named Chris Dumont. Chris is a pyromaniac. His opening page voice over is a love letter to the act of watching things burn. Chris loves fire like I love In and Out.
And he's even found a way to make money off of it. Folks looking for cash pay a local criminal to burn their cars so they can collect the insurance. And Chris is Bickie's (the head honcho) main burner. Everyone else is an amateur compared to Chris. For Chris, burning things is an art.
Meanwhile, senior Detective Neil McKenna is trying to find out who started the city's most recent bush fire. These Australian bush fires are dangerous as hell and spread like… well… wildfire. Since we're smack dab in the middle of the burning season, McKenna figures if they don't find their man soon, it's a matter of time before Señor Burno wipes out an entire town.
It just so happens that Chris has been on McKenna's radar for awhile. And even though Chris has alibis for all the recent bush fires, McKenna's convinced that Chris is his man. Now if he can only prove it – an act that's losing him support back at the station. Even McKenna's own partner, an ambitious young detective named Lisa Mason, believes McKenna's losing his mind.
Despite his itch to burn, Chris decides to get out of the pyro business so he can start a normal life. But Bickie's not letting the LeBron James of pyromaniacing go that easily. Bickie threatens Chris unless Chris pulls off one more job – an entire luxury car showroom – to net him one last payday.
Chris reluctantly accepts the job but must figure out how to pull it off with an increasingly obsessive McKenna following his every move.
First impressions? I like the unique subject matter. This is a clever way to add a fresh twist to the garden variety procedural genre. The Australian setting was also a strong choice. I love when we're in unfamiliar territory for a story. Everything feels new and exciting.
Here's where Pryo ran into trouble for me though.
It didn't feel like there was enough plot to fill the script. Which is funny since just yesterday we were talking about how plot is the enemy. But you can only minimize plot when your character development is awesome.
And while Pyro was largely focused on character, it never rose above lukewarm in that department. There were lots of "talking heads" scenes where the plot wasn't pushed forward. There was little conflict to these scenes. Just theories about what was going on, discussions revealing backstory, talks between friends and old lovers. There wasn't enough drama to keep me invested.
Part of the problem, I think, is that the stakes are so low. So the story's already working from a point of weakness. This puts excess stress on the character development so if that doesn't pay off, now the reader's got nothing to satiate their appetite.
What was wrong with the stakes? Well, there was no impending danger that I could put my finger on. What happened if McKenna didn't catch his man? Nothing, really. The possibility of more fires. But it wasn't until the end that we learned how dangerous those fires might be. Through the first two acts, the danger was vague. And vague stakes are the equivalent of no stakes at all.
Plot-wise, it needed a few more "Ins" (remember my In and Out article?). Everybody was pushing out on the story. But the story wasn't pushing back in on the characters. I wanted something to happen like Bickie forces Chris to move up to houses for insurances burns. And Chris burns a house which was supposed to be empty, only to learn afterwards that someone was inside and died. In other words, I wanted something unexpected to be thrown at Chris. For the most part, Chris was allowed to operate freely in this story. As was McKenna. They needed more and BIGGER obstacles.
With that said, the third act comes together well. All that plot and action that was missing in the first two acts fires up in the final one. I liked how we weren't sure if McKenna was going crazy. I liked that a ticking time bomb was introduced (even though I would've preferred one earlier). I liked that not everything is what we thought it was.
But when I look at the script as a whole, it feels thin to me. More needs to be going on. Or, if this is going to be a straight-up character piece, there needs to be more conflict between the characters, more drama, flaws being tested, characters besides Chris and McKenna having deep backstories.
I guess one way to put it is that you've only got the stove burner on 60% here. You need to pump it up to 100%.
I do think Daniel is a screenwriter to watch, though. This is one of the best "not for me's" I've reviewed on Amateur Friday. :)
Script link: Pyro
[ ] What the hell did I just read?
[x] wasn't for me
[ ] worth the read
[ ] impressive
[ ] genius
What I learned: Knowledge helps sell your story. If your script is about a unique subject matter, take some time to TEACH US about that subject matter. Not only do we learn something, which is fun. But now we trust the writer. We know that they understand this world. I read so many scripts – I can't even tell you – where I know more about the subject matter than the writer does. If they didn't even do enough research to know more than I do, how much effort could they have possibly put into the writing process itself? It's an instant indication of an amateur writer and a script that's not worthy of your time. Daniel clearly knows this world. McKenna gives a speech early on explaining how these fires spread, going into minute detail about the main culprits, eucalyptus trees, which carry an oil inside of them, that make them susceptible to explosions. Once I read that, I had instant confidence that the writer was going to be able to tell a solid story.