Get Your Script Reviewed On Scriptshadow!: To submit your script for an Amateur Review, send in a PDF of your script, along with the title, genre, logline, and finally, something interesting about yourself and/or your script that you'd like us to post along with the script if reviewed. Use my submission address please: Carsonreeves3@gmail.com. Remember that your script will be posted. If you're nervous about the effects of a bad review, feel free to use an alias name and/or title. It's a good idea to resubmit every couple of weeks so your submission stays near the top.
Genre: Action Thriller
Premise (from writer): An amnesiac security officer must solve the mystery of the night he and his daughter went missing in order to find her before the rogue network of sophisticated criminals tracking him.
Why You Should Read (from writer): What I did here is set out to write a script that used the gothic surroundings of Prague as a noir character. While the thematic elements of both Bourne & Taken somewhat inspired what I did here, this is designed for an A-list actor to sink their teeth into because it's largely the story of one man, who remains the focal point throughout, and his struggle to get his memory back and find his daughter. It's not conventional in its approach and I've been told the ending is wickedly un-Hollywood. Because it's not exactly conventional, I thought this may be a good discussion piece for the variety of writers on your site.
Writer: Nolan Treaty
Details: 107 pages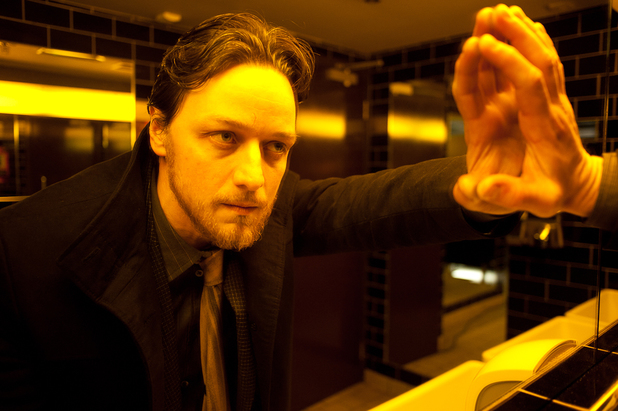 James McAvoy for Sam?
The Followed barely won out an evenly matched Amateur Offerings Weekend. The readers continue to lambast the fact that none of the scripts sound exciting or original. Hey, give these guys a break. It's hard to come up with a flashy exciting idea. If it wasn't, everybody would be a millionaire.
But at the same time, I understand their frustration. These loglines do feel a little dull. And while it's true that it ultimately comes down to execution, it's much harder to execute the 20 major elements that make up a great screenplay than it is to brainstorm one cool idea.
With that said, the big movie coming out this weekend is John Wick, about as straightforward an action flick as you can get. Let's hope that taking this same approach turns out well for Nolan Treaty.
30-something Sam has amnesia. And if that's not bad enough, he's got some guy named Max calling him every day telling him to get the job done. What job? Sam has to neutralize some target before that target "cripples the system." Seems a lot to take in for someone who can barely remember his own name.
But Sam soldiers on, listening to this random Max fellow because, we assume, he believes it's his job to. A few pages later and we learn there's a big economic summit in Prague and that the SEC director was murdered a few days ago. Now, apparently, whoever murdered him is planning to murder again. That's what Sam's trying to prevent. Or so we're led to believe.
When Sam heads to the hotel where the summit's being held, he's stopped by someone named Jakub, who informs Sam that he used to work here! And that the cops are looking for him! Could Sam have been involved in the murder somehow? Jakub assures Sam that the police only want to talk to him, and that he should do so unless he wants to get into more trouble.
Sam also starts remembering something else. He has a daughter! Alison. And she's gone missing since the big murder. So Sam shifts his focus from taking out the target to looking for his daughter. As all this is going on, Sam keeps getting little flashback memories of his life before the amnesia, which puts all this new information he's been given into question!  When it's all said and done, Sam will have to trust his own instincts if he wants to save his daughter and the summit.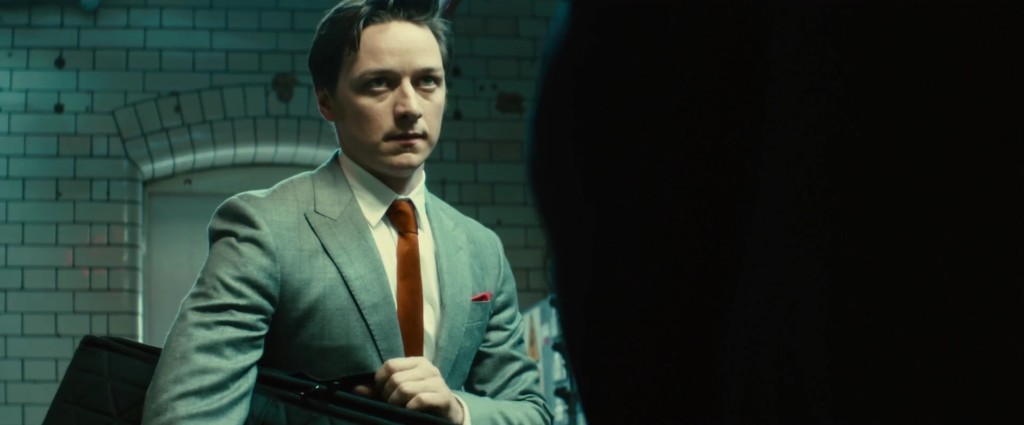 I was kinda flabbergasted after reading this one. It certainly felt and read like a thriller. It was sparse. There was plenty of mystery. And yet I never once found myself engaged. I always felt like I was standing outside of the story instead of in the middle of it. Figuring out the exact reasons for this proved challenging at first.  But I eventually discovered five major problems that plagued the story.
RUSHED – The writing felt rushed to me, as if the writer had watched Taken and The Bourne Identity back-to-back, then wrote this in the next 48 hours. The very thing that makes it read like a thriller (the sparse breezy writing) also hurts it. There's a lack of specificity. There are so many variables without a constant in sight. So the story felt floaty. Mystery men giving directions. Economic Summits whose existence were never satisfactorily explained. Missing daughter storylines arriving out of nowhere, as if they were thought up on the fly. I apologize to Nolan if this took him a long time to write. But it sure felt to me like it was written quickly.
FAMILIAR – Rushed and familiar usually go hand-in-hand. When you write quickly, you tend to write obviously, which amounts to a lot of clichés and familiar elements. There's a moment where Sam is attacked by a cop and he does some super cool beat-down move with no idea how he did it. Isn't that exact same scene from The Bourne Identity?
VAGUE – I'm not sure I ever understood what was going on here. Every plot point was so vague and sparsely explained that instead of gaining clarity as the script went on, I became more confused. I think if Nolan would've solidified A FEW PLOT POINTS early, this could've been fixed. Look at the screenplay for Unknown White Male. In that script, our main character and his wife check into a hotel together. When his wife goes missing and he finds her at the Gala later, she claims to have no idea who he is. Since we started on solid ground (we knew they were married), this plot development gives us a sensical objective (find out why my wife doesn't recognize me). In The Followed, we were never on solid ground, so every plot development that came at us just made things more confusing. Starting on shaky ground can work sometimes, as it did in Source Code. But Source Code did a much better job giving us clear answers as the screenplay went on. The Followed appears set on doing the opposite.
GOALS CHANGE – At first the script is about finding out who's trying to kill this second SEC guy. But then, halfway through, this daughter character enters the picture, and we go through a murky dual-goal period where Sam's trying to find the target AND his daughter, two seemingly disconnected objectives. Eventually, he stops searching for the target altogether and simply focuses on his daughter, which, quite frankly, wasn't a very interesting storyline. I never knew the daughter in the first place and therefore didn't care if she was safe or not.
PLOT NEVER EVOLVED – I remember reading a scene around page 75 with a character sneaking around in a hotel.  I then remembered that I'd read a scene around page 10 where a character was sneaking around in a hotel. I paused, thought about it, and realized there had probably been a dozen scenes up to this point of characters sneaking around in hotels. This was a major reason I didn't enjoy the story. It never evolved. Characters were always doing some variation of the same thing.
When I really look at The Followed, I think the biggest problem is that there's no intricacy in the plotting. The reveals weren't solid or exciting enough (a mysterious outfit is taking out several members of the SEC so they can get their own guys in there). And there were too many things left up to question (how does this guy know how to take down police officers? If you lost your memory, why are you taking orders from a random person on the phone?). It was one of those scripts that felt more like a dream than a carefully plotted thriller where every beat connects seamlessly with one another.
I didn't think The Followed was bad. Just uneventful. It's the kind of script mistake a lot of intermediates make. They have the skill to write up something that looks and acts like a script. But they don't put in the hard work to make the story unique and stand out. Unfortunately, The Followed wasn't for me.
Screenplay link: The Followed
[ ] what the hell did I just read?
[x] wasn't for me
[ ] worth the read
[ ] impressive
[ ] genius
What I learned: Watch out for word gunk. These are unnecessary words (or groups of words) that gum up sentences and make them difficult to read. Here's an early sentence in The Followed: "A nervous quality to a more than average all-American guy who should be anything but." What?? There's way too much word gunk in here: "…to a more than average…" "…who should be anything but…" This is the epitome of rushed writing. Take a step back and look for ways to simplify this sentence. "Despite his all-American disposition, there's a nervous quality to Sam."  Simple and easy to read.