Get Your Script Reviewed On Scriptshadow!: To submit your script for an Amateur Review, send in a PDF of your script, along with the title, genre, logline, and finally, something interesting about yourself and/or your script that you'd like us to post along with the script if reviewed. Use my submission address please: Carsonreeves3@gmail.com. Remember that your script will be posted. If you're nervous about the effects of a bad review, feel free to use an alias name and/or title. It's a good idea to resubmit every couple of weeks so your submission stays near the top.
Genre: Rom-Com
Premise (from writer): A woman with a rare auditory disorder reconsiders her life of solitude when she meets an inquisitive sound engineer (who might just be crazier than she is). But is his interest in her a case of romance…or research?
Why You Should Read (from writer): Did you love "A Beautiful Mind" with Russell Crowe and Jennifer Connelly? Did you secretly wish it had been more like Russell Crowe's personal life – i.e. funnier, with less math and more assault charges? — If you answered 'yes' to both these questions then please consider casting your eyeballs over my RomCom, The Introvert's Playlist. I'd be grateful for any and all feedback. I've already pledged my first born child to BifferSpice in return for his absolutely incredible notes, but if I wind up having twins you're all welcome to fight over the other one I guess.
Writer: Rachel Woolley
Details: 94 pages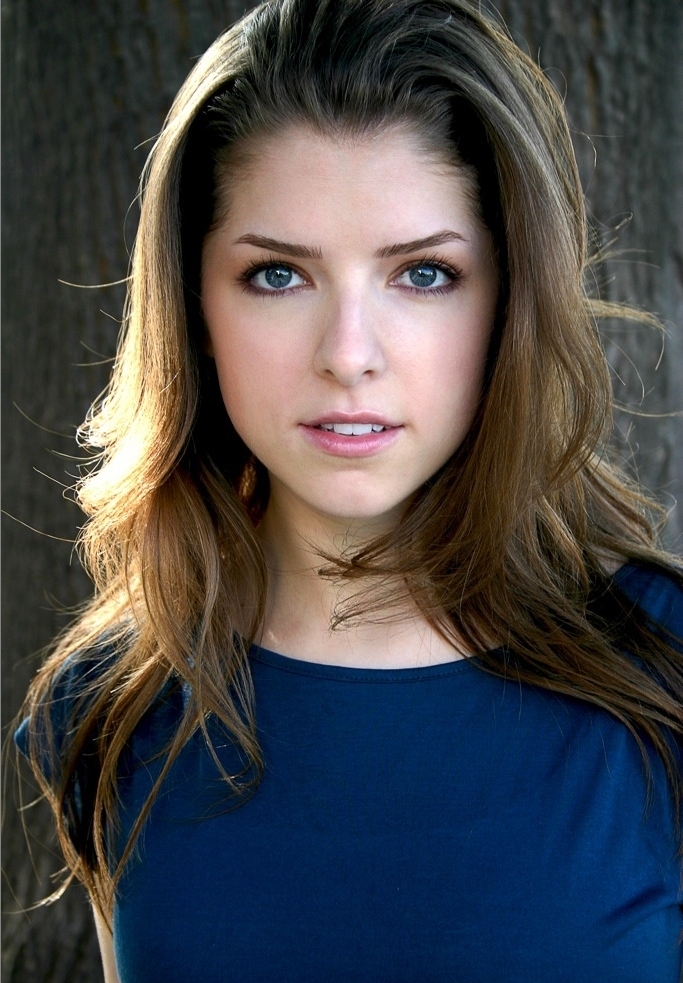 Anna Kendrick for Iris??
Rachel Woolly, thank you for making me a happy man. When I opened this and saw 95 pages after a full day of work, I praised you and the Dragon Gods of Screenplay Heaven.  If I'd opened a script that was more than 110 pages, I don't know if I would've made it to the end. Never, my screenwriting friends, NEVER underestimate the power of a low page count. It can IMMEDIATELY put the reader on your side.
It's been a weird last couple of weeks with a shockingly low amount of industry news.  Even Comic-Con was light on talk-worthy topics.  One thing I'm noticing more and more is that I no longer have a go-to site for movie news. It used to be Deadline Hollywood when Nikki Finke was running the show. But now they're just copying and pasting press releases to keep their feed going. I thought for sure Finke's new site was going to fill this gap, but her posting has been scarce to say the least. Why did she even start a new site if she wasn't going to post on it?
This has left me scrounging for tidbits from multiple sites (THR, Variety, Latino-Review, Slash-Film, First Showing, The Playlist, The Wrap). And still I feel like I'm not getting as much movie news as I desire. More and more, sites are dedicating their time to television, which is great. I cover television on Tuesdays as well. But movie news is still the reason I get up in the morning. I'd be curious to hear where you guys browse around. Maybe the ultimate movie news site is out there. Or maybe there's an opportunity for somebody new to step up and fill the gap. It might even be you.
Okay, let's clumsily segue into today's first Rom-Com script in forever on Scriptshadow. Iris, 29, has a rare hearing disorder where simple noises (breathing, ticking, eating) become extremely loud in her head, to the point where it's like 17 construction companies all decided to build the world's tallest skyscraper inside of her brain at once.
Naturally, this has made Iris quite anti-social. In fact, she spends most of her time at home, where she can control the noise. But even that's becoming difficult, as the next door neighbor's dog is constantly barking his snout off.
As if God hasn't made her life difficult enough, Iris gets pulled into Jury Duty for an assault case and must sit in a quiet court room all week where simple noises go to breed. The breathing, the coughing, the hacking, the shifting. It's like bullet holes to her face.
Strangely enough, another audio-obssessed individual happens to be the defendant in the trial. 31 year old Levi is a professional sound recorder who ended up here for supposedly assaulting a ditzy 23 year old who enraged him when she ruined his recording (by taking selfies no less).
Iris is the only one not buying the girl's story.  And after a protracted argument with the other jury members, she finally convinces them to vote Levi innocent.  After the trial, Levi finds Iris and wants to thank her for helping him out.
The two get to know each other, and Levi gets a first-class seat on Iris's insane auditory life. All of Iris's defense mechanisms are up and she tries to go back to Alonesville so she can live in her safe little bubble again. But wouldn't you know it, Charming Levi convinces her that love is more important than anything, including annoying breathers.
As I read my way through the first 10 pages of Introvert's Playlist, I was really impressed. I'd seen some of the comments on the Amateur Offerings post, and while most were praising the writing, many said there were big problems with the story.
Well that wasn't the story I was reading. The writing here was confident and strong, highlighted with perfect "show don't tell" scenarios about Iris's unique disorder (dismantling the waiting room clock at the dentist's office because it was ticking too loudly). Her writing was also that perfect combination of sparse, yet informative.
But then something happened. A switch was pulled. It's important for every writer to know when they lose their reader – which story choice broke the suspension of disbelief camel's back.  Because without that knowledge, you can never truly fix your script.
It was page 12 when it happened for me. I had just learned a ton about this unique and intriguing auditory disorder. That alone gave me tons of confidence in the writing because normally when I read a script, the writer's droning on about something I know EVERYTHING about because I've read 20 scripts about the exact same thing over the past month alone.  This, however, was new and fresh and different.  I was in!
Then we go into this ultra-silly jury case that felt like it was made up on the spot. Having a full 12 member jury for something as insignificant as a simple assault case felt false (especially since it was so clear that the girl was lying). And once that felt false, the introduction of this entire Levi-Iris relationship felt false. And since I had to buy into that relationship in order to buy into the rest of the script, this scene ensured that I wouldn't get into the rest of the script.
I think writers forget this. That certain scenes in scripts are so critical, that if they don't work, they ensure dozens of other scenes won't work either. When you're setting up your key relationship, even in a comedy, that's a scene you have to get right. And an overly silly court case isn't right. There's no truth to that scene. And when the reader senses a lack of truth, they stop trusting you.
If I were Rachel, this whole court scene is the first thing I'd ditch. Figure out another way for these two to meet each other. Make it more natural. Make it honest. Because this moment is the infrastructure for everything that happens after it. I actually wondered why Rachel didn't put Iris up in the mountains in place of Assault Girl.  This seems like a place Iris would go (to escape the noise) and therefore a more natural place for her to run into Levi.
The other big issue I had was with Iris herself. And I sympathize with Rachel because I know the balancing act she was trying to pull off here. But whatever way you cut it, Iris is equal parts sympathetic and annoying. We feel for her because we know what she's going through. But it's kind of like the complainer girl in a group of friends, the one who's always too cold and she lets you know it? The first time you hear her say it, you feel bad for her. The second time, less so. The third time, it's a little annoying. The fourth time, really annoying. And after that you just want to strangle her.
There's a little of that going on here. I feel bad for Iris's situation, but there were times where I just wanted to say, "Get over it!" Every script has one big balancing act you have to pull off, and I think this is Playlist's.  You have to convince an audience to sympathize with someone who's annoyed by something no one else finds annoying.  Not an easy task.
Now with all that said, there's some quality writing here and I do see some promise in the story itself. But it needs more truth. I say ditch the over-manufactured court stuff and tell a simpler story about a unique couple.  Focus on exploring the characters, not some overcooked plot.  I see this as more of an indie film due to the quirkiness of our heroes, so I'd play it more drama-comedy than comedy-drama. Somewhere in the tone of Lake Bell's "In A World." That'd be my advice on where to go. I wish Rachel the best of luck. ☺
Script link: The Introvert's Playlist
[ ] what the hell did I just read?
[x] wasn't for me
[ ] worth the read
[ ] impressive
[ ] genius
What I learned: Despite my early rant about page count, page count should always be dictated by story. Several key factors will play a hand in whether your script should top out at 90 pages or 120 pages. The main two are genre and character. Fast and loose genres like Thrillers and Comedies will be around 100 pages. Thicker and more introspective genres like Period Pieces, Real Life Drama or book adaptations, can easily top out at 120. If your story has a high character count (Zero Dark 30), you're going to need more room to fit them all in. And if you're doing some major character exploration and/or character development (Silver Linings Playbook), you're going to also need more pages. Then there are the miscellaneous things. Big world-building stuff (Guradians of the Galaxy) will need space, as will really elaborate plots (Burn After Reading, American Hustle). In the end, take in all this information and figure out if you need a lot of space to tell your story or not that much.  Be honest with yourself, give yourself a page goal ahead of time, then try to hit it.
What I learned 2: Always put "INTO PHONE" (or "ON PHONE") in parentheticals when a character is on the phone. Not just the first time they speak but on all of their phone dialogue lines. This is ESPECIALLY important if you're intercutting a conversation with a third party. That's where things start getting confusing for the reader. When Kynlee was on her phone AND having a separate conversation with Levi, I wasn't clear who she was talking to.  Here's the first part of the exchange in question.