Get Your Script Reviewed On Scriptshadow!: To submit your script for an Amateur Review, send in a PDF of your script, along with the title, genre, logline, and finally, something interesting about yourself and/or your script that you'd like us to post along with the script if reviewed. Use my submission address please: Carsonreeves3@gmail.com. Remember that your script will be posted. If you're nervous about the effects of a bad review, feel free to use an alias name and/or title. It's a good idea to resubmit every couple of weeks so your submission stays near the top.
Newsletter Update: There will be no newsletter this week, just a quick Christmas Gift e-mail that you're going to want to open IMMEDIATELY. This is a special kind of gift, the kind that if you open late, there may not be anything inside. So be on the lookout tomorrow. I'll be doing posts on Monday and Tuesday, but no major posts for the rest of Christmas Week. However, as I am wont to do, I may throw something up on a whim. If you're not on the Newsletter, GET ON IT NOW.  Here's last week's newsletter to see what you're missing.  
Genre: Action/Adventure
Premise (from writer): When contact with an expedition on the trail of a mythical treasure is mysteriously lost, a paratrooper, a gentleman thief, and an archeologist must join forces, or risk losing them forever to sinister forces bent on the same prize.
About: Okay, a little background on this one. We didn't have an Amateur Offerings two weeks ago, which left today's slot open. Now it just so happened that Mikko, the writer of today's script, e-mailed as I was trying to decide what to review, and reminded me of his screenplay, which had the unfortunate duty of going up against "Where Angels Die" in a previous Amateur Offerings post. I looked back at the post, saw that some folks liked it, and said, sure, let's go with this one. And this is why it never hurts to politely remind folks about your script. You never know when someone's going to have a free moment to pop your script open. But they won't do it if they've forgotten about it.  Of course, don't go overboard. Just a polite nudge every once in awhile will do the trick. – Note: This is an updated draft from 6 months ago. Mikko took many of the notes he received from that original post and applied them.
Why You Should Read (from writer): It received a 8/10 paid review on the Black List, but more importantly it was your post promoting the Tracking Board Launch Pad screenwriting competition that got me to enter that competition. I ended up making the Top 25 semis, but I didn't make the cut to the Top 10. I was hoping you might give my script a go and share some insight into how to make it into a script that would've cracked the Top 10.
Writer: Mikko Tormala
Details: 119 pages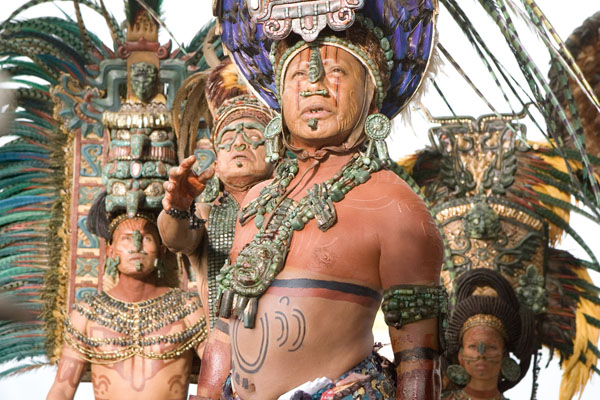 The Jaguar's Fang was pitched as an adventure movie in the vein of Raiders of the Lost Ark. Now on the one hand, that's exciting. We've been looking for the next Indiana Jones for 30 years now. On the other, it's a bit of a death trap. By saying your script is like Raiders, you're asking the reader to compare it to Raiders. And that's what happened here. I was constantly comparing the two scripts. And how do you think you're going to fare against the best action adventure movie of all time?
Exactly!
But that's not to say The Jaguar's Fang is bad. I totally see why this finished Top 25 in The Tracking Board contest. It's a solidly written adventure film with plenty of GSU and a professional polish to it. But there is something missing here. Something that's keeping it from reaching the next level. I'm not sure I know what it is yet. But as I talk through the reading experience, I'm sure I'll figure it out.
The Jaguar's Fang is set in 1945, and focuses on a World War 2 paratrooper, Quentin Riley, who lost his best friend in battle while defending a bridge from the Germans. It's been a year and Riley's taken to the drink. When he learns his friend's father has disappeared on an expedition to the Yucatan, he vows to find him and give him a letter his son wrote him before he died.
Joining Quentin is sword-fighting thief George McAllister, who gives everything he steals to the needy, and Mary Bronstall, a stowaway whose father was also on the missing expedition. Mary was supposed to stay away but the gal's too darn feisty to obey orders.
The Expedition was looking for an ancient relic known as the Jaguar's Fang, which is not only worth millions itself, but is supposed to contain some sort of map that will lead to endless treasures. Of course, it just happens to be located amidst the never-ending jungles of the Yucatan where many an explorer has gone to never see the light of day again.
But our crew gets lucky. They find a lost city where the expedition last camped and follow their trail (spoiler) to an underground Mayan society that is still in existence! Ruled by a barbaric king, they will need to snag the expedition members TONIGHT before they are sacrificed and get the hell out of there or have this underground city become their underground tomb.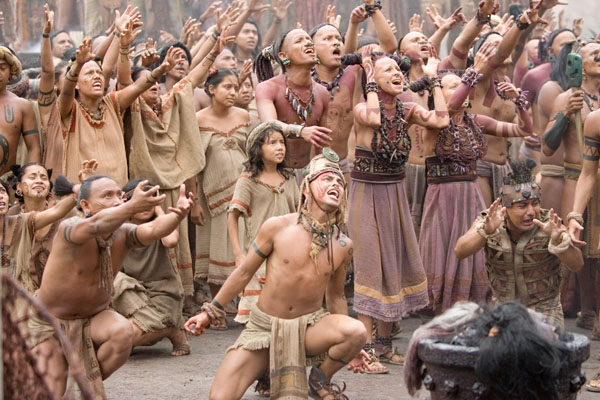 Okay, so like I said, there was a lot of good here. We have the goal of finding this lost expedition. There's a nice mystery. Where did they disappear to? The motivations are all there (Riley needs to get this letter to his dead friend's father. Mary needs to save her father). And some urgency starts to kick in when another group chases them.
All of that seemed textbook to me.
So then what was missing?
For me, something was lacking on the character front. Riley felt a little bland. He was certainly active, which is good. That's how you want your hero to be. He was selfless (doing this for his friend), so he was likable. But he lacked definition as a character. I couldn't peg what kind of person he was (Luke Skywalker, for example, can easily be pegged as a kid with big dreams who wants to take down the Empire). And he didn't have any personality. He wasn't funny. He wasn't sly. He wasn't unique or unpredictable or roguish or selfish. He was a normal guy trying to get something done.
This is one of the scariest things about screenwriting. You can get a whole hell of a lot right. But if we're not on board with your main character, it won't matter.
Similarly, I didn't know what was going on with George McAllister. At times, I wasn't sure if this was a two-hander (two protagonists) or if he was just a sidekick. Regardless, he was too soft. He starts off as this sword-fighting thief, but then quickly fades into the background, offering occasional humorous quips. Again, we have another character who's lacking in definition and personality. If you want to create a Jack Sparrow character, McAllister's gotta be WAY bigger on the page. If not, I'm not sure you even need this character. I struggled to figure out what he was doing in the story.
In addition to these problems, there wasn't anything in the script that felt new or fresh. In fact, for 75% of the story, we're moving along a rather mundane repetitive path. We're in the forest, we discover something minor, we hear the bad guys are getting closer, we keep moving. The underground Mayan city was the one big "Haven't seen this before" moment, but it was too little too late. By that point, I hadn't seen anything fresh enough to keep me invested.
And the set pieces. I mean, when you're competing against Raiders, you're competing against the king of set-pieces. And until the big finale, which was admittedly good, all the set pieces were tame. I'm not saying it's easy to come up with stuff we've never seen before, but you have to try. You have to take chances because we readers read every day. We see the same imaginations come up with the same scenarios over and over again. You have to throw out and rewrite a lot of stuff to find those rare ORIGINAL moments. But it'll be worth it, because your script WILL stand out when you do.
But it all comes back to the characters. If I were Mikko, I'd do a major character overhaul here. Ask yourself, if I didn't have this wild adventure to put my characters in, would they still be interesting? Would they still say or do things that an audience would want to hear/see? Right now, the answer is no.
I was just reading the Marshal of Revelation (Wednesday's review) and THAT script is character. Those are memorable people. I think part of the problem here is that everyone in this script is so squeaky clean. They're so nice and cuddly. Even our thief doesn't keep his money. He gives it to orphanages! Between Riley and McAllister, I would look to make one of these two a lot more edgy. By doing so, you'll not only have a more interesting character, but you'll have more conflict between your main characters (as they'll want to solve problems in different ways), which should provide some more entertaining scenes.
Structurally, The Jaguar's Fang is great. But until the character issues are solved, it's going to be stuck just below "worth the read" level.
Script link: The Jaguar's Fang
[ ] what the hell did I just read?
[x] wasn't for me
[ ] worth the read
[ ] impressive
[ ] genius
What I learned: I think this genre of movie needs a protagonist with more edge. This isn't It's A Wonderful Life. It's is a down-and-dirty adventure film. The hero needs a darkness to him, something that manifests itself negatively. Whether he's self-destructive, manipulative, a womanizer. Something that gives his character SOME PERSONALITY. I think Mikko tried to do this with Riley's drinking, but it became a non-factor as soon as they went on the journey, so it never felt like a true character vice.