Amateur Friday Submission Process: To submit your script for an Amateur Review, send in a PDF of your script, along with the title, genre, logline, and finally, something interesting about yourself and/or your script that you'd like us to post along with the script if it gets reviewed. Use my submission address please: Carsonreeves3@gmail.com. Remember that your script will be posted. If you're nervous about the effects of a bad review, feel free to use an alias name and/or title. It's a good idea to resubmit every couple of weeks so your submission stays near the top.
Genre: Crime-Thriller
Premise: (from writer) After looting one of two priceless statuettes known as the Twins in Iraq, a couple of down-on-their-luck veterans must traverse the U.S. criminal underworld on a quest to sell it — not realizing that the owner of the other Twin is a high-ranking intelligence official who will stop at nothing to get his hands on their statue.
About: (from writer) Ever since uploading my short "J-W-G" at the tail end of Shorts Week, I've been fielding a surprising number of requests from ScriptShadow readers for a feature-length script of mine. So here it is — a classic crime road movie in the vein of "True Romance" or the original "Getaway." I don't think there was a single decent example of the subgenre written in the 2000s, let alone in the 2010s."
Writer: Ellen Starkweather
Details: 116 pages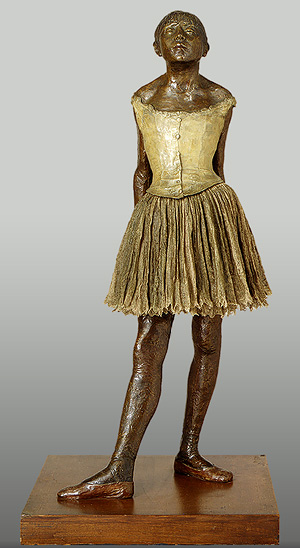 So last week around 12am Friday morning, I started getting e-mails, like lots of e-mails, all thanking me for an opportunity to finally read one of Ellen Starkweather's scripts. I was confused. Who was Ellen Starkweather? I'd never heard of her before. Was she some sort of internet celebrity? I started doing some investigating. And what I found was that during shorts week, Ellen had posted her short in the comments section and a lot of writers had really liked it. They wanted to know if she'd written any features. Hence the excitement over her script.
Having said that, The Twin came out on what some people have called the best Amateur Offerings Week ever. The quality on display was impressive. So I'm setting the bar pretty high today. If this is taking a spot that could have gone to several others, then it has to prove its worth. I wasn't thrilled when I noticed a six-line paragraph on the first page (more on that later), but I was excited to be a part of the Ellen Starkweather story!
The Twin starts out with a really nifty 8 page montage starting in the year 1349 (during the bubonic plague) and ending in the present. In it, we see a Sculptor construct two little mini-statues of a girl. The only difference is that one is nicked. We then watch, through the years, as the statues change hands many times, usually through war and bloodshed. At some point they're split up, and hundreds of years later is when our main character, Ann, becomes a part of their lore.
Ann is a marine who happened to be on the patrol that invaded Saddam Hussein's palace during the Iraq War. While strolling down the halls, she comes upon a room full of art. And there it is. The twin! Ann, for reasons that aren't clear to us yet, knows exactly what the twin sculpture is and discreetly slides it in her backpack.
The plan is obviously to sell it once back home, but on her way back to base, her and her patrol get hit by an IED! Half of Ann's face is blown off, making her look like the female version of Two-Face! Lucky for Ann though, she survives, and she's able to take the statue back to America. But when she gets there, someone else has found out about the twin, and is holding her OWN twin sister, Carol, for trade (yes Ann has a twin sister)! She must give them the statue or her sister dies.
Ann, however, has no interest in saving her sister. Her sister stole her boyfriend three years ago and she's still bitter. She just wants to kill all these men except for one so she can get the name of the secret collector who's willing to pay 17 million for the twin. Why would anyone pay 17 million for a sculpture? Because this collector has the OTHER TWIN. If he gets Ann's twin, he'll have the set!
So Ann finds one of her old platoon members, Travis, to help her infiltrate the place where Carol's being held. The infiltration goes bad, however, and they accidentally kill all the bad guys, leaving them with no one to give them the Collector's name. This forces Ann to go back to her ex-boyfriend, Paul, the one who banged her sister, and cut him in on the deal if he can give them the name of the person who knows the Collector (never really understood how he'd know this person).
In the meantime, a federal agent, Brian, finds out about this madness and wants in! So he kidnaps Carol and forces her to tell her where her sister's going. Also, independent of all of this, there are some ex-marines who were screwed over by Travis in some deal-gone-wrong who now want revenge! So THEY come after Ann and Travis as well.
Ann and Travis go to Indianopolis to meet someone named Spider, and eventually to Miami, where they finally meet "the Collector." But it turns out the Collector is the CIA DIRECTOR! And to be honest, I still don't know what that means. Either the director DID own the other twin piece, or this was all a big trap, or both. Naturally, then, Ann and Travis are going to have to take him down if they want to survive!
You may have noticed that I went into a little more detail today with the summary than I normally do, and I did that for a reason. The Twin's big problem is it's over-plotted. There are too many disparate things going on. Now I've seen this practice work before, but only when a writer is meticulous in his plotting and in his attention to detail, when he/she makes every single story thread clear as day so we always know who's who and what's going on.
I didn't get that here. Everything felt rushed and sloppy. You can't rush a story when there are this many things going on. For example, Tex? The guy after Travis? We don't care about him. Why? Because we don't even know what Travis did to anger him. The stuff about the black market bullet trade was never explained well. And to be honest, I didn't really know Travis either. I just saw him as some guy Ann bumped into on the street (literally) who decided to join the mission. But that's what I mean. Nothing is really clear (Travis, Travis' pursuers) so it all felt sloppily thrown together.
Or take Carol. Why is Carol a twin? I can't think of any reason for it. The fact that we have twins never plays into this at all. They could've just as easily been regular sisters. Or friends. When you include twins in an intricately plotted thriller, there's gotta be a plot reason for it. There has to be some switching places (which, I know, would mean removing the whole damaged face thing). There's gotta be some cool reason for why you do it. Or else what's the point?
Or the fact that Ann wanted this statue in the first place. I'm not opposed to someone's sole motivation being money. But it's better to have a compelling motivation for why they want that money. Maybe it's to save a family member, save a home, leave and live on the pristine beaches of Mexico forever. Why did Ann want this money so bad? The motivation is sold to us in the middle of the script that she wants the best reconstructive surgeon in the world to redo her face. But she didn't lose her face until AFTER she snagged the sculpture. So what was her original motivation?
And then you'd just get strange scenes, like in the middle of the script, Travis tries to sneak out of their motel with the sculpture. Ann catches him, tries to slit his throat, fails, he tries to shoot her, fails, then they both just look at each other, go back inside, and act like it never happened. Like they didn't just try to kill each other. What??? Nothing here felt thought-through at all.
And that's the big problem. I think Ellen's got a lot of talent. In fact, I'd even say, please send me any future scripts you have, Ellen. You can write! But you can't send subpar stuff out there that you whipped up on a tight time frame and expect to compete with people with the same amount of talent who've done 20 drafts. Because believe me, those people are out there. No matter how many terribly written movies hit the theaters, I can promise you, the competition in the trenches of the screenwriting business is FIERCE. You got a lot of smart good writers all competing for those big checks.
This script started out great and has potential. If I were Ellen, I'd strip out all the unnecessary stuff (like Tex), spend more time building up your characters (I want to know why Ann wants this money so bad. I want to know who Travis is period), and slow down. Take your time explaining the plotlines so we actually understand what's going on. I never understood the black market ammo business backstory. I wasn't clear on who the Collector was in the end or what his motivation was. In the act of trying to outsmart the audience, you outsmarted the story. Keep it simpler and stupider!
Script link: The Twin
[ ] what the hell did I just read?
[x] wasn't for me
[ ] worth the read
[ ] impressive
[ ] genius
What I learned: I often rail against large paragraphs in scripts (anything over 4 lines). They just aren't necessary. HOWEVER, there is an exception. It's okay to use a big paragraph when you're actually describing something interesting. Not a person, or a home, or a club. All of those things can typically be relayed in 2 or 3 lines. But something that conveys a powerful image. The reason I ended up being okay with that 6 line paragraph on page 1 of The Twin was that it conveyed a powerful image.  It was striking. And in those cases, a big chunky paragraph is fine. Here it is: "The dead in the cart are men, women and children, piled together haphazardly. Commoners' rags, soldiers' tunics, the bright green spill of a noblewoman's gown… Their extremities are either blackened by gangrene or covered with pale, golf ball-sized swellings. These swellings are buboes, the tell-tale signs of bubonic plague."