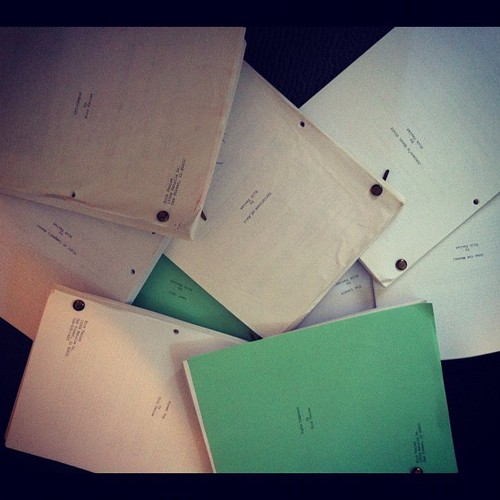 UPDATE: It's a close race so make sure to vote! It could determine the winner!
Unless you're a 50 Shades fan (and because you're on a blog about writing, I'm assuming you're not) or one of the 50 people who heard about the thwarted terrorist attack Clint Eastwood made a movie about, you're not going to the movies this weekend. And that means two things. One, YOU'RE GOING TO DO SOME WRITING! But close behind that at two, you're going to read some amateur screenplays and vote on your favorite!
We've got a wily bunch of entries this weekend that take us from Wales all the way to a galaxy far far away. Although some may say that is Wales. BADUM-BUM! I'm just getting warmed up. Try the veal parmegean. But seriously, you know how this works. Download the scripts, read as long as you stay interested, vote for which script you liked best in the comments section, and if you have some time, give the scripts you didn't like some constructive criticism on why you stopped reading and what they could've done better. We're in the business of helping each other on Scriptshadow. So be generous with your wisdom.
By the way, there's a reason I say, "Read as long as you stay interested." Because if you stop being interested, the script has failed. So it's helpful to the writer to know where exactly you stopped caring. That's invaluable advice writers never receive. It's also a good learning experience as writers yourselves, parsing out where you lose interest in a screenplay and understanding why it's happened. Because if you know why someone else's script stopped being interesting, you can apply that knowledge to your own writing.
Anyway, winner gets a review next Friday. And if you believe you have a screenplay that the world will fall in love with, submit it to Amateur Offerings! Send me a PDF of your script, along with the title, genre, logline, and why you think people should read it (your chance to pitch your story). All submissions should be sent to Carsonreeves3@gmail.com.
Title: STAR WARS: THE NEW REPUBLIC (EPISODE IX)
Genre: Sci-fi/Fantasy
Logline: As Rey searches for the answers to her past, the Resistance makes one last attempt to defeat the First Order and restore peace to the galaxy.
Why You Should Read: Like many people, I walked out of "The Last Jedi" scratching my head — not only asking "What's next?" but also "What's missing here?" The answers came to me pretty quickly, and all of them were centered around who these characters were and the potential within them of what they were capable of achieving. — This script was also a personal challenge. I gave myself only 4 weeks to write it, from concept to completion. It's been a wonderfully maddening month! I had tremendous fun writing this, and perhaps above everything else, that is what I hope is conveyed.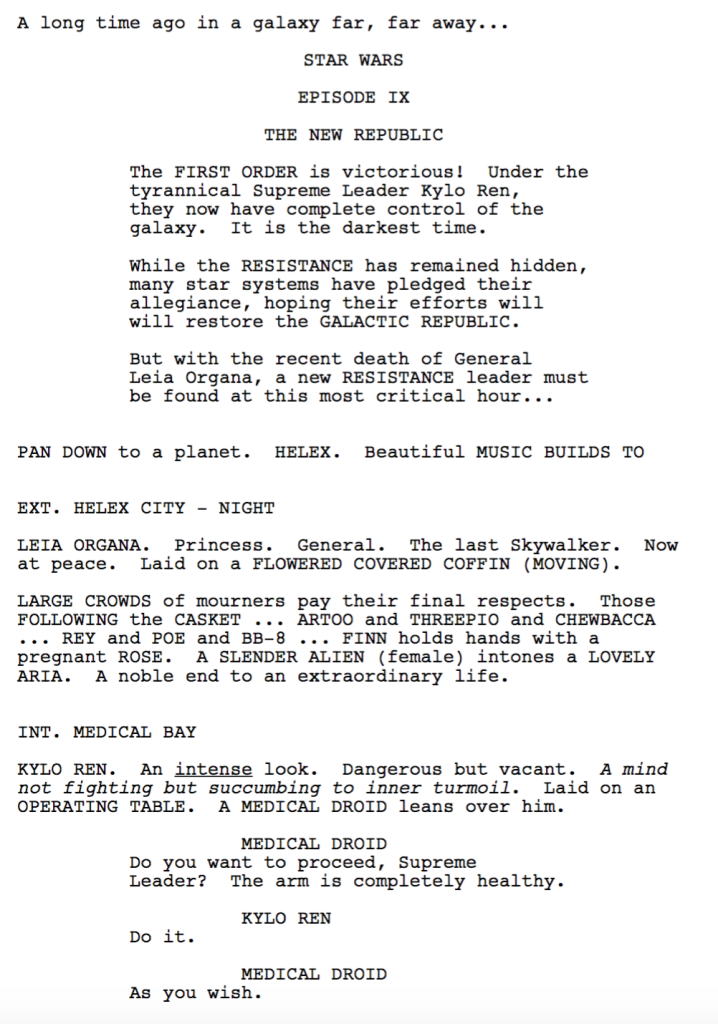 Title: Lili & Will
Genre: Black comedy, Drama
Logline:When a 13-year-old social misfit hacks into the financial life of his reclusive 70 year old neighbor and finds she's being short-changed at her home office job, the two embark on an epic journey to seek justice from the shady for-profit "university" that's been cheating her for decades.
Why You Should Read: The short version? Lili & Will is dark and funny and has loads of heart, with two very cool parts for an "actress of a certain age," and pretty much any kid from "Stranger things." The enhanced version? I've been working on this thing for years, and even though lots of people said they loved it, no one ever loved it enough to open a checkbook. At first I shrugged this off to "Nobody wants to make a POKER movie." Yes, for years this script was about two characters on their way to a poker tournament, and nothing at all like the logline above. But then I got a NOTE I never expected — that my characters were GREAT, but they were drowning in technical b.s. about card playing that bogged everything down. I was DEVASTATED by this, knowing I would have to change pretty much EVERYTHING. But for the first time in my life, I buckled down, took the note, and actually did the work. NEW third act. NEW plot. NEW character arcs. NEW pretty much everything. Anyway, this is the result. I hope you enjoy it.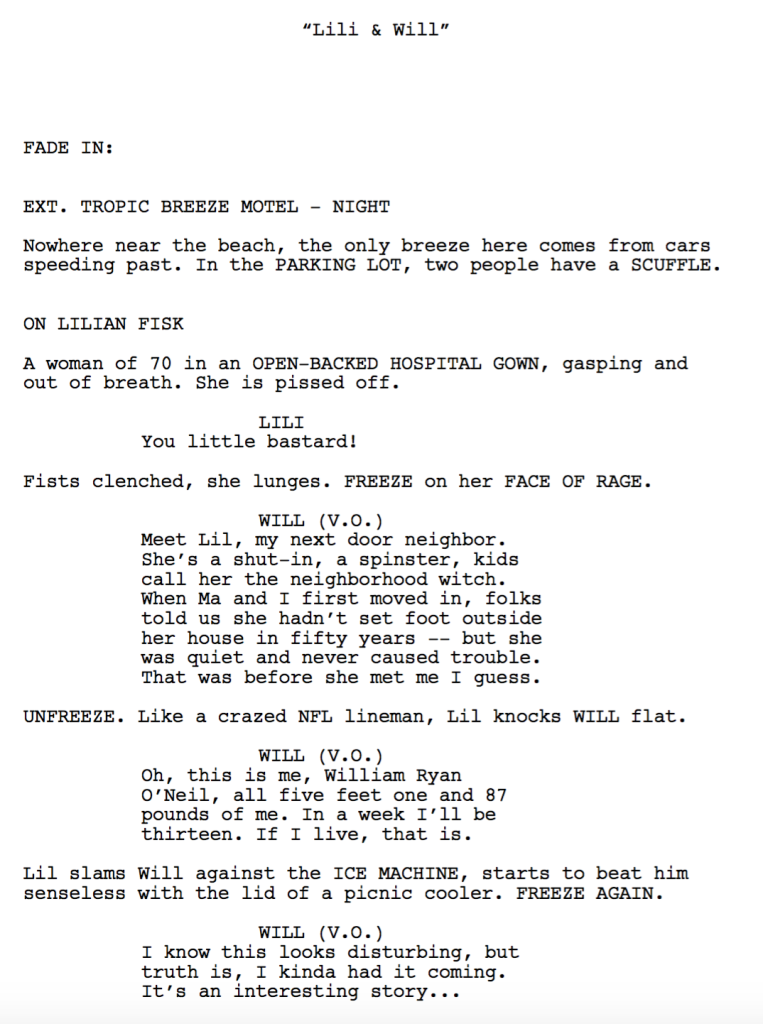 Title: Hideaway Hills
Genre: Thriller
Logline: Behind the gates of an exclusive community threatened by wildfire, a woman must choose sides when secrets about her new marriage are exposed during a home invasion by three desperate intruders who owe money to the wrong people.
Why You Should Read: Hideaway Hills placed first at the LAIFF for January 2018 and was the 3rd place winner at HIMPFF for the same month. An earlier draft made it as a finalist in the San Francisco Indie Fest, and an even earlier draft made it to the second round at last year's Austin Film Festival. – After years of frantic scribbling, I'm hoping to have finally produced something worthwhile. Any help would be greatly appreciated. Thanks.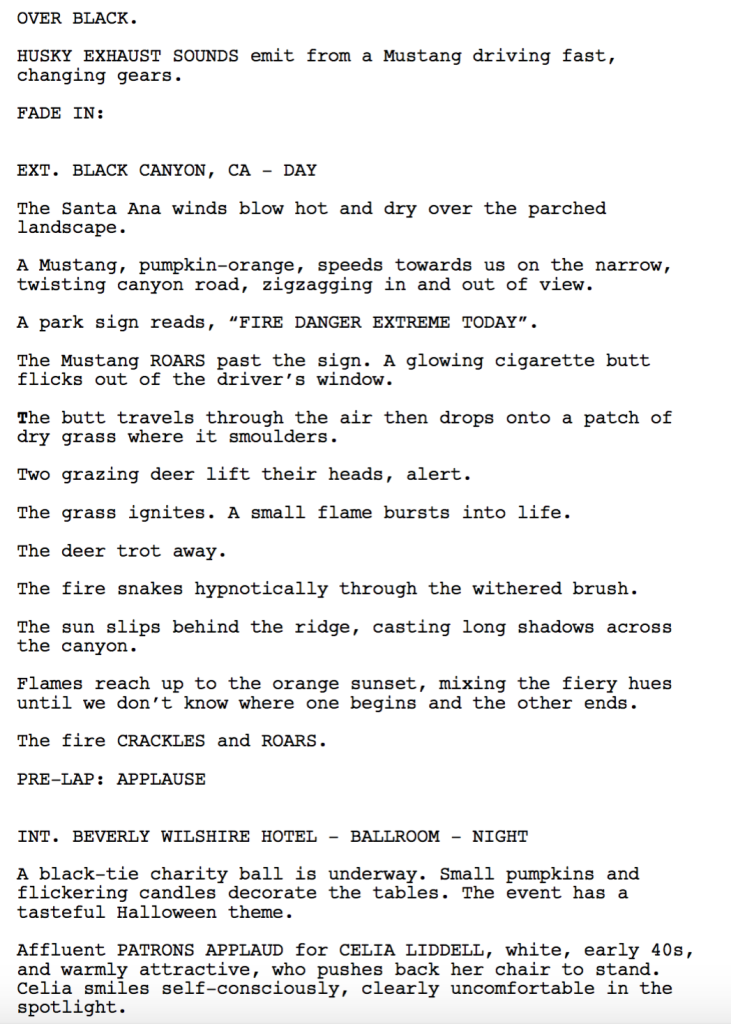 Title: Sleeping Giant
Genre: Dark Comedy
Logline: An introverted doctor takes a road trip across Wales with his mischief-making millennial brother to scatter their father's ashes, and dispose of the dismembered body hidden in the car boot.
Why You Should Read: I come from that part of the UK that isn't England, Scotland or Northern Ireland. If you need to consult with our Google overlord about that statement consider this script an irreverent, dramatic and darkly humorous education on the glorious land of Wales. I've received great feedback on the characters and dialogue in this script, and if nothing else, I believe it's original. While I don't think it will be to 2018 what Jane Wick scripts were to 2017, I have the lofty ambition of it one day being that Netflix hidden gem you tell your friends about. I'll trade reads and feedback for my eternal gratitude. Cheers.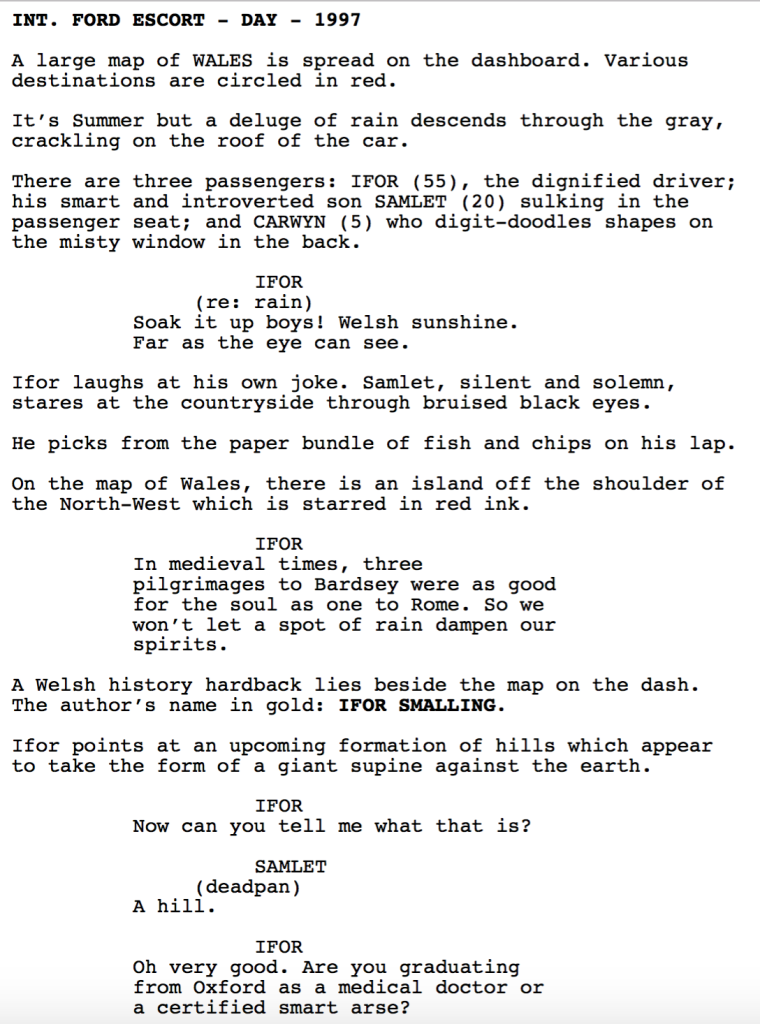 Title: Dead Man's Switch
Genre: thriller/action/drama
Logline: A former hacker evades a group of mercenaries while hunting down one of her own to prevent a plot that would bankrupt the crypto-currency market, a move that could bring the entire global economy to it's knees.
Why You Should Read: Shades of Nikita, part Bourne, hints of Die Hard, and a dash of Salt, Dead Man's Switch was a fun script to write that was inspired in part by the Arab Spring, the war on Terror, the Crypto-currency boom, and the desire to write a spy/cyber thriller mash-up. It's both it's own thing and and familiar enough to make it accessible. Please enjoy, and let me know what you think would make this script better!