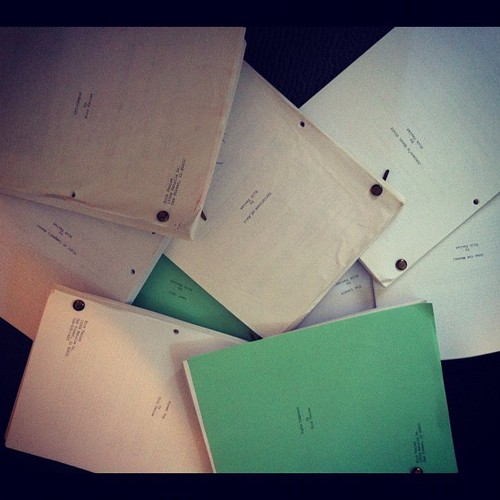 There are no movies coming out this weekend. You know it to be true. Which means one thing. IT'S TIME TO READ SOME SCRIPTS! Will we find the next Das Chimp out of this weekend's entries? Or the next Orbital (that's an old-school Scriptshadow joke there)?
How to play: Read as much of each script as you can and submit your winning vote in the comments section. Winner gets a script review next Friday!
If you'd like to submit your own script to compete on Amateur Offerings, send a PDF of your script to carsonreeves3@gmail.com with the title, genre, logline, and why you think your script should get a shot. Good luck!
Title: Radiant City
Genre: Sci-fi
Logline: In a post-apocalyptic city where people have gained the ability to cast 'echoes' – temporary copies of themselves – an Echo Crime Detective hunts a killer with the unprecedented ability to echo other people.
Why You Should Read: Radiant City is a noir-tinged sci-fi thriller with inventive set pieces, a racing plot, and a super strong protagonist that will have A-listers clamouring to get their agents on the phone. Well, that's the dream anyway! Read a word, a page, or the whole thing – all candid feedback is welcome, you lovely people.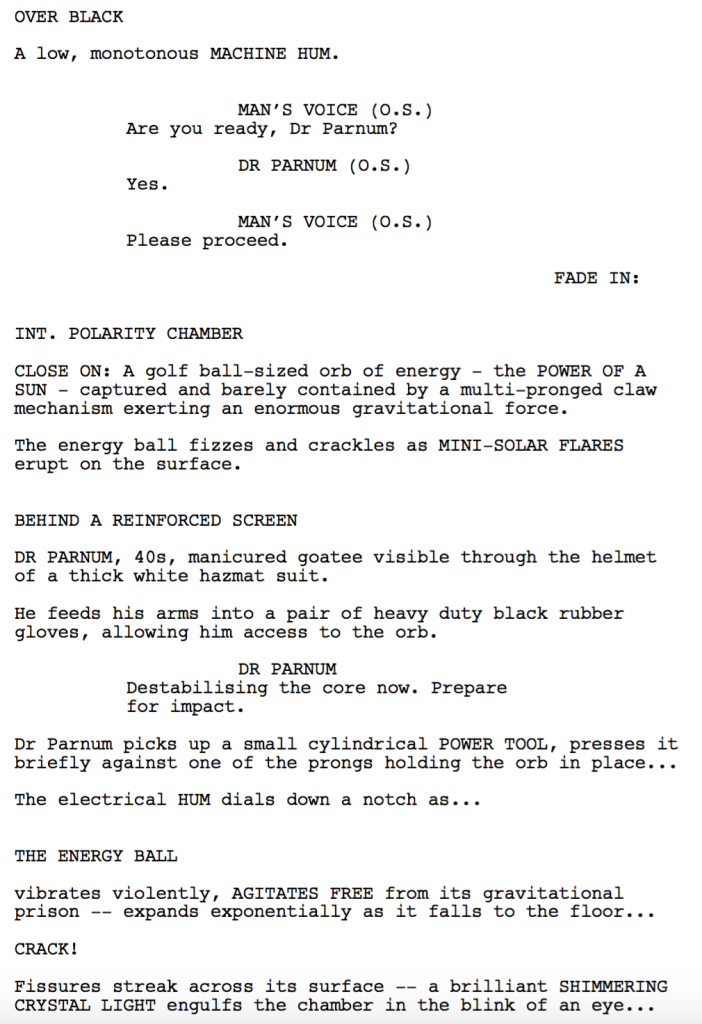 Title: THE COMEBACK
Genre: Drama
Logline: An inspiring story based on true events about an all-star high school quarterback that loses his throwing arm, but is determined to return to the game he loves with the help of a retired NFL physical trainer.
Why You Should Read: The script's inspired by the true story of a one-armed high school quarterback from Seattle. I was so blown away by the kid's determination, I wrote this tale that's told in the vein of Soul Surfer and Rudy. Per Carson's lesson, I said No to my protag as much as I could on his difficult quest of rehabilitation and redemption.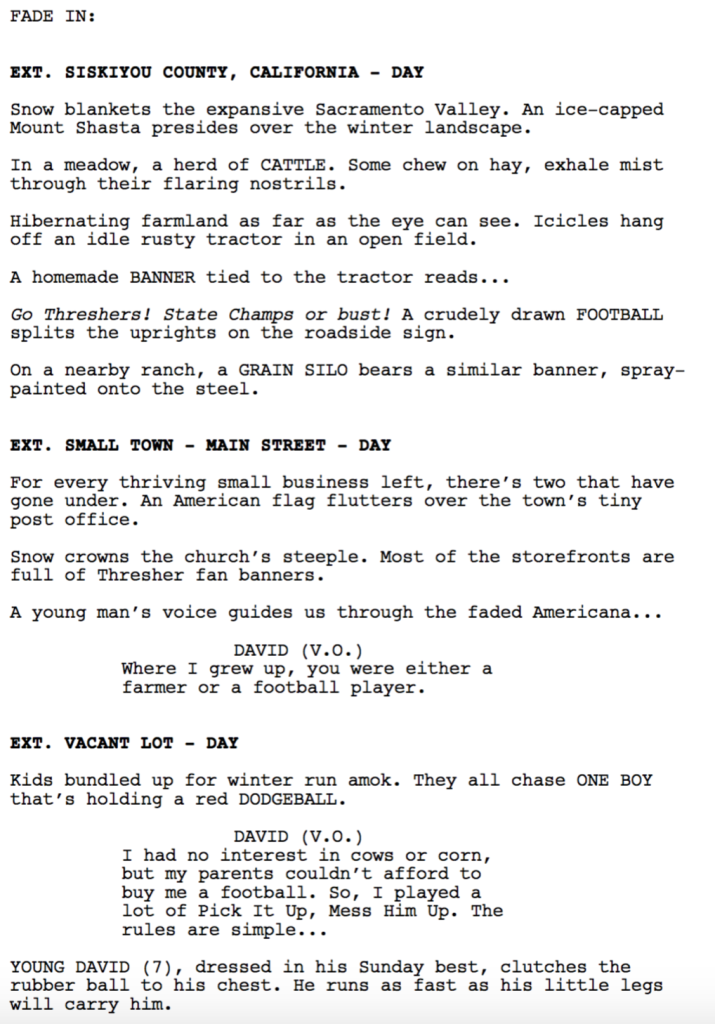 Title: Ridgeville
Genre: Crime Drama
Logline: After the elusive serial killer known as "The Exterminator" is apprehended under mysterious circumstances, an FBI Agent and a local journalist team up to find the real killer.
Why You Should Read: My name is David Fershtadt, and I am going to be a freshman in college this year. When I was in eighth grade, I sprained my ankle during basketball practice. At the time, I wasn't that big of a movie fan. However, since I couldn't walk for a few days, I decided to watch some movies. I went to the IMDb top 250 and picked some that I liked. Ever since, I have been a huge movie fan. Since I also love to write, I figured I should try to write a screenplay. I started writing Ridgeville two years ago, but gave up soon after. Recently, since it was the second semester of senior year, I had time to look at what I wrote, see what I could fix, and power through. Now, I have a finished feature length screenplay. I think you should read my script because I believe that it is compelling enough to keep your attention throughout. It will have you asking questions from the start and make you want to find the answers. I also want to be able to get feedback that will help me become a better writer, and I believe you can provide me with that. Thank you so much for your consideration!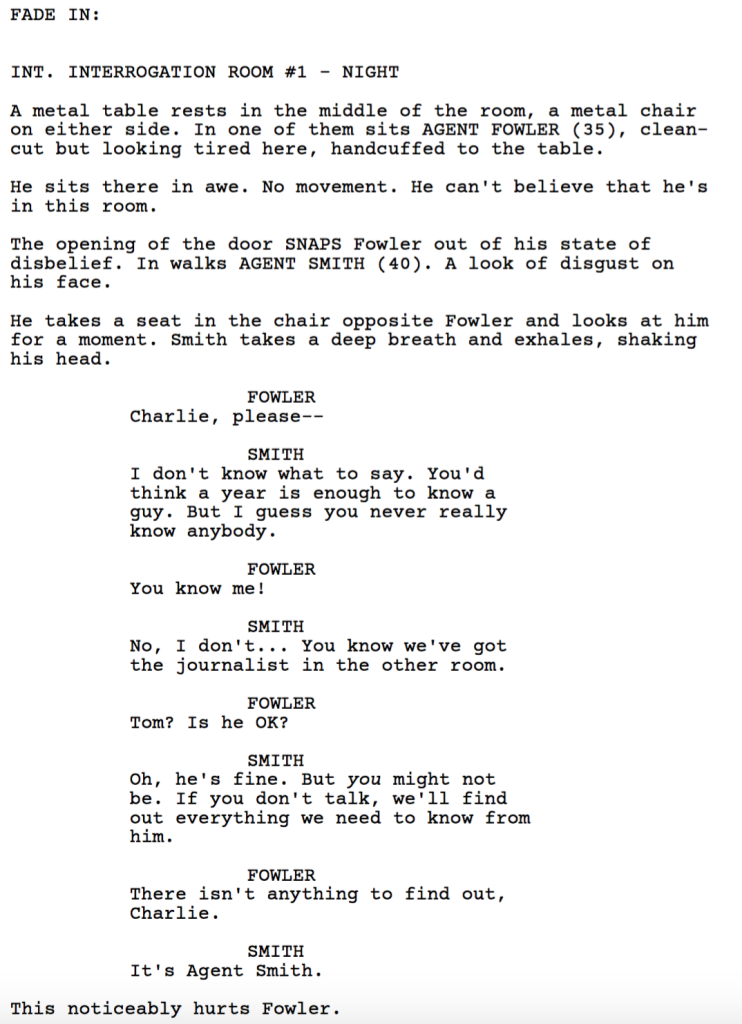 Title: The King's Fool
Genre: Historical/Drama
Logline: During World War 2, a famous Jewish director was coerced by the Nazis to produce a propaganda film showing the concentration camps as a spa for Jews, all while being a prisoner in one. Based on the true story of Kurt Gerron.
Why You Should Read: For the past seven years, I've been writing, directing and producing my own short films. Since my love for making movies is bigger than my wallet, I almost went bankrupt because of it. With that said, a year ago I wrote this screenplay after a FULL YEAR of research. The story is full of irony, and I never understood why no one had made a movie about Kurt yet.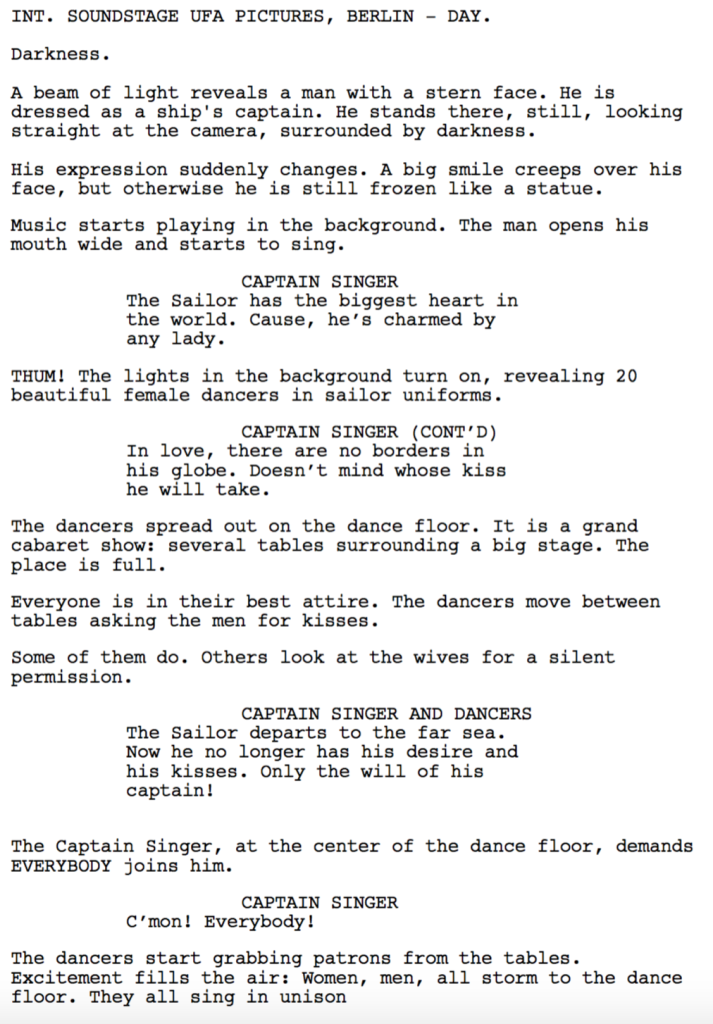 Title: Genesis Protocol
Genre: Sci-fi / disaster
Logline: The year 2035. With Earth facing imminent destruction, a government space station — with capacity for only 150 people — becomes the last refuge for what will remain of the human race.
Why You Should Read: I've now written over a dozen screenplays but nothing prepared me for a story of this magnitude and complexity. For the first time ever I took on a writing partner — an engineer / scientist specialising in the design of space habitats — to make the script as accurate and authentic as possible. It has been a fantastic experience (for me at least, I can't speak for him!) and we now have various other ideas brewing including a graphic novel. I hope you guys enjoy the script and thank you in advance for any feedback.