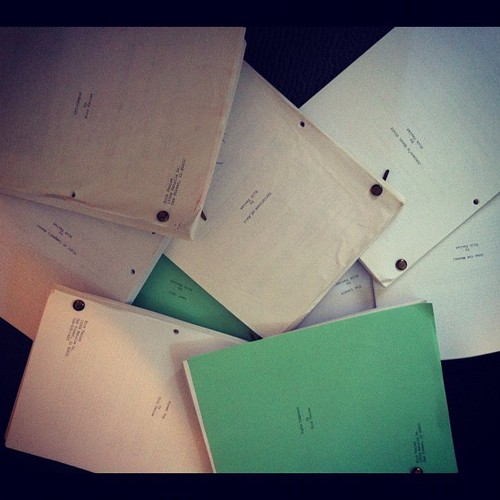 This is your chance to discuss the week's amateur scripts, offered originally in the Scriptshadow newsletter. The primary goal for this discussion is to find out which script(s) is the best candidate for a future Amateur Friday review. The secondary goal is to keep things positive in the comments with constructive criticism.
Below are the scripts up for review, along with the download links. Want to receive the scripts early? Head over to the Contact page, e-mail us, and "Opt In" to the newsletter.
Happy reading!
TITLE: CATASTROPHIC
GENRE: Disaster/drama
LOGLINE: A group of young girls survive a deadly tornado in a storm drain only to get trapped with the water rising.
TITLE: IN THE YEARS OF SONDER
GENRE: SCI-FI ACTION
LOGLINE: A sci-fi actioner set in 2045, the story follows two idealistic, advanced humans whose lives get turned upside down when a research doctor hunts them for experimentation.
TITLE: Offshore
GENRE: Action-Thriller
LOGLINE: A college professor takes a yacht trip with her investment broker husband, but their plan for a relaxing weekend getaway turns into a deadly struggle when the skipper targets them in retaliation for the husband's financial crimes.
WHY SHOULD YOU READ: The writer already has two story credits on tv shows including mega-hit, Glee.
TITLE: Son of the Devil
GENRE: Slasher/Comedy
LOGLINE: When he realizes his girlfriend is missing, a pre-med student starts searching for answers, but before long he and his friends are being hunted by a cult whose leader claims to be The Devil.
TITLE: Chimera
GENRE: Horror
LOGLINE: A pregnant teenager must kidnap her boyfriend, recently brainwashed by his family into an apocalyptic cult.
EDIT: SORRY!  COMMENTS SHOULD WORK NOW!