Today's review asks the question, is it possible to write a script about cancer and death in the spec market?
Genre: Dark Comedy
Premise: (from writer) A man sets out to to plan himself an epic funeral, only to find himself falling for the woman he hires to plan it.
About: This is…. Amateur Week SMACKDOWN – 5 scripts, all of which have been pre-vetted by the SRF (Scriptshadow Reader Faithful), vie for the Top Prize, an official endorsement from whoever the guy is who runs this site. Good luck to all!
Writer: Joe Tone
Details: 94 pages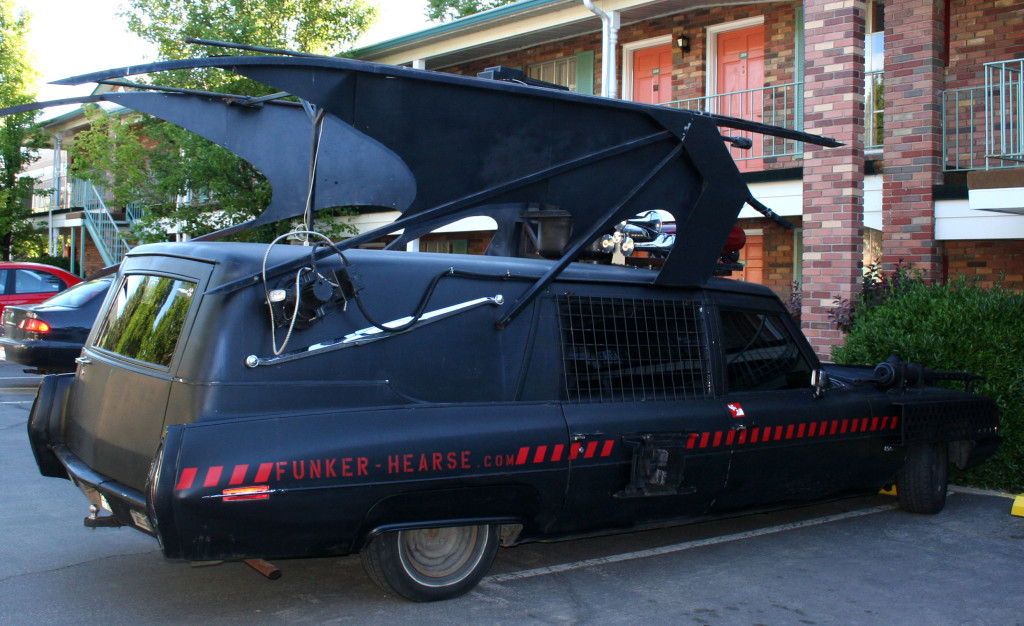 In Lieu of Flowers dares to tackles one of the most steadfast Hollywood scriptwriting rules: Don't write about a main character dying of cancer. There are amendments to this rule, of course. You can write secondary characters dying of cancer. You can write hit men dying of cancer. You can write certain genre-film characters dying of cancer. And every once in awhile, a film like "50/50" slips into the market (if your best friend is Seth Rogen). But anything in the drama/comedy category, you're probably going to want to stay away from cancer. This comes from the well-known belief that people go to the movies to escape, not feel depressed or reminded about death (even if you're treating that death with a smile!).
Now that doesn't mean these kinds of films can't be made on a budget and sold on the indie circuit, which I'm hoping is what In Lieu of Flowers is shooting for. However, for the record, if I were a screenwriter beginning my career today, I would stay far away from a drama or dramedy about a guy dying and planning his funeral. It's just so hard to get producers to bite on that, even if it's a great script. I'm hoping against all hope, however, that In Lieu of Flowers is the exception to that rule. Let's find out!
48 year old Pete Calhoun is an obituary writer who despises his job. That's probably because his talents lie deeper than coming up with flowery words for dead people. There are hints here and there that Pete used to be one of the best writers at the newspaper, but at some point, he did something that sent him to Obituary Purgatory. Now he spends his days hoping that the latest famous person who died is someone he's already written a pre-obituary for.
Oh yeah. Pete is also dying. He's got some pretty intense cancer playing kickball in his organs and while there's a 50/50 chance he could kick back, he doesn't want to spend the rest of his existence getting zapped like a lukewarm big mac. He decides instead to accept his fate, and to take it one step further: plan his own funeral.
Enter Kate, who's "attractive and artsy" (this is a very common description, by the way, and common descriptions lead to general characters– you have to give us a more original description that makes your character unique). Kate works for an event-planning business and when Pete sees her work, he asks her to plan his funeral. Kate is horrified. Why in the world would she help a man plan his own funeral? How morbid!
But Pete is persuasive (money talks!) and the two begin the process of trying to plan the raddest funeral ever. Pete doesn't want things to be depressing, so they go to places like Hearse Fairs (where people display their tricked-out hearses you can hire for your funeral) as well as search for the perfect funeral band (Why they didn't look at Band of Horses, whose song "The Funeral" is freaking awesome, I'm not sure). Of course, Kate begins to fall in love with Pete during this process, even though she knows it's a dead end.
But as Pete begins to fall in love too, he realizes that maybe giving in was the wrong choice, and goes for a last-second all-out chemo campaign. Will the cancer be destroyed? Will he and Kate live happily ever after? Or will it be too late and it all end up in that amazing funeral they were planning all along? You can download In Lieu of Flowers below to find out (or just keep reading this review. I'll probably spoil it).
Okay, so I'll start with the obvious. Here's why these kinds of scripts rarely sell. Because they depress you. And there's no doubt, reading an entire movie about a guy who's going to die of cancer – no matter how many cute conversations you douse it in – depressed me. I mean, twenty pages in and I wanted to go to Disney World and ride the Pirates of The Carribean ride 18 times in a row just to remind myself I was still alive. And that has nothing to do with the writing skillset on display here. Joe's a good writer. But why, Joe, are you trying to get me to buy your script by depressing the heck out of me? It doesn't make sense. I've said it before and I'll say it again: The odds are already stacked against us for ever breaking into this industry. Why write something that makes it even harder?
As for the script itself, while there's some good writing here, a couple of things could be improved. First, there's not enough story. I think that's evident by the 95 page running time. This could be looked at as a good thing – a nice slim script that can be powered through quickly. But for me, there just wasn't enough going on. There needed to be relevant subplots or complexities that turned this into more than just a guy and a girl hanging out. This became clear to me when an irrelevant plotline surfaced at the midpoint – Pete needed to write an obituary on the dying owner of the paper he worked for. It didn't have anything to do with anything, yet it takes up a large 6-7 page chunk of the story. It felt to me like padding, like a writer trying to give his script enough pages to be classified as a feature script.
Second, I found it strange that everybody was so baffled about Pete wanting to plan his funeral. Like all the event planner people and friends of the event-planner people who heard what he wanted to do were gobsmacked. Is this really that unheard of? A lot of people know when they're going to die. I'm assuming a percentage of those people would want to plan their own funeral. In fact, about 8 months ago, I read a script ABOUT funeral planning that also contained a character wanting to plan her funeral. So I don't think it's as alien a concept as the writer makes it out to be.  Why does this concern me?  Because it implies that he didn't do the research.  I need to feel with everything I read that the writer knows more about the subject matter than me.  I'm not sure I felt that way here.
Ultimately, I think this script is trying to be the edgy, dark, guy-meets-girl comedy that survives off witty guy-girl dialogue, and to that end it succeeds (in places). The dialogue is pretty good. The problem is, I think all of us writers write one of these scripts early on in our writing career, and therefore they always stick out as "early-career" scripts. It's a little raw, unconcerned with marketability, has a little wish-fulfillment to it, in that us reclusive writer-types are going to find that beautiful nerdy artsy girl when we least expect it. But as we mature in our writing, we move into movies that producers actually want to buy.
To that end, unless you're going to go out there and make this movie yourself (which is always the best thing to do with a hard-to-sell script by the way), I'd throw this in the file cabinet until you've become a big shot. But if you are going to continue with it, I might look to play more with the obituary angle in order to take full advantage of the irony of the situation. For example, maybe when Pete realizes he's dying, he decides to write his own obituary. Upon doing so, he realizes he hasn't done anything in his life to actually warrant an interesting obituary. So he dedicates the next month to living a life that will result in the best obituary ever.  That sounds like a slightly more uplifting movie (even if it is a little Bucket List-ish).
Then again, you're still writing about a guy who's going to die, which is a hard-as-hell sell.
Script link: In Lieu Of Flowers
[ ] what the hell did I just read?
[x] wasn't for me
[ ] worth the read
[ ] impressive
[ ] genius
What I learned: Imagine a reader sitting down to read your script. If you're imagining them being depressed for any reason while reading your screenplay, you probably want to write something else. Because remember, the producer is reading your script to determine its potential to make him money. If he's depressed, he's imagining a theater full of depressed people, which means he's not going to buy your script.