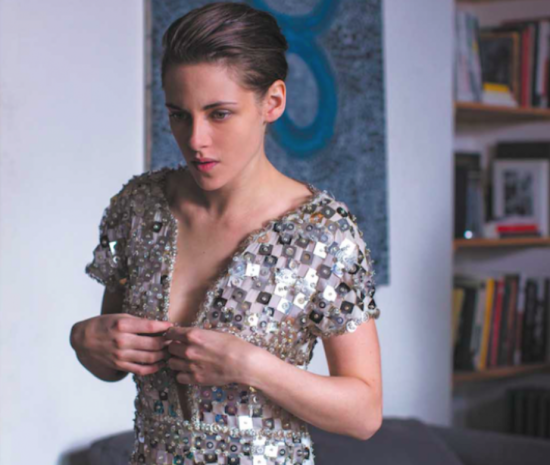 The fact that the two scripts I reviewed this week both took major chances got me thinking – How the hell do you take chances in a screenplay? What's the protocol?
Before we get to that, we must first establish what "not taking a chance" looks like. Believe it or not, it's possible to write a good movie without taking chances. Rocky's a straight-forward underdog-rises-to-fame movie. And it's pretty damn good. The same could be said for straight-forward flicks John Wick, Finding Nemo, and Neighbors.
But more often than not, not taking chances leads to scripts that feel safe, sterile, boring, and worst of all: PREDICTABLE. Office Christmas Party. Assassin's Creed. Jurassic World. These are all predictable movies that didn't take any chances.
I've found that chances can be broken down into two categories: Before and during. There's the chance you take in conceiving the idea and the chances you take within the screenplay itself. We're going to explore both today.
I should also point out that not every chance you take will be good. With chances come risk. And, to be honest, I'd say most chances don't pan out. However, when you take a big risk and it works? It's the difference between your script being awesome or forgettable.
In analyzing chances, I've noticed a trend. Good chances are unexpected but work because they feel like part of a bigger plan. Bad chances are likewise unexpected but don't work because they were created for the wrong reasons – as gimmicks or tricks used to shock the audience. They rarely have the bigger picture in mind.
For example, in the short movie, Fool's Day, a group of 4th graders accidentally blow up the head of their teacher. It's a HUGE CHANCE. I mean, it had never been done in any movie before. But there was clearly a plan afterwards. The movie becomes about covering up the crime. If you look at Will Smith's, Hancock, however, the revelation that Charlize Theron's character is also a superhero comes out of nowhere and doesn't fit into the rest of the story thematically or narratively. That's a chance that was designed for the wrong reasons.
With that in mind, let's look at 10 ways you can take chances in your writing.
1) CONCEPT
The biggest chance you can take in a script is in the concept itself because the concept affects everything that comes after it. Taking a chance with your concept means giving us something unconventional that has never been done before. Swiss Army Man, Passengers, Colossal, Being John Malkovich. Be brave, be different, be daring.
2) HEAVY TONAL SHIFTS
It's mega-dangerous to shift tones during a screenplay because you risk looking like you're unsure what your movie is about. It often looks sloppy. However, it does make your movie unique. The Netflix film, Okja, shifts between a serious drama, an intense action film, and a kooky comedy. Indeed, it feels unlike any other film out there.
3) PLOT REBOOTING
Plot rebooting is when the story starts off about one thing, then at some point during the script, it reboots so it's now about something else, and maybe even reboots again so it's about something else. Monday's script, Courage, was a rebooter. It was about living in a future city protected from aliens. Then it was about being chased by aliens in space. Then it was about the making of a 1970s science-fiction film. I didn't like the script but holy shit did the writer take chances.
4) MAJOR TWISTS THAT CHANGE THE STORY
One of the most well-known chances you can take as a writer is introducing a big twist after the first act. It's when this twist changes the nature of the story itself that it's the most impactful. Psycho (the main character is killed and replaced by the villain). Allied (the woman the hero married turns out to be a German spy). Gone Girl (the wife faked her demise to incriminate her husband). The reason this is so risky is that you're often changing the nature of what drew the audience in in the first place. It's like playing a song everyone loves then stopping it and saying, "But wait, I have a song that's even better!"
5) PLAY AGAINST THE CHARACTER
This is a chance I wish more writers would take. Basically, it's taking a character archetype we all know well – the roguish Han Solo, for example – and playing it in a completely different way. A Godfather-like mob boss who's effeminate, for example. Or a Die-Hard like action hero who's neurotic, which is kind of what they did in The Accountant. A wisecracking superhero (Deadpool). An underrated version of this is what they did in The Intern. That movie was set up to have DeNiro's aging intern play the zany "ZOINKS! WHAT'S SNAPCHAT??" role. But instead the character was played more intelligently, picking up his duties quickly and being more of a fatherly presence to the employees. If your character is being played exactly like these types of characters have always been played, you're probably boring the audience.
6) ZERO CONCERN FOR COMMERCIAL APPEAL
This is one of the biggest chances you can take, completely ignoring commercial appeal. Look no further than the Coen Brothers, who do this often. A movie about a failed folk singer who loses a cat. Fitness trainers who get mixed up in a CIA plot. A 1930s treasure-seeking musical. Just here on Scriptshadow I reviewed the now infamous Eskimo period piece script that includes an old woman giving a 12 year old boy a handjob. The great thing about not giving a shit about commercial appeal is you can write without having to worry about what audiences will think. But buyer beware. This is one of the riskiest routes you can take!
7) PUSHING BOUNDARIES
If you really want to push yourself, write about the stuff you don't want people to know you think about. Push the boundaries of what is acceptable. We've seen this in movies like Deliverance and Straw Dogs, but boundary-pushing can include race, violence, murder, pedophilia, cannibalism, and plenty more. Ideally, you don't want to push boundaries just to push them. You want it to be an organic part of your story. Check out the French film "Raw" to see the latest movie to receive a lot of press for pushing boundaries.
8) PLAYING WITH TIME

One of the most common ways to take chances is through playing with time. From Memento to Edge of Tomorrow to 500 Days of Summer to Eternal Sunshine to this weekend's Dunkirk, playing with time rearranges the narrative in an unconventional way that almost universally leads to an unpredictable story. And since the whole purpose of taking chances is to give the viewer something they haven't experienced before, this is a time-honored way to do so.
9) PLAY AGAINST THE GENRE
Playing against the genre is similar to playing against a character, however it affects more of the story. A recent example of this is Sausage Party, an R-rated animated film about food that gets slaughtered. Not what you expect when you walk into a cartoon! On the script side is Brian Duffield's, "Vivian Hasn't Been Herself Lately." The genre is technically "Possession." But it isn't played like any conventional possession film. Instead, the story is an intense drama about a failing marriage, a totally unexpected choice. You can see how this would open up all sorts of unique avenues as a writer. A Western that's actually a romantic comedy. A musical that's actual a zombie film. Some huge chances can be taken here.
10) GOING AGAINST CONVENTION
Every time you write a fifteen minute scene, you're taking a chance. Every time you write a script that takes place in a single location, you're taking a chance. Every time you ignore the 3-act structure, you take a chance. Every time you make your main character an unlikable asshole, you take a chance. Every time you change theme mid-script, you take a chance. Every time you go off on a non-sequitur subplot, you take a chance. I watched Personal Shopper recently. It starts off as a supernatural drama about a girl trying to make contact with her dead brother. It later evolves into a texting thriller with a mysterious person texting our heroine throughout the second half of the movie. Later still, it turns into a murder-mystery. These convention-busting choices are available to you. But like every artistic choice, they come with the risk of people saying, "What the fuck were you thinking there?" So make sure you have a reason for making the choice.
I'll finish by saying taking chances boils down to giving the audience the unexpected. If your entire script goes as expected, it's probably not going to be very memorable.