Is it possible that a James Bond script could be worse than a Sharknado script? Read on because the answer may shock you. Then eat you.
Welcome to Weird Scripts Week! This week I'll be reviewing odd scripts, odd ideas, and writing that's just plain odd. It will all culminate Friday when I'll be reviewing the strangest premise I've ever reviewed here on Scriptshadow. So buckle up, snort the nearest hallucinogen, and get ready to mutter "WTF" at least 182 times!
Genre: Action
Premise: When a plane goes down in the Bermuda Triangle, the United States and Britain enlist none other than James Bond to find out what happened.
About: This is an old discarded James Bond script from 1976 that was deemed too weird and "out there" by the studio. The fact that Sean Connery decided to pitch in on writing duties (a man who doesn't have a single writing credit to his name in his 50 year career) probably didn't help.
Writers: Len Deighton, Sean Connery, and Kevin McClory
Details: 150 pages (first draft – November 11, 1976)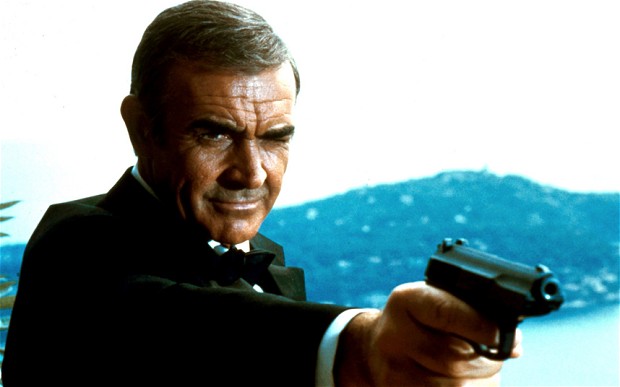 I admit I'm not the biggest Bond aficionado. While I appreciate the character and understand why he's so popular, I haven't been a fan of the franchise's direction as of late. My frustration boiled over while watching Quantum of Solace, a film that clearly had no script to speak of. That movie seemed to be more concerned with winning a Guiness record for most countries shot in than it did entertaining an audience.
I liked the films a lot more when I was younger. My favorite scenes were always the "cool gadgets" scenes, where a character would introduce a number of killer gadgets for Bond to use on his mission. Ever since Bond went dark, however, these scenes have been dropped, distancing me even further from the franchise. Strangely enough, franchises like Batman and Mission Impossible have thought these scenes good enough for their films, making Bond look even more out-of-touch.
Luckily, today, we get to go back to a time of Bond purity, a time when James didn't take himself too seriously. The problem is, they may strayed too far off the reservation, as the feedback I've heard about this script makes Sharknado sound like a contender for the Palme D'or. Let's find out palme d'more, shall we?
As if sensing that it would eventually be featured on Scriptshadow Weird Scripts Week, "James Bond of the Secret Service" goes cuckoo almost immediately. We start out on a seaplane that's carrying the United Nations Secretary General. As the plane enters the Bermuda Triangle (we know this because the Secretary General says, "I'll be okay once we get past the Bermuda Triangle") a laser beam from an undisclosed location (Europe??) shoots the plane, killing its power, forcing it to land on the water.
Once in the water, a giant contraption rises up, "takes" the plane, and pulls it underwater, bringing it all the way to the sea floor, where we see, among other things, planes, boats, stacks of gold bars(??) and oh, AN UNDERWATER KINGDOM!!! It turns out the Bermuda Triangle has been the haunt of a city/kingdom called Arkos. Never mind the fact that to build an underwater city in the year 1976, it would've cost 30 trillion dollars.
Eventually, we meet the creator and president of this secret underwater society. His name is Blofeld and I kid you not, he has a white cat which he strokes throughout his conversations with everyone. Blofeld, believe it or not, actually has a very legitimate goal. He wants to rid the world's seas of pollution. How sweet of him. And yet, it just makes things even more confusing (why does the bad guy have a noble goal??)
So he sends a wire to all the world's leaders telling them that if they throw any trash in the ocean, even an empty potato chip bag, there's going to be hell to pay. I'm not sure what that means, since his influence seems to be restricted to the Bermuda Triangle, but it's enough of a threat to scare most of the leaders.
Now you may be asking, where's James Bond in all of this? I'm glad you asked. In the first 67 pages of the screenplay, James Bond gets THREE SCENES! And two of those scenes consist of a girl applying sunscreen to his back. I'm not kidding. In a script titled, "James Bond of the Secret Service," James Bond is onscreen for 12 of the first 67 minutes.
Eventually, the United States and Britain figure out where Arkos is and send James Bond to a nearby island to infiltrate it. Luckily, Bond has a cover-story. He's actually a finalist in the international backgammon championships and is set to play Largo, Blofeld's evil underling. Once there, he gets attacked by a shark, only to find out that the shark is actually a robot!! It turns out the whole of Arkos is protected by an army of robot-sharks.
Not only that, but Largo's deranged head-scientist has found a fitting way to deliver his nukes to the offending nations. By using Hammerhead sharks! Apparently the wider eyes make it easier to rest the nukes on top of their body. A full two pages is dedicated to explaining this concept.
This all culminates when Largo decides enough is enough, and sends his army of sharks to Manhattan. His plan? To blow up the statue of liberty and then program his sharks to go into New York City sewers and attack the local population. Eventually, the city of Arkos itself uproots and heads to Manhattan, where city battles city. The End.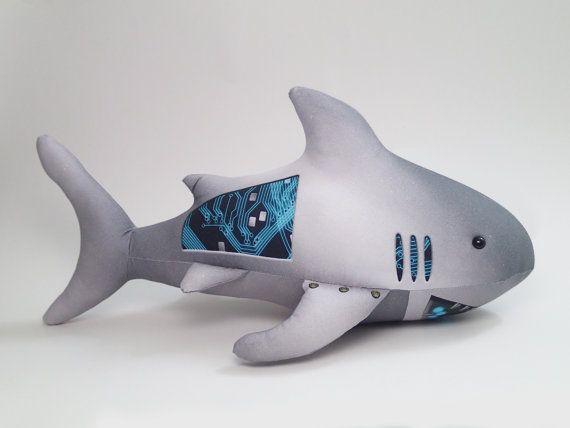 Oh man.
Oh dear Jesus.
This started off weird but then just got bad. And I mean really really bad. Who gives their main character – the most iconic action hero in history no less – three scenes in 67 pages?????
And get a load of some of the writing here. I've hand-picked some gems for you:
"He has a large shark laboratory – for cancer research."
Largo has faded the last sentence of his own dialogue. (what does that even mean???)
"Frankly, we don't know what's happening in this so-called Bermuda Triangle."
"I've seen that man. He's called Emilio Largo. Runs the Shark Island op. quite close to Shrublands. As a matter of fact, I'm playing him in the backgammon finals in Nassau."
"You're not Fatima." "No. She was my twin sister – she's dead."
"So you see, even with the brain removed, the shark will continue its motion."
Blood trickles down the cheek of the Statue of Liberty like a tear.
Is 1976 the year LSD was invented?
They couldn't even get the sluglines right. At the end of every slugline, instead of putting "day" or "night," they'd put the names of the people in the scene.
The script's biggest faux-pas by far, though, was its inadequate use of Bond. The first half-dozen times we were with him (so, maybe, the first 85 pages of the script), he was either getting sun-screen applied, sleeping with a girl, listening to his bosses talk about Arkos, or being told what to do.
A main character is supposed to be ACTIVE. Preferably, you want your protagonist making decisions on his own, driving the story with those decisions. Now you can't always do that because the story may dictate otherwise. With Bond, for instance, he works for people. Therefore, they need to give him orders before he can act.
However, the ideal scenario is to get those orders out of the way early, and then have your hero start creating his own storyline. If he has to check back in every 10 minutes to get a new order, then you have a hero who's 100% reactive. And reactive characters aren't nearly as compelling as active characters.
The reason Ripley, from Aliens, is considered one of the top 5 action heroes in history is because of how active she is in that movie. Outside of the opening act, she's making all of her choices. She's deciding what she and the others must do. We LOVE THAT as audience members. And while I'm by no means a Bond expert, I'm guessing that we see a much more active Bond in these recent movies.
I was hoping to read five scripts this week that were so weird, you'd all be able to read them and laugh with me. I can't even recommend "Secret Service" for that, because I know you'll be bored out of your mind by page 30. Let's hope for something a little more fun tomorrow. But, if you're into self-torture, download this script and give it a try.
Script link: James Bond of the Secret Service
[x] what the hell did I just read?
[ ] wasn't for me
[ ] worth the read
[ ] impressive
[ ] genius
What I learned: Audiences want to follow your hero. It's okay if you throw a teaser scene into your opening before you get to your protagonist, but preferably, you should start with your protagonist or get to him as soon as possible. The interest in your story will sink exponentially the longer your hero isn't on screen.
What I learned (practice edition): It's advisable that you avoid adverbs in screenwriting. They just sound clunky. So here we get a couple of lines: "Bond dismally enters the plane." And: "Bond drags himself wearily into a waiting car…" How would you change these lines to eliminate the adverbs, yet still get the requisite feeling across? Show off your writing skills in the comments section below!