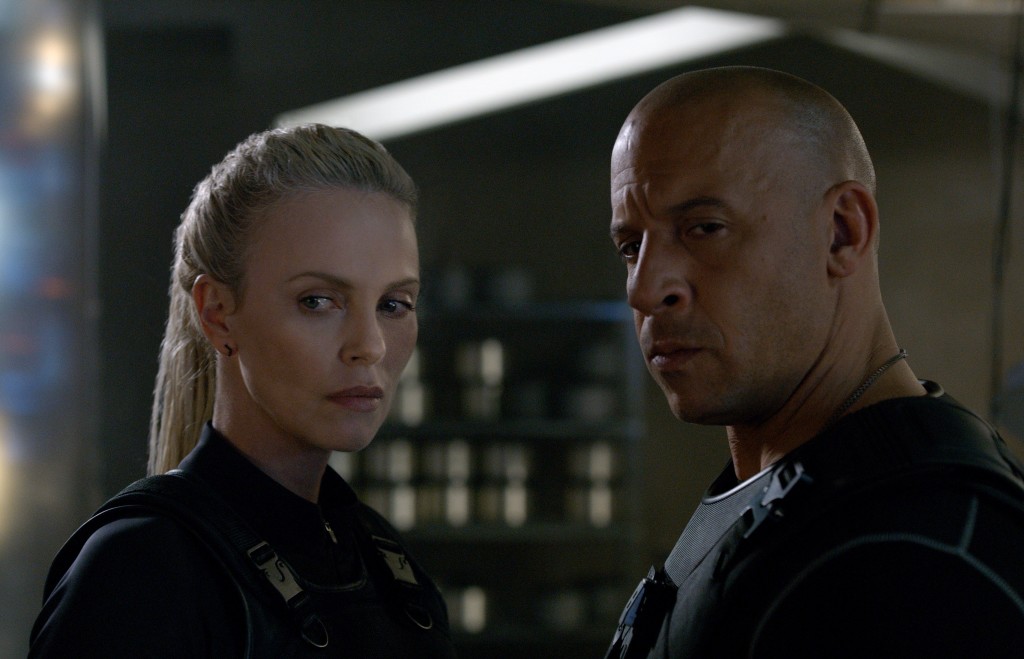 Loyalty, bruh!
Today we're going to talk about summer madness and all the shapes, colors, and sizes it comes in. With Fast and the Furious dropping their bi-annual supercharged nonsensical treatise of loyalty and family on an all-too-eager public this weekend, how could you NOT get excited about the summer box office? I know I am. For both the good and the bad. Here are the key projects I'll be keeping an eye on…
Dunkirk
It's hard to have much of an opinion on a Christopher Nolan movie before it's released since he's so darn secretive. But even the most hardened Nolan films will agree that this is a pivotal movie for Nolan. His last two movies (The Dark Knight Rises and Interstellar) were major messes, with progressively sloppier screenplays. Exploring another genre was a good idea. But now we're getting details on the plot, which involves soldiers… running away? Hmmm… that doesn't sound very active or heroic to me. I'll see any Christopher Nolan movie. They're events. But if this doesn't work, the Nolan shrine may need to be placed in storage.
Thor: Ragnarok
Wow. Where the hell did this movie come from?! As if Marvel didn't have enough success. They take their worst character, pair him with the Hulk, put him back where he came from (another planet) and all of a sudden this looks like the freshest coolest comic book movie out there. There's a screenwriting lesson to be learned here. You need to play with ideas more when you come up with a concept. If you go the obvious route, you come up with Thor 1 & 2. They found the right combination of ideas with this one and, out of nowhere, it's awesome. This is now one of my most anticipated movies!
King Arthur
This movie was supposedly shot, then reshot, then one half of that reshoot was reshot and then someone shot themselves for shooting it in the first place. You can tell when a studio movie had extensive reshoots cause that money then comes out of the special effects budget. I suspect the effects to King Arthur were outsourced to a guy in Korea with an Atari 2600. You know a movie is bad when you don't even know what it's about after the trailer. What is this about? I suppose they should get credit for giving us a fresh take on King Arthur. But it just goes to show that fresh takes are still gambles. You have one that worked out (Thor) and one that didn't (King Arthur). It's time to put that sword back in the rock.
It
If you're anything like me, you're skeptical about this new Hollywood benchmark that's taken over the internet: Most trailer views in 24 hours. It seems to be the only thing that anybody cares about anymore. However, everyone knows that the studios pay for at least a portion of these views. So how seriously can we take them? "It" is the new record holder, with something like 250 million views. Regardless of my trailer view skepticism, the movie looks great, and their adaptation approach was very clever. This book can't fit into a single movie. However, a trilogy would've been too much. To split it into the kids film and the adults film was a stroke of genius. And we all know how much I loved Andres Muscietti's previous effort, Mama. So count me in!
Guardians 2
There is no franchise more tuned into what the public is looking for than this one. Guardians 2 has just the right blend of character, humor, action and Groot. And you can already tell that this film is more confident than its predecessor, a movie where director James Gunn admitted that he thought he might be making the next Pluto Nash. Guardians will probably win the summer box office prize, a prize it will, unfortunately, have to hand over to Star Wars at the end of the year.
Spiderman: Homecoming
I'm neutral on this one. It seems to me like they're making a smart play though. You know that old saying, "When you try to please everybody, you please nobody?" That's clearly what was going on in the last two Spiderman movies. They wanted so badly for everybody to like them that you could feel it permeating off the screen. With this new version, they've kinda said, "Let's move away from that" and gone back to Spiderman's roots, which are in high school. So they're targeting a more specific demographic, the teenage crowd, and we'll see how it works. I know I liked Cop Car (the director of that tiny film landed this job). And if there's a lesson to be learned for screenwriters, that may be it. Make a small passion project and direct it yourself. Who the hell knows what might come of it?
The Fate of the Furious
I don't care what you say about Fast and the Furious. It still has the best and most inventive set pieces in the action game. It beats out Mission Impossible, Bourne, and James Bond in that category. In fact, one of the most common notes I give on action specs is to be more inventive with your set pieces. Fast and the Furious had two cars dragging an apartment sized vault through the city streets. You need to do better with your set pieces if you want to compete. Now regarding this plot point of Dominic turning on his team. How probable is it that it's part of a bigger plan to help his team? One thousand percent? One million?
Valerian
For super movie nerds, this is a project all of us have been following for awhile. Why? One answer: The Fifth Element. This was going to be what Luc Besson would've done with The Fifth Element had he had more money. Besson is a great filmmaker. And he was supposedly creating sequences and techniques that had never been used before to give the audience a one-of-a-kind experience with Valerian. But after seeing the trailer, I was shockingly disappointed. This was it?? Sure, it seemed okay. But it hardly felt like something I've never seen before. Then it struck me. It wasn't the visuals I was having a negative reaction to. It was the characters. How fucking boring do these two characters look? They mumble. They have no chemistry. There doesn't seem to be any conflict between them (in fact, it's the opposite, they seem to like each other – major screenwriting mistake!). Watch the Guardians and Thor trailers then watch this. Note how much more personality the characters have in those trailers. Valerian is in trouble. And let this be a lesson to screenwriters everywhere. Don't get lost in your world-building. Make sure the characters are compelling first. Or nothing else matters.
Alien: Covenant
Why do I get the feeling that Scott's only making these movies out of spite? And when Scott goes spite, he goes FULL SPITE! After this film, he has three more Alien movies lined up. Say what?? Not to jump on Thor's jock yet again. But the idea with any franchise is to elevate, find fresh new ways to explore the subject matter. This looks like the same exact movie as the last one. I don't get it.
Rest of the movies: I'm not a fan of the DC films so I'm not looking forward to Justice League or Wonder Woman. It seems that their big mistake is hiring visual directors, whereas the Marvel guys are hiring storytellers. As for "maybe" movies – Pirates, The Mummy, and Apes – the reinvigorated Pirates looks like it'll be the breakout (can Disney do no wrong?). But The Mummy doesn't look bad either. Don't get me started on Transformers (they could slip one of the previous four films in theaters, slap a "5" on it, and I swear nobody would notice. Save 200 million bucks). One day somebody's going to do a documentary on how the five worst movies ever made became five of the biggest box offices successes of all time. Of the two Stephen King offerings, The Dark Tower was never my cup of tea. "It" was so inspired. Tower just dragged on. I never made it to the end (8 books!), but I hear the ending was terrible. All that investment for no payoff. I have a feeling this franchise isn't going work. Still, one for two ain't bad.
And that's my roundup! What about you folks? What are you looking forward to? What movies do you think are undervalued? Overvalued? Chime in in the comments!