Genre: Horror
Premise: (from IMDB) An American nanny is shocked that her new English family's boy is actually a life-sized doll. After violating a list of strict rules, disturbing events make her believe that the doll is really alive.
About: In a Dark Place was retitled "The Inhabitant" which has subsequently been retitled "The Boy," and it already has one of the creepiest trailers I've seen all year. It stars Lauren Cohan, who Walking Dead fans will recognize as Maggie Greene. The script is written by Stacey Menear, who wrote one of my favorite scripts (it's over to the right in my Top 25) five years ago. This is his first produced credit. The film hits theaters in January.
Writer: Stacey Menear
Details: 115 pages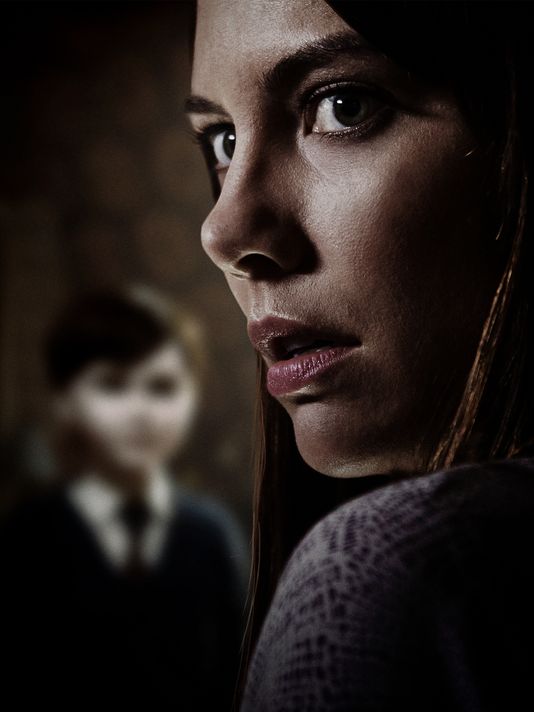 Halloween Week continues here on Scriptshadow and today makes me soooooo happy! Stacey Menear, whose script, Mixtape, I reviewed five years ago and who gave an interview to us around that time, has finally broken through with his first produced credit! It kills me when super-talented writers give up amongst the hard knox of Hollywood and I'm so happy to see that Stacey pushed through the tough times and got a film made.
It's important to remember that one of the most underrated components to making it in this business is sticking it out. Getting better and better with each draft, meeting more and more people who become fans of your work, until finally, one day, talent, skill, experience, and all that networking come together for a film opportunity. Stick with it folks. Don't give up before it all comes together for you!
20-something Gerti Evans is running from something. Why else would you leave your country to come be a nanny for people you've never met? As we'll find out later, Gerti just got out of an abusive relationship with some crazy psycho and moving halfway across the world was the only way to escape him.
But Gerti is about to learn that she hopped out of the oven and into the frying pan (or however the saying goes). She arrives at a mysterious mansion in the English countryside and is introduced to the Heelshires, an older couple with a son. Well, sort of a son. The Heelshires, you see, kind of maybe possibly take care of a porcelain male doll who they believe is their boy. His name is Brahms.
Gertie assumes this has to be a joke, but quickly realizes that the Heelshires are anything but jokers. They go on to explain that taking care of Brahms requires following a strict set of rules that involves never leaving him alone, giving him a bath, reading to him, playing music really loud for him.
As soon as Mrs. Heelshire determines Gertie can handle the job, she and the hubby head out for a three-month vacation, leaving Gertie all alone. In this giant house. With a doll. Who they believe is a real boy. Yeah, cue the Exorcist soundtrack.
At first Gertie treats this situation like you'd expect it to be treated. She throws a blanket over the creepy doll and goes about her day. It helps that the cute local grocery boy (or man), Malcom, comes by every once in awhile to deliver some food. And periodic calls with her sister back home, which include updates about her evil ex-boyfriend, Cole, help pass the time.
But then strange things start to happen. Gertie's clothes are moved. Brahm isn't always where she left him. She even finds her favorite meal made for her in the dining room one evening. Could it be a joke? Malcom maybe? Eventually, Gertie finds that following the rules laid out by the Heelshires stop these mysterious events. And before Gertie knows it, she's treating Brahms, gasp, like a real boy. Might Gertie be falling into the same trap as the Heelshires? Or is there some real otherworldly shit going on here?
Uh, this script was fucking awesome. I was thoroughly creeped out. But not just that. Stacey has proven once again why he's such an awesome screenwriter. There is so much here to celebrate, starting with the structure.
I've read tons of these scripts before. And all of them work for exactly one act. The setup . Because these scripts are easy to set up. You have a creepy doll. You have the main character. We know that that doll is going to do creepy shit later. So we want to read on.
But they always fall apart once they hit the second act because instead of the writer actually building a story, they try to fill up space between cliché doll-movie scares. The doll not being in the room they left them in. Some old record player playing old music. Who turned it on?? The sound of laughing or crying in the other room but when our hero goes to check the sound, it stops.
The thing is, In a Dark Place does include some of these tropes, but because it's also building a story, they work. That's what screenwriters forget. A trope or cliché by itself is empty. But if it's something that's carefully and organically worked up towards via good storytelling, it will kill.
So here, Stacey makes a couple of smart decisions that ensure the script extends past the first act. First, there's Cole, the evil ex-boyfriend. His presence lingers throughout the script, conveyed mainly through Gerti's phone conversations with her sister. We know this guy is going to show up at some point, and that leaves a LINE OF SUSPENSE open for some later dramatic shenanigans.
We also have Malcom, who serves as our love interest, and also as our gateway into the Heelshires' past. In that sense, he pulls double-duty. We like this guy and we want Gertie to move past this terrible relationship she got out of, so we're rooting for the two to get together. And also, Malcom is nervous about talking about the Heelshires' past, so we get these sporadic spooky tidbits about their history, including how they got to this point with Brahms.
This leads us, of course, to the mystery of Brahms himself. Who was the real Brahms? How did he die? What are these rumors about him doing something horrible to a little girl? About a fire? How is he able to move? Is his soul really trapped inside this doll? There are so many questions when it comes to Brahms that I couldn't wait to turn the pages to find out more. This isn't fucking Annabelle where the extent of the doll's history is: "Doll is possessed. The End." There's an entire mythology built into this weird doll-thing and it was awesome to keep learning about.
And then there were the story twists. One of my favorites was (spoiler) when we learn that the Heelshires aren't coming back. That they freaking walked into an ocean to kill themselves. And that they left a will that makes Gertie the owner of Brahms. And then they left a separate letter for Brahms. Which said: "Now you have a new doll to take care of." As in, yes, Gertie is HIS doll. Not the other way around.
I also loved that Gertie becomes a believer and starts taking care of Brahms as if he's a real child. In every other doll-horror script I've read, from the mid-point on, it's a series of scares with the doll being in other rooms and making noises and our hero getting more and more freaked out until there's a final battle with the doll.
Gertie becoming a believer was, in many ways, a thousand times creepier. And by making that unexpected choice, it led to a better ending (spoiler) where Cole shows up, starts calling her crazy for thinking the doll is real, and we set up a situation where Brahms can now defend the girl who's become his protector. You don't get that story option if you go the traditional route, which is why I love Stacey's writing so much.
And then on top of that, Stacey's just a great word-for-word writer. Here's him describing Gertie's driver at the beginning of the script: "He's an ancient looking guy, more hair coming out of his ears than on his head." Or Gertie herself: "She's blonde and pretty in that "Hi, I'll be your waitress for today" kind of way." And he just added these technically unnecessary but creepy atmospheric things, like the rat problem in the house, with Gertie being forced to clean up the bloody dead rats from the rat traps every week.
There's not much more to say. I'm a fan! Check out In a Dark Place out if you can get your hands on it!
[ ] what the hell did I just read?
[ ] wasn't for me
[ ] worth the read
[x] impressive
[ ] genius
What I learned: This is the perfect example of a great writer who struggled to get stuff through the system UNTIL he went with a genre script. The thing is though, he didn't sell out. He found an idea that allowed him to still utilize his particular brand of writing, his voice. This still feels like a "Stacey Menear" screenplay. So don't think you have to give up your soul to write a genre piece. Find a marketable genre that allows you to still be you as a writer and that way you can write something and actually have a chance of getting it made/sold.