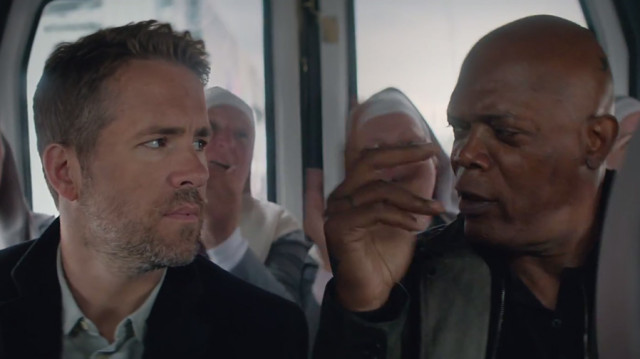 "Did you hear we're the second biggest spec script of the year?" "Stop your lying Ryan Reynolds!"
The Spec Market has been on life support for awhile now. Some of this is due to things beyond our control – IP Superhero movies taking over the bulk of high-budget studio output (gone are the days of original titles like Men in Black). But an equal amount of blame should be placed on our shoulders. We haven't been writing good screenplays. I mean, here are the top 10 non writer-director non-true-story spec scripts turned movies of 2017.
Girls Trip $115 mil – 89% RT
The Hitman's Bodyguard $75 mil – 39% RT
Happy Death Day $53 mil – 70% RT
47 Meters Down $44 mil – 54% RT
Fist Fight $32 mil – 26% RT
Kidnap $30 mil – 36% RT
Life $30 mil – 67% RT
The House $24 mil – 16% RT
Wish Upon $14 mil – 17% RT
The Founder – $12 mil – 83% RT
When your fifth biggest spec-turned-film of the year is FIST FIGHT??? The system's, shall we say, down for the count. I mean, imagine having to watch all of these movies in a row. It's the fast food equivalent of eating luke warm chicken McNuggets, a stale shell taco from taco bell, mealy orange chicken from Panda Express, a six inch dry turkey sub no mayo from Subway, a day old chocolate donut from Dunkin Donuts, just the sauce from KFC's latest tangy chicken coating offering, a Jr. Whopper, anything off the Long John Silver menu, a Domino's Pizza hot wing, and a chili cheese dog from Wienerschnitzel, all in a row.
Man that analogy was WAY too specific. But you get the point.
Why have spec scripts gotten so bad? Well, remember that the big dogs, the David Goyers and David Koepp's of the world, are pulling in 7 figures for assignment work, which means they're not bothering with spec scripts. This leaves the bulk of the spec playing ground to newbies and low-rung screenwriters, those whose understanding of the craft is still in the early stages. Hence, they're not as likely to write something great.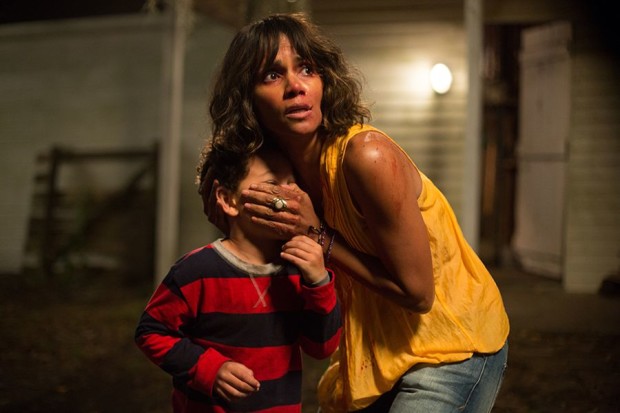 Another problem is that the better low-rung writers like to write in prestige genres (read: unmarketable) like drama, period, and true story. That leaves even fewer good writers who like fun popcorn genre material. I mean, let's be honest. A movie like Kidnap gets made because it's fast-paced, has an easy-to-understand high stakes premise, and can garner a name actor you can throw on a poster. That's how all those Liam Neeson thrillers got made as well. But how many writers out there actually want to write Kidnap or The Commuter? Not many. So the pool of writers writing these cheap but marketable premises is few. And the quality of the output is a reflection of that.
The formula for jump-starting the spec market will come in one of two forms. Form 1 is a hot new writer with a super-unique voice: A Quentin Tarantino, a Diablo Cody, a Charlie Kaufman. What writers like this do is they get people excited about spec scripts again. And that has a residual effect on the market. It also inspires other writers to write in a similar fashion, and you have agents and producers trawling through the copycat material to take advantage of this new avenue of getting movies made.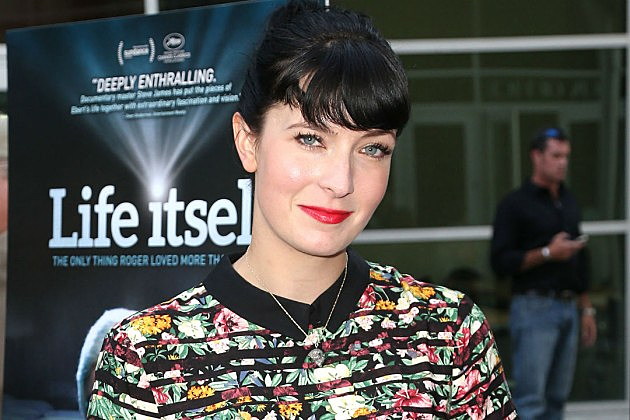 The closest we've had to this lately is Max Landis. But Landis's voice is reflected more in his social media output than his screenplays. We haven't had a true unique voice game-changing screenwriter in awhile now so we're due for one. I hope he's one of you guys. Cause the sooner that writers starts making waves, the sooner the spec world heats up again.
Form 2 is we need two non writer-director spec scripts to be surprise successes at the box office within a few months of each other. It has to be two. If it only happens once, Hollywood will call it a fluke. But twice is the beginning of a trend. This almost happened with the success of spec script, John Wick. But there was no follow-up to make it a trend. Also, John Wick is a weird example, since the first film did reasonably well, but not bonkers well. It was more what they did with the second movie that elevated the franchise, and by then the buzz of John Wick as a spec was long gone.
With the way the industry is being run now, here's where I'd say you should focus to become the writer of one of these surprise hits. REAL WORLD ACTION. GuyOrGirl-with-a-gun movies (John Wick, Jason Bourne), GuyOrGirl-in-a-car movies (Fast and Furious), Government agency-movies (new takes on James Bond). Or, SOME REAL WORLD VARIATION of these that isn't out there yet. And that's probably going to be the most likely avenue for success, since it will be new and fresh.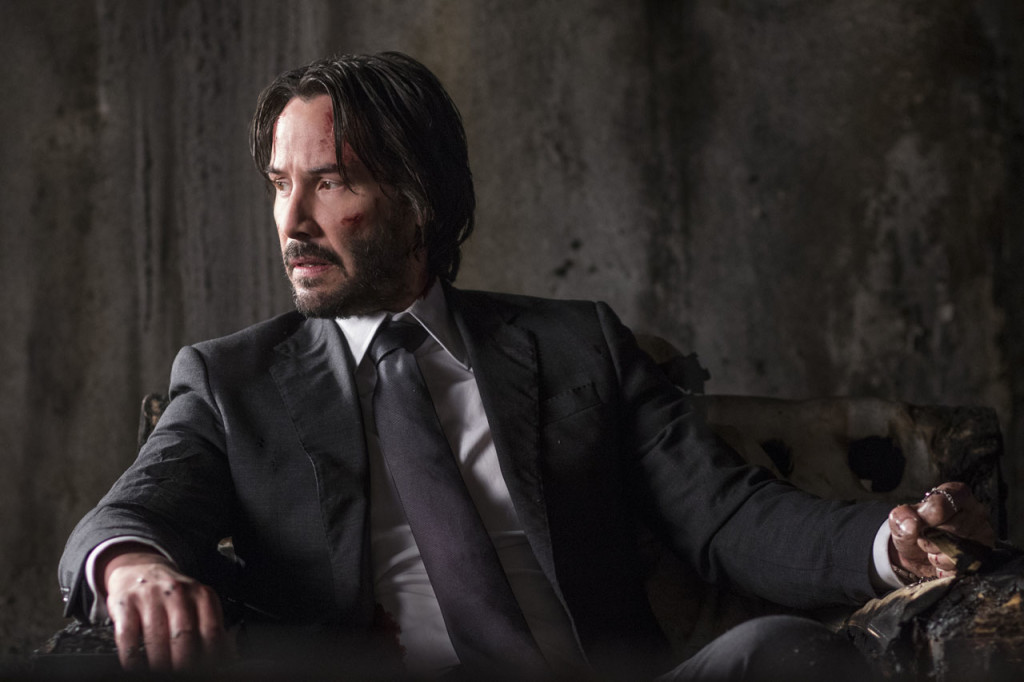 Here's why those worlds specifically. Right now, Hollywood's got its big-budget fantasy and science-fiction slots taken care of. They've got superheroes and Star Wars. Those are the most expensive movies to make. So they're only going to spend all that money if they've got intellectual property awareness that's through the roof. They're not going to spend it on your unknown 300 million dollar sci-fi movie idea, "Space Wagons in the Milky Way."
Real world stuff is cheaper to make and due to the way action travels, it's not as important that the material be based on IP. But guys, there's a rub to this. I'd go so far as to say a danger in it. Action movies are almost, by definition, generic. Tough guys saying tough things while either shooting a gun or driving a car isn't interesting. If you're going to write a great spec script in this arena, it will need to excel in some area. The characters will have to be deeper and more interesting than we're used to. The set pieces will have to be stuff we've never seen before. The concept will need to be clever in some fresh way. The narrative will need to take us in directions we weren't expecting.
Some of you might be wondering why I'm not mentioning horror. Get Out. Split. Keep in mind that both of those were writer-director specs. So they're not as applicable. However, you're right in pointing out that those types of scripts DO sell. The issue is more in how the industry sees these specs. Horror will always be seen as small potatoes. So the amount of money even the biggest horror specs garner will never be enough to jump start the spec market. For that, we need big money sales, and those are more likely to come from higher budgeted films.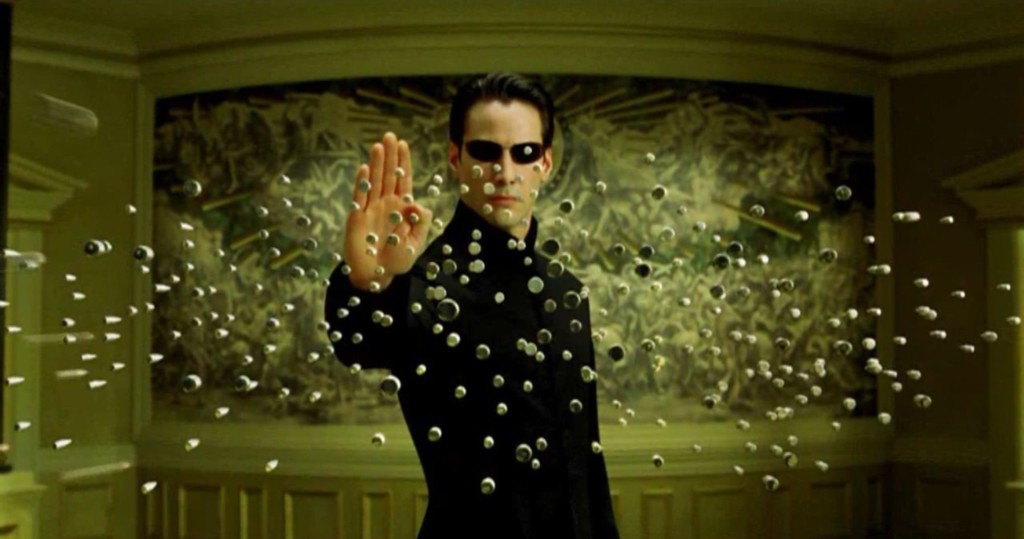 The last sleeper arena I'd say could jump start the spec market is a really clever sci-fi premise that doesn't cost too much (but also doesn't cost too little). Remember, The Martix was shot for just 60 million dollars. Why? Because their premise cleverly allowed them to shoot 90% of the "science fiction" in real-world locations. If you can come up with a premise like that? Which promises something cool at a reasonable budget, that's worth exploring. Ditto if it's fantasy (this is basically what they did with Bright).
Keep in mind that the advice I'm giving here is SPECIFICALLY geared towards selling specs that could then get turned into big movies which would then jump start the spec market. There are other ways to succeed as a screenwriter. For example, if you care more about writing one of Disney's Star Wars movies than you do selling a script, maybe writing "Space Wagons in the Milky Way" (with a better title, of course) is the route to go. If the script gains some traction and gets in the hands of Disney folks, there's no reason to think you couldn't get a meeting with the Mouse House.
Ditto if you want to be thought of for the next Wolf of Wall Street job. Write a big fun Scorsese type movie about flashy subject matter and flashier characters that takes place in one of the previous six decades. Show them that's your wheelhouse and if the script is good, you'll get meetings for that kind of stuff.
But if we're going to jump start the spec market, it's going to happen in one of the two ways I listed above. It's up to you whether you want to follow that advice or carve your own parth. Whatever the case, I'm rooting for you. :)