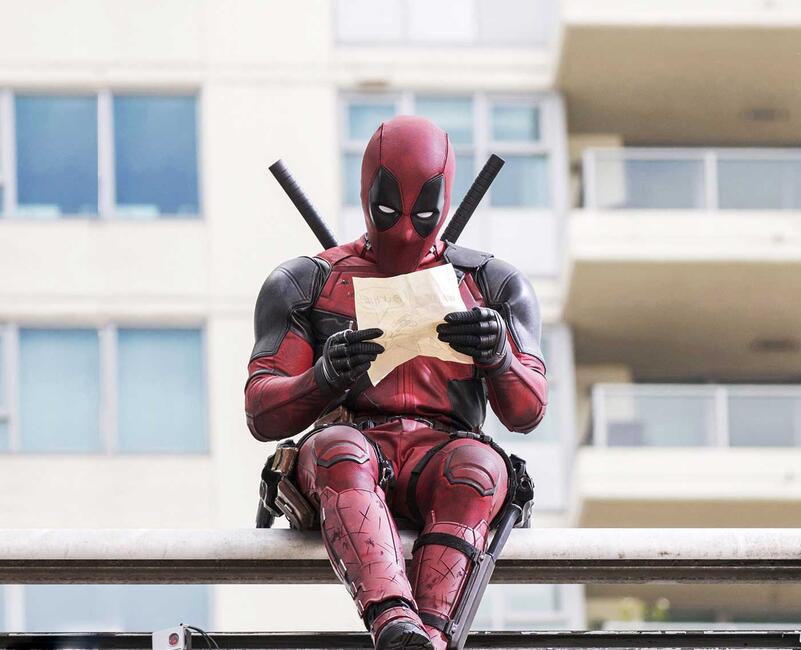 One of the things that separates professional writers from amateurs is character work. Their characters are deeper, more compelling, and overall more memorable. Unfortunately, it's difficult for the amateur writer to understand WHY their characters lack these qualities. All they hear is, "The characters lacked depth," or "The characters weren't three-dimensional." What the hell does that mean? How do I fix it? Even if you asked the person who gave you the note, they probably wouldn't know. Creating rich compelling characters is the hardest thing to do in writing.
Luckily, you're talking to the guy who's read every script on the planet. And if there's one thing I've discovered, it's that when a character goes bad, it's because the writer doesn't understand the basics of character creation. They may have added a flaw, some inner conflict, a vice, and yet they keep getting the note that the characters don't work. The writer points to his script: "But look! The proof is right there! I've added all the things I'm supposed to add. You're wrong!" Sorry, just because you have bread, beef, and thousand island in your fridge doesn't mean you know how to make a Big Mac.
I'm not going to give you ALL the ingredients to creating a great character. There's too much. An extensive backstory. Approaching the character truthfully. Creating the kind of person who says interesting things and talks in an interesting way (which leads to good dialogue). And yes, strong flaws, some inner conflict, and a well-explored vice help as well. All of that takes years to master. But what I can give you is the base from which to start. If you can get that base right, all of the other stuff will come. How do you find this base? You ask a simple question: What's their thing?
A character's "thing" is the component that defines them within the construct of the story. Strip away the bullshit. Get to the core. What is the thing that defines them? Bobby Riggs' "thing" in Battle of the Sexes is that he can't handle being out of the spotlight. He'll do anything to stay in the public eye. Liam Neeson's "thing" in Taken is that he wants to make up for all the lost time with his daughter and is willing to do anything to get back in her life. Tommy Wiseau's "thing" in The Disaster Artist is that he just wants a friend.
If you understand that beyond the bullshit, all that confusing flaw/conflict/vice shit, that a character is just looking for a friend, it becomes so much easier to write the screenplay because the majority of the scenes will involve challenging this premise. An example from The Disaster Artist would be when Tommy comes home after a long day and finds Greg in their apartment with his girlfriend, watching a movie. You can see the jealousy dripping off Tommy's brow, and while he pretends to be okay with everything, there's a sting to his words, a fear of betrayal. This man's thing is that he just wants a friend. Here he is potentially about to lose one to this girl. That's what makes a good movie scene.
If you don't know your character's thing, you can't write a scene like this. I'll give you an example, and it's from my least favorite movie of last year, Beatriz at Dinner. The movie was about a poor masseuse/healer who gets stuck at her rich client's home during an important dinner. The writer tried to get too cute and give the character too much going on. As a result, we had no idea who she was. And the choices that the story made were, predictably, directionless as well. At first Beatriz was a voice for the poor and overlooked. But then they introduced this thing about her loving animals and being upset that animals were being abused (what the fuck???). And then she becomes suicidal, which contradicted everything that had been set up about her. The character was a complete mess and it's because they tried to do too much. They should've asked, "What's her thing?" and stuck with that thing!
This is a huge problem with screenwriting in general is that writers think they have to get too complex. The solution is almost ALWAYS to simplify, not complexify.
To help you further understand this tool, here are 15 characters and their "thing." A couple of points I want you to notice. First, take note of how SIMPLE they are. And second, remember how the majority of the scenes in the movie put that thing to the test. So with Mikey in Swingers, every scene either mentions Mikey's ex or, if it doesn't, deals with it indirectly. Mikey losing at blackjack is only made worse by the fact that he has no one to emotionally support him anymore. Okay, let's take a look…
Peter Parker – Wants to save the world despite the fact that he's not ready.
Mikey (Swingers) – He can't get over his ex-girlfriend.
Jordan Belforte (The Wolf of Wall Street) – Craves excess. Always wants more.
Deadpool – Wants revenge.
Rick Blaine (Casablanca) – Doesn't stick his neck out for nobody.
Luke Skywalker (Star Wars) – He dreams of making a difference and going off to do bigger better things.
Ferris Bueller – Just wants to have fun now, embrace the moment.
Furiosa (Fury Road) – Get these women to safety.
Harry (When Harry Met Sally) – Doesn't believe men and women can be friends.
Officer Hopps (Zootopia) – Prove that anybody can do anything if they put their mind to it.
Mila Kunis (Bad Moms) – Sick of being perfect.
Robert Pattinson (Good time) – Will do anything for his brother.
Anne Hathaway (Colossal) – Can't get her shit together.
Matt Damon (The Martian) – Methodically solve each and every problem one at a time.
Tommy (Dunkirk) – Survive by any means possible.
Carson does feature screenplay consultations, TV Pilot Consultations, and logline consultations. Logline consultations go for $25 a piece or 5 for $75. You get a 1-10 rating, a 200-word evaluation, and a rewrite of the logline. I highly recommend not writing a script unless it gets a 7 or above. All logline consultations come with an 8 hour turnaround. If you're interested in any sort of consultation package, e-mail Carsonreeves1@gmail.com with the subject line: CONSULTATION. Don't start writing a script or sending a script out blind. Let Scriptshadow help you get it in shape first!