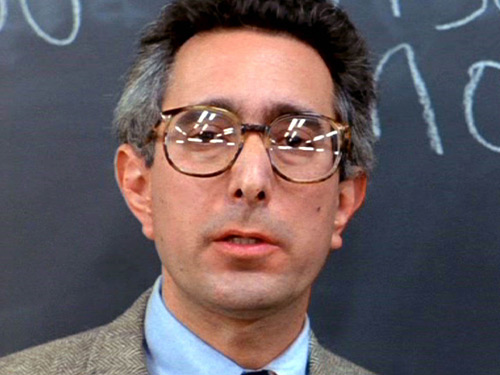 For the next three months, every Thursday, I will be guiding you through writing a feature-length (110 pages) screenplay. Why are we doing this? A few reasons. For new screenwriters, it's a chance to learn how to write a screenplay. For experienced screenwriters, it's an opportunity to learn a different approach to writing a screenplay. And for every screenwriter, it's an opportunity to light a fire under your ass, keep you moving, and have a finished script in your lap in just 90 days.
We have three months to achieve this, which equates to roughly 13 weeks. Each week I'm going to give you a task, which you will need to finish by the following week. I'm going to need, at minimum, two hours of your time a day. However, the more time you can contribute to the cause, the better. More time means more thought, more trial and error, more swings, which means an overall improved product.
One of the biggest pushbacks I expect to encounter in this exercise is writers saying, "Well I don't do it that way. I do it a different way." Tough. This is about trying something new. It's about going outside of your comfort zone so you can grow. I don't expect you to write every script this way from here on out. But I do expect you to discover some new methods you'll be able to use in future scripts. So don't complain. Just do it.
The plan is to write both a first draft and a second draft. Afterwards, the best scripts will be chosen for a tournament. You do not have to participate in the tournament if you don't want to. It's merely there to incentivize you throughout your journey. Those tournament scripts will be put up for critique by the Scriptshadow Faithful, who will vote for the best script each week. The feedback they give you, you can then use for further rewrites to improve your script for the later rounds.
Are we ready? Okay, let's get to it.
First and foremost, you need a concept. We've been trying to come up with those for the last two weeks. Guys, I tried to get through all the loglines you sent me but there were just too many. I'll attempt to rate a few more today but don't hold your breath. If you didn't get any feedback, you'll have to go with your gut and write the idea you like best. And really, let's be honest. You were going to write your favorite idea anyway. :)
If you didn't participate in the last two weeks, you'll need to come up with a concept and logline pronto. Check out last week's post, as well as the comments, and you'll get an idea for which concepts tend to work best. Once you've identified your concept, it's time for the first task. And the first task is one that 50% of screenwriters detest. I DON'T CARE. This is your week 1 assignment.
OUTLINE AND CHARACTER BIOS
For those of you who want to start writing your script, TOUGH. Unless you're a genius, the screenwriter who jumps into his script immediately runs out of gas by page 45. Oh, they won't admit it. They'll keep writing. But deep down they know they're lost. This week's assignment is designed to prevent that from happening.
DAYS 1-3 – THE OUTLINE
There are six main points you want to identify in your outline. But before we get to those, let's go over the basic blueprint of a story. A protagonist is breezing along in their life. Then something happens that jolts the status quo. This thrusts them onto a journey where they try to achieve a goal. They encounter lots of obstacles and uncertainty along the way. Then, in the end, they somehow pull off the impossible and achieve their goal (or fail!).
We're writing 110 pages here. So you'll break your outline down into Act 1 (roughly pages 1-27), Act 2 (roughly pages 28-85), and Act 3 (roughly pages 86-110). Your scenes will average between 2 and 3 pages long. That does not mean every scene will be 2 or 3 pages. It means this is the AVERAGE. Some scenes may be 7 pages. Others may be half a page. In the end, you'll be writing between 45-60 scenes.
The more scenes you can fill in for your outline, the better. But the only ones that are required for next week are these six. If you can figure out more, great. But these are the essentials.
The Inciting Incident (somewhere between pages 5-12) – The Inciting Incident is a fancy way of saying the "problem" that enters your main character's life. For Raiders, that's when the government comes to Indiana Jones and says they've got a PROBLEM. Hitler's looking for the Ark of the Convenant. You, Indiana, need to find it first. Or, more recently, in The Revenant, it's when Leo is mauled by a bear. Everything is irrevocably changed in his life after that incident.
The First Act Turn (page 25-27) – The first act turn is when your main character will start off on his journey to try and obtain whatever it is he's trying to obtain. So what happens between the inciting incident and the first act turn? Typically, a character will resist change, resist leaving the comfort of his life. But most of the time it's just logistics. We'll set up what needs to happen, how they plan to do it, how impossible the task will be, etc. It all depends on the story.
The Mid-Point Twist (page 50-55) – If your story moves along predictably for too long, the reader will get bored. The Mid-Point Twist is designed to prevent that from happening. It changes the rules of the game. And there's a bit of creativity to it. It could be an unexpected death. It could be a major betrayal. It could be a twist (Luke and Han get to Alderran, but the planet they're going to has disappeared!). The point of the Mid-Point Twist is throw your story's planet off its axis.
The End of the Second Act (page 85-90) – This will be your main character's lowest point. They likely just tried to defeat the villain or the problem and failed miserably. Along with this, everything else in your character's life should be failing. Relationships. Their job. Their family. It's all falling apart. Your hero will be AT HIS LOWEST POINT. Hey. HEY! Stop crying, dude. It's just a movie. He's going to get back up and kick ass in the third act. But right now, it looks like he's fucked.
The Early Second Act Twist (page 45) – We're going backwards here only because I wanted to get the important plot points down first. Once you have those, figure out page 45. Basically, page 45 will be 15-20 pages into your second act, typically where most writers start running out of ideas. You need to add some sort of unexpected moment here. Something that lights a fire under your plot. It's not going to be as big as the Mid-Point Twist. But you can't have 30 straight pages of the same pacing. You have to mix it up. The Early Second Act Twist in The Force Awakens occurs when Rey and Finn get captured by Han Solo. Notice how Han's entrance into the story takes everything in a different direction.
The Late Second Act Twist (page 70) – This is the same idea as all the other "twists" we've been talking about. If you mosey along for too long without anything new or different happening, the reader gets bored. You need to be ahead of the reader, always coming up with plot points that they didn't expect. I've seen writers use The Late Second Act Twist to kill off a character. In Frozen, it's the moment where Hans reveals to Anna that his entire courting of her was a sham designed to take over her kingdom.
Once you have these six key moments in the script mapped out, you're in great shape. Why? Because now you always know where you're going. You always know where you're sending your characters, which will give your script PURPOSE, something people who write randomly and without an outline rarely have. And don't worry. These moments are not set in stone. As you write the script, you'll have new ideas, and these key points may change. That's fine. But by having something in place initially, you'll be able to write a lot faster.
It should also be noted that not every story will follow this path. Not every script's structure is based off of Raiders of The Lost Ark. I get that. Still, you want to think of these moments in a script as CHECKPOINTS. Whether you're writing the next Star Wars or the next Magnolia, every 15-20 pages, something needs to happen to stir the pot. So if you're going to take on something unique, no need to fret. Give yourself those 6 checkpoints so that your script is moving towards something.
DAYS 4-7 – CHARACTER BIOS
I know. You HATE CHARACTER BIOS. Look at it this way. Remember when your parents told you to eat your vegetables but you never understand why when Captain Crunch and pop tarts tasted so much better? Then when you hit adulthood and you were 40 pounds overweight, you looked back and thought, "Hmm, mom and dad may have been right about that one." Well, the same thing's going on here. Character bios may not be fun. But you'll thank me for them later.
What you're going to do is write a character bio every day for your four biggest characters. One of those characters will likely be your villain. Here are the things I want you to include in each bio. Try to get between 1500-2500 words for each character.
1) Their flaw – Figure out what's holding your character back at this moment in their life, the thing that's keeping them from reaching their full potential as a human being. Stick with popular relatable themes. Selfishness, egotistical, stubbornness, fear of putting themselves out there, doesn't believe in themselves. You may not explore this flaw in the movie. But it's good to know, as it will be the main thing that defines your character.
2) Where they were born – A lawyer from the projects in Chicago is going to talk and act differently than a lawyer from the upper crust of a rich East Coast suburb.
3) What their family life was/is like – Our relationships with our siblings, but in particular, our mother and father, influences our personality and approach to life more than anything else. Know your character's relationship with each and every family member.
4) Their school history – Were they a nerd? The popular kid? A drug dealer? An athlete. Our school experience, particularly high school, affects who we are and how we act for the rest of our lives. So the more you know about this period in your character's life, the better.
5) Their work history – Work is 50% of our lives (for many of us, a lot more). It has a big effect on who we are. So you want to establish what your character used to do before they got their current job, and also the events that led to them getting their current job.
6) Highlights of their life – This is basically everything else, the character's highlight reel, if it were. When they lost their virginity, any devastting breakups, their highest points, their lowest points. Just let loose here and use this section to discover what your character's life has been like.
And that's it! You've completed your weekly task. If you finish ahead of time, go back to your outline and fill in the areas between the major plot points. The more scenes you can outline ahead of time, and the more detail you can add to those scenes, the easier it will be to write the script when that time comes. Okay, all of this starts RIGHT NOW. So what are you waiting for???