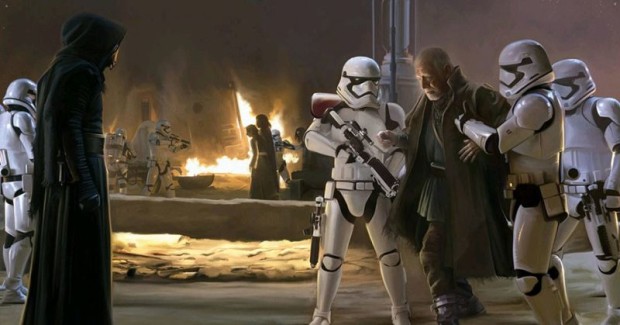 Week 12!
Week 3 of the rewrite!
If you're new to the Scriptshadow Script Challenge, here are all the previous posts…
WEEK 0
WEEK 1
WEEK 2
WEEK 3
WEEK 4
WEEK 5
WEEK 6
WEEK 7
WEEK 8
WEEK 9
WEEK 10
WEEK 11
You should be halfway through your rewrite at this point. But if you aren't, don't get down on yourself. Yes, the Scriptshadow Write A Script Tournament is coming up soon, but next week I'll announce that you may have more time than you think to get your script ready. So stay strong and KEEP WRITING EVERY DAY.
One of the most common e-mails I've been getting is, "What is the outline for a screenplay supposed to look like?" I thought I'd get into that today because every time you rewrite a script (and you may rewrite a single script up to 30 times), you should start with an outline. An outline allows you to see your script in macro form and therefore have a better sense of how a scene or a moment fits within the grander state of things.
Now everyone outlines differently. Some people like to be extremely specific, some more general. I find that on a first draft, your outline will be big and lumbering with lots of detail. Then, as each draft goes on and less of your script needs to be rewritten, the outlines will become smaller and more manageable.
I know some people like to write an outline then NOT LOOK AT IT AT ALL during their rewrite. Their belief is that if they can't remember what they wrote, it's probably not important enough to be in the script. Of course, they still have the outline to draw upon if they get really stuck.
Before I get into what you'll specifically write in an outline, here's the framework for what an entire outline should look like. Note that the number of scenes is just a guideline. Fast-paced scripts will tend to have short and therefore more scenes. Slower period-piece type scripts will likely have longer and therefore fewer scenes. This will break down to between 12 and 15 scenes for each section, which means your script will have between 50-60 scenes. And yes, it's okay to go a little lower than 50 and a little higher than 60. It all depends on what type of script you're writing.
ACT 1
SCENES 1-12
ACT 2 (PART 1)
SCENES 13-28
MIDPOINT
ACT 2 (PART 2)
SCENES 29-46
ACT 3
SCENES 47-55
THE END
Unfortunately, I can't do an entire outline from start to finish. So I'll do a small section and you can use that as a guideline for the entire outline. Since HTML doesn't allow you to outline without having a degree in nuclear fission, I'll have to take a screenshot and post it as an image. Here's a fictional outline for The Force Awakens. Sorry if it's a little small.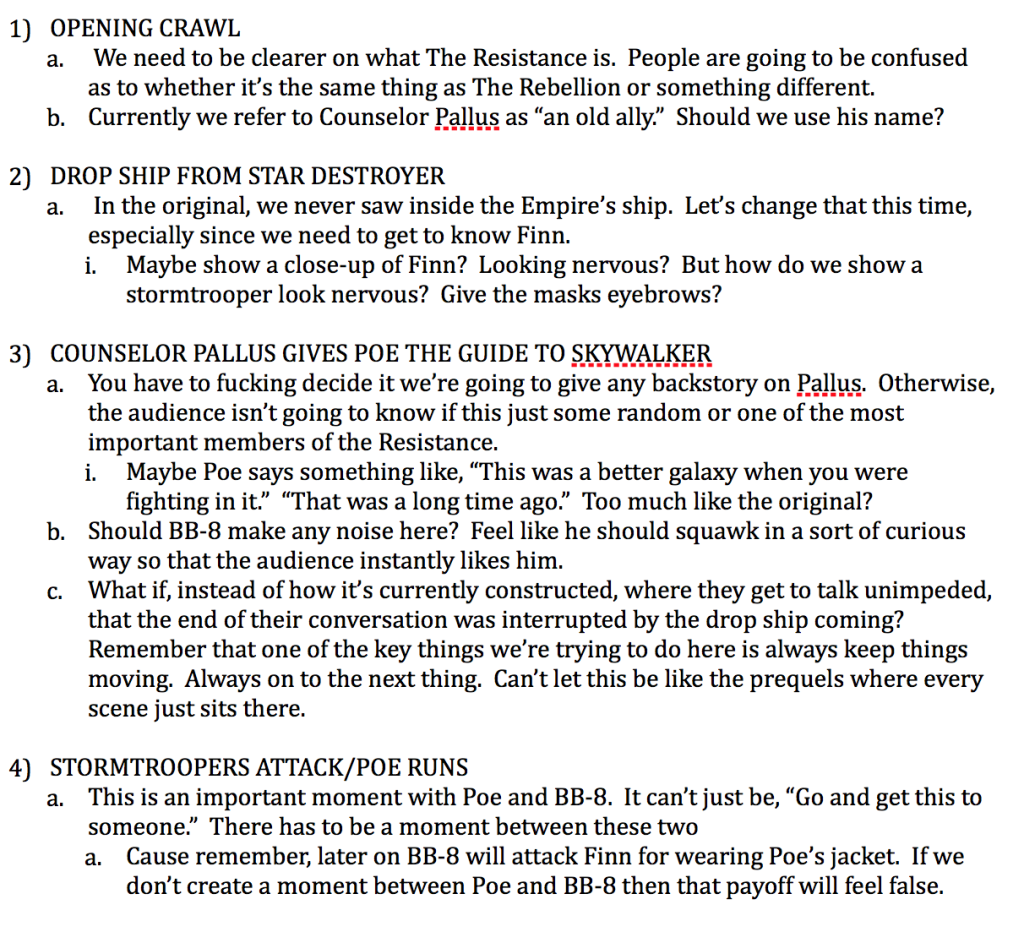 Hope this helps. Next week I'll announce the official time table for tournament submissions. Get to writing!
Rewrite Goal (Week 12): Three-quarter point of the script (around page 75-85)!