Scriptshadow 250 Contest Deadline – 81 days left!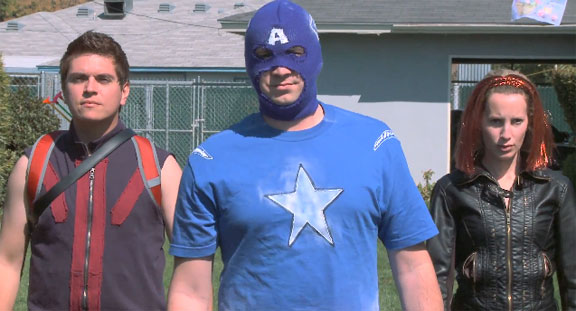 It's a strange Monday in the movie business as we're looking at one of the PRIME weekend slots of the calendar year, the second weekend in May, having no big flashy releases. This is usually where you'll see a 250 million dollar titan shake its fists and wiggle its belly as it prepares to gobble up your hard-earned dollars, yet there was nary a big-budget flick to be found as every studio was terrified of Captain Iron Man Hulk's second weekend.
Those same suits are kicking themselves now as the king of all franchises isn't doing nearly as well as Mickey would've hoped. This could've been a prime opportunity to not just take over a vacant weekend, but steal some paper from the biggest studio in town. While Avengers touts a lot of big numbers in its press releases, the reality is, the film's box office is down 30 million from the last entry's second weekend. In a world where franchise sequels regularly make more than their opening counterparts, the most underrated box office nose dive of the decade is leaving some to wonder the impossible: Are super hero movies in trouble?
That sounds absurd, and let's keep in mind that Avengers 2 is making more globally than the last film did (due to ever-expanding markets, but still), but I've gotten some strange e-mails this past week stating that Avengers 2's lackluster domestic performance is the beginning of the end for the oversaturated super hero market. The film had EVERYTHING – literally EVERYTHING – that a moviegoer could want. And yet 45 million dollars worth of people (counting the smaller box office take in the film's first weekend) have disappeared from the theaters.
From what I'm hearing, the reason for this is superhero-itis. Avengers is the culmination of every super hero movie that came before it. It is the biggest most expensive piece of digital celluloid money can buy. Yet its trailer doesn't show anybody anything they haven't seen before. In fact, it looks an awfully lot like the first film. No thanks, says today's youth, I'd rather spend that money on a video game.
While I'm not ready to announce the death of the superhero film just yet, I do think studios will have to reevaluate the genre. It doesn't matter how much people love superheroes. If every superhero movie is just a slight variation of the last one, Avengers is the beginning of the end. But if they find new exciting ways into the genre, it'll have legs. That's why I'm curious to see how the exceptionally unique Ant-Man does. And an even bigger crisis will occur when Marvel has to reboot all its superheroes after the end of Avengers 3 and 4. Will audiences get on board for all new films that aren't new at all? Ask Sony and Spider-Man about that.
That's not the only story this weekend as Warner Brothers put forth the first film in another hot trend, the female-led big-budget comedy. Hot Pursuit sees Hollywood capitalizing on the female comic craze, but if the film is any indicator of what's to come, this pursuit could end up behind bars. Pursuit barely made 13 million this weekend. I thought the film looked fun and I like both Reese Witherspoon and Sofia Vergara, but the average ticket buyer doesn't agree with me. Granted, neither of the two are major comedy stars, which had something to do with the less-than-stellar b.o., but the film scored terrible reviews as well (7% on Rotten Tomatoes!) and bad word of mouth can kill any comedy that doesn't star Will Ferrell.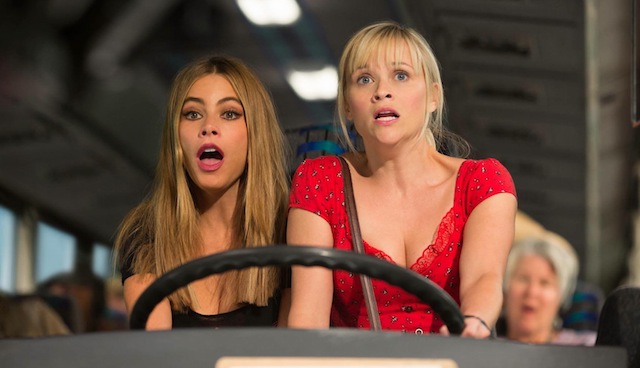 We'll have to see if this is a blip on the radar or a real issue when the next female-dominated comedy comes out later this summer, the Paul Feig – Melissa McCarthy collaboration, "Spy." I'm not going to lie. The movie looks horrible. Massively over-produced and maybe one level up from Paul Blart. Watching the trailers has given me flashbacks to Big Momma's House. But McCarthy is lovable and on the comedy circuit, lovable actors/actresses are often more important than the quality of the film (see McCarthy's last offering, the absolutely awful Tammy, which still managed to make 85 million dollars).
Again, the studios are all in on this thing. We have an all-female Ghostbusters film coming. A female version of 21 Jump Street. The Judd Apatow-Amy Schumer collaboration, Trainwreck, and whatever else McCarthy attaches herself too. So people are going to be looking closely at how "Spy" does. If it does badly, expect everyone to freak out and reevaluate the comedy genre, a genre that's already in trouble due to comedies not fitting into the studios' new global game plan.
Speaking of female-led movies, I checked out the black comedy, Welcome to Me, this weekend, starring Kristin Wiig. For those who don't know this, Kristin Wiig is in my top 5 female celebrity crushes. I know that won't make sense for some but there's something just… I don't know, sexy about her. There's an honesty and rawness there, so I really wanted to like this film. Unfortunately it just… it didn't work.
Black comedies are a strange beast. They're the genre most likely to get a new writer noticed, and that's because they're the easiest genre to demonstrate a unique voice in. But when you try and turn them into films, the results are less-than-stellar. From The Beaver to Better Living Through Chemistry to Take This Waltz (yeah it was reviewed well but nobody watched that movie), the track record is rarely positive and that's because the tone required to get these movies right is razor thin. Make it a little too goofy or a little too serious and the whole thing crumbles apart like a stale cupcake, which is why producers hate these scripts unless a proven director (like Spike Jonez) is attached.
Welcome to Me follows Kristin Wiig, who plays a mentally unstable loner who wins the lottery and uses the money to fund her own talk show, which is all about… herself. Comedies about mental illness are particularly tricky to navigate with how sensitive to mental illness the public is these days. With fewer people laughing about the subject matter, it eliminates any opportunity for Welcome To Me to have fun with its premise. And if you can't have fun with a premise about a woman who buys her way into a talk show about herself, then is there any reason to even write the movie anymore? Comedy is hard enough as it is. If you're dancing around your premise to placate the P.C. police the whole time, you probably want to move onto a premise less restrictive. After watching this, I'm not sure I'd ever get excited over a mental illness comedy. The genre simply has too many landmines that come with it.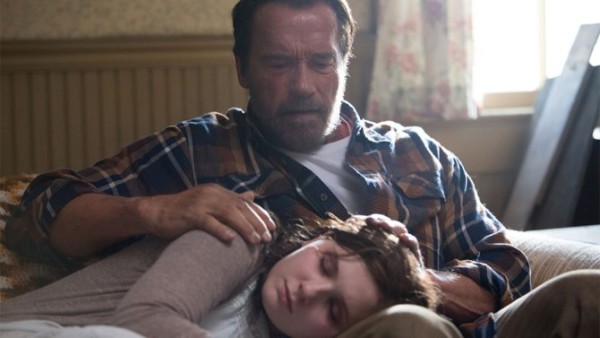 Speaking of illness, the last big release of the weekend was the zombie flick, Maggie. For those who've been reading the site for awhile, you'll remember that Maggie was a huge spec script sale from four years back. The project took all four of those years to finally get to the big (and small) screen, coming together when Arnold Schwarzenegger agreed to play the father in the film.
I still think Maggie is a great example of finding a way to sneak a drama through the system. Too many writers try writing straight-forward dramas where some 28 year old good-lucking white guy is trying to make ends meet after his middle class parents cut him off. Boo-hoo. Writer John Scott wrapped his drama inside a marketable genre (zombies), and redefined the genre in the process – creating new rules for the zombie's incubation period (it takes months, not minutes). If you're a dramatic writer, this is how you get your script noticed. Hide your heartfelt storyline inside a genre that sells.
Unfortunately, when you redefine a genre, you risk alienating fans of that genre, and unlike the zombies themselves, that was always the fear with Maggie. Would people come see a zombie film where zombies weren't chasing the protagonists? Even the ultra-somber Walking Dead has the occasional blood-curdling zombie attack.
It's a classic screenplay conundrum. The very thing that makes your idea unique is the thing that handicaps it. But that's the movie game. You have to gamble a little in order to have a shot at breaking through. Unless you want to compete with the other 5 million people who are all writing the same thing, that is.
"Maggie" endured the purist movie test there is in my household. I only had time for one movie and I needed to make a choice. It came down to it or Welcome to Me. In the end, Maggie looked too depressing. And after a long week, I wanted to enjoy myself. So I went with "Welcome." That movie ended up depressing me in a different way, but there was no going back. I'd made my choice.
That's something you want to be thinking about as a writer. You're creating a product. And someone, somewhere, is going to be sitting in their house watching a trailer for that product, trying to decide if they should pay for it. Are you giving them a product that they'll be excited about? As complicated as people like to make screenwriting and filmmaking, that's what it comes down to. If you can be honest with yourself and come up with something that you genuinely believe people will say "Yes" to when asked that question, then you probably have yourself a screenplay. So go write it!