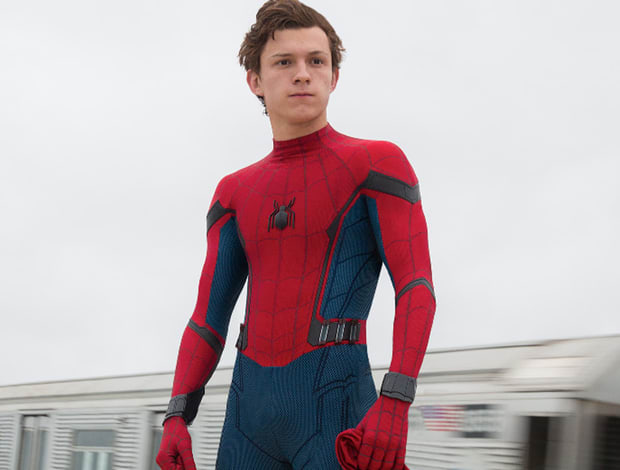 "I'm sorry. My box office percentage drop was how much??"
We live in a Narrative Society. We need NARRATIVES to help us understand the world. If something doesn't fit into a narrative, it's so confusing to us that we discard it – throw it in the trash bin so we don't have to consider what it means. How dare the world be messy. It must be clear! It must be clean!
This weekend's box office is the perfect example of a confused narrative. Last week we had the Hollywood darling, Spider-Man: Homecoming, winning the weekend in triumphant fashion. The film also received a stellar endorsement from critics, with a 92% Rotten Tomato score. That typically means good word-of-mouth and strong box-office holds.
But Spider-Man dipped a full 61% from last weekend to this, which is closer to a Transformers film than a well-received comic-book movie. For example, Wonder Woman only dipped 43%!
Now, normally when this happens, it's because some behemoth of a movie came along and stole away all of the film's box office. But that wasn't the case. The weekend's big new entry, War of the Planet of the Apes, only took in 56 million bucks.
What's funny about that is that it ALSO doesn't fit into a narrative. As much as everyone wants to say what a triumph this is, the reality is that the last Apes film brought in 72 million dollars its opening weekend. So this is a huge dip.
This leaves us with a very confused weekend where nobody knows how to summarize it. "Um, Apes beat Spider-Man! Even though it… um… did a lot worse than the previous Apes." What's the angle here? No idea. Sometimes box office results don't fit into a narrative and that's fine.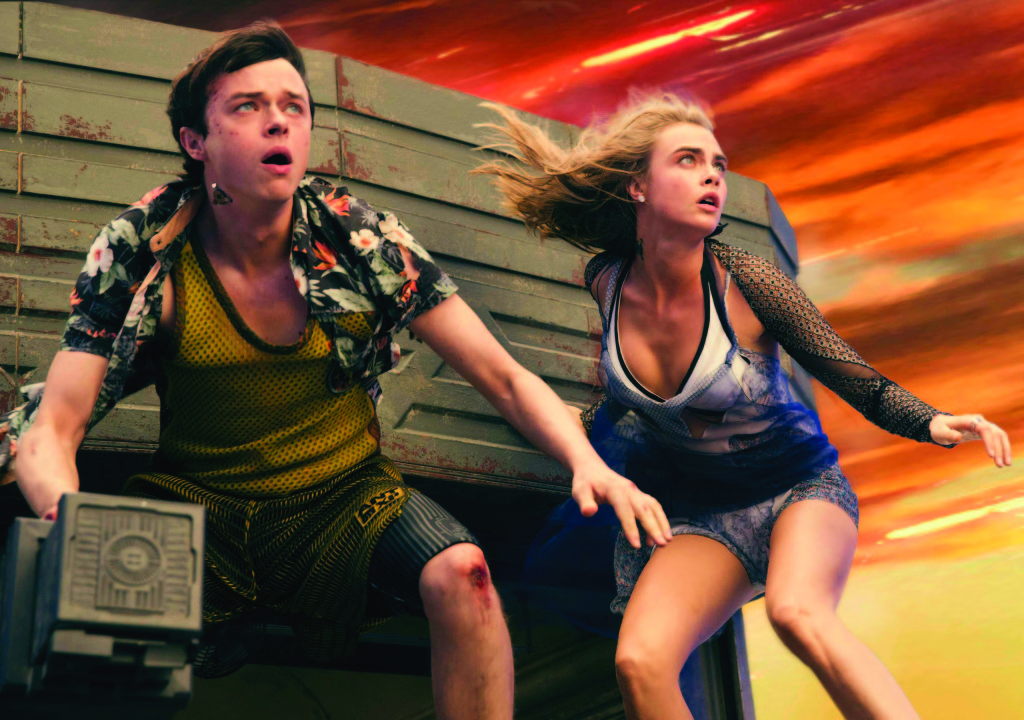 Meanwhile, I am SO PUMPED for Valerian. Both from a creative and business point of view, this movie is fascinating. It's the biggest independent production ever, so it didn't need to adhere to any studio notes. For that reason, it should feel unlike any big movie Hollywood has released.
However, I was also talking to someone who once worked with Luc Besson and they said that Besson is used to getting no notes on his scripts. He writes them and whatever he comes up with, that's the movie. While that works with Taken-like movies, this is a big sprawling epic adventure where the screenplay will be key. And, from what I'm hearing, that screenplay is kind of a mess. Just goes to show how important feedback is! With that said, I can't wait to see the film. Good, bad, or ugly, it's going to be a unique experience.
And if it wasn't cool enough that we get something from one visionary director next weekend, we've also got A NEW CHRISTOPHER NOLAN FLICK to watch! I mean, does it get any better? Luc Besson and Christopher Nolan in the same weekend. This may be the first double-feature I've done in over a decade. I'm probably going to review the movies back to back next Monday and Tuesday. I can't wait.
Meanwhile, another big movie news story is that Disney just held their annual D23 convention or whatever it is. And something… really horrifying came out of it. I'm talking about this Wrinkle in Time trailer. Uhhhhh, what is going on here? This looks like the worst movie ever. I have to admit that I don't know much about the source material. I suppose if it's meant for kids between the ages of 4-6, it's fine. But if this is made for anyone older than 7, it's in a lot of trouble. Wow. Oprah. I mean. No.
And what's up with Star Wars! They showed another one of those pseudo-behind-the-scenes movie trailers of The Last Jedi. I'm having a hard time getting up for this one, guys. There were a couple of cool aliens in there. But I was already swindled when the Rogue One behind-the-scenes trailer promised Snow Monkey as a featured character only for him to get 10 seconds in the final film. I wanted more Snow Monkey!
They're going to need a marketing angle here to get people excited. This movie is feeling very bland. Maybe get in touch with Connor McGregor. He knows how to sell an event. With that said, at least the director didn't get fired from this one. That's got to be an endorsement, right?