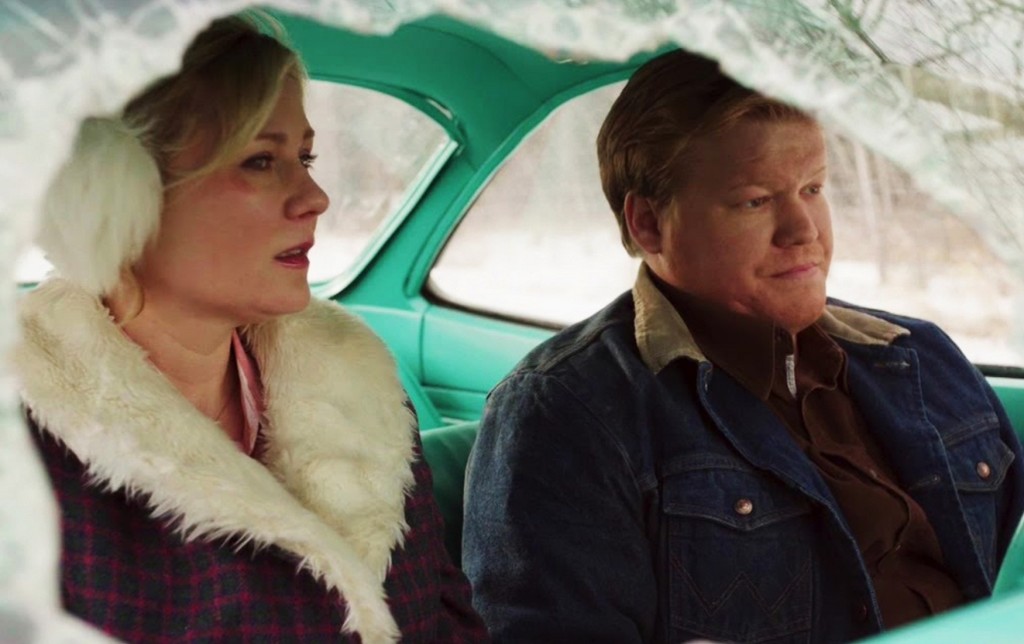 I'm out of commission today, guys, but I've been wanting to ask this question for awhile. What's the best written show on television?? It seems to me that since Breaking Bad ended, there's been a lowering of quality in the TV offerings. I've tried to get into a lot of shows, and while I've liked a few, there's been nothing that's exhibited that same addictive quality Walter White and Jesse Pinkman brought to the table every week.
So, in your opinion, what's the best-written show out there? Emphasis on "WRITTEN." This is a screenwriting site, so while there are shows with awesome production value, I'm more concerned with what ropes you in on the storytelling end. I admit this post is selfish. I'm looking for a show to commit to. So here are ten options. I'm not doing comedy since you can't really compare comedy to drama. Maybe we'll do comedy another time. Feel free to write a show in, though I think I've covered all the best ones here…
1) Mr. Robot – I like Mr. Robot a lot. The only reason why I haven't ravenously kept up with it is because it can be a little intense and heady at times. It's the show that makes you think more than any other show out there, and sometimes when we watch television, we like to cycle down. Still, this is a strong contender for the top spot.
2) Stranger Things – I initially wrote this off as two writers who'd jumped on the Nostalgia Express, with zero stops at originality. But the show has grown on me, particularly the stellar score. Of course, the score has nothing to do with the writing. This one is a tough call. It's hard to nail down.
3) The Night Of – This is currently the most hyped TV show on television, and I'm not surprised why. It's got Steven Zallian and Richard Price behind it, two of the top 15 screenwriters in the world. I remember reviewing this though and feeling it was pretty ordinary. The setup felt familiar. I've seen "wake up with dead woman" movies and shows before. Watching the pilot didn't do much to change that. But maybe the show gets better in the later episodes?
4) Game of Thrones – I've tried so hard to keep up with Thrones. I've blocked out times to binge watch so I can catch up to the current season (I'm still at the beginning of 5). But the writing's weaknesses keep bleeding through. Too many scenes with people sitting around talking. Keeping the audience's attention by killing off characters as a substitution for solid dramatic storytelling. Hey, I understand how hard it is to keep a show fresh past its third season. But Thrones might want to switch its focus from kings to emperors, since this one doesn't seem to have any clothes on.
5) The Walking Dead – Speaking of trying to keep a show fresh. Holy Moses. The Walking Dead doesn't have any idea what it wants to do and is continuously repeating previous seasons' story beats. I gave up a couple of seasons ago when they became part of yet another "perfect" community (repeat of season 3). And, again, when your main source of entertainment is killing off characters, you've lost your show.
6) The Americans – Everyone keeps telling me this is the best show on television. I have tried to watch the first episode no fewer than four times now. I have yet to get through the entire thing. The shoddy production value didn't help. The Cold War stuff isn't interesting to me (never liked Cold War stories – I think that time in history is extremely boring). If someone could try and explain to me why I should watch this show, they better be offering me a lifetime supply of In and Out double-doubles along with it. Cause I don't think there's any other way to get me to give this another chance.
7) Better Call Saul – One of the most understated shows on television. Every episode keeps me just entertained enough to keep watching. But it's not lost on me how little story they put into each season. I think the main reason I keep watching is because once "Saul" finally emerges, I believe the show will become more like Breaking Bad.
8) Homeland – Like a lot of people, when Homeland won the Emmy for best drama, I binge-watched the first season and loved it. But five episodes into season 2 and I felt like I'd figured the show out. Once you're ahead of the writers, your show is done.
9) Fargo – The only reason I hesitate to put this up is because it's an anthology. So we don't get to continue with those amazing characters from last season. But Fargo Season 2 came out of nowhere to be some of the best writing I've seen on TV in years. Wow was this a surprise.
10) Ray Donovan – I LOVE the character of Ray Donovan. I think he's great and a big reason I watched the first 7 episodes of this show. But like Homeland, I started to feel like I'd figured the show out. There was no mystery or uncertainty anymore. Maybe I jumped the gun, though. I've been feeling like I should jump back in to Ray.
Honorable Mentions: The Flash, American Horror Story, Billions, Suits, Orange is the new Black, House of Cards, Outlander
So guys, what's the best-written show out there???