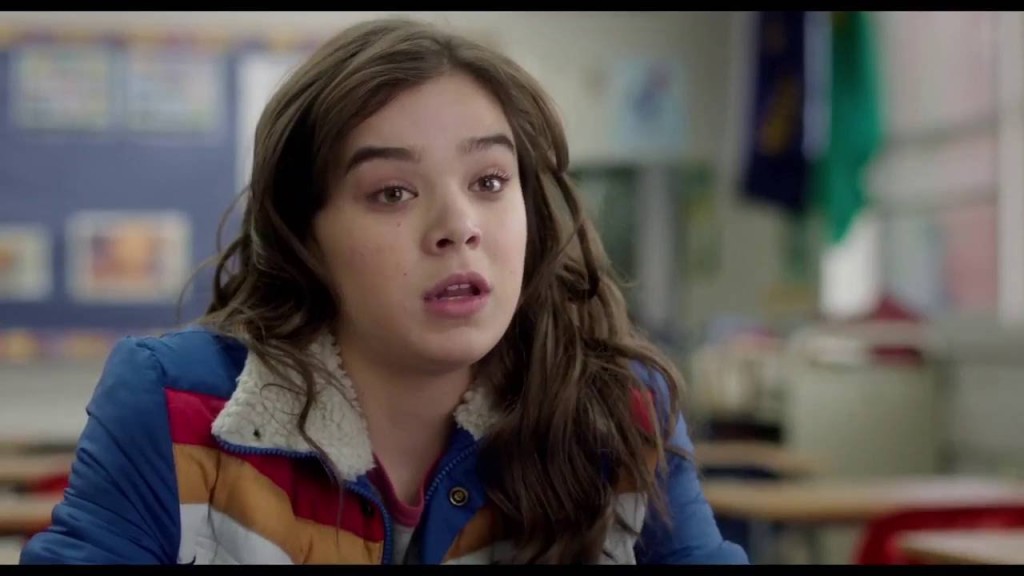 I'm currently working with a writer on an understated psychological thriller. One of the issues in the script is that the dialogue is flat. Characters speak to move the plot along, offer information, reveal backstory, and occasionally tell us how they're feeling. While this keeps the story moving, there's a lifeless quality to the interactions that leaves too many scenes feeling empty.
I've poured over the script a number of times trying to figure out ways to spice up the dialogue before having an epiphany: Great dialogue cannot happen on its own. It requires great characters. Need proof? I want you to think of all the great dialogue you've heard in your life. Has there ever been an instance where a bland or uninspired character spouts great dialogue? Never, right?
This made me realize that the problem ran deeper than the interactions themselves. If the dialogue was going to get better, the characters would need to get better as well. But this brought up a secondary problem. Our psychological thriller was understated. Like the movie, "Room," it wasn't built for flash. Can you still write good dialogue within that environment? Or can good dialogue only exist inside flashier films?
DIALOGUE WORTHY CHARACTERS
A quick look through some of my favorite understated films confirmed my belief that good dialogue can exist anywhere. What I found is that, in all good understated films, the writer adds at least one "dialogue-worthy" character. "Dialogue-worthy" characters are characters who were born to spout dialogue. They're the chatter-boxes, the brash, the "full of themselves," the kooky, the flashy, the self-destructive, the bipolar, the hustlers, the preachy, the jokesters, the opinionated. Any personality type that lends itself to a lot of talking, or an interesting way of talking, is dialogue-worthy.
So if you look at the understated Hell or High Water, that movie has the crazy brother. He's responsible for all the fun dialogue. If you look at the understated Room, you have the son. He's the imaginative one who makes all the interesting observations. If you look at the understated Ex Machina, you have Nathan, the pompous opinionated CEO whose every word seems to be calculated to get a reaction.
So you can't give yourself the excuse of, "Well, my movie is understated so I can't have any flashy dialogue." Not true. You can always fit a dialogue-worthy character into your setting. And that's good news. Because while multiple dialogue-worthy characters are ideal (Rocky has five of them), all you need is one to make it work. That character's dialogue will work as a line to fish good dialogue out of everyone else.
However, if you have no dialogue-worthy characters, if you have no one to introduce the spicy charged words that bring a scene to life, it's like trying to make a fire without flint. You can fuck around with it as long as you want, rewrite the scene a million times over searching for that spark, but it won't come because none of the characters were built to burn.
DIALOGUE WORTHY SCENES
Moving on, there's another key component to good dialogue: DIALOGUE-WORTHY SCENES. A dialogue-worthy scene is a scene built to milk great dialogue out of the characters. The essential ingredient to these scenes is… say it with me now… CONFLICT.
There are two main types of dialogue-worthy conflict. There's on-the-surface conflict and underneath-the-surface conflict. I'll give you an example of both using a movie I just saw, The Edge of Seventeen, about a teenage girl who's struggling to find friends and acceptance in high school.
In one scenario, Nadine's best friend chooses to date her brother over being friends with her. Whenever Nadine confronts this friend, the conflict plays out on the surface, of the "I can't believe you'd do that" variety.
Nadine also lost her father five years ago and her mom refuses to talk about it. So while she and her mom get into a bunch of disagreements about school and life, the real conflict is playing out under the surface, with Nadine upset that her mom never talks about her dad anymore.
So, to be clear, if you do not have both of these things working for you in a scene, it will be very hard to write good dialogue. You can try. But it will always feel like you're forcing it. The characters won't sound like themselves because they're not acting like themselves. They're desperately trying to sound like people who say interesting things because the person writing them wants to write "good dialogue."
FLASHY DIALOGUE
Now that we've got that down, let's talk about the final step. The words themselves. How to be Sorkin. How to be Tarantino, Hughes, Allen, Mamet. This, my friends, is where the rubber meets the road. Crisp flashy dialogue that pops off the page is the single most talent-dependent skill there is in screenwriting. Some writers just have a better feel for how people speak than others. Some writers are funnier than others, more clever than others, have a bigger vocabulary than others. These writers have an advantage over the rest of us. But fear not. I've just given you two HUGE tips in writing great dialogue that 99% of writers out there are clueless to. So you have the foundation to your dream home. Now let's talk about furnishing it.
The first rule of writing flashier in-scene dialogue is to stop accepting average. If you accept average words, average phrases, answers, sentences, etc, you will never write exciting dialogue. It's your job, as a writer, to dress things up a bit. To think beyond the obvious. Sure, anything a character says must remain in character. A by-the-book nun isn't going to dish out lines like, "Shit motherfucker. And here I thought you were turnt." But as we've discussed, you should've designed as many of your characters as possible ahead of time to deliver interesting dialogue.
Let's try this out. Say your hero, BOB, a barista, is serving a girl he sees come in every day that he likes, JANE. Here's their exchange…
BOB: Hey, how are you today?
JANE: I'm feeling okay. How bout you?
BOB: Just trying to make it to my next 10 minute break.
JANE: When is that?
BOB: In 30 minutes.
JANE: Well, good luck.
BOB: Thanks.
How boring is that fucking dialogue? Ugh. I want to throw up just looking at it. Let's make a few changes here based on what we've learned. For starters, we're going to make Bob dialogue-worthy. He's a chatterbox. Doesn't know when to shut up. Also, to add the necessary conflict, Jane doesn't like Bob. She thinks he's weird. On top of this, we're not going to settle for average dialogue. Let's see what that does to our scene.
BOB: Hey, how's it going, you look nice today, wow, new phone? I love new phones. I got a new phone last year. I should probably get another one. The screen just cracked on mine and I can barely see anything on it. First world problems, amirite?
JANE: (stares at Bob, weirded out) Uh, can I get a coffee?
BOB: I sure hope so, (leans in and whispers, conspiring tone) Seeing as we're in a coffee shop. By the way, just got a new roast in. Ethiopian. Supposed to be amazing. I haven't tried it yet but Jerry says it's killer.
JANE: I don't know "Jerry." Can I just get my coffee? Black.
BOB: Ooh, old school. I like that. (holds up hand for a high-five. she ignores it) I've been telling Jerry for months that we need to get rid of all these frappes and lappes. Keep it pure. Like the Ethiopians.
JANE: Right. So… can I pay now?
You may not be totally onboard with my weird sense of humor but I think we can all agree that the second iteration of this dialogue is a lot better than the first. And all I did was a) add a dialogue-worthy character, b) add a dialogue-worthy scene, and c) I didn't settle for average. Following those three rules alone is going to lead to MUCH better dialogue overall.
The final final thing I want to talk about is distinction – creating the specific manner in which a character speaks. This specificity is what's going to set him or her apart from every other person on the planet. Have you ever met somebody in real life and thought, "That guy's a character." That's what we're going for. We're trying to create CHARACTERS. And that means doing a little prep work. Below are the six main variables that will bring out the best dialogue that character is capable of expounding.
Region – What region is your character from? If they're from the South, they might speak in a slow friendly drawl. If they're from New York, they might speak fast and loud. If they're from a farm in flyover country, they might speak softly. Of course, you can flip all these on their head (a Southern man who speaks fast and loud) but use region as a starting point.
Socio-Economic Background – Someone who's grown up in a rich suburb and had the highest form of education imaginable will speak differently from someone who grew up on the streets.
Slang – Slang is one of the key attributes to creating good dialogue. Whether it's Rocky with his "Yose," Vince Vaungh in Swingers with his "beautiful babys" or a teenage girl referring to everything in hashtags and acronyms. Slang can be your best dialogue friend.
Vocabulary – This is a subset of socio-economic background, but it's important to know if your character has a huge vocabulary or a tiny one. A lot of the best dialogue comes from an extensive vocabulary or a colorful vocabulary. So vocabulary-rich characters are good. Also, know that you can go against type. Will Hunting was a street kid who had a bigger vocabulary than half the Harvard students he interacted with.
Speech pattern – Does a character speak a million miles a minute or does he take his time?
Speech frequency – Does a character carefully pick and choose when he speaks or does he burst into the conversation all the time?
Disposition – Is your character arrogant, like Steve Jobs? Is he bumbling, like Jack Sparrow? Is he cocky, like Han Solo? Charming, like Rocky? Philosophical, like Obi-Wan Kenobi? Is he cruel, like Scrooge? Is he idealistic, like Jerry Maguire? Disposition will have a big influence on what your character says and how he says it.
And there you have it. You want your dialogue-worthy character. You want your dialogue-worthy scene. You want to push yourself to write dialogue that's more exciting than the basic words people usually say. And, finally, you want to use specific minutia to elevate the individual words, phrases, and sentences into something flashy.
I hope you enjoyed today's article because this weekend, you'll be writing short scripts that focus on dialogue. More on that tomorrow. See you then!