We are nearly a third of the way through the year (how did that happen? Just yesterday it was New Years!). While we can't make any definitive judgments about the 2014 box office (and how it affects us screenwriters) yet, that's not going to stop me from doing so. I do these write-ups mainly because writers don't realize how hard it is to a) get a spec purchased, and b) get a spec made into a movie. They think anything they write has a shot at being made into a movie.  And I hate to say it, but that's not the case.
Hollywood is more narrow-minded in what it lets through, and it's important for you to know which types of movies those are. Also pay attention to the worldwide grosses, as more and more projects are being determined by how they'll do overseas.  And, of course, pay attention to the kinds of movies that audiences are going to in general. These are the movies the public wants to see, so these are the kinds of writers Hollywood is looking for. Now, of course, we haven't hit the summer yet, when all the big boys come out. And we're still a ways away from the "serious" movies that come out at the end of the year. But this is still a good representation of what studios are looking to make. Let's take a look.
1) The LEGO Movie
Writers: Dan Hageman & Kevin Hageman and Phil Lord & Christopher Miller
Genre: Adventure/Animation
Domestic Gross: $251 million
Worldwide Gross: $425 million
Origin: Legos are, of course, a toy, which means the number one movie of 2014, so far, is based on a product. Of note is that they made the movie to span a large demo – not just children – by writing a clever imaginative script.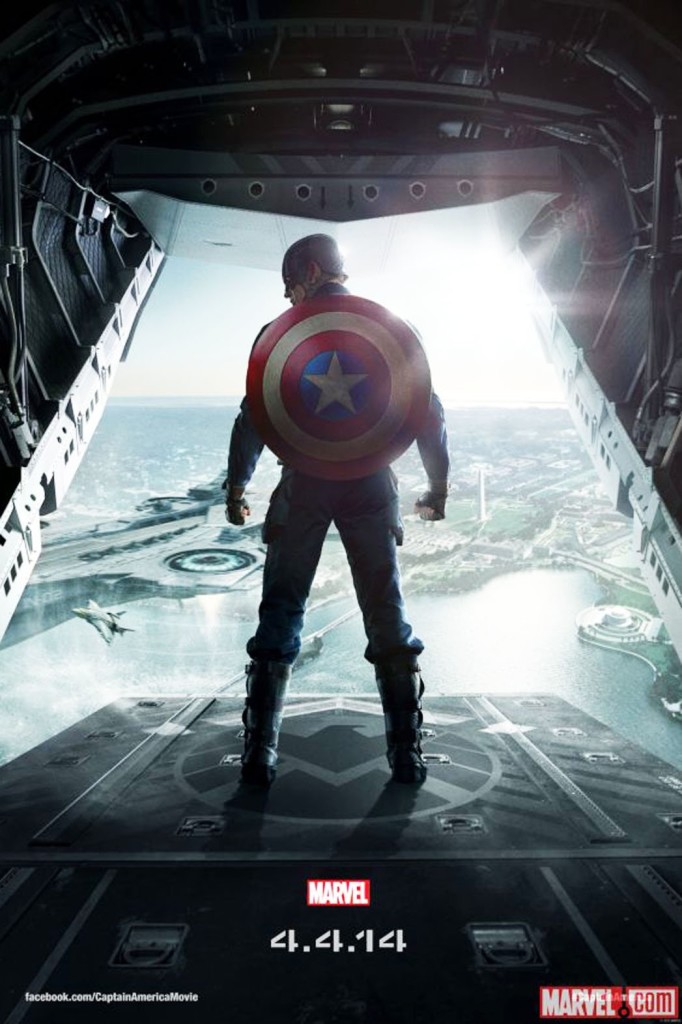 2) Captain America: The Winter Soldier
Writers: Christopher Markus & Stephen McFeely – concept and story by Ed Brubaker – based on the comic book by Joe Simon and Jack Kirby
Genre: Action
Domestic Gross: $167 million (and counting)
Worldwide Gross: $502 million (and counting)
Origin: Another comic book adaptation and sequel. Captain America is part of the new "universe" approach that studios have gotten jiggy for. This was another solid script that the writers clearly put a lot of time into. One of the reasons Marvel is on top right now is because they don't phone it in with their scripts.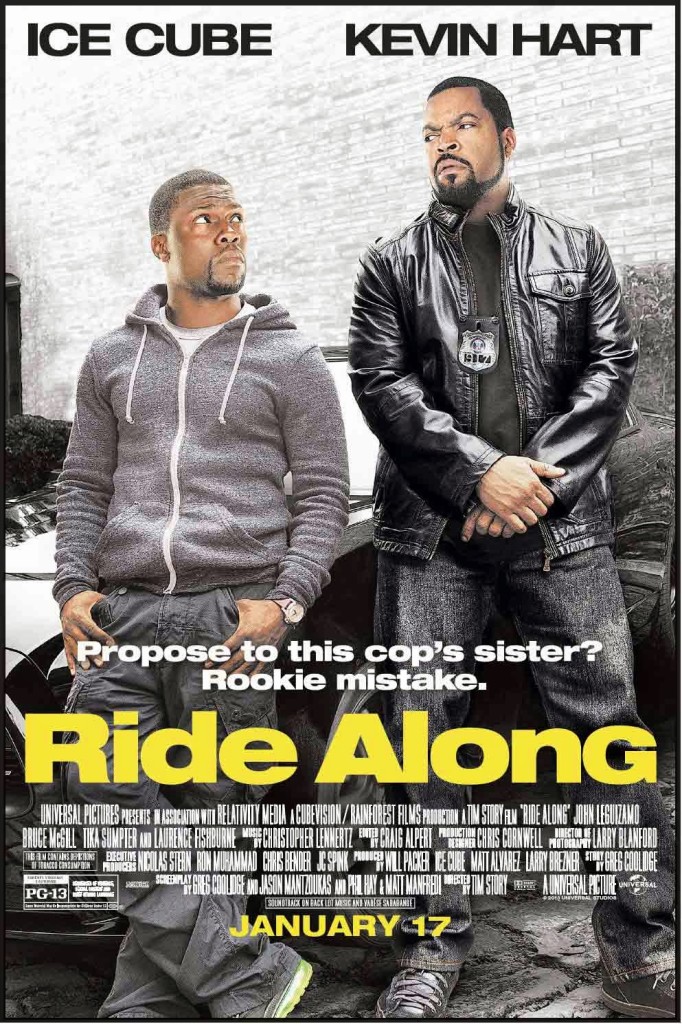 3) Ride Along (SPEC SCRIPT!)
Writers: Greg Coolidge and Jason Mantzoukas and Phil Hay & Matt Manfredi (story by Greg Coolidge)
Genre: Comedy/Action
Domestic Gross: $134 million
Worldwide Gross: $149 million
Origin: Okay, here's our top spec script showing of the year. Notice that it combines elements of comedy and action, very spec-friendly elements. While comedies aren't as big as they used to be, due to their dismal worldwide prospects, this proves that if you want to write a spec, a comedy is a good way to go, and the old "buddy cop" formula is still working.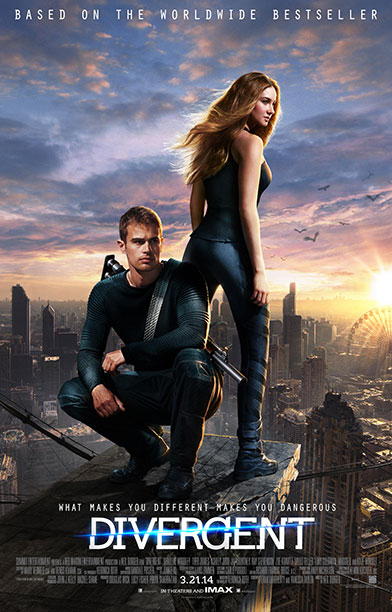 4) Divergent
Writers: Evan Daugherty and Vanessa Taylor (based on the novel by Veronica Roth)
Genre: Action/Adventure
Domestic Gross: $126 million
Worldwide Gross: $176 million
Origin: Adaptation of a book, specifically a YA novel. Divergent has done well, but not as well as Lionsgate would've hoped. This may show that the YA novel craze is losing steam, or at least the female-driven side is (male-centric YA novel adaptations are coming. We'll see how those do).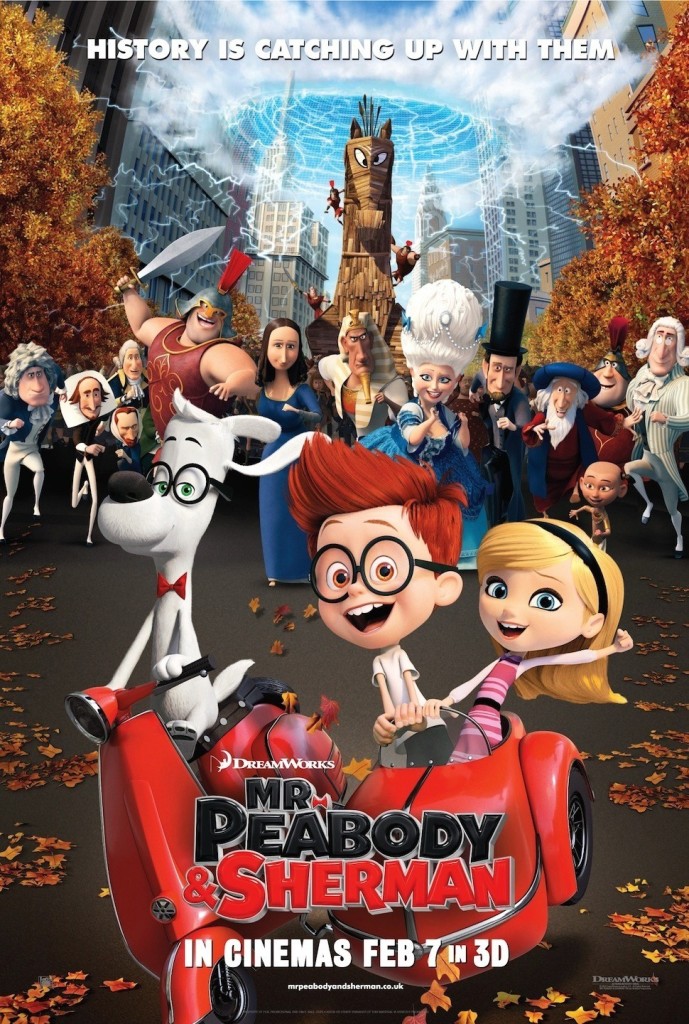 5) Mr. Peabody & Sherman
Writers: Jay Ward and Craig Wright and Robert Ben Garant & Thomas Lennon and Michael McCullers
Genre: Animation
Domestic Gross: 105 million
Worldwide Gross: 248 million
Origin: This was adapted from the old Rocky and Bullwinkle show, which makes it classic intellectual property based on a cartoon. Animation is a beast because it can bring in every single demo when done well.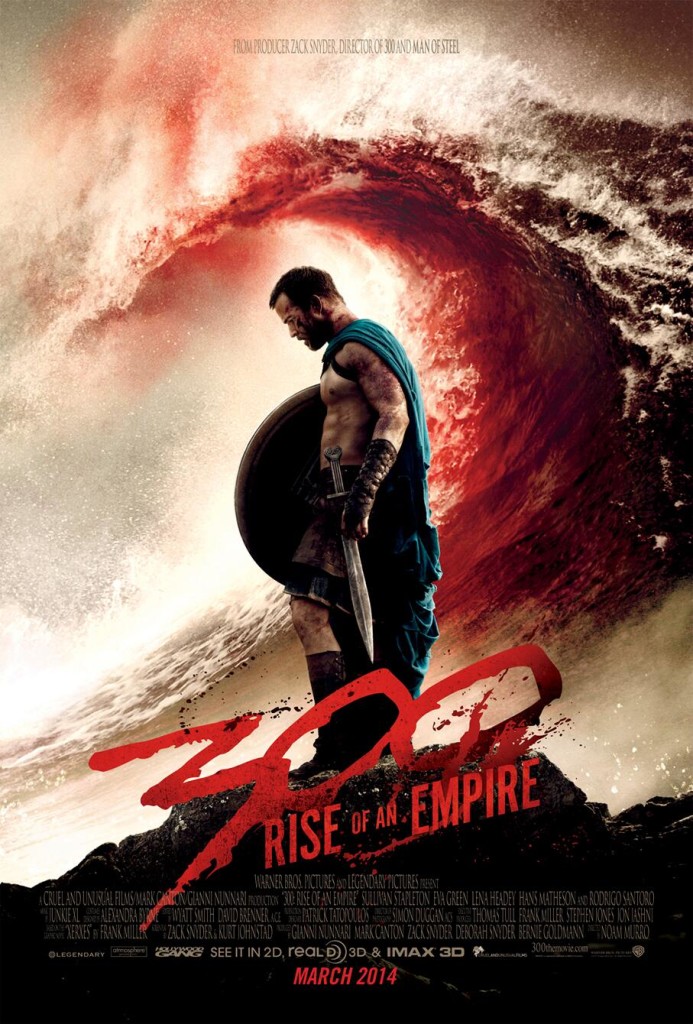 6) 300: Rise of An Empire
Writers: Zack Snyder and Kurt Johnstad (based on the graphic novel by Frank Miller)
Genre: Period/Action
Domestic Gross: $105 million
Worldwide Gross: $328 million
Origin: Intellectual property strikes again. Here we have a sequel to a film based on a graphic novel. I think one of the reasons graphic novels have been so popular lately is that unlike traditional books, executives can actually see the visual style of the movie right there in front of them. So snatch up the rights to cool graphic novels if you can find them!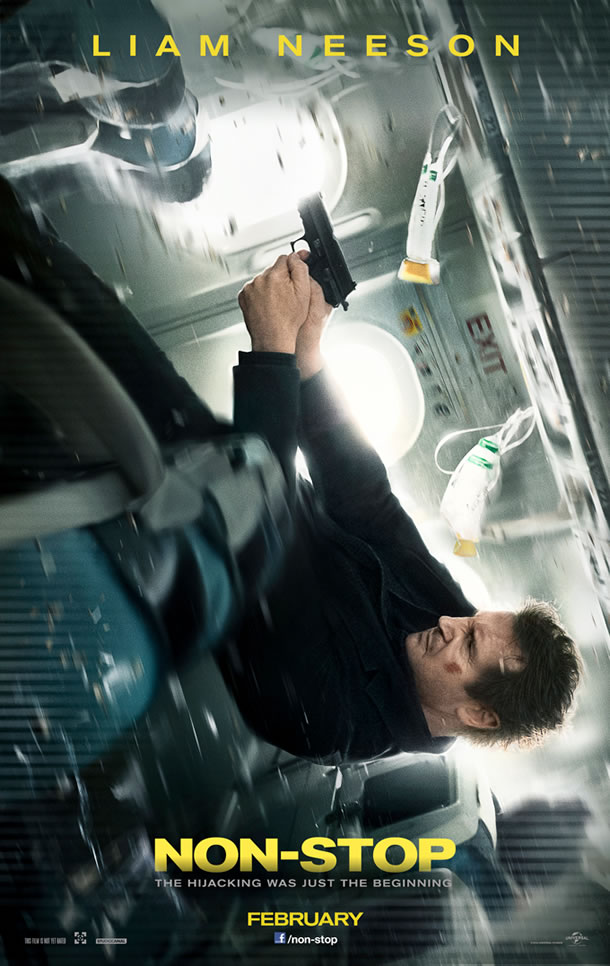 7) Non-Stop (SPEC SCRIPT!)
Writers: John W. Richardson & Chris Roach and Ryan Engle (story by Richardson and Roach)
Genre: Thriller
Domestic Gross: $90 million
Worldwide Gross: $186 million
Origin: We got another spec script here, this one a straight-forward thriller, which is a great genre to write in if you're trying to sell a script. I have to admit I didn't like this at all when I read it, but if you write something a studio can easily market, they'll pay for the big actor and all of a sudden, you have a film to be reckoned with at the box office.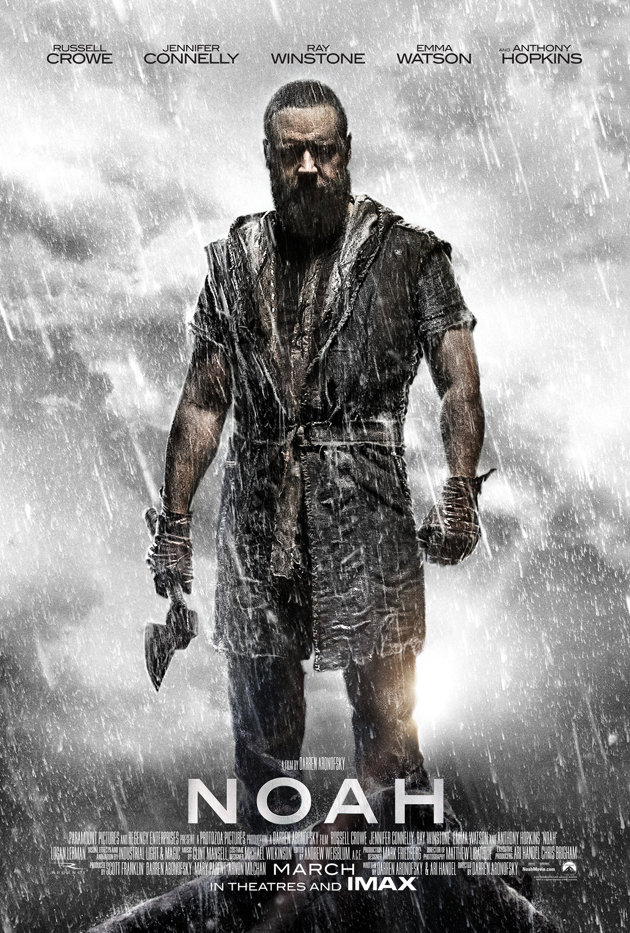 8) Noah
Writers: Darren Aronofsky & Ari Handel
Genre: Drama/Period/Adventure
Domestic Gross: $86 million (and counting)
Worldwide Gross: 248 million (and counting)
Origin: Here we have an adaptation of something in the public domain. So in that sense, it's technically a spec script. However, it's a spec by the director himself, and writer-director projects can't be seen as specs in the traditional sense. Biblical stories are sort of hot right now, and as a writer told me the other day, the Bible is chock full of good story material.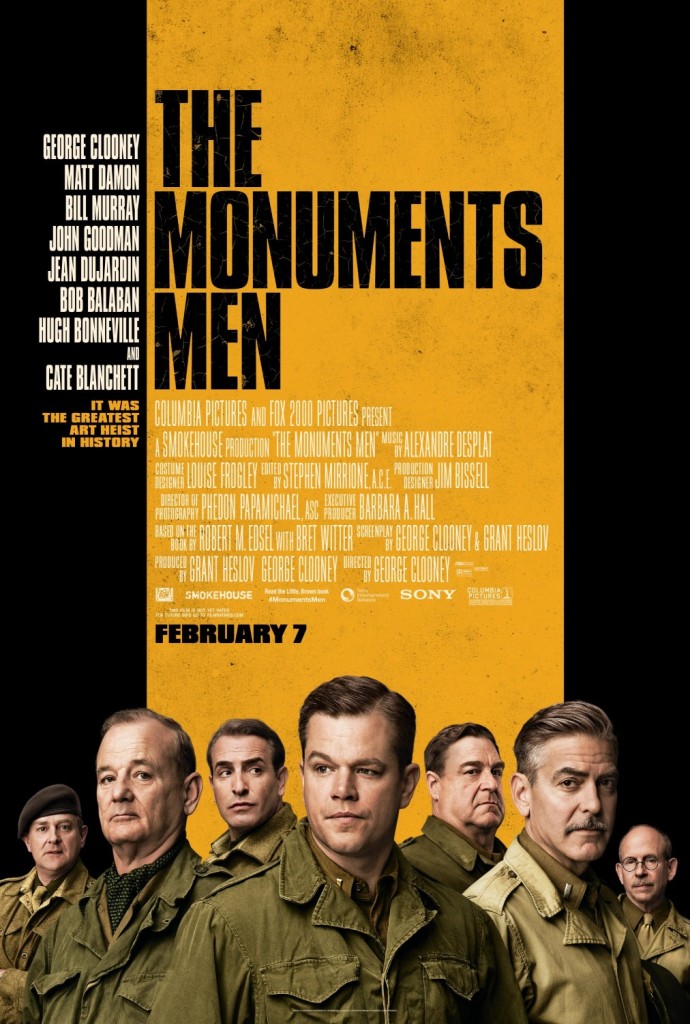 9) The Monuments Men
Writers: George Clooney & Grant Heslov (based on the book by Robert M. Edsel and Bret Witter)
Genre: Drama/Period/Action
Domestic Gross: $77 million
Worldwide Gross: $153 million
Origin: The Monuments Men was adapted from a book. Projects like these are hard to base future decisions on. If Joe Schmoe would've written this, I'm not sure it would've gone anywhere. This was Clooney's love child to begin with, so he was promoting it from the get-go. His amazing cast didn't hurt either. I'll also say this about Clooney. Everyone loves him. He's one of the few guys who seems unaffected by fame and understands how lucky he is. If you're that kind of person in this business, good things tend to happen to you. Therefore, I'm not surprised that actors jumped at the chance to help him with his passion project.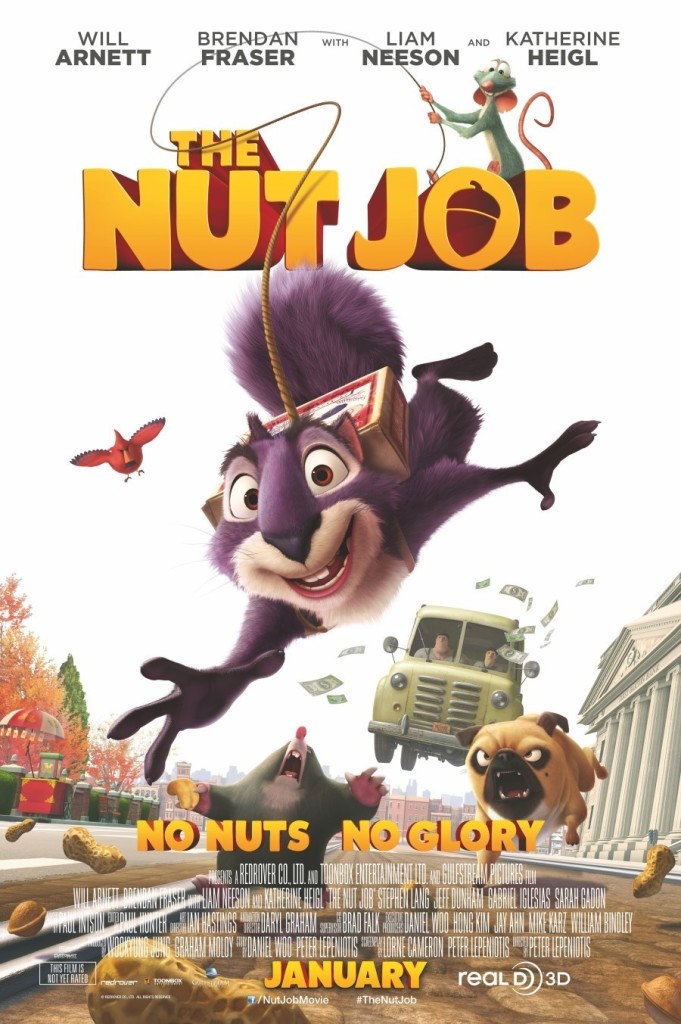 10) The Nut Job
Writers: Lorne Cameron & Peter Lepeniotis (story by Daniel Woo)
Genre: Animation
Domestic Gross: $63 million
Worldwide Gross: $69 million
Origin: Here we have another animated film, but I want you to note the difference between this one and the two other higher ranked animated films on this list. In those cases, the subject matter catered to both kids and adults (Every adult used to play with legos and Mr. Peabody was based on an old cartoon that adults were familiar with). The Nut Job clearly only caters to kids. And when you do that, no matter how much kids want to see the film, many parents will resist because they know it's going to be dumbed-down nonsense.  So write your animation for kids AND adults, since the adults are the ones with the actual credit card.
–OTHER NOTABLE SPEC SCRIPTS–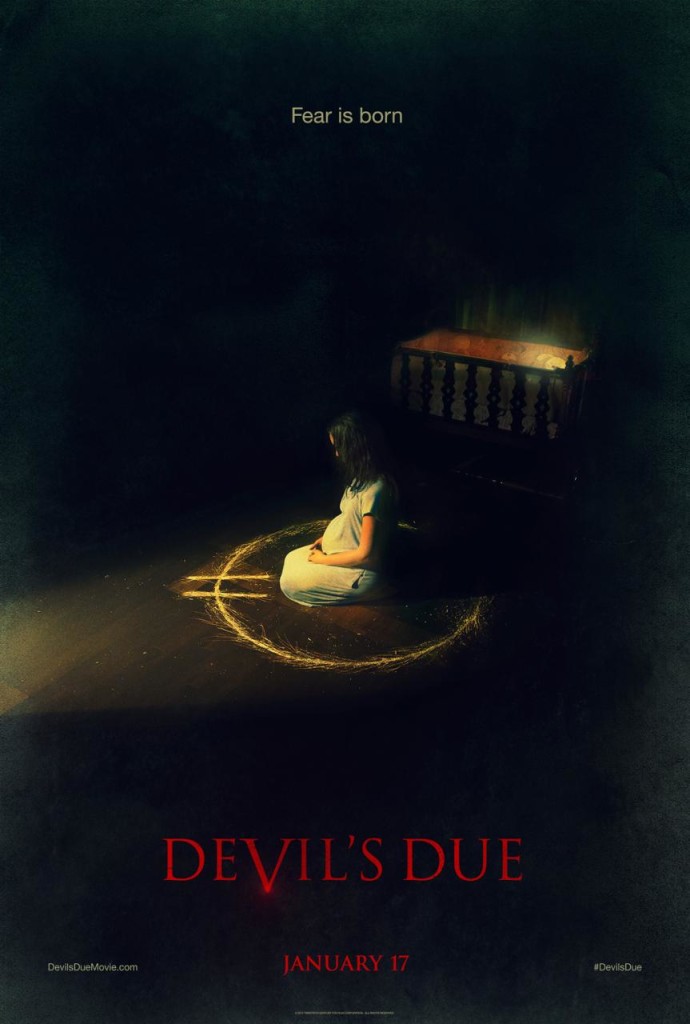 28) Devil's Due (SPEC SCRIPT!)
Writer: Lindsay Devlin
Genre: Found-Footage/Horror
Domestic Gross: $16 million
Worldwide Gross: $33 million
Origin: Found-footage is still the cheapest genre to produce, so this is a nice genre to write in. The tricky thing is that a TON of these are going straight-to-video, and I still haven't figured out what determines which films go straight-to-videos and which ones get wide releases.  It all seems quite arbitrary.  I guess all you can do is come up with the coolest most original found-footage concept you can, write a killer script, and hope for the best.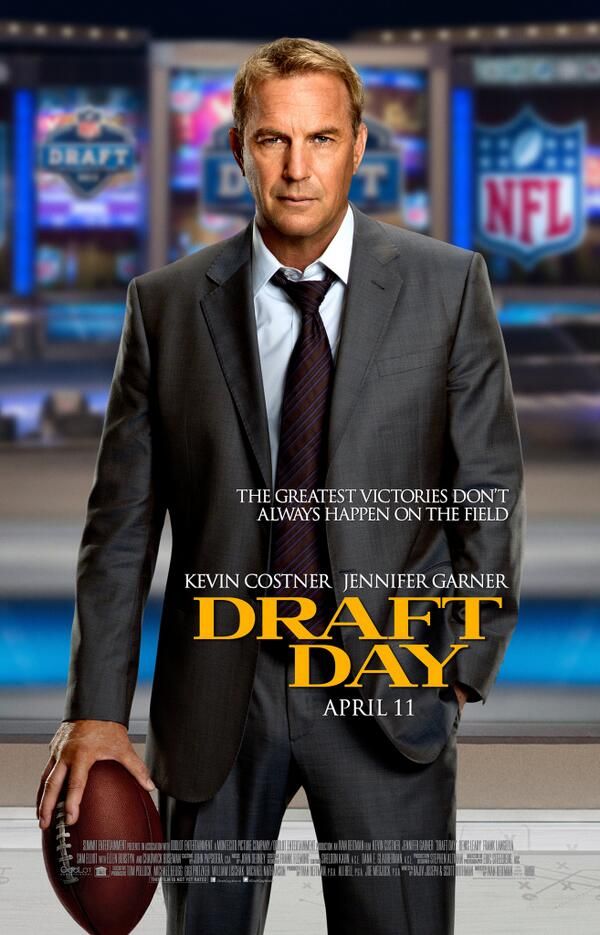 32) Draft Day (SPEC SCRIPT!)
Writers: Scott Rothman & Rajiv Joseph
Genre: Drama/Sports
Domestic Gross: $12 million (and counting)
Worldwide Gross: no international release yet
Origin: This is the truest spec script project here. Draft Day is the script that finished tops on the Black List a couple of years ago. And unlike all these other spec scripts that made the list, it's not based on a common "spec script" genre. Perhaps that's why it didn't do well. Personally, I thought the script was awesome and it was botched on the directing end. They tried to give this that Jerry Maguire sheen. It should've been a lot grittier.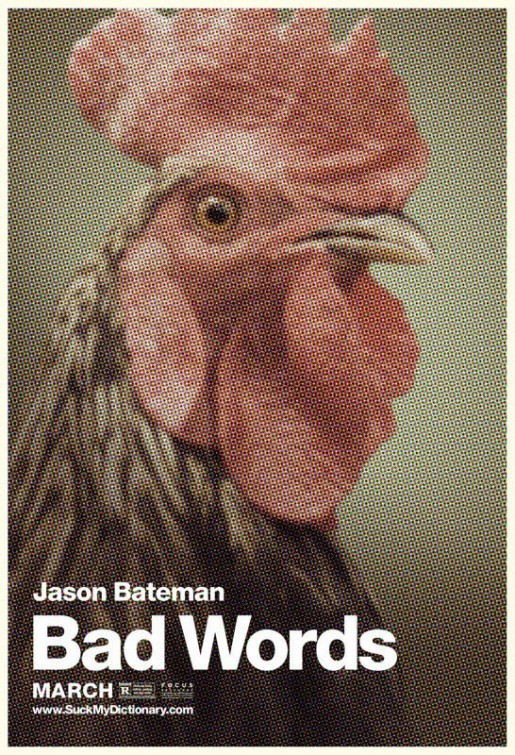 35) Bad Words (SPEC SCRIPT!)
Writer: Andrew Dodge
Genre: Comedy
Domestic Gross: $7 million
Worldwide Gross: no international release yet
Origin: This was a good script, but it's hard for these edgy indie comedies (comedies not built around a mainstream idea) to break out and do well at the box office. However, these do really well on the script-reading circuit as they're generally more fun to read that those bigger mainstream ideas. And for that reason, a few of them always get made.
SUMMARY
I don't know about you, but I see a lot of adventure, action, comedy, and thrillers. This is not surprising. People go to the movies to FEEL SOMETHING other than their otherwise boring lives. They want to laugh, they want to be scared, they want a rush. Which is why these genres do so well. Even in the two period pieces that made the top ten (Noah and Monuments) there's plenty of action. I'm a little disappointed to see only 5 spec scripts in the top 50 (not counting some of these low-grossing indie films). Then again, based on the low-quality of scripts I've been reading lately, I guess it makes sense.  The problem, I think, is that more and more prod-cos are snatching up intellectual property and hiring writers to write the material, so good writers would rather go for the guaranteed money than risk 8 months on a spec. Then again, that's good news for all of you. With less people competiting in the spec market, there's more of an opportunity to write something that stands out and gets noticed.
So, what about you guys? What conclusions did you draw from this list?