Hey guys, sorry for the lack of posts. I enjoyed the holidays too much, apparently. So here's how this week is going to work. This is TUESDAY'S post. Wednesday is another review. Thursday is an article. Friday is the Scriptshadow Tournament. The good news is that tomorrow or Wednesday, I'm sending out a NEW NEWSLETTER! And I review a really good script from a really good screenwriter. Or, at least, it's good so far. :) So make sure to sign up for the newsletter at Carsonreeves1@gmail.com.
Genre: Period/World War 2
Premise: A paratrooper finds himself stranded behind enemy lines when his plane goes down while on one of the most important missions of World War 2. Can he still complete the mission in time?
About: EDIT (UPDATE) – Oh wow, they just attached Bradley Cooper hours after review went up. Talk about timing this just right. :) Zach Dean is a mainstay on the Black List. This is either his 3rd or 4th entry on the list, and his writing seems to get better each time. This one finished on the lower half of the 2015 List. Atlantic Wall was sold in PITCH FORM in a competitive bidding situation. That's what happens when you're getting on the Black List every year, boys and girls. Companies start competing for your scripts!
Writer: Zach Dean
Details: 116 pages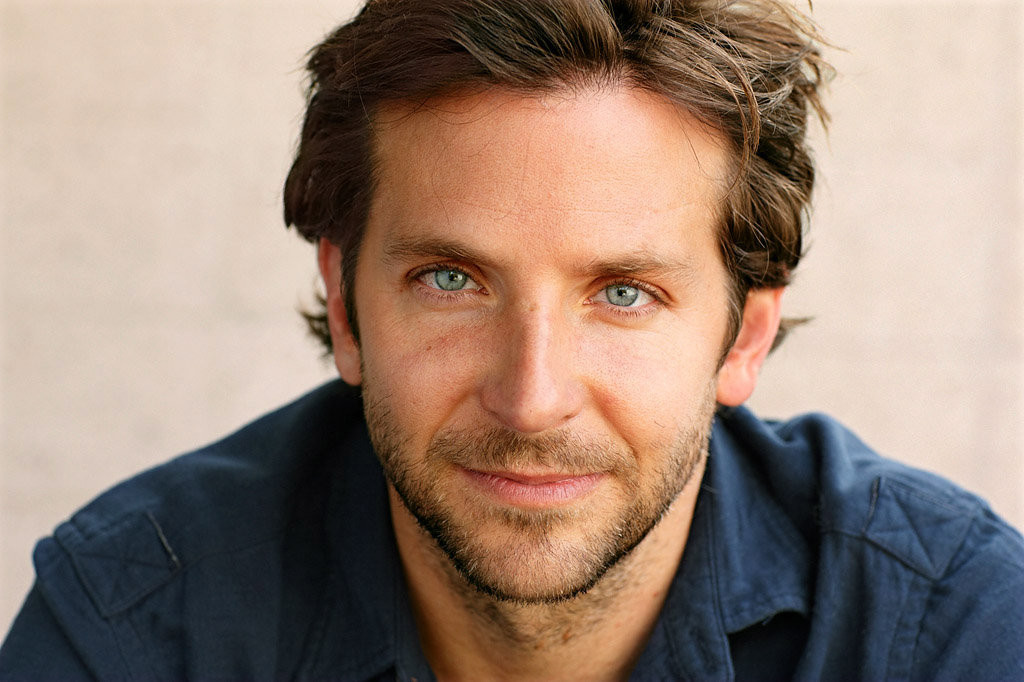 If you've been here long enough, you know how I feel about World War 2 stories. There are in the neighborhood of 300 movies about World War 2. So if you're going to bring a new story to the table, it better be unique. One of my favorite World War 2 movies is Life is Beautiful because it's a CONCENTRATION CAMP COMEDY. How could that movie NOT be unique??
What I don't like is when writers use a generic World War 2 situation that isn't that interesting just so they can slap that "World War 2" label on their logline. Like that Daniel Craig movie – what was it? Defiance? About a bunch of people who lived in the woods during World War 2 ("We must go deeper into the woods, Frank." "Deeper? But we're literally 100 miles from civilization." "God dammit, Frank, I said DEEPER!") WHAT THE FUCK WAS THAT MOVIE????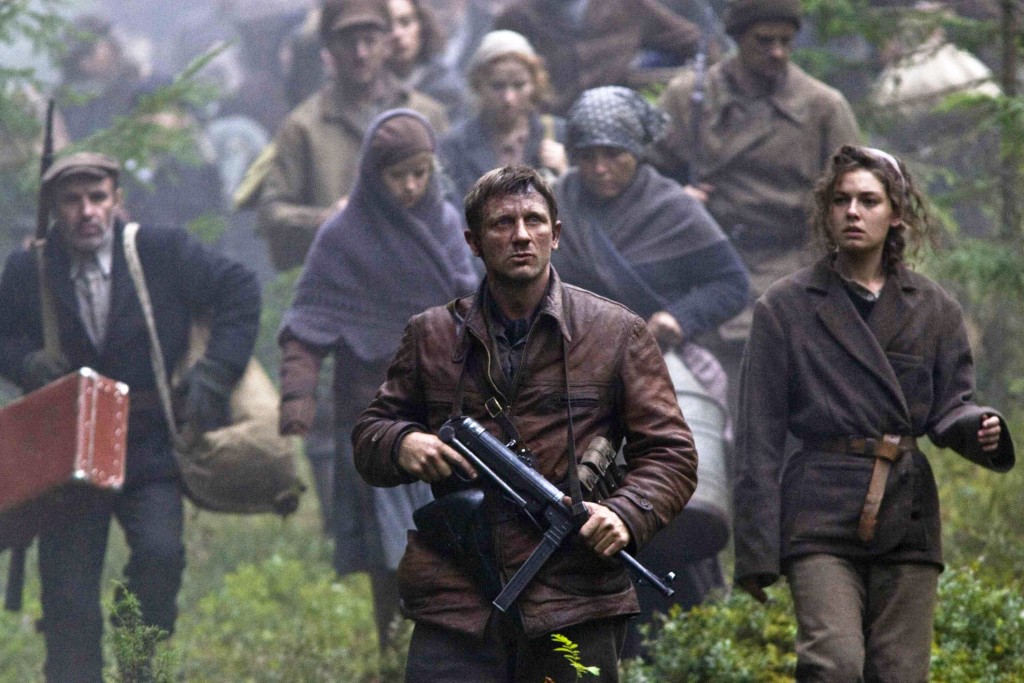 My favorite talk show right now is, by far, James Corden. My least favorite is Seth Meyers. The reason Corden is so good and Meyers is so forgettable is because James Corden asked the question, "What do we bring to the table that the other talk shows don't?" Or, more to the point: "Why do we deserve to exist?"
By asking that question, they had no choice but to differentiate themselves. So they added a multi-interview format instead of one guest at a time. They created segments that were online friendly (Carpool Karaoke) and dance numbers (Intersection Musical). Meanwhile, what does Seth Meyers do? He brings the exact same no-frills format that talk shows have been using for 50 years and his late-night show is the least watched as a result.
This is a long-winded way of saying, your idea must have a reason for existing. If you're just writing something because it has a cursory attachment to a high-profile event, it's going to reflect in the execution. One of the reasons it's taken me so long to read this Black List script is because I was afraid that was the case. I'm hoping I'm wrong. Let's find out…
It's 1944 and Britain is about to enact something called Operation Overlord, where they'll fly over the channel and invade Nazi-occupied France. However, there's a secondary component to this attack.
France has been using secret operatives who have been meticulously marking where all the key German gun points are. With this knowledge, the British-American Coalition will know exactly where to land, which areas to avoid, and how to attack to destroy the Germans. Without this information, they'd be walking in blind.
There's only one issue. The map has only just been finished. And the attack is launching tomorrow. This leaves American Captain, Lowry Scott, and his team, just a tiny window to get in, grab the map, and get out.
So Scott and his team fly in. Everything seems to be going well. And then Scott's plane gets shot down. Scott is the only one to survive, and finds himself having to evade the entire Nazi army to get to the rendezvous point.
Once there, Scott secures the map, but not without needing to slaughter a clan of curious Nazis. His attache, close to death, makes Scott promise he'll take his 10 year old son, Jasper, to his sister. Jasper, ironically, is the one who performed all the reconnaissance for his father and is responsible for this invaluable map.
An annoyed Scott pairs up with Jasper and is able to fulfill his end of the bargain. But when a traitor disrupts the French resistance, Scott and Jasper will need to come together once again to both get out alive, and get that map to the higher-ups so that the invasion can be a success.
This was a lot better than I thought it would be.
There's one thing you can learn right away from this script and it's an approach all writers should hang their hat on. When you have a big idea, you want to find the small personal story within it.
A lot of writers will take an idea like this and cut between seven different groups of characters as they all get ready for the big invasion. It's a common mistake when doing a period or war film and it results in too much jumping around where we never get to know or care about anyone, and therefore don't give a shit what happens.
What Dean does here instead is he finds this personal story to tell. Our hero teams up with a kid and the two must escape an entire occupied country that's looking for them.
This leads to the second thing Dean does well: GSU (goal, stakes, urgency).
Goal: Get the map back to his superiors.
Stakes: If he doesn't, an entire operation will fail, and hundreds of thousands will die.
Urgency: The invasion is happening that day. So he needs to achieve this FAST.
When you combine this with an unresolved relationship between our two leads, Scott and Jasper, you have yourself the ingredients for a kick-ass movie.
This is where the World War 2 tag HELPS your script – when you've written something good. Because it acts as a PUBLIC IP in that everyone's heard of World War 2. So, naturally, it's easy to promote.
In a film market where everyone (and when I say everyone, I'm talking about the studios as well) struggles to make consumers aware of their product, paying hundreds of millions of dollars to do so, it's nice to have something well-known in your back pocket (World War 2) to instantly create recognition.
Think about how hard it's been for them to promote spec scripts Passengers and Collateral Beauty this holiday season. There's nothing either film can throw at you that creates instant recognition besides movie stars. And movie stars, strangely, aren't enough anymore.
In addition to this, Dean has researched the shit out of his script, making sure we believe what's going on. I bring this up because there's nothing worse than a World War 2 script where it's clear that the writer doesn't know a) How war really works, b) the unique details of World War 2 including weapons, vehicles, and protocol, c) the fine print of the subject matter he's writing about.
I'm not saying the writer should go into exquisite detail about each German gun being shot (more on this in "What I Learned"). I'm saying that we never question any object, person, or interaction because they all felt so damn authentic.
And yet, despite this elaborate research, Dean never forgets to entertain. This is another common amateur mistake. Writers will get that research down, but then that's ALL they get down. Everything is meticulously described and yet we're bored to tears because nothing fun or dramatic is happening.
We get lots of Entertainment 101 scenes here, like the dickhead SS officer prepping to kill Julian for accidentally splashing water on his shoes. Or we get to know Scott's entire team, only for them to be blown to pieces before the mission. That's how you entertain – throw a plot twist in there that we'd never expect.
Atlantic Wall is a really well-researched fun romp with lots of GSU and, in my opinion, Dean's best script to date.
[ ] What the hell did I just read?
[ ] wasn't for me
[xx] worth the read
[ ] impressive
[ ] genius
What I learned: If there isn't a lot of dialogue in your script, make sure you're focusing on ACTION rather than DESCRIPTION. In other words, write less about what we're looking at and more about WHAT THE CHARACTERS ARE DOING. As long as you're documenting action, the reader feels that SOMETHING IS HAPPENING and is therefore less likely to get bored. It could be cleaning a house. It could be charging up to a bully to settle a score. It could be adding another target to the Operation Overlord map. What you don't want is a lot of description of rooms or fields or people or vehicles. That's not to say you won't describe things. You'll just do it quickly, expanding only if the moment is really important. But, for the most part, description equals to boredom. Focus on what your character IS DOING instead.