Genre: Thriller
Premise: A home invasion crew targets the richest family in town, only to get a lot more than they bargained for.
About: This script was just purchased a couple of months ago. Eric Bress actually sold ANOTHER script, American Drifter, a couple of weeks later. Bress is best known as the co-writer and co-director of The Butterfly Effect, a film that he's remaking as we speak. Let's all pray that Ashton Kutcher isn't in it.
Writer: Eric Bress
Details: 85 pages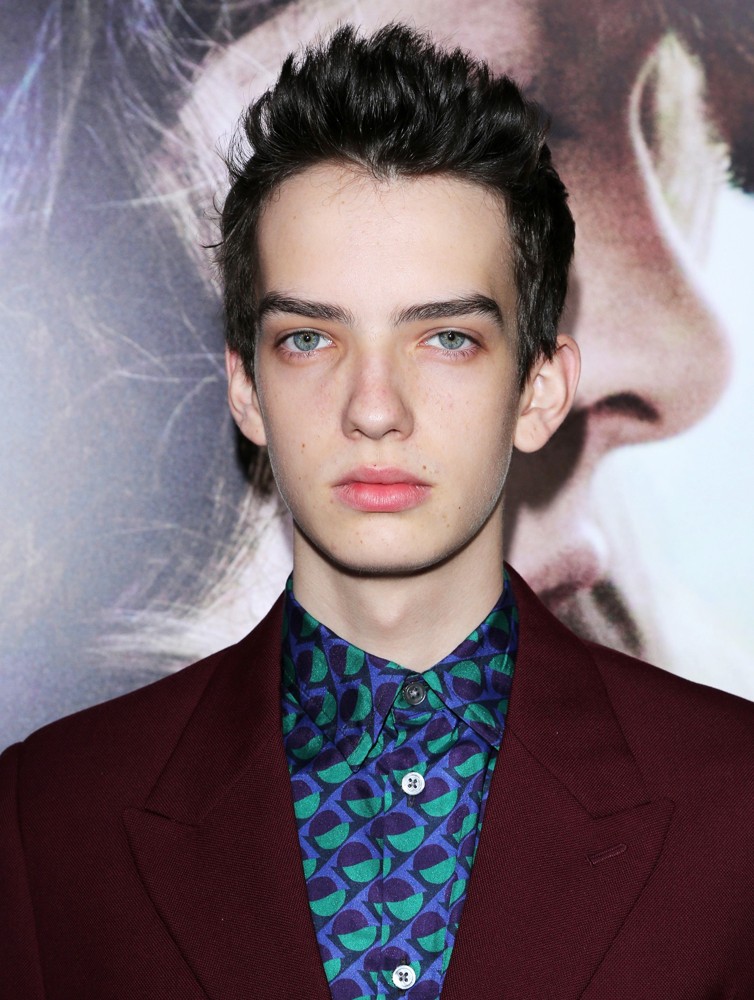 Is Kodi Smit Mcphee ready to go this dark??
They say that the definition of insanity is doing the same thing over and over again and expecting a different result.
On Monday, I officially changed the definition of insanity to just: George Miller, after seeing how fucked up Fury Road was.
Well, I'm about to change the definition again. I'm going to give half of that definition to Eric Bress. Holy SHIT is this guy dark. I mean…. Lol… I'm sitting here still shaking my head. And I finished this script 20 minutes ago.
This is, like, disturbed shit on a whole other level.
But the great thing about art? Is that you can be disturbed as well as admired. And I admire the hell out of this screenplay. I mean, this was supposed to be a home invasion movie. How crazy could it get?
Here's an answer for you: VERY FUCKING CRAZY.
The Schottenfelds are rich as hell. We notice that by their 20 acre property and huge mansion. We have the wiry, maybe even wimpy, father, David. The trophy wife who's secretly a badass in Barbara. 17 year-old emo, Meredith. And the jock of the family, 12 year-old Lance.
Oh, and there's one more family member. 18 year-old loner, James. Now, the way this script is written, we start with a home invasion and then jump back in time at various points to get to know the characters before the event.
And what we learn about James is that he'd purchased a Contra-sized arsenal of weapons and was planning on pulling off the biggest school shooting in history. Luckily for those students, his parents found out about it, and were about to send him off to a special program to make him better.
But James hasn't left yet. And thank God for that.
On a seemingly normal evening, the family is getting ready to do what families do, when eight men barge into the house and demand, well, just about every cent this family has, including every bank account they've stashed money in across the world.
The group is led by one nasty motherfucker in Burke. Burke isn't afraid to feel up Meridith, hang Lance over a 30 foot balcony, light David on fire, and beat the shit out of Barbara. This is just not a good dude in any sense of the word.
The problem is, while Burke seems to know way more than he should about this home, he doesn't know that James hasn't left yet. And that James has a stockade of weapons that could take down ISIS. What follows is the reversal of all reversals. Burke and his crew go from the hunters… to the hunted.
There is so much good about this script, I don't know where to start. First of all, it's not for the squeamish. There is some hardcore violence in here so if that's not your thing, the charms of this screenplay will likely not work on you.
But if you were delighted by scripts like Fatties, then read on!
Let's start with ANGLES. Remember that there are about 75 movie types out there. By that I mean, sub-genres within the main genres. So we have the teenage romantic comedy, the alien invasion movie, the body switch movie, the serial killer procedural, the trapped in a box with monsters flick, the buddy comedy, the revenge flick, the coming-of-age movie, etc., etc.
These are all proven movie types so they're used over and over again. What your job is when you write one of these films is to find an ANGLE that makes them different. So take teenage romantic comedies (Clueless, The Breakfast Club, Mean Girls). If you're going to write a teenage romantic comedy, you need to find a new angle, because if you give us a generic teenage rom-com or one that doesn't offer anything new (example: the Freddie Prinze Jr. masterpiece, "Down To You"), we won't feel any need to see it.
A recent example of Hollywood finding a new angle for this type of movie is The Fault In Our Stars. A teenage romantic comedy about cancer patients. Hadn't been done before. It was risky as shit, but usually the angle you pick will be risky. In order to find a new angle, you'll need to do something that's never been done before. Which is, by definition, risky.
So here we have the home invasion movie. We've seen this film before with Panic Room and Firewall and The Purge. So what's the new angle you're going to bring to it? In American Hostage, it's that the teenage son is a psychopathic murderer who's a thousand times worse than any of the invaders. And instead of them hunting him, he hunts them. That's the angle that makes this script different.
Now if that was all there was, it wouldn't be enough. You can't JUST be different. You have to execute. And boy does Bress execute. I usually know I'm in good hands when I read something in a script that I've never read before. That tells me the writer is creative and that he's TRYING. That last part sounds like it should be a given. But 90% of writers out there aren't trying hard enough to make their scripts great. So it's a big deal when I notice this.
What's the moment I'd never seen before?
James drives the invaders' van up to the house with the head of one of the men he's killed planted on top of the swaying antennae. Before he killed this poor guy, he made him record a message in his iphone to the other invaders (telling them to leave). So when the invaders come outside, the head bobs back and forth, the message playing from the iphone, making it sound like the severed head is really talking. It's the creepiest fucking image I've read all year.
But what about the story, Carson! I mean is this just a series of gross gimmicks? No! This script is really good. And it works because we know that James is out there. And that he's killing these guys one by one. So we're driven to keep reading to see where he's going to strike next. And since Bress did such a great job making us hate these guys (beating up the mom, groping the daughter, lighting the dad on fire), we can't wait for that next attack.
Also, I really liked the jump-back structure here, with the invasion occasionally interrupted to go back a week and meet the characters in their everyday environments. This allowed us to get to know the characters on a deeper level so that we gave a shit when they were stabbed or hit or… lit on fire.
Usually in a script that jumps into the action right away, you don't get that, so we don't really know the people we're supposed to care for. Bress found a way around that problem. And he didn't do it with super-long flashbacks or anything. Each jump-back was one scene. Very tight and easy to digest.
The script also made me feel something I've never felt before. We learn, early on, that James planned on shooting up a school, one of the most horrific acts you can imagine. So the fact that you're rooting for this guy gives you this complicated uneasy feeling inside. You know you shouldn't love him. And yet you do. You can't wait for him to dole out more pain to these assholes.
It's pretty rare that a script will make you feel multiple things at once. So when you find one that does, you raise your cap. And then put it on a car antennae.
The only downside to this script is that it's so violent that it won't be for everyone. And that sucks, because there are people who won't be able to appreciate how well-written American Hostage is. And it's really well-written. This is a great example of how to write a memorable contained thriller.
[ ] what the hell did I just read?
[ ] wasn't for me
[ ] worth the read
[x] impressive
[ ] genius
What I learned: Do yourself a favor and consider an UNEXPECTED HERO for your screenplay. Everyone knows Vin Diesel's going to beat ass, that The Rock is going to take names, that Jason Statham is going to kick your teeth in. These characters are all very on-the-nose. So what if, instead, you went with the most unexpected choice for the ass-kicker (or hero) in your movie? A mentally unstable 18 year-old who was planning to shoot up a school. That's about as unexpected as it gets.