Unpopular Opinion Alert: The following opinion does not match up with the masses. For that reason, it will likely make you upset. Continue reading at your own risk.
Genre: Dramatic Thriller
Premise: A young getaway driver with a unique condition tries to balance the unraveling of his traumatic past with the increasing pressures of his getaway job.
About: When Edgar Wright was famously fired from Ant-Man after developing the film for 10 years, he wanted to leave the U.S. forever. Media Rights Capital called him right away, however, and said, "Wait a minute. We'll make any movie you want to make." And Edgar Wright said, "Baby Driver." Wright is popular in cinephilactic circles for directing such films as Shaun of the Dead, Hot Fuzz, and Scott Pilgrim vs. the World. Baby Driver comes out tomorrow.
Writer: Edgar Wright
Details: 121 pages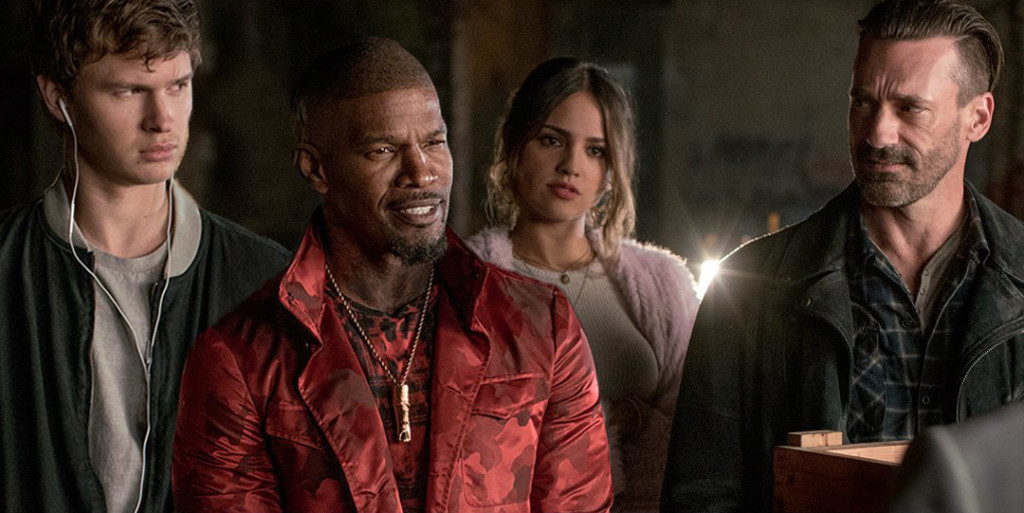 While watching the marketing for the the new film, Baby Driver, a project nerds have been following closely since the infamous Ant-Man debacle, a couple of phrases kept dancing through my head. "Over-directed." "Wants really bad to be the next cool thing."
I've always been a believer that you make the best movie you can and let the chips fall where they may. When you try to become the hot cool thing before you're the hot cool thing, you risk coming off as try-hard. That's what Baby Driver looked like to me. The embodiment of try-hard.
With that said, Edgar Wright's at least trying something different. And since there aren't many directors who get that chance these days, it's nice when one's given the opportunity. This ensures that not everything is The Mummy's Transformer Pirate Number 9.
And this one's got a unique hook. The entire movie is constructed to its soundtrack, in rhythm. It's for that reason why I wanted to read the script so badly. These music-centric movies struggle to come alive on the page. So, I thought, if Wright could somehow pull off a musical movie in screenplay form, he really would be a genius. That was the hope I had going into Baby Driver.
Baby is a getaway driver. That's right. The main character's name is Baby. We'll get back to that. As for right now, we discover that Baby got into a bad car accident when he was seven. He's since had to deal with a terrible ringing in his ear. The only thing to keep that ringing at bay is music. Which is why Baby goes through his entire day, including his getaway drives, listening to music.
Baby's crew includes Doc, his boss, Buddy, a 40 year old who parties too hard, Bats, a crazy motherfucker who loves raising hell, and Darling, a former stripper whose biggest talent is making out with Buddy. Nobody understands why Baby is such a weirdo. But he's such a great getaway driver, they don't care.
After a few successful robberies, Bats goes batty and guns down a couple of thugs during a high-stakes deal. This forces Baby and the crew to escape a much nastier type of threat. They succeed, but Baby is rattled for the first time in his life, and his emotions are pulled even further out of whack when he meets a beautiful waitress at the diner his mom used to work at, Deborah.
Baby's carefully controlled symphony is falling apart. And as we learn more about his volatile childhood, we realize Baby is still stuck in that 7 year old kid's mind. He will need to get out of it if he ever plans to truly grow up. But should that happen, he will have to leave behind the only thing he's ever been good at. Can Baby finally stop pressing play?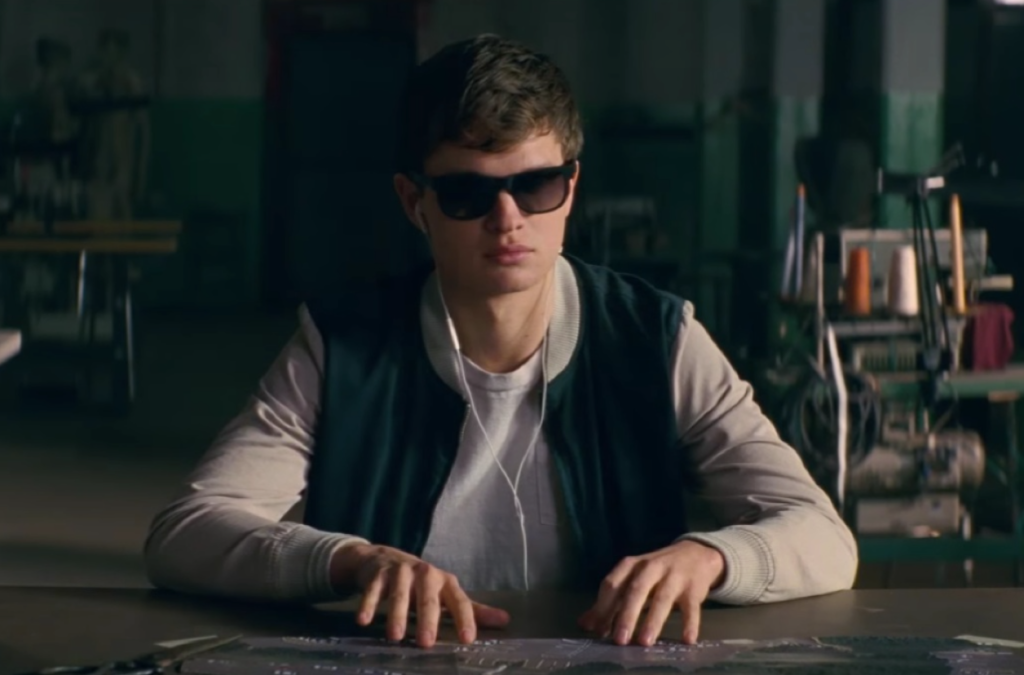 Hmmm… I know Edgar is loved by many.
But man does this feel try-hard. This is the most manufactured backstory in order to create a specific condition that I've ever read. This violates one of my primary rules of great writing. It reads like it was written. You can feel every word being typed as you read the script.
To be fair, the more stylized stuff tends to feel more written. But Tarantino's able to pull it off. He gets super-stylized and keeps his dialogue and choices invisible.
But it's the little things here that bothered me. In order to be extra hip, Baby doesn't use a current iphone for his tunes. He uses a classic ipod! Or, after a getaway sequence, the description reads: "That was something," or "The syncopation of music and action is shocking and awesome." So we're now congratulating ourselves for the scenes we've just written?
Or, right when Baby needs to break during a car chase, the lyrics for the current song are: "I'm gonna break, I"m gonna break!" A touch on-the-nose maybe?
Then there's that name. "Baby." It's just dripping with try-hard pretentiousness. Every time I see it, I cringe. You know what the driver's name in Drive was? He didn't have one. That's cool. This is, "Please oh please love my offbeat ironic character name!"
Assuming you can get past that, how does Baby Driver's plot hold up? Well, it doesn't. And I had a feeling it wouldn't. You suspected that Wright loved this gimmick so much, he wouldn't feel like he needed a plot. Indeed, there's little variation to the beats of the story. We're either in prep meetings, driving getaways, or watching Baby Driver go through his daily OCD rituals (which amount to getting coffee). That's the playlist. And it's stuck on repeat.
But my biggest issue with the script was Baby himself. Besides his entire backstory feeling extremely manufactured, I found him to be a clash between annoying and obvious. In one of the early prep scenes, the leader tells everyone the detailed plan, but one guy is concerned that the driver, Baby, didn't hear it, cause he's listening to music. So he says, "He didn't hear it!" And the leader says, "Baby, do you know the plan?"
What do you think happens next?
Why, of course, because it's the most obvious choice in the world, Baby recites the leader's plan word for word. This is supposed to be the moment where we fall in love with Baby. All I could think was, "Really? You're going to go with the exact beat that every person in the audience was expecting?"
And it's surprising we get predictable moments like these because it's clear that Wright went to town on this script. Despite not liking the style or the content, I can tell every word here has been meticulously combed over. You get the feeling that Wright's been working on this for years.
Which makes me wonder if he overwrote it. Because that's what it feels like to me. Something that's almost too perfect. And, as everyone knows, when something's too perfect, that's exactly when it starts looking off.
I see Baby Driver as the antithesis of Drive. Drive's coolness was that it just was. It could care less if you liked it or not. Baby Driver really really really wants to be liked. And that's its biggest fault. It's trying to become a classic before it's even become enjoyed.
That puts me in a tough place because it's important that movies like Baby Driver do well. So I badly want to endorse the script. But I can't get past how try-hard it is. What I do want to do is see it in theaters this weekend. This movie was clearly meant to be consumed as a musical piece. So maybe the music will make me forget all about Baby Driver's backed up transmission?
Here's to hoping.
[ ] What the hell did I just read?
[x] wasn't for me
[ ] worth the read
[ ] impressive
[ ] genius
What I learned: I did enjoy one scene in Baby Driver. And I'll tell you which one. The team had just gotten back from a particularly gnarly job, and they end up at the diner Deborah works at. Nobody knows at this point that Baby visits this diner or that Baby has a thing for Deborah. So they're all weirded out when Baby demands, "No, we're not going in there. We're going somewhere else." Bats senses something is up. So he says, "Oh, now we're definitely going in there." And they all go inside and have a meal with Deborah as their server. The scene is interesting because Deborah had no idea Baby was mixed up with people like this. Crazy Bats is trying to figure out why Baby's being protective of this place. Darling is sniffing out a romance. It was a fun scene with a ton of subtext. And guess what? It was also the only scene in the movie that didn't depend on the soundtrack gimmick. All it was concerned about was being good. Coincidence?