Genre: Drama (True Story)
Premise: (from Black List) The unfolding of the single largest public school embezzlement scandal in United States history – an incredible true story that pits corrupt educators against dogged student journalists against the back-group of a cutthroat Long Island suburb.
About: This one finished low on last year's Black List. To be honest, it sounded a little dry and I originally had no plans to read it. But then I saw it was written by Mike Makowsky, who wrote the script, I Think We're Alone Now, a spec sale from a couple of years ago about a man who attempts to keep order in a small suburb after the apocalypse. I liked that script a lot so decided to give this one a chance. Holy moses I'm glad I did!
Writer: Mike Makowsky
Details: 122 pages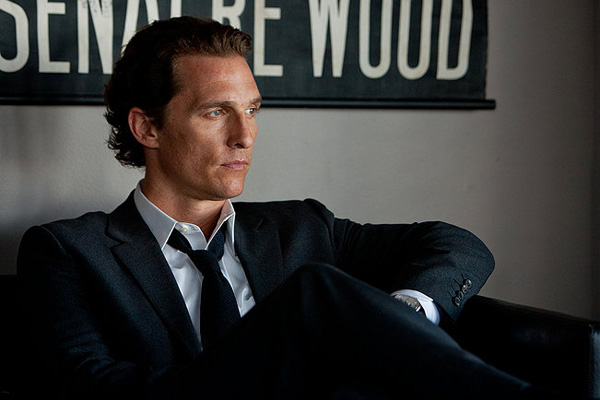 I'm not sure who should play Tassone but I'm thinking McConaughey or Cranston. What do you guys think?
I wish I had more time to go into all the ways this script is amazing. But it's a long day so, unfortunately, I'll only be able to focus on the highlights.
Bad Education introduces us to 50-something Frank Tassone, the Long Island school chief for the 4th best public high school in the country, Roslyn. Frank is the single nicest and most caring man you'll ever meet. From the outset, we see that he genuinely cares about the students and the school, going so far as to keep his doors open all day to any student, teacher, or parent who wants to talk.
Frank's right-hand woman is district business manager Pam Gluckin. Pam is trying to help Frank fulfill his ultimate dream – make Roslyn the number 1 public school in the country. And to do that, you need money. You have to make the school great so that families want to move to the community and raise their kids here. So Frank and Pam aren't afraid to, say, build a bridge walkway between two wings if it cuts a minute off the time for students to get from one class to another – even if it cost 12 million dollars.
Rachel Kellog is a curious nerdy student who works for the school paper and who seems miffed by the school's excessive spending and wants to write an article about it. She interviews Pam about some of the odd budget items, and finds a string of charges the school has made which don't make sense.
But it's the parents in the community who notice that Pam recently bought a prime piece of real estate in one of the most expensive getaway spots in the nation – The Hamptons. Something isn't adding up. When the board confronts Pam about this, they find that she's basically using the school credit card to buy… everything.
The board wants to call the police but Frank talks them through what that means. If Roslyn is seen as a school that's allowed this to happen, what happens when the annual budget renewal comes up and they're penalized? The school loses its prestigious national ranking, kids from Roslyn no longer get priority looks from the best colleges, families start moving out of the district to better schools, property values in the city go down – everything could fall apart.
So the board agrees to fire Pam and keep the matter quiet.
But what they don't know is that there's someone way way worse than Pam. And it's the man who's guiding them through this mess. Frank has many secrets, and when it's all said and done, he very well may have stolen 10 million dollars from the town's taxpayers. It's going to take a curious nerdy student who won't take no for an answer, however, to expose that scam to both the board, and the community.
Let's deal with the elephant in the room. This isn't exactly sexy subject matter. This is why I tell you guys to be wary of pursuing dry concepts. Even when you achieve the impossible and write one of the best scripts of the year, it's STILL going to struggle to get noticed and made.
I have no doubt that the only reason this script didn't finish in the top 3 of last year's Black List is because people saw the subject matter and said, "That sounds boring as shit," then didn't read it.
However, Bad Education is anything but boring. This is screenwriting at its best. Outside of the concept, it did everything right, taking chances, giving us a fascinating main character, keeping things unpredictable, and pulling off some of the best setups and payoffs I've seen in years.
Let's start with the main character, Frank Tassone. This is how you write a great character, folks. This man is our villain. He is a terrible human being. Yet through the first half of the script? We love him. He lives to help students become the best they can be. He helps friends get their kids into the best schools. He runs book clubs to enrich the minds of people in the community. He was so convincing as a great person, I started to think that the real villain would be introduced later in the script. Cause it couldn't possibly be him.
This is how you construct a great villains, guys. You make them complex. If they're on-the-nose and obvious, they're boring. But if the guy who's eventually going to steal 10 million dollars from people is sweet and helpful, you're confused, and you have to keep reading to find out how this man could possibly end up being a bad guy.
But Makowsky doesn't stop there. Frank is widowed for 30 years. Frank is living in the closet. He's a gay man who has a secret partner, Steve, who he's afraid to tell others about less they judge him. On top of THAT (spoiler) he has an affair with another man, one of his former students.
There's just so much going on with this guy. Every 40 to 50 something actor in town should be breaking down doors to get this part. It's the kind of role every actor dreams of.
The next thing Makowsky did was one of the harder things to do in screenwriting – introduce a lot of characters and give those characters an equal amount of screen time so we get to know and care about their storylines, and do all this without spreading himself too thin. Because that's the danger when you write in a lot of characters. You spread yourself thin and the reader gets bored cause there's no one to focus on. I've seen many a script die out because of this problem.
We get to know Frank, we get to know Rachel, we get to know Pam, we get to know Big Bill, Frank's friend on the board. We get to know faculty at the school, board members, students, parents, the children of some of the key parents. You have to remember that you only get 55 scenes in a script. So do the math. If you give, say, six characters 5 of their own scenes each, that's 30 scenes right there. Which means you now only have 25 scenes left for your main character. So it's really hard to manage that many characters and, at the same time, get to know all of them.
But where this script really shines is in its setups and payoffs, which Makowsky could teach a course in. For example, Frank is friends with Big Bill, a guy on the board. Early on, we learn that Frank got Big Bill's less-than-academically-inclined son into Penn State. Bill's got another bad student who's about to graduate high school, and Frank assures Big Bill he'll help him get into the best school possible.
So later, when the Pam thing is caught by the board and Big Bill is the primary member who wants to call the cops, Frank explains what that means. If they're outed for corruption, Roslyn High now wears a scarlet letter as far as the colleges are concerned. When that happens, they'll stay away from accepting Roslyn kids. This realization pays off that earlier discussion that if Bill calls the cops, his son will go to a shitty college. Since Bill is the ringleader of the board, this is a major turning point in the story, since he now rallies the group to cover up Pam's activity and move on.
But my favorite payoff was one of the final scenes. And, actually, this was probably my favorite scene of the year. Earlier in the script, there's a delusional parent who is convinced her dumb son should be in the advanced classes, and she keeps coming to the school and pestering Frank about it. Frank politely engages the woman, and politically massages the explanation for why the boy "isn't quite there yet."
Towards the end of the script, Frank's secrets are rapidly being exposed. The Feds are moving in. The board members, his closest allies, are turning on him. He begins to realize that he might be going to prison. And right as that's happening, the same mother and her boy come into his office and she asks if her son can read a letter he'd written to Frank. Frank, his life imploding exponentially with each additional minute, begrudgingly accepts and the educationally-challenged kid can't even properly read his own letter, mispronouncing a key word in the middle (he keeps pronouncing "accepting" "assepting") and going back over to try it again.
And again.
And again.
And again.
And again.
I want to see an actor's interpretation of this reaction so badly, that that alone is reason enough to make this film.
On top of all this, when you read the final title of the movie, it will infuriate you, as it represents everything that's wrong with our government these days.
Man, I wish I could say this was a slam dunk green light but the lack of a hook severely limits it. I mean, yeah, you have scandal. But it's not like it's Bernie Madoff scandal. It's some obscure school principal guy in Long Island. I just don't know if people would care. Or, more importantly, I don't think producers would think people would care.
Maybe this needs a Netflix to take a shot at it. The good news is, if they get this into the right actor's hands, a big actor WILL want to play this part. And if there's any takeaway lesson from this script, that'd be it. If you're going to write something that doesn't have an easy hook, make sure it has a great role for an actor. Cause once you get one of those guys on your film, you get financed and you get made.
God, was this good. An awesome early week surprise.
[ ] What the hell did I just read?
[ ] wasn't for me
[ ] worth the read
[x] impressive (TOP 15 SCRIPT!!)
[ ] genius
What I learned: Wanna make your script look smart? Look clever? Create a physical symbol that represents the crux of the story's conflict. Then, keep repeating that symbol throughout the script. When Rachel first shows up to ask Frank questions, she wants to know why they're spending 12 million dollars on a pointless elevated bridge walkway when the school can't even fix its rampant water leakage problem. This water leakage is then repeatedly referenced in scenes. And in a great payoff, when Frank finally squares off with Rachel in the school hallways, guess what's happening? The ceiling is leaking.