Genre: Thriller
Premise: When a woman's autistic son uncovers a half-century old UFO conspiracy, her life spirals out of control.
About: Writer-director David Mamet's latest will star Cate Blanchett in the lead role. Mamet has been a writing powerhouse for 30 years. He started in plays, then came to Hollywood as a screenwriter, and eventually moved into writing-directing. He has two screenwriting Oscar nominations, with 1982's The Verdict and 1997's Wag The Dog. He also has two Tony nominations with 1984's Glengarry Glen Ross and 1988's Speed-the-Plow. At one time, he was the highest paid script doctor in town. In other words, this man is a writing badass. Mamet flaunts the fact that he was self-taught. "My alma mater is the Chicago Public Library. I got what little educational foundation I got in the third-floor reading room." Mamet even has a type of dialogue named after him ("Mamet-speak") where characters viciously and cynically talk over each other.
Writer: David Mamet
Details: 124 pages (October 2013 draft)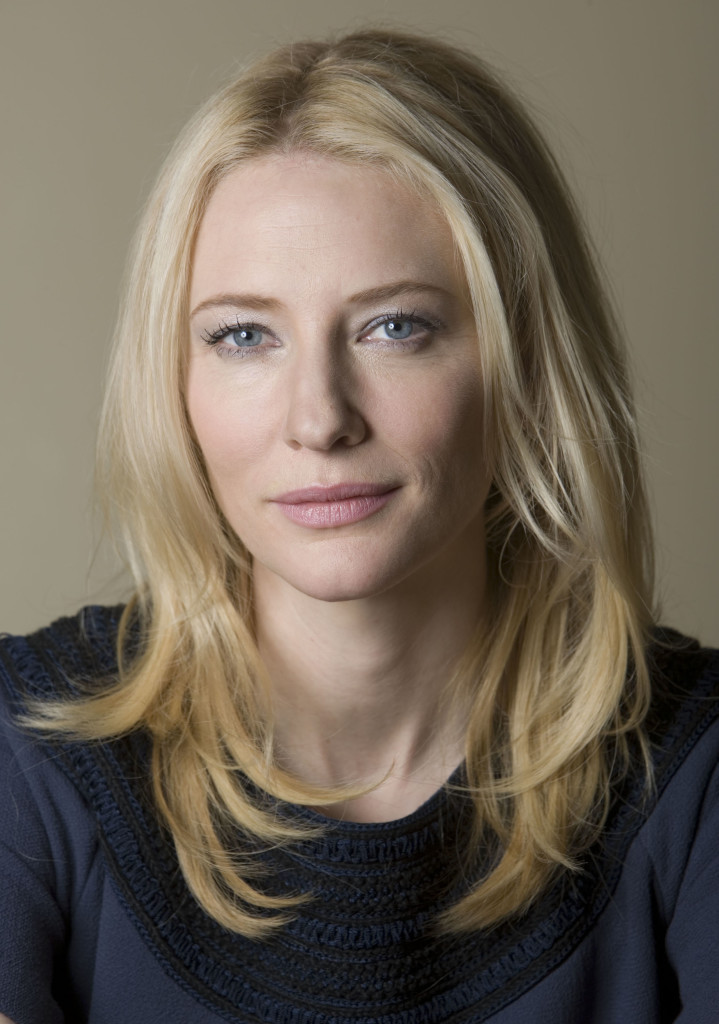 The Mamster. Mammogram. Manjambo.
I don't know if I'd call myself a Mamet fan. But I love reading scripts from anyone who's been a powerhouse in the industry. In the 90s, if you needed a script polish before production, this was the guy at the top of your list. You threw 2 million at him without blinking. And that wasn't by accident. He brought the goods.
That doesn't mean he's infallible. The 90s were all about dialogue. Tarantino, Rodriquez, and Shane Black made sure of that. And Mamet's dialogue could hang with any of those guys. So it made sense that they'd bring in a writer who specialized in that world.
These days, movies are more about story and character. Drama and action take precedence over a snappy comeback. Which is possibly why we haven't seen much of Mamet lately. But this is the snazziest and most mainstream concept he's come up with in awhile, so if there's going to be something that puts him back on the map, this would be it. Let's check it out.
40 year-old Janet Mitchell has just lost her grandfather, photographer Edward Mitchell. Edward was a big deal. His most famous contribution to history was manipulating a World War 2 newsreel film to make it look to the Nazis like thousands of Allied ships were heading to Boulogne instead of Normandy. Many people think that fake-out won the Allies the war.
Janet's flown to California with her young autistic son, John, to clear out her grandfather's home, but gets more than she bargained for when her checks stop clearing. You see, Edward's been sending her money for the past 20 years, and under the Trust agreement, she's supposed to keep receiving those checks. But now that he's dead, the checks have stopped.
As she tries to figure that out, John digs around Edward's house where he finds that his great-grandfather had an unhealthy obsession with UFOs. At first it seems like Edward helped manipulate photos to create the illusion of UFOs, but the deeper John looks, the more evidence he finds that UFOs are real, and that Edward has proof. Somewhere.
John isn't the only one interested in Edward's records. The army is as well. And when they get the sense that Janet and John might know something, Janet's life starts getting weird. First, she's framed for arson. Then that's used against her to take away her son.
She realizes that the only way to get her son back is to locate the UFO proof that John found. But where could it be?
Soon Janet is running around like a chicken with its head cut off, going to UFO conventions and trade shows. She eventually learns of a top-secret project called "Blackbird" that her grandfather was involved in. But the project is not what we think. It deals with, of all things, the JFK assassination. Or does it? Janet's become so entrenched in this world of conspiracies and lies that she's not even sure if she's sane anymore.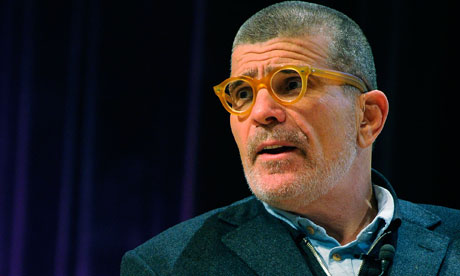 David Mamet
Blackbird was a unique reading experience, I'll say that. It's hard to summarize my feelings about it because it's so unlike any other script in the genre. Which is a good thing. The last thing I wanted was a remake of that awful Mel Gibson mess, Conspiracy Theory.
But Blackbird plays its cards so close to the vest that we're never exactly sure what's going on, and that can get tiring in a 124 page screenplay.
What Blackbird does have going for it is the Mystery Box. You get the feeling JJ Abrams would be going nuts at this premiere, the box is so prominent. We have the mystery of why the checks stopped coming, the mystery of Edward's obsession with UFOs, the mystery of the Blackbird Project, the mystery of the JFK assassination. And all this is tied up in the mystery of, is Janet going crazy??
At the very least, that compelled me to keep reading. I wanted to know the answers.
The problem is, there weren't any answers for too long a period of time. This script is what I call "backloaded," as pretty much all the good stuff doesn't show up until the last 30 pages. That still leaves 105 pages. If 90% of the good stuff is in the last 25% of the script, you can do the math about how entertaining the rest is.
For example, we don't get to the reading of Edward's will until page 45. PAGE 45! The script starts with Janet already in California for Edward's funeral. Why, then, are 45 pages needed to get us to that plot point?
Part of the problem is repetition. We're given the same information over and over again. I think I counted six times where we're told John thinks UFOs are real. He keeps finding new stuff inside Edward's house to bolster this theory. But we got it already. I don't know why Mamet felt the need to keep telling us.
Another problem is that the majority of those first 45 pages take place inside Edward's house. I'm all for single locations in movies WHEN THEY'RE WARRANTED. Like if our characters are stuck inside a nuclear fallout shelter because their city just got nuked, being in that shelter for a long time makes sense.
But when our characters can willingly go wherever they want yet stay in a house for 30-40 pages, something starts feeling off. Especially these days, when impatient audiences need their visuals constantly changing.
But even if you took that argument out of the equation, by keeping your characters in one location for a long time, you're creating a static storyline. The location is still so the story stops moving.
That's not to say you can't keep a single location interesting. There are lots of tools you can play with like conflict and mystery. And Mamet does use these. But this leads to my one big critique of Mamet's work, which is that his roots as a playwright hamper his efforts as a cinematic storyteller.
Being in one house for so long in a play makes sense. In a movie, it doesn't. I remember with The King's Speech, which was originally written as a play, Tom Hooper's number one goal was to have David Seidler rewrite it until it felt like a movie. In a now famous exchange, Hooper first came to Seidler and said, "I love this script. It's perfect. I want to do it." They then proceeded to do another thirty drafts. But it was warranted. It takes time to expand three locations into thirty.
Plus, thrillers are supposed to MOVE FAST. I would never write a thriller over 100 pages, especially one with so few characters. This doesn't hamper you as a storyteller. It helps you. Knowing you have so little space to tell your story in, you're forced to constantly get to the point. That would've helped a lot here, especially in that 40 page first act. Mamet would've been forced to ask, "Do I really need another scene where John says he thinks UFOs are real?" And all of a sudden the script is cooking along.
Then again, it should be noted that Mamet is also directing this. Since he's essentially writing for himself (and not the reader), he's likely taking some liberties and overwriting stuff he knows he's going to cut later. At least I hope that's the case. Cause this script needs to go through the chop shop. But hey, I hope he pulls it off. I'd love to see a great Mamet movie.
[ ] what the hell did I just read?
[x] wasn't for me
[ ] worth the read
[ ] impressive
[ ] genius
What I learned: Beware backloading your script. Readers are not going to wait around for 100 pages for the good stuff to start. Mystery boxes are great, but you need to give us at least some big answers before the final act or we'll get impatient and give up.