Genre: Horror
Premise: (from Blood List) Having moved into a "clean house" to treat his auto-immune disorder, 11-year-old Eli begins to believe that the house is haunted. Unable to leave, Eli soon realizes that the house, and the doctor who runs it, are more sinister than they appear.
About: This was the NUMBER 1 SCRIPT on this year's just released Blood List, a list of the best horror/thriller scripts of the year, and the annual kick-off for screenplay lists. Today's script was written by David Chirchirillo, who does have a few produced credits, but none you can come back to your hometown to and proudly use as way to say "fuck you" to all the people who never believed in you, which is, as we all know, the only reason we write. Quick side fact about The Blood List. It included a script that was posted here for Amateur Offerings just last July (Unlawful, by Carver Grey). Just goes to show – if you write a script and it gets a good reception on the site, good things can happen to you! So keep those submissions coming (details at the top of the review I just linked).
Writer: David Chirchirillo
Details: 98 pages (undated)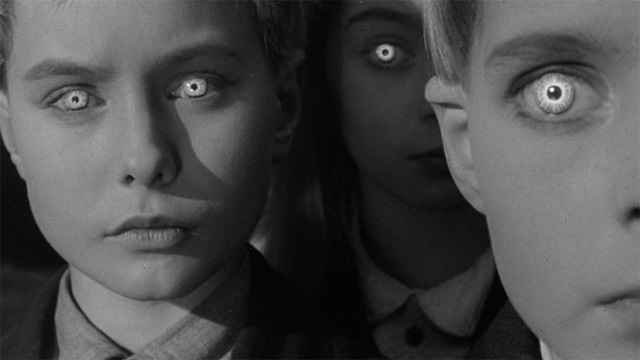 Note to all. For your future sanity, do not ever, and I mean EVER, drive anywhere at 1 am in Los Angeles on Halloween. Not only are there 3 million drunk hipsters stumbling around in the middle of the road, but since everyone knows someone who knows a make-up artist here, everybody actually looks like the character they're portraying, which results in a particularly trippy experience.
Here are some of the people I ran into who could've easily been mistaken for the real thing: The Hulk, Homer Simpson, Elsa from Frozen (but with a short skirt), Netflix and Chill (A guy with a shirt that said "Netflix" and then a bag of ice), an Ipad, an entire flash mob of Donald Trumps, the naked white Prometheus alien, Groot, Kylo Ren, a somehow working E.T. doll/man, and a guy who was dressed up as half Jake Gyllenhaal from Nightcrawler and half Jake Gyllenhaal from Southpaw.
I bring this all up because I was traumatized by the experience and realized the only way I could move past it was to review ONE LAST HORROR SCREENPLAY. Call it script therapy, but I needed this.
11 year-old Eli has a serious auto-immune disorder, the kind that places him a few dust pans short of Bubble Boy. But lucky for him, his parents have found a unique place that treats this disorder.
So Mom and Dad join him inside a home that has the most advanced clean-air filtering system in the world. The home is run by a woman named Dr. Isabella Horn, who looks a little bit like a polygamist's wife, and claims to know how to cure Eli.
Eli likes the place at first. Being able to run around sure beats putting on a hazmut suit and eating your cereal through saran-wrap, but then he starts seeing strange shit around the home. Like a kid his age wandering around. An older woman who always seems to be screaming, and some creepy pale dude who needs a serious trip to the tanning salon.
The ghosts eventually orchestrate the age-old ghost custom of "charades talk," which leads Eli to a hidden room that tells him that everything about this place is a lie. But the real shocker is what happens next. Eli learns that it isn't just this house that is a façade, but his entire life. Can Eli escape from this hell-hole? After learning the truth, does he even want to? These are just a couple of the questions posed in…. Eli!
"Eli" is a script that shows promise. But it ends with a payoff so out-of-left-field, I'm not sure even the Kansas City Royals could've caught it.
I can't discuss what that ending is without getting into spoilers, but I admit having an ending this weird will get readers talking and that puts your script well above the competition. The majority of horror scripts are by-the-numbers retreads with the requisite number of spooky components (1.5 characters crab walking backwards through hallways, 7.8 jump scares) and not much else. When you go bold with your ending, at the very LEAST, you're going to get people talking.
Speaking of "retread," here's the big lesson I learned from today. Your goal with a horror script – and really any script – is to find fresh ways into proven ideas. That last part is key. PROVEN IDEA. Because that's the part the studio requires in order to purchase your script. They need a formula that's been proven (and thus can be marketed).
The "fresh" part is what allows you, the writer, to explore things within that proven formula that haven't been explored yet. This is where you get to show off YOUR talents, your originality, your imagination. This fresh angle can come from story, from setting, or from character. Eli does it with setting. We've seen haunted house movies before. But we've never seen one inside an air-sealed germ-centric home. This small twist gave David the ability to explore things that haven't been explored before in this genre.
And that's what kept me engaged. I was unfamiliar with the setting and wanted to know more. Think about that. I've been inside a billion haunted houses in the movies. But not one with these kinds of rules. That makes me want to learn the rules. That makes me curious. That makes me intrigued to see how this particular set of rules is going to impact the story.
This seems like a minor point but it may be one of the most important you'll read on the site. If a reader has been down a road before, all they're thinking about is getting home. But if you take them someplace they've never been, they want to stick around and explore.
Character-wise, "Eli" was good but not great. Friday we discussed how the main character was impossible to root for. Eli is the opposite. He's a kid (innocent children are easy to root for) who has a disease that's robbed him of his childhood. Who's not going to root for that guy?
Where "Eli" drops the ball is with the parents. First of all, I didn't like that the parents joined Eli in the house. The whole idea with horror is to make things as isolated and hopeless and scary as possible for your protagonist. Here we give Eli two strong adults who love him and protect him throughout the script. For that reason, when things start to get scary, I wasn't worried for Eli.
On top of that, the parents were on the same page with everything. So there was no conflict or issues between them. In most horror movies about children, either one parent is out of the picture or the child is adopted (creating a coldness between him and the parents). You saw this in recent horror films, It Follows, The Babadook, and The Final Girls. And can even see it as far back as The Exorcist. Something about two parents screams "safety," and that's the last thing you want your audience to feel when they're watching a horror film.
Now later, I found out why Chirchirillo had to include the parents. And I suppose I'm inclined to agree that they were necessary. But I still would've created some sort of conflict there so there was at least SOME instability in that relationship. Again, the more stability you have in a horror film, the more boring that horror film probably is.
I'll give "Eli" this. It holds your interest until the very end. I'm still not sure I liked the ending. But I wanted to find out what happened. And if a script achieves that, at the very least it's worth checking out.
[ ] what the hell did I just read?
[ ] wasn't for me
[x] worth the read
[ ] impressive
[ ] genius
What I learned: If you're writing a horror film about a child, it's best to give them only one parent, and preferably, you want to make that parent the mother. A big adult male screams "safety" to your audience, and that's the last thing you want your audience to feel. Of course, you can play with this trope (just like you can play with any trope in screenwriting). For example, you can give your child protagonist a single father and place him in a wheelchair (maybe give him MS?) so he appears weak to the audience and incapable of protection. But yeah, if you want to scare us, don't make your young hero's father Vin Diesel. Chances are, we won't be too worried about him.