Genre: Sorror (Sort of Horror)
Premise: The illustrious "Fevre Dream" steamboat's maiden voyage is disturbed by a mysterious passenger who may or may not be a vampire.
About: With Game of Thrones coming back to TV this week, I thought it'd be the perfect time to review a script by… George R.R. Martin??? Yes, believe it or not, Martin wrote a screenplay. It was adapted from one of his own books, Fevre Dream, and written back in the 90s. The script received renewed interest, obviously, when Game of Thrones became big, but apparently missed a window with a big-time director (who Martin wouldn't reveal) in 2013. Still, Martin is hopeful, and says if the movie ever gets made, this is the draft they'll use.
Writer: George RR Martin
Details: 129 pages (undated draft, but was written at some point in the 90s).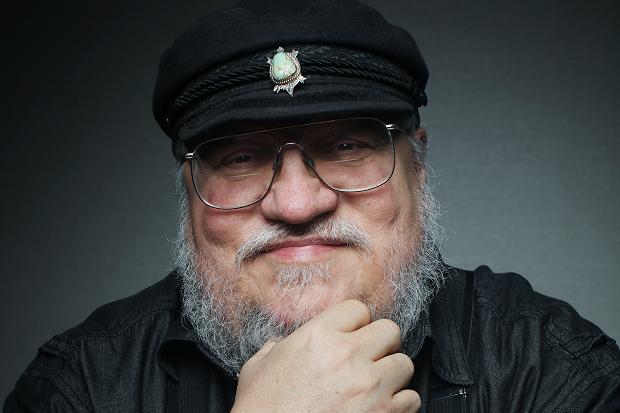 So when I was researching this script, I came upon a 2013 quote where Martin sounded very hopeful about an A-list director who wanted to make this film. That never came to light. And it reminded me that even when you're as hot in Hollywood as someone like Martin was in 2013, it's STILL tough to get a director attachment.
Getting a major director to attach himself to your script is one of the surest ways to get your movie made. BUT. Getting a major director to attach himself to your script is also one of the HARDEST things to do in the business. Actors can make three movies a year. A director will spend three years of his life on a film. Think about that for a second. That means in a, say, 20 year career, a director can only make SEVEN MOVIES. So he has to be very very very choosey. Yet when a director does commit, you're golden. Your movie is greenlighted and it gets made and your life changes.
So if there's one question that I think we should try and crack here on Scriptshadow, it's: How do you get a director to attach himself to your script? What kind of scripts do directors like to direct? Obviously something visual. Something that allows the director to play, possibly try new things that haven't been done before.
We were just discussing this with Ready Player One in my newsletter. If you're going to get Spielberg interested in a sci-fi or adventure script, you can't give him your version of an Indiana Jones type movie. Spielberg's already done that. If he's going to commit to that genre, you have to give him something he hasn't done before. A race in the middle of Times Square with the Back to the Future car and dinosaurs on the course? That's something he hasn't done before.
The tricky thing is that every director's different. Nicolas Winding Refn doesn't want to make the same movies as Clint Eastwood who doesn't want to make the same movies as James Wan who doesn't want to make the same movies as Martin Scorsese.
Muddying the waters more is that some directors are just interested in character. And actors like these directors because they're more likely to bring them accolades and respect. Damien Chazelle isn't the kind of guy who's going to make Jurassic Universe. Yet two of the hottest stars in Hollywood, Ryan Gosling and Emma Stone, just signed on to his latest project because J.K. Simmons won an Oscar in Chazelle's last film (Whiplash) and if he can win Simmons an Oscar, then maybe he can win them an Oscar. So maybe that means you should write for character to indirectly get to the director.
I don't know the answer to this question but I do think you should always keep the director in mind when writing a script. Whatever types of movies you like, study the directors who direct those kinds of movies, figure out what things they're drawn to, and then make sure you include those in your own script, only do it with a new twist or with even more imagination. Again, you can't just give directors the same thing. They want that "next thing."
Today's script, Fevre Dream, is very director-friendly. I haven't seen this kind of attention to detail since James Cameron's infatuation with the Titanic. The story follows an uptight steamboat captain named Abner Marsh. The burly Abner lost a fleet of his ships recently in a series of crashes and has put all his remaining money into the Fevre Dream, which he claims is the fastest steamboat in the country.
One of the fun things you learn reading Fevre Dream is that there used to be these unofficial steamboat races down the river, with every captain trying to prove his dick, err, his steamboat, was the biggest, err, fastest. The faster the steamboat, the better the reputation, the more customers, the more money you made.
But Abner has to make a deal with the devil to get this speed. Short on cash, he brings in a partner, the mysterious Joshua York, a fair-skinned Englishman who has only one rule. He needs to conduct business in every town they visit.
Seems like a small favor to ask, but Abner soon finds York disappearing into these towns for 2-3 days, holding up his boat, starting the Fevre Dream off with a bad reputation. Not only that, but he always brings mysterious characters back with him. These individuals, like York, are never seen during the day. And their social skills are so serial-killer-like, they begin scaring the other crewman.
It doesn't take a White Walker scientist to tell that these folks are vampires. But what are they doing on the boat? What is it they want? That becomes clear when York finally confronts another vampire, a gentleman named Damon Julian who's lived for THOUSANDS of years to York's hundreds. These two will eventually square off. And the Fevre Dream, unfortunately, will be caught in the crossfire.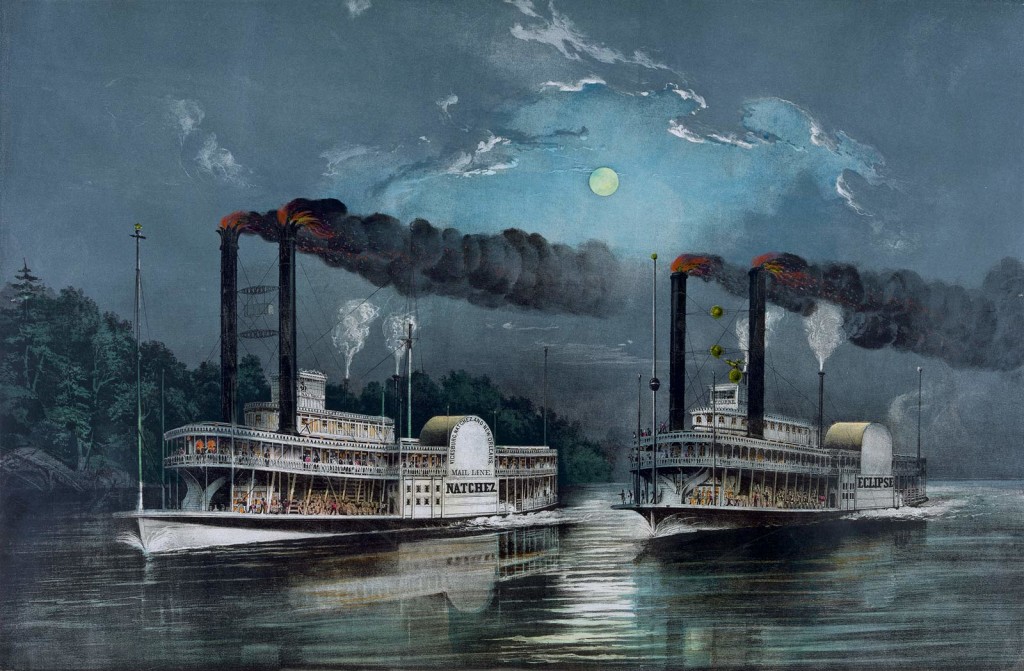 I'd like to begin by saying: THIS IS HOW YOU START A SCREENPLAY.
If you can't grab your reader right away, why would the reader believe you could grab them for an entire story? And a great way to grab a reader is to make them feel EMOTION.
Fevre Dream starts with a black teenage girl being auctioned as a slave. Men bid on her heartlessly, as if she were an object. And when the money gets higher, so do the demands. The men want to see "what she's working with." And so the girl is required to disrobe and stand completely naked in front of these men.
It's a scene so unsettling that you can't help but be affected by it. So affected are you, in fact, that you don't realize Martin's roped you in.
But what really sets Fevre Dream apart is its attention to detail. I recently read a script about a game designer. My big complaint to the writer was that at the end of the script, I didn't know any more about what a game designer did than what I knew at the beginning of the script. That's a big fail. Whatever your subject matter is, you better make sure the reader leaves the story knowing more about it.
And here, the way Martin lovingly describes the design of the steamboat, how it runs, how it's managed – it made you feel like you were back in 1850, like you really knew what riding on these steamboats was like. That's what great scripts do. They bring you into their reality.
Where the scripts starts to get shaky is in its depiction of vampires. So much time is spent explaining to us what these vampires weren't (they're not affected by holy water. They don't need to sleep in coffins. They don't leave a pair of bite marks on your neck), that I was never sure what they were. I didn't know the rules. They drank blood. They could walk around in light sometimes. Other than that, they felt ill-defined. And that's when I realized why Fevre Dream wasn't the kind of hit Game of Thrones was.
I don't think Martin knew what he was writing here. Is this a steamboat movie with vampires or is it a vampire movie that takes place on steamboats? It feels to me like Martin was fascinated with steamboats but knew writing a story JUST ABOUT THEM would be lame. So he decided to add vampires.
The results are uneven, but that doesn't mean the script doesn't work. Martin has such a love for everything he writes that that love washes over you. He makes you a believer.
Martin's also really good at shocking you. There's a scene in this script that is one of the most shocking I've ever read. It's so disturbing that most of you wouldn't be able to handle it so I'd suggest you never look into it.
But in a strange way, I admired the scene. So many writers know where the "Hollywood Line" is. And by "Hollywood Line," I mean that line that Hollywood doesn't want you to cross less the audience gets offended. It affects everything we see because we know that in the end, it will always be okay.
But when you decide to cross that line? When you ignore it? You force the reader to revaluate everything they think they know and now they have no freaking idea what's going to happen next. That's territory rarely explored in screenwriting. So it's refreshing when I see it.
Fevre Dream is a strange tale. I've seen some odd mash-ups before (Hansel and Gretel as gun-slinging killers?) but steamboat porn and vampires is a first. If you're weird and have a high tolerance for one extremely violent scene, this script is out there. Grab it and take a read.
[ ] what the hell did I just read?
[ ] wasn't for me
[x] worth the read
[ ] impressive
[ ] genius
What I learned: Sounds. A lot of screenwriters are so focused on the VISUAL side of their screenplay that they forget about the audible side. Sounds add dimension to the read. And the more dimensions you add, the more you can trick the reader into believing in your world. Key in on any important sound and describe it as well as you can. For example, when Damian (one of the vampires) is first introduced, Martin reserves a line just for his voice: "His voice is dark and sensuous, rich as a fine cognac." A tiny line but I could hear Damian's voice after that.  It broke down one more brick between reality and fiction.