Genre: Thriller/Drama
Premise: (from Black List) After negligently killing a hunter with their patrol car, an alcoholic Sheriff's Deputy and her superior officer must decide what to do with the only witness to their crime – a death row inmate only days from execution.
About: Today's script double-dipped into Script Paradise finishing on the 2015 Black List with 11 votes AND winning a 2015 Nicholl Fellowship. It is the breakthrough screenplay for Andy Friedhof.
Writer: Andy Friedhof
Details: 116 pages (Oct. 2014 draft)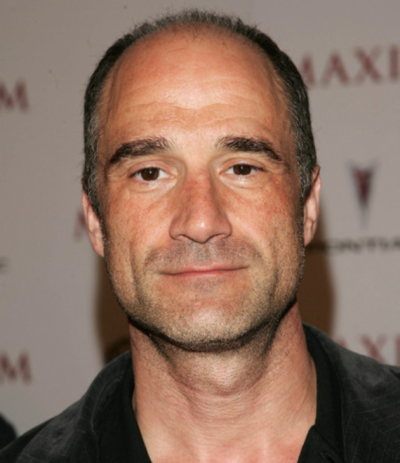 Elias Koteas for Stan?
Yesterday, someone in the comments section said (paraphrasing): "I don't get it Carson. This script sold and yet the entire review is about how it's not good. Shouldn't you be telling us why the script sold?"
Over the years, I've learned that you don't know for sure why a script sold unless you talk to the production company that bought it. For example, a lot of script purchases come through relationships between the company and the writer. Often what will happen is a prodco and a writer will spitball ideas, the prodco will say, "Hmm, that's something we'd like to make," – the writer will then write it on spec, and the prodco will then buy it – EVEN THOUGH THE SCRIPT ISN'T IN GREAT SHAPE YET.
To someone judging that script on merit alone, the sale will be confusing. "That script wasn't very good," they'll say. What they don't know is that the prodco wants to make that movie and will therefore continue to develop the script until it's at a place that they like.
This is why I like the Black List. For all of its weaknesses, it's still a system where I know it wasn't just one guy at a production company who endorsed the screenplay. It's 10, 15, 20, 30 people. That consensus usually (not always, but usually) means you're going to read a quality script.
And not only did today's script impress 11 industry vets, it also beat out 7000 other screenplays to win the Nicholl. Let's see what this puppy is all about!
Sergeant Stan Gittany is in his 50s and bitter as fuck. While no one else would agree with him, Stan believes he's awesome. And he's pissed off he's been passed over again and again in life, leaving him as some second rate Sheriff wannabe, teamed up with wet blanket deputies like 30-something Josie Deumann.
That said, Stan's got a fairly big job tonight. He and Josie are transporting convicted killer Bernie Houle – a Chippewa Indian who's looked at by most as a dangerous lunatic – to the jail where he's going to be executed in three days.
During the late night drive, Stan and Bernie get into an argument, causing him to lose focus and hit a hunter crossing the road. Stan and Josie freak out, thinking they'll get at least two years for vehicular homicide if anyone finds out about this.
But the real complication is that Bernie saw the whole thing. Even if they ditch the hunter's body, Bernie will squeal the second they get to jail. So Stan comes up with a plan. Ditch the hunter's body. Then hide Bernie at Kyle's cabin (Josie's brother) and tell the authorities he escaped when they hit a deer.
Sheriff Tom Docherty comes in and immediately orders a manhunt for the "escaped" Bernie while Stan, Josie, and Kyle try and figure out what to do with killer. Then Stan comes up with an idea. What if they executed him here? In the cabin? The same time, same manner, same drugs – They simply become the executioners.
The other two aren't into it but they figure as long as it gets this problem out of the way, so be it. It will now be up to Sheriff Docherty to discover the ruse and get to the cabin in time before our culprits can become the world's first independent Death Row.
I really liked this setup.
One of the things you're constantly looking for as a reader is when writers elevate or evolve common setups.
Great Falls could've easily been two cops in a car who hit a hunter and try to get away with it. By adding this wild-card third variable – a killer on the way to be executed – it adds an entirely new dynamic to the story. It's the "strange attractor," we always talk about that makes the script unlike anything else out there.
So at this point, I was all in. A ticking-clock thriller where three people must figure out what to do with a notoriously dangerous killer. Setups don't get much better than that.
However, Friedhof then makes an unexpected choice.
He ditches the thriller angle to focus on the moral one. Namely – Do human beings have the right to kill other human beings?
This is a fascinating question that could be debated ad nausea. I've had many arguments about it with friends over the years.
But DRAMATICALLY, the choice is risky. You're asking the audience to hope three people are stopped before they're able to put down a murderer. And not just any murderer, a convicted murderer who's been scheduled to die on that day anyway.
Let me make this clear. If this were real life, I'd have conflicted feelings over this. But this isn't real life. It's a movie. And in a movie, things need to work DRAMATICALLY. Dramatically speaking, why do I care whether a terrible man is saved or not? You have to give me a reason to want him to be saved.
However, the thing about Great Falls is it never stops changing. It's like a cell that keeps mutating. Just when I set myself up for THAT storyline, the execution is botched, Stan is eliminated from the picture, and now it's just Josie, Kyle, and Bernie who are left. And there's still 40 pages to go. What now??
If Great Falls has a strength, that would be it. YOU. DON'T. KNOW. WHAT'S. COMING. NEXT. Every time I was like, "Oh, it's THAT kind of movie," it would turn into another kind of movie.
Its other big strength is why it won the Nicholl. There's character development up the wazoo (the Nicholl loves itself some character development!). Josie's got a dementia-ridden mother she doesn't have time to take care of. Kyle was in prison for six years for stealing cars. Stan's been passed over all his life for being a screw-up.
Great characters are characters who are unsettled inside. They're battling something, whether it be something in the past (a mistake they made), the present (an addiction they can't kick), the future (how do they take care of their family if that pension doesn't come through). A character who's at peace with himself is not an interesting character.
When you scoop that up and smother it on top of an original plot like this one, you're going to get contests excited. My excitement, however, kept vacillating back and forth. I'd love this script, then lose interest, then love it again, then lose interest. I'm still not sure if all the pieces come together but I'll say this – it's an incredibly original read. If you like not knowing what's coming next, Great Falls is for you.
[ ] What the hell did I just read?
[ ] wasn't for me
[x] worth the read
[ ] impressive
[ ] genius
What I learned: So you know how I said above "a character who's a peace with himself is not an interesting character?" Bernie was the one character in Great Falls at peace with himself. And guess who was the weakest character? Bernie. He admitted to his crime. He seemed relaxed the whole story. I believe this script can jump to the next level if Bernie is more of a wild-card. In this draft, he's way too passive.