Hey guys. Quite a few of you e-mailed to say you wanted a forum to discuss my new favorite script, Hot Air, which I reviewed in the newsletter. Since discussing awesome scripts was what this site was originally made for, how can I deny you that opportunity? Here's some Hot Air. What did you think??
Genre: Drama
Premise: New York's most hated conservative talk-radio host has his world turned upside-down when his 16 year-old niece shows up at his doorstep.
About: I heard about this script a couple months back. Someone told me it was really good. I read the logline and thought, "That sounds abysmal," and have forgotten about it ever since. Going back through my files, I spotted it, rolled my eyes, and said, "Okay fine, I'll give it a shot." It was hard going at first, but the script keeps getting better and better til the very last page. This is Reichel's BREAKTHROUGH script, believe it or not. He got representation off it at The Gotham Group and CAA.
Writer: Will Reichel
Details: 112 pages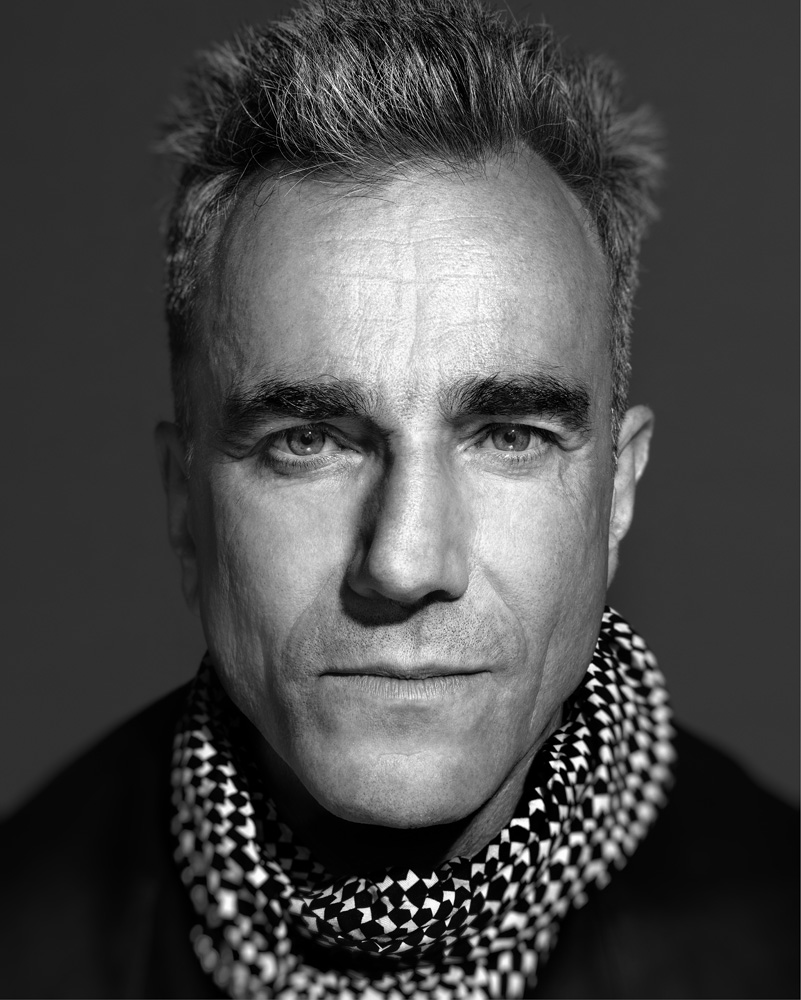 At first he might seem like an odd choice, but looking back at Gangs of New York, I think Daniel Day Lewis would love to play this character.
My friends, welcome to the number 1 Black List script of 2014. But Carson, you say, how can you possibly know what the number 1 Black List script is six months before the Black List comes out!? Well, I knew The Imitation Game was going to run away with it two years ago, didn't I? And then last year with Draft Day I knew… well, okay, I had no idea that Draft Day was going to win. But that's beside the point. Hot Air has great characters, it has the whole political slant going for it (The Black List loves it some politics), and it has echoes of past Black List winners, like Juno.
Oh no! you're now saying to me. Not another Juno! Let me ask everyone, when did you all start hating Juno? Because all during its script run, everyone loved it. Then all during its movie run, everyone loved it. And then all of a sudden, everyone hated it. Actually, none of that is important. Hot Air really isn't that much like Juno. That's what's great about the script – it doesn't quite feel like anything you've read before. Or Juno. Man, I hated that movie.
I have never listened to Rush Limbaugh, but my impression of Lionel Macomb, our hero, is that he's a unique cross between Limbaugh and Howard Stern – he's a conservative New York shock jock who gets angry for the people, who's tired of these damn liberals for giving out all these free rides, dammit!
His topic of the month is border hoppers, or more specifically, illegal aliens and their children. Should the children get U.S. citizenship or should we send them back to Mexico? You can guess where Lionel comes down on this issue. "Send 'em home!" he tells his audience, who's most assuredly pumping their fists in agreement.
The thing is, not as many people ARE pumping their fists for Lionel lately, as they're moving over to the hot new show on the block, Garret Whitley. Whitley is also a conservative, but his strategy is the opposite of Lionel's – he kills 'em with kindness. The worst part about Whitley's rise? He was a former disciple of Lionel himself!
As if that isn't enough to think about, Lionel gets the shock of his life when his 16 year-old niece, Tess, shows up at his door looking for a place to stay. Now you'd think if your homeless teenaged niece showed up, you'd give her a bed to sleep on. Except this is Lionel Macomb, who basically tells her to fuck off.
To be fair to Tess, it's not her fault. It's Tess's mother (Lionel's sister) that Lionel truly despises. Sis is a selfish drunk who's been screwing people over her whole life, including Lionel. He doesn't need any of that in his life right now.
But Tess is a resourceful little gal, and after a threat to get on Twitter and let the world know that her uncle is willingly sending her into the arms of the very social services sector he rails about every morning for ripping off Joe America, he relents to let her stay a week until they can figure out a more permanent solution.
While Lionel would love to ditch Tess, his lawyer points out that the more they allow Tess to traverse around New York on her own, the more likely she is to get into trouble, which could come back to haunt him. The lawyer suggests a strategy – keep Tess close so she can't hurt you.
So Lionel starts bringing Tess to work, where she learns the ins and outs of the talk show circuit, namely that whenever someone of importance wants to take on Lionel in his coveted radio ring, they hang up on him and go to the next guy. Lionel isn't exactly a fraud, but he's getting softer in his old age. Tess believes that if he debated some real people, maybe his ratings would stop slipping.
Lionel is reluctant at first, but as Whitley starts to widen the gap in their head-to-head matchup, Lionel realizes Tess is right. If he has a shot at staying relevant, he's going to have to take on his nemesis. But if he's spent the last five years playing it safe, does he still have what it takes to hang with the big boys? We're going to find out.
Okay, so is this yet another "broken person comes into another broken person's life and both of them teach each other something" story? Yes. But it's a really good one, about as good as you're going to see. Put frankly, this is how you fucking do it.
There are so many good things about this script, I don't know where to start. First, Lionel is written REALLY WELL. When this guy spouts out his bullshit over the air, you fucking believe it (sorry about all the "fuckings." Lionel has rubbed off on me).
Not only that, but Lionel is the kind of character we call "Actor bait." I can't stress it enough. If you want to get a script made, write a part that an actor can't refuse, that an actor would die to play. The character of Lionel gets to spout out some of the most aggressive insane passages of dialogue any actor will get to say on screen, ever. Of-fucking-course actors are going to kill to play this part.
Speaking of, you usually want one "dialogue-friendly" character in your script. Someone who naturally has a lively, interesting way of speaking. If you write dialogue-friendly characters, you tend to get awesome dialogue. Here we have two. We have the over-the-top Lionel, and we have the clever and chipper Tess. Whenever these two say something, it's usually interesting (i.e. Lionel: "How'd you know where I live?" Tess: "I followed the trail of fire and brimstone.").
Then there were a lot of little things I noticed. Although the time frame for Tess's stay actually stretches to 4 weeks, it's constantly re-upped, giving the illusion of urgency in every section. So at first, she's only allowed to stay for the weekend. Then it's a week. Then, when things haven't been figured out yet, it's another week. This "series of deadlines" works so much better than if we would've said straight out, "You can stay for a month," as that would of felt like too much time to the reader. Very clever!
Reichel also keeps the pressure on our protagonist as his ratings slip and the advertisers threaten to drop out. This keeps the stakes high during a storyline that could've easily felt blasé (guy sits in a booth and talks to people). Those advertiser meetings are tough on Lionel and we feel his pain as things get worse. The thing about stakes is they force your character to act. If your hero were to sit around and do nothing, he'd be screwed. Because there are stakes, Lionel has no choice but to take on Whitley in the end.
Also, Reichel takes a time-tested premise and spins it a little. Typically, in this scenario, it's the daughter who shows up at our hero's doorstep. But in this case, it's the niece. Now technically this is the less compelling choice, since there's less at stake with a niece than a daughter. But a spin is only as good as its execution, and what's great about this twist, is what Reichel does with it. Reichel uses the niece to explore this whole complicated brother-sister backstory between Lionel and Tess's mom that evolves in the most unexpected but satisfying way. I loved it.
Then there were the subplots. When you have a straight up character piece centering on two characters, that relationship isn't going to be enough to carry the whole story. You have to build in subplots – meaty little conflict-laden relationships that need to be explored in their own right.
Lionel's past and subsequent rivalry with Whitley was perfect. Lionel's relationship with his girlfriend/publicist who was happy to fix Lionel's public life but tired of fixing him privately was also great. And Tess's relationship with a senator's intern where (spoiler) she ends up getting played, was yet another awesome thread.
But when you REALLY know that you're dealing with a hotshot is when subplots interweave with one another. Tess's relationship with the senator's intern actually weaves into Lionel's brawl with Whitley in the script's climax.
It's so disappointing to read scripts where it's clear the writer hasn't put any effort into the story. When you're deftly interweaving subplot threads with one another and making them pay off in the climax?? You're a baller. There's no way you're coming up with that in a single weekend. That kind of thing takes time and dedication.
I loved this script! And I don't even like or care about the world of conservative radio talk show hosts. If I have any complaints, it's that maybe Lionel started to be too nice to Tess too early. I would've liked to have seen them spar more. And Tess also needed a little more room to breathe. Lionel is SUCH a big personality that Tess disappeared at times.
But yeah, other than that, this was awesome. Top 25!
[ ] what the hell did I just read?
[ ] wasn't for me
[ ] worth the read
[x] impressive (Top 25!)
[ ] genius
What I learned: A cliché can work for you IF you build an honest backstory around it. Tess walks around with an old polaroid camera, taking pictures of everything. I'm not going to lie, when I saw, "Pretty alternative girl with a camera," I winced a little. But when we find out WHY she has the camera (it was her only honest connection with her mother, who used to own and use the camera herself), it made sense.