Scriptshadow 250 Contest Deadline – 85 days left!
Genre: Biopic
Premise: The story of Joy Mangano, the creator of the Miracle Mop, one of the most successful products in history.
About: The winning combo of David O'Russell and Jennifer Lawrence is back. And talk about a strange writing twist as Annie Mumolo, best known for co-writing the hit comedy, Bridesmaids, with Kristin Wiig, has taken on scripting duties. Joy will be hitting theaters later in the year, smack dab in the middle of Oscar season, and will secure Lawrence her second Oscar (yes, I'm calling it right now – this is a foregone conclusion).
Writer: Annie Mumolo
Details: 136 pages (First Studio Draft – May 17, 2013)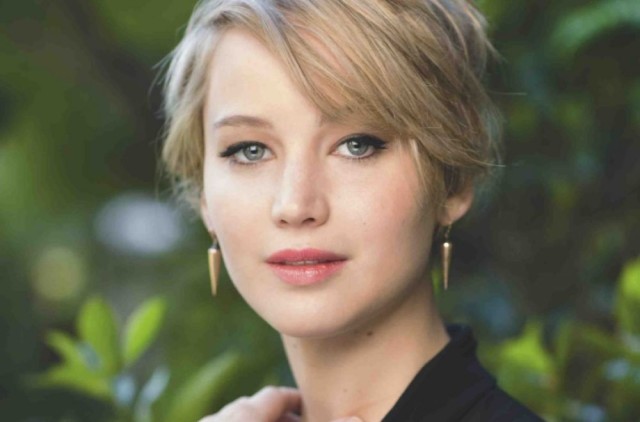 Chant it with me: Bi-o-pics! Bi-o-pics! Bi-o-pics!
Are biopics becoming the new indie superhero movie? Everywhere you look, here comes another one. I'm sure it's only a matter of time before these indie studios find a way to create "universes" out of biopics. Like maybe Nikola Tesla can appear in a movie about River Phoenix. Or Erin Brokovich can cameo in The Imitation Game 2. Can somebody say "bank?"
In all seriousness, I'm shocked that no one's made a story about Joy Mangano before. If everything I just read is true, this is one of the most amazing true stories ever. I'd go so far as to say if you want to enjoy this script (or the film), don't read this review or research Joy. The joy (no pun intended) of this script comes from experiencing all the little twists and turns in Joy's life as she pursues her dream.
However, seeing as this is a textbook example of how to write a great biopic, I would encourage anyone writing one themselves to seek the script out and study it. I'll talk about why this is such a great script in a second. But first, here's a quick breakdown of the story.
When Joy marries the perfect man in Tony Mangano, the Long Island native is floating on Cloud 9. After having three kids, you couldn't draw up a better dream life than if you manufactured white picket fences for a living. But all that comes crashing down when Joy finds out Tony's been cheating on her.
Most women would've swallowed their pride and kept their husbands after this news. But Joy is not "most women." She divorces Tony and attempts to raise her three kids on her own. That proves tough, but luckily, Joy's been working on an idea she's come up with. A mop that magically picks up everything when you use it, the water AND the gunk.
Soon she's selling these mops outside K-Marts before finally getting a shot to do a run on HSN. After some doofus screws up the pitch on the mop's first run, Joy gets a shot to personally pitch the product. The result is shocking, with her selling out every single mop she's produced.
With the help of her father, who secures a manufacturing deal in California, Joy soon has a fledging business. But when the manufacturing company suddenly raises her prices, she suspects something foul is afoot. Being Joy Magano, she personally flies there to find out what's going on. What she finds out is shocking not just because she realizes everything about her business is a sham, but that it was her own family that did it to her.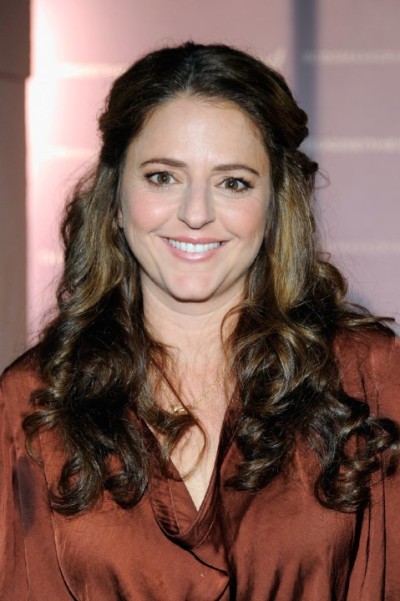 Annie Mumolo
This script is a testament to the power of the ACTIVE MAIN CHARACTER. We talk about that all the time. But you really see it in action here. An active main character GOES AFTER THINGS. And we like people who go after things.
For example, when Joy's product gets picked up by HSN, they have some actor who doesn't know the product demonstrate it. And he does it all wrong. Naturally, the mop doesn't sell. So what does Joy do? She personally goes to the HSN headquarters and demands to speak to the president. That's what I mean by ACTIVE.
Again, later, when Joy can't get anyone from the manufacturing company on the phone as she's trying to figure out why they've raised her prices, she FLIES TO CALIFORNIA to confront them. Again, that's an ACTIVE character. Audiences LOVE watching characters do this. And it makes stories so much more exciting. Wouldn't you rather watch someone who's passionately purusing something than someone who's sitting around letting life pass them by?
I suspect a lot will be made of how powerful a role this is for a woman, and they're right. There should be more roles like this for women. But again, this kind of role needs to be written for EVERYBODY. There aren't enough roles written with characters who are this active. That's the main reason "Joy" works.
Speaking of the active stuff, there's another great screenwriting tip buried in the "go to California" scene. I'm going to guess that, in real life, Joy didn't go to California. I think she probably made a lot of phone calls and figured out they were screwing her over. However, as a storytelling device, phone calls are boring.
So instead, Mumolo had Joy go to California, and we get a much better scene as a result. While Joy is questioning the people at the company, her friend is outside and sees men sneaking Joy's mop molds into a truck. Her and Joy then follow the truck, and eventually get an officer to stop it, and confront the man driving. This is way way way more entertaining than any scene you could've gotten on a phone call.
There's other things about this script that make it stand out as well. Take Tony, the cheating husband. What are most writers going to do with this character? They're going to vilify him, right? It's the obvious thing to do so it must be the right choice. Well, instead, after their initial break-up, Tony actually becomes a supporter of Joy's. He wants her to succeed.
This minor unexpected touch made the movie feel more like reality. Because if every character follows the typical movie blueprint, people become aware that they're watching a movie. When characters act unexpectedly – outside of stereotypes or clichés – it tricks the viewer into thinking they're watching real life.
And actually, I loved who the villain ended up being (major spoilers ahead). The villain was the father. He ended up deceiving Joy and stealing her patent in order to make a buck. And when you think about what you want out of a villain – which is to infuse frustration and anger into the audience – there's really no better person to do that than family.
I mean, who the hell cares if Ultron screwed you over. You don't even know the guy. But your own father?? The person who raised you?? The person who you trusted more than anything?? When it's THAT person who deceived you, it's going to hit on a 100x deeper level than any villain Marvel can come up with.
With that being said, the father is the only element here that needs further development. He only becomes a major player late in the movie. Before that, we saw bits and pieces of him as well as hearing about him peripherally (he divorced Joy's mom so she always complained about him). We needed to see a couple of more scenes with him and Joy early so his deception at the end hits harder.
But other than that, this script is the bee's kneecaps. And I have to give props to both Russell and Mumolo. Russell gets a lot of heat for his activities on set. But there isn't a director out there right now who understands storytelling better than him. And I'm not going to lie. I totally pegged Annie Mumolo as a lightweight after Bridesmaids, someone who benefitted greatly from a friendship with Kristin Wiig. But this script proves she's the real deal, and might even win her an Oscar.
[ ] what the hell did I just read?
[ ] wasn't for me
[ ] worth the read
[x] impressive (Top 25!)
[ ] genius
What I learned: Montages are often boring and skipped over by readers. People aren't interested in reading through a bunch of random shots. So I love what Mumolo does here. She NAMES her montages. This instantly gives the montage a theme and therefore strips away their randomness. So for example, on page 31 we get the "Joy Without Tony" montage, to signify her new daily routine after her divorce. Then later the "7000 Mops" montage, where she must somehow produce 7000 mops. It's a small thing, but for someone who hates montages, I found it clever.