Genre: Thriller
Premise: A psychiatrist tasked with determining if death row inmates are mentally fit for execution encounters a strange inmate who somehow knows everything about her.
About: This appears to be one of those scripts that slipped through the awareness cracks. It did finish on the Black List last year, but near the bottom. The script sold to Lionsgate in a bidding war, and ended up with a mid-six figures price tag. The writer, Hernany Perla, had been working at Lionsgate as an exec.
Writer: Hernany Perla
Details: 111 pages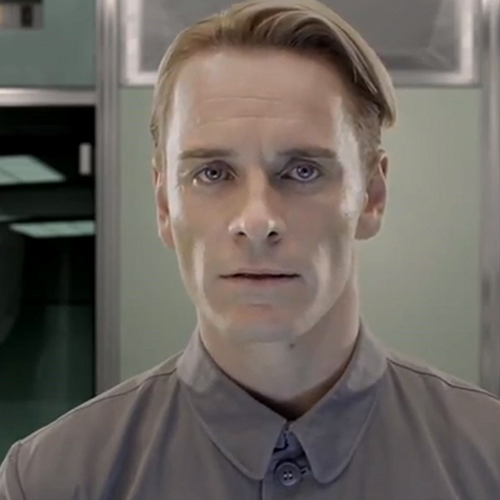 Michael Fassbender for Samuel?
Now I know what a lot of you who read the "About" section are thinking. "OF COURSE HE SOLD THE SCRIPT! HE WORKED AT THE PLACE THAT BOUGHT IT!" Oh, if it were only that easy. Because only EVERYBODY in Hollywood, whether they work at a production house, a studio, an agency, or a management company, has a script they're hawking. And while the sell rate is definitely better if you're inside the system, I'm betting the odds are still pretty low. I'm guessing less than 1% of those working at studios sell their scripts.
The way I see it, there are two types of writers, no matter where those writers reside. Casual ones and serious ones. The casual writers think if they write ANY-thing, success will come. The serious writers do the work. They read, they study, and they write their asses off. I don't know Hernany Perla, but judging by the quality of this screenplay? I can make a strong argument that he's one of the latter.
The REAL advantage of working as an executive, and why these guys have a leg up on the competition, is because they read a lot of scripts. That's their job. But it's not just that. They're tasked with figuring out what's not working, then coming up with solutions to improve the script. That trouble-shooting muscle comes in handy when one's writing own scripts.
"Revelations" follows Dr. Kayla "Kay" Margolis, a successful psychiatrist who's been assigned to Death Row to decide if the current crop of inmates are mentally fit for execution. Of course, when these guys are facing down death and they know their only out is to plead insanity, they all try and plead insanity. Kay's job is to cut through the bullshit.
Then Kay meets Samuel Desmet. Shaved head, looks like one of those hare krishna guys. Which is apropos, since he once led his own cult. Samuel's on Death Row because he blew up a group of people.
Kay's a little thrown by Samuel's Hannibal Lecter-like charm, but she seems to have the situation under control. That is until Samuel mentions Kay's boyfriend, Troy. There is no possible way that Samuel could've known Troy, and it freaks Kay the fuck out.
But that's just the beginning. According to Samuel, he (Samuel), is a God, being reincarnated over and over again. He's had this conversation with Kay a countless number of times already. And he needs her on his side if they're going to stop what's coming. "What's coming?" Kay wants to know. "Winter." He says with a whisper. Just kidding. He says the current Governor, who's also a reincarnated God, is going to set in motion a series of events that will result in nuclear war. And Samuel's the only one who can stop him.
Kay knows this is bullshit, but over the course of the next few days, Samuel keeps telling her things that he can't possibly know. He even sends her to a library to check out a book that was written 100 years ago. It was a book HE wrote in a previous life for this very moment, to prove to her he's real. In it, there's a direct message to Kay. That she can no longer trust her boyfriend Troy, who's cheating on her.
You'd think that would be enough evidence, but there's always one thing that puts every proclamation of Sameul's in question. With a little digging, for example, Kay finds out this 100 year old book was placed in the library a day ago. When she questions Samuel about this, he swears it's Governor Cayman, who's making him look like a liar so she won't help him.
Kay only has a few more days left to figure it out, because at the end of the week, he'll be executed. If she saves him, is she just another victim of a persuasive cult leader? Or could it be that she truly is saving humanity?
Ever since I read that Lee Child article, I've been obsessed with suspense. How a story's success boils down to setting up questions and then stringing the audience along until those questions are answered. That's pretty much "Revelations" in a nutshell. And it's very effective. Samuel makes a statement that something's going to happen in a few days (i.e. a security breach at a nuclear facility) And we furiously read on to see if, indeed, the event happens.
Even better, Hernany LAYERS these suspense plotlines so we always have more than one thing to look forward to. For example, Samuel says that Kay's boyfriend can't be trusted. He says that there's going to be a book he wrote 100 years ago in the library. And he says there's going to be that security breach, all before any of these answers come yet. It's kind of like story crack. One suspenseful storyline is good. Three is great!
Another thing I liked here was that Hernany didn't JUST rely on plot. That can happen when you write thrillers, especially thrillers like this. Everything's about the twists and the turns and the suspense, and you can get so wrapped up in that that you forget you're dealing with actual people here. No matter how Hollywood you're getting with your script, you can never totally ignore character.
That's why one of my favorite threads in the script was the cheating stuff. Once Samuel tells Kay that Troy is cheating on her, everything about their relationship is uncertain. When she comes home, she's watching Troy closer. When he's on the phone, she's asking who he's talking to. When they go to work functions and he talks to a woman, she's wondering, "Could that be the one?" It added another dynamic to the story besides the 'end of the world' plot.
There was only one thing wrong with the script. When you started to scrutinize it, I'm not sure it all made sense. At first, Samuel wants to die, because he'll be reincarnated more quickly than if he lives out the rest of his years in an institution. And once he's reincarnated, he can try to stop Governor Cayman (another "God" who's lived hundreds of lives). But if that's the case, why is he saying all this gobbledy gook to Kay, making her think he's crazy, if that'll prevent the state from executing him?
Then later in the script, when it's looking like he'll escape death due to insanity, he goes to Kay and says he's been conning her. Nothing he's said to her has been true. This, she presumes, is to ensure the state kills him. So he can be reincarnated. That left me wondering, "Why the big show? Why not claim you're a fraud right from the start if you want to be executed?" It just didn't add up.
Usually, faulty logic like that will kill a script for me, but I was so insanely caught up in whether Samuel was telling the truth or not that I didn't care. The genius of this script is you're unsure about Samuel right up until the end. And that mystery dug its claws into me and never let go.
But the biggest reason I liked this script was that it was so damn FUN! It's been awhile since I've had this much fun reading a script. There isn't a slow page in the screenplay. Every single scene moves. It's just good writing. This should've finished a lot higher on the Black List.
[ ] what the hell did I just read?
[ ] wasn't for me
[xx] worth the read
[ ] impressive
[ ] genius
What I learned: Never answer a question right away in a script. Every question is an opportunity to draw the answer out (for suspense). You can draw out the answer for 10 seconds. You can draw it out until the end of the script. It's up to you. But you definitely want to draw it out.
What I learned 2: Layering suspense – Don't just lay down one suspense thread. Layer them on top of each other so there's always two or three unanswered questions going on at once.