Genre: Drama
Premise: A single mother and her family struggle to make ends meet in a dying town that finds itself descending into madness.
About: Lost River is the writing-directing debut of actor Ryan Gosling. Gosling put together a stellar cast that included Christina Hendricks, Saoirse Ronan, and Eva Mendes. The script played a couple festivals but the consensus seemed to be that while ambitious, the movie is a miss. It came out this weekend and currently has a Rotten Tomatoes score of 31%. The script (formerly titled, "How to Catch a Monster") first came to my attention when it finished extremely high on The Hit List, a list of the best specs of the year. However, it was conspicuously absent from The Black List, which was released a few days later. Was the script great? Was it terrible? Who knew? Well, it was time I knew. And hence, today's review!
Writer: Ryan Gosling
Details: 101 pages (April 19, 2012 draft)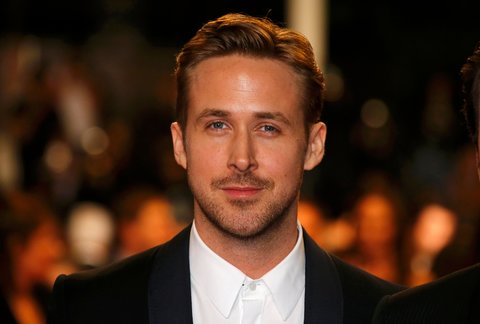 Most people would argue that Ryan Gosling has it all. He's handsome. He's a movie star. He's one of the few big actors in Hollywood who hasn't sold out. Oh, let's not forget he's married to one of the most beautiful women in show business. So when the man decides, "Hey, I'm going to write and direct a movie cause why the hell not," the response was probably akin to the way the DJ world embraced Paris Hilton when she decided to become a DJ.
And they have a point. I mean let's pretend we're there to watch Ryan casting his film. What if a screenwriter showed up and said, "I'd like to play a major role in your movie." We'll even give this writer the benefit of the doubt. Let's say he has the perfect look for the part. So Ryan responds, "Well, have you ever acted before?" "No," he says, "But I watch a lot of movies. And I write a lot of scripts, so I understand character."
Do you think Ryan would cast him? I'm guessing not. My gut tells me he's going with a much more experienced actor. Why? Because he knows how hard acting is. Because, after putting all that time and effort into becoming the great actor that he is, he knows how intense one must train as an actor to become great at it.
So then why does he think screenwriting would be any different? I would argue that becoming a good screenwriter is much harder than becoming a good actor. 99.99999999999999% of the people on the planet can't keep a reader's attention for more than 2 minutes on the page.
That's not to say you can't have crossovers. Matt Damon writes. Ben Affleck writes. Chris Rock writes. Actually, Chris Rock's debatable. But in any case, these are guys who have always been writing, who came into the business as double-threats. I confess I don't know the specifics of Ryan's background, but it seems like he just decided to write a script one day. And whenever you're someone successful who enters another space, people are waiting to jump on you. Especially people on the internet, which might as well be called Haterverse.
I'm going to try and not be one of those people. I want to read this screenplay objectively. I just have a lot of respect for how difficult it is to write a good script. Therefore it's hard for me to see people who haven't gone through the trials and tribulations of struggling through this craft without a skeptical eye.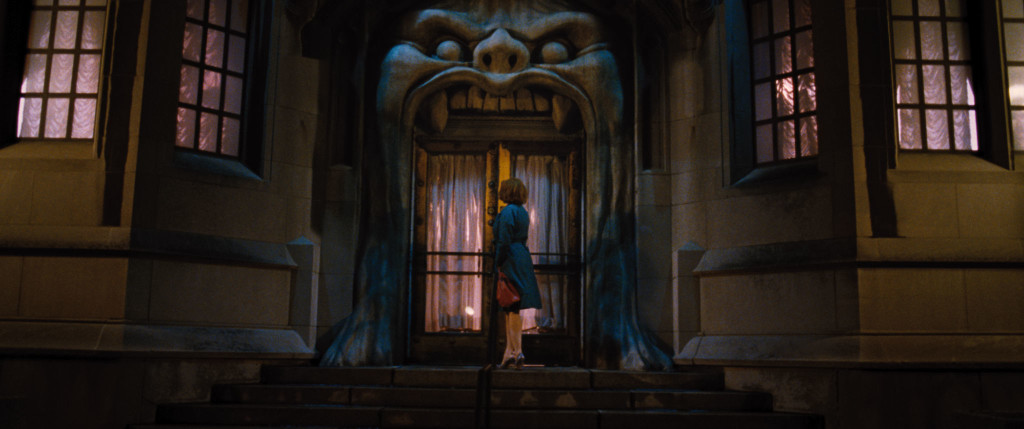 Billy, on the cusp of the big four-o, knows her stripper days are numbered. And it couldn't come at a worse time. She's days away from losing her home and doesn't have many skill sets to change that fate. Any that don't include polls that is.
Her only shot is a loan and, ironically, the bank manager she needs to convince happens to be the guy she made fun of back in high school when she was the mean hot chick. But Bank Manager Guy doesn't hold grudges, and offers her a job at his new unique facility, a sort of live theater house with some weird shit that goes on in the basement.
Billy takes the job because… what else is she gonna do? In the meantime, her teenage son, Bones, is running around trying to avoid the town bully, whose name is literally "Bully." Bones finds spiritual solace in learning that a former town from the 1950s is buried under the nearby river and starts spending his time diving underneath the river and exploring it.
We've also got Rat, Bones's teenage crush who lives with her formerly famous actress grandmother who now watches her old silent movies on repeat all day. If you stop them she begins a high-pitched scream that doesn't end until you start them again. And we've also got Frankie, Billy's 4 year old son who's… SUICIDAL! Yes, Frankie dreams of getting run over by a car so whenever he's near a street he runs into it, hoping to get hit.
That, in a nutshell, is Lost River.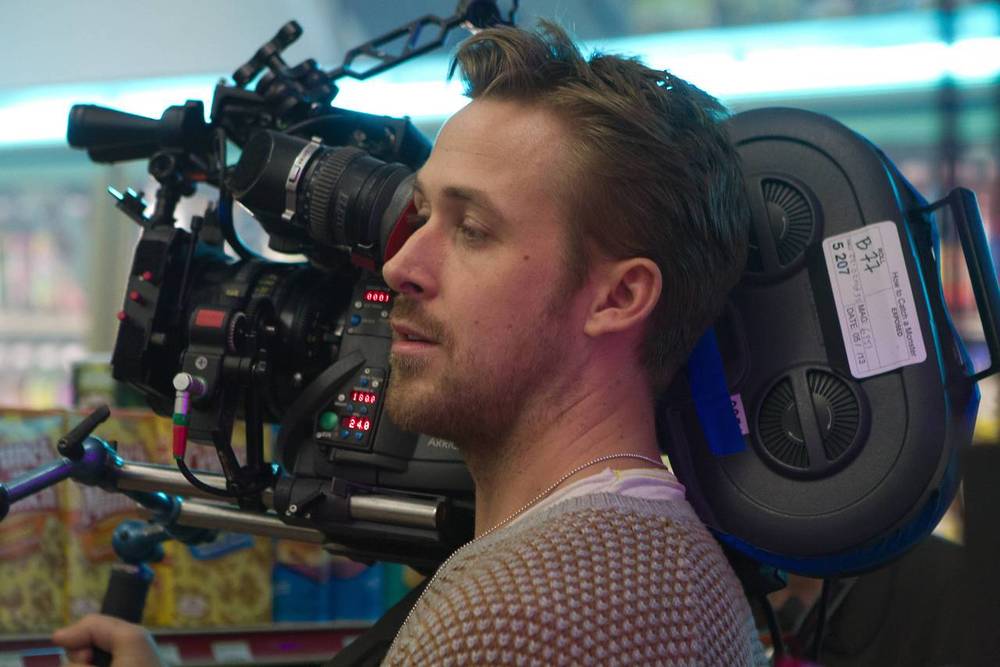 Gosling maybe should've titled this "I'm Lost River," cause that's how I felt half the time. The thing is, the script isn't that bad. It's just that Gosling makes a classic amateur blunder, one that pretty much every beginner screenwriter makes for their first few screenplays. That's that he builds the story way too slowly. Everything takes forever to happen. If he would've just sped it all up, this might have been a good movie.
Case in point. The script's most compelling element was this old underwater city. Ask me what page this city first gets mentioned. Page 10? No. Page 20? Nuh-uh. By page 30 at least. No. 40? Nosir. It isn't mentioned until page 50!
Wha???????
You've even titled the script after this underwater town. Why isn't it mentioned until the film is halfway over???
In addition to this, we have the Wolf Playhouse and its sketchy basement activities. This part of the script also had some cool ideas in it. Billy's job is to get inside this clear bullet-proof shatter proof super-reinforced coffin of sorts. Men then come into the room and take their rage out on you. They can do whatever they want, except touch you, obviously, since you're protected by this super-coffin.
But that storyline doesn't truly get started until around page 75. With just 25 pages to go in the script!!! Naturally, the rest of that storyline feels rushed. This is a classic structural problem and something that if you don't write a lot of screenplays, you'll likely screw up.
I was recently explaining to a writer that anybody can ramble a story together over 150 pages. Just by the mere fact that you're continuing to type, you're going to carve together a story at some point. What the pros do differently is they make sure every scene has a strong reason for being there. This ensures that the story is tight and focused.
One of the easiest ways for me to tell if a writer knows what he's doing is to read the first few pages of his script. A good writer makes you feel like you're going somewhere right away, like there's a meticulous design being laid out. Inexperienced writers just sort of write scenes until they come up with an idea for a good scene. They then, inexplicably, keep the previous four or five pointless scenes, believing those scenes justify themselves by the mere fact that they inspired the relevant scene.  That's not how screenwriting works. You have to jump into your story right away and never waste space.
The rest of Lost River is a mixed bag of floating debris. Gosling is trying to create something deeper and more thoughtful here, but it's not entirely clear what that is. He gives his characters names like Bones, Bully, and, Rat. He's got the big bad wolf play theatre. Rat lives in a "nest" inside her hoarder grandma's house. The Lochness monster even makes a cameo. So I guess it's like this fairy tale but because the script takes so long to find itself, none of those symbolic references register in any meaningful way. In fact, they often feel on-the-nose and silly.
And then you just have weird choices like a suicidal 4 year-old obsessed with getting hit by a car. When Frankie escapes from school to run out in the street and get hit, Billy confronts his teacher with this line. "You fucking bitch." The teacher's response: "I have never, in my entire career, dealt with a child who was hellbent on getting hit by a car. It's all he wants to do. You ever ask yourself why your son has a death wish at four years old?" Not gonna lie.  Almost put down the script after that one.  And are 4 year-olds even capable of suicidal thoughts? This didn't make any sense to me.
I wish Gosling would've let a professional screenwriter write this for him. There are some genuinely cool ideas in here. But ideas without focus are just ramblings. And that's a bit what Lost River felt like.
[ ] what the hell did I just read?
[x] wasn't for me
[ ] worth the read
[ ] impressive
[ ] genius
What I learned: Whatever pace you're setting up your story at, chances are it's slower than it needs to be, especially if you're new to screenwriting. This is why you hear all these rules like "combine scenes" and "only write scenes if they're absolutely necessary." It's all to move the story along faster so that you keep your reader interested.