Genre: Thriller
Premise: (from Black List) After a shooting at a police funeral by a suspected militia member, a recluse ex-cop and fellow militia man must interrogate the suspected gunmen in his own militia before copycat attacks start a nationwide war between cops and militia.
About: This script finished on the 2015 Black List. The film will star current Walking Dead villain, Jeffrey Dean Morgan. The writer, Henry Dunham, will also be directing. Dunham first made waves with his short, The Awareness, which you can watch here.
Writer: Henry Dunham
Details: 105 pages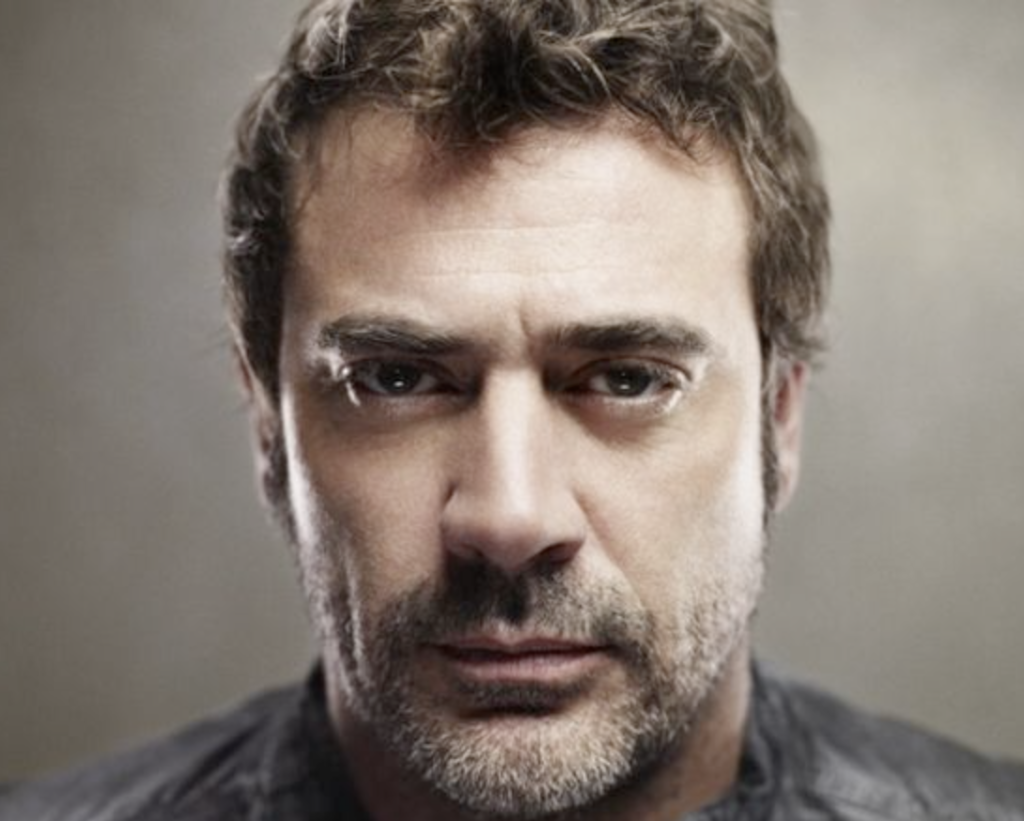 Just want to give everybody a heads up. Yet ANOTHER female John Wick project is going into production, this one starring Alias vet, Jennifer Garner. The script is being written by Chad St. John, whose Scriptshadow interview you can check out here. Not going to mince words, guys. If you've got a female John Wick script, ya better finish fast. I sense that the end of this trend is coming, especially with the so-so box office of Atomic Blonde.
On to today's script, which actually contains an ORIGINAL premise. Imagine that. A concept that isn't following any trends but is rather blazing its own trail. I've always been fascinated by the militia. We basically allow people in our country to come together and form their own personal armies. How is that okay?? It was for that reason that I picked Militia up. Let's find out if it rewarded my curiosity.
40 year-old Gannon lives out in the wilderness. He's in the midst of smoking a deer for dinner when he hears automatic gunshots in the distance. These gunshots are followed by three explosions. Gannon immediately gets on the phone with a dude named Olsen and the two agree to meet at "The Safe House."
That safe house is a reclusive lumber warehouse where Olsen and Gannon are soon accompanied by a trickling-in of militia members. There's Beckman, the techy of the group, Morris, the giant Alpha Male with a chip on his shoulder, Hubbel, a slovenly mountain man, Keating, a deaf-mute, and Noah, the only guy here who looks reasonably presentable.
As the group listens in on the radio, they learn that someone has attacked a cop's funeral and shot up a good 20 cops in the process. This is bad news because the first people they're going to suspect in this shooting is the militia. And that's where the meeting begins – how to make it clear they weren't involved.
However, when they check their supplies and learn an automatic rifle and several grenades are missing, they realize they WERE the ones involved, and now it's a matter of smoking out the guy who did it. Gannon takes the lead with the interrogations, convinced that the antagonistic Morris is their culprit.
But it quickly becomes clear that not everything is as at seems. And when word comes in that there have been TWO MORE major militia attacks in neighboring states, they realize that this is way bigger than just one guy. In the end, it'll be up to Gannon to figure out who's lying and who's telling the truth before the police find them, raid the warehouse, and kill them all.
UGH!
I so wanted this to be great! I loved this setup.
So here's a great tip for screenwriters looking for a big concept that can be made on the cheap. As we've discussed before, when your script is cheap to make, you increase the number of potential buyers exponentially.
To do this, start with a really big idea. It can be anything. A giant monster. A mega-quake. A nuclear war. Whatever. But don't build the story around the actual subject. That'd be expensive. Build it around characters who are affected by the subject.
What this does is it makes your movie feel big even though it's small.
That's what Dunham does here. There's a big attack on this cop funeral, but we don't see a frame of it. We hear it. But we don't see it. Then, the entire movie takes place in a warehouse with these characters trying to figure out which one of them perpetrated the attack.
Do you know how cheap it would be to make this movie? You could shoot it in 2 weeks. And it still FEELS BIG. That's really smart writing there.
Another thing I liked about this script was that it was a SITUATION. What I mean by that is, we don't see the attack, watch someone run away, show the cops prepare to catch them, show our attacker hide out, meet a love interest, try to move to the next safe area, get into a chase scene, etc., etc.
That's not a situation. That's a series of events.
Militia is a situation. A bunch of dudes in one place. One of them killed some cops. The leader has to figure out which one of them did it. Every person who walks into this theater is going to immediately understand what this movie is about. What the setup is. What the rules are. It's a clear situation.
Not that non-situations can't work. Yesterday's film, Good Time, wasn't a situation and it was a great flick. But situations tend to work really well for feature films. So if you can think of a good one, write it. Other situation-films include The Shallows, 10 Cloverfield Lane, Saw, The Hateful Eight, The Thing, The Wall, Birdman and The Martian.
Yet another great tip to take away from Militia is the mid-point RAISING OF THE STAKES. Remember that when you go into the second half of your story, you need to make things feel bigger somehow. If they stay the same, people are going to get bored. Especially in a movie like this, where you only have one location to work with.
So the midpoint news that it wasn't just this one funeral attack that happened, but that there was a coordinated attack against cops across three separate states? That's when I was like, ooooh, this is good. The movie was growing beyond its original setup. That's always a good thing.
But all was not perfect with Militia.
My big issue with it was that the character-to-character interactions felt a little… phony. I didn't get the sense that the writer really understood what militia men were like. And this is a common issue in screenwriting. You pick an idea because you like it, but you don't know anything about the actual subject matter.
So you have a choice. You can do some research and combine it with what you've learned through similar movies that you've seen, or you can really do the hard work. That means doing a fuck-ton of research. That means finding and locating an actual militia member and talking to them. Learning what their day-to-day life is like.
Nobody likes to do this. So the more common route is the former. And, unfortunately, when you do the former, there's a lack of authenticity to the proceedings. And I'm not saying it was insufferable here. Some of the interactions felt real. But there were enough moments where I wondered, "Would this really be happening this way?" that it affected my enjoyment of the story.
With that said, I love this setup and I have a feeling that with some rewrites, these authenticity problems can be fixed. So I'm going to recommend Militia. It's a fun script.
[ ] What the hell did I just read?
[ ] wasn't for me
[x] worth the read
[ ] impressive
[ ] genius
What I learned: If you really want to make your descriptions pop, use analogies. When you have a guy with a deep voice, you don't want to say, "His voice is deep and throaty." That's boring. Do what Dunham does. Here, he describes mountain man Hubbel's voice with an analogy: "Every word from Hubbel sounds like gravel being raked."