Genre: Dark Comedy
Premise: After an internet date ends in the shocking death of a woman, a self-centered divorce attorney finds himself being pulled into her grieving family's fucked up lives.
About: This script finished near the middle of last year's Black List. Up to this point, Greg Scharpf's claim to fame is that he's been Matthew Broderick and Sarah Jessica Parker's assistant.
Writer: Greg Scharpf
Details: 108 pages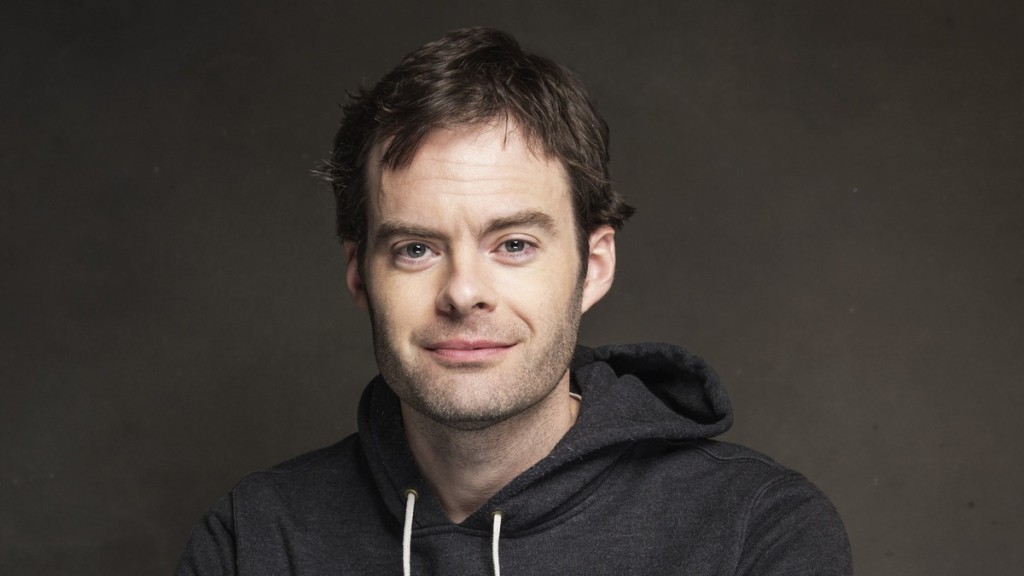 Rising star Bill Hader for Scott?
Borrrr-ing.
No.
BORED.
Bored to tears.
In my search to find something – ANYTHING – good to read, I went through the first ten pages of 10 Black List scripts tonight, and you know what I found?
That I was BORRRRR-ed.
I was like: HELLLL-LOOOOOO???? Is anyone home??? Can someone direct me to Non-Lame Slugline Street??
Actually, you know what bothered me the most? Is was that they all started out so…. Same-y. Every script started with a "Boots pummel the pavement" or "We're looking at JOE, 30, a boy in a man's body," or "Red wine swishes around a glass."
I can't even tell you what's wrong with these sentences other than that they bored me. For a reader to open up another script and be greeted by yet another plain listless same-y sentence is a recipe for bore-sctucer sauce.
It reminds me that every single word you put down as a screenwriter matters. And not just what you put down, but how you put it down.
Look at the way I started this review. Different, right? It evoked a different kind of reaction than had I written full paragraphs like I usually do.
As a reader, I want you to stand out from the pack. And in reading these 10 boring openings to these 10 screenplays, I realized that there's two key ways to do this. The first is through story. Make something happen right away that grabs me. It could be exciting, titillating, unexpected, weird, funny. But it needs to grab. The second is through voice. In reading these 10 openings, I noticed that not one of the writers truly distinguished himself with his style. It was all straight-forward text-book writing.
"One Fell Swoop" came the closest with its quirky setup, which is why I went with it. But I just want to remind everyone that that old sage advice of "pull the reader in immediately" is more relevant now than ever.
I can go watch fucking original programming on my PLAYSTATION nowadays. We're a few years away from our soda cans playing shows ("PEPSI MAN!"). Keeping people's attention with words is becoming harder and harder. So use your words wisely!
Lauren didn't want her last words on earth to be, "I want you to lick my pussy." But life has a sick sense of humor sometimes. Poor Lauren had lured a hot divorce lawyer home – our protagonist, Scott – in the hopes that he might be the one. But alcohol and poor judgment led her onto her balcony, which just happened to be 15 stories up.
Lauren got this weird idea that she'd sit on the balcony, spread her legs, and have Scott orally take care of her nether-regions. But then the railing broke, and poor Lauren went tumbling down to the Manhattan's nether-regions.
The thing with Scott was, he just wanted to score that night. He didn't even like Lauren, who was boring and narcissistic and liked The Bachelor. Yet somehow he ended up with someone stupid enough to sit on a railing that was 15 stories high in the sky.
Which would be traumatic enough. Except that after he explains the ordeal to the cops, Lauren's parents show up, led by her bumbling spineless father, Harry.
Attempting to be cordial, Scott agrees with everything Harry says, inadvertently agreeing to lunch with him the next day. It's here that Harry pours his heart out about his daughter, and Scott is stuck making up things to appease him – such as it was the best date he had ever been on. And what were her last words, Harry wants to know? Oh, something about how beautiful New York was at night, Scott tells him.
Lauren's clingy parents insist on Scott being a part of the funeral, and the next thing Scott knows, he's being recruited to come up with a eulogy. As if to make things even more complicated, Lauren has a twin sister, Jane! After Scott gets over the creepiness of the girl he watched die being rebirthed in front of his eyes, he actually starts to like Jane.
Will Scott come clean to the family and let them know that all he wanted that night was a piece of ass? Will he be able to tell Harry that he's secretly falling for his other daughter? And will Scott learn, through this experience, that his job of being a soulless marriage executioner isn't the best way to go through life? All of these questions will hopefully be answered in One Fell Swoop.
This was a surprisingly funny screenplay and that's mostly due to Schrapf's sharp voice. Remember that Black Comedy is the easiest genre to show your voice in, since "quirky-weird-funny" goes hand in hand with most people's definition of "voice."
The fact that Lauren's claim to fame was her unhealthy obsession with The Bachelor was great. Lauren's sad sack father crying every ten minutes was hilarious. And Harry's blood-thirsty friend out for revenge on the railing code people evoked memories of a certain John Goodman character in a certain Coen Brothers film (yes, I'm talking about The Big Lebowski).
In a way, One Fell Swoop is like a reverse Meet The Parents. The big difference is that now you meet the parents after the girl is dead. Which is really weird when you didn't even like her.
Where the script runs into trouble is trying to come up with reasons to keep Scott around. It becomes pretty clear around the page 40 mark that there's no reason for Scott to be here anymore. But then Schrapf would write in some reason why he needed to stay, like Harry's "Oh, I need help with the eulogy" subplot.
This is a mistake a lot of writers make. They don't create an overarching scenario that keeps the characters around each other, thereby forcing them to repeatedly come up with reasons to make them stay.
Contrast this with Meet the Parents. Greg, the main character, is STUCK AT THIS HOUSE for the weekend. They've traveled here. So there's nowhere for him to go. Thus, we never question why he must stay. These are little things to keep in mind when you're writing.
Schrapf admirably puts everything he can into keeping the story going, however, despite it running out of juice. After all of the "help us prepare for the funeral" stuff dies out, he shifts over to the love story between Scott and Jane the Twin Sister, which is pretty good. Jane's edgy alternative San Francisco vibe keeps the banter lively, and the stuff where Jane confronts a bitchy Christian frenemy who always made fun of her sister in high school resulted in one of the funnier scenes in the screenplay.
But I think the big lesson here is to make sure you come up with an idea that has enough juice to last an entire movie. One Fell Swoop kind of limps to the finish line since it explored the bulk of its concept before it hit the midpoint. Schrapf's a funny writer so he distracts you from that fact. But you always want to come up with ideas that ramp up as they head towards the climax, not die down. Again, look at Meet The Parents. The sister's wedding ensured that we were leading towards something that builds.
One Fell Swoop, while not perfect, brings us a writer with potential, which is mostly what you're hoping for when reading a script near the middle of The Black List. To that end, this was a nice find.
[ ] what the hell did I just read?
[ ] wasn't for me
[x] worth the read
[ ] impressive
[ ] genius
What I learned: Ideally, you want to work with big ideas that pack the pages. But if your script idea isn't big enough to keep the story going on its own, you can use character subplots to keep the reader engaged. For example, if all Jane brought to the script was a love story, it wouldn't have been enough. So Schrapf uses an old rivalry of Jane's to build a subplot into the story, whereby Jane must go confront her rival. Character subplots can and should be used in any story, but in thin stories like this one, they're absolutely essential.