Genre: Sci-Fi/Drama
Premise: Every time a man reaches the end of his life and dies, he resets back to his 18 year old self and lives his life with the knowledge of all the mistakes he's made before.
About: Replay is based on a 1989 book and was actually developed back THEN into a script. Problem is, it didn't go anywhere. Then, a couple of years ago, it became hot again, drawing interest from Ben Affleck (as director and star) and when he dropped out, Robert Zemeckis. Unfortunately, Zemeckis would later drop out as well. The script's resurgence was brought about by a new draft from writer Jason Smilovic (Lucky Number Slevin, Bionic Woman, My Own Worst Enemy) which ended up on the low end of the 2010 Black List. However, it's a little unclear if Smilovic adapted an earlier version of the script or simply started anew and stayed extremely loyal to the source material. The "present-day" storyline in Replay takes place in the late 80s, which makes the launching-point year 1989 (which takes some getting used to).
Writer: Jason Smilovic (based on the novel "Replay" by Ken Grimwood)
Details: Frist Draft – September 30, 2010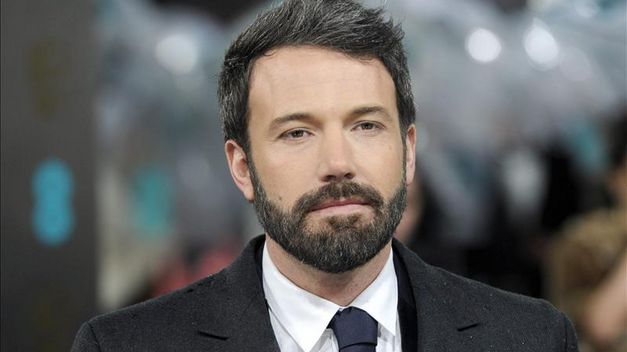 Oh Ben, why did you leave thee??
So you're feeling frustrated. You're feeling left out. You're upset that all these writers are out there winning Oscars and selling scripts and you're in your parents' basement trying to come up with that next excuse for your "family meeting" about why the job search isn't panning out. "What?? Do you want me to work at Denny's???" you argue to your demanding parents. "I've looked EVERYwhere and there are NO jobs," you lie, knowing full well you haven't looked for jack shit because if you can JUST FINISH your latest script, you know it's going to sell and you'll be rich and famous and never have to worry about watching porn with the volume low so your mom doesn't hear you again.
Welcome to the mind of the writer!
But I've got news for you. Just because you "make it" doesn't mean all your problems go away. One of the most frustrating things professional writers have to deal with is the "attachment revolving door," which means watching director after director attach themselves to your project, only to stop returning your calls a couple of months later (which may or may not have to do with the latest rewrite). Spielberg is notorious for doing this, repeatedly raising and then crushing dreams (I feel so sorry for that Roboapacolypse writer!). I am here to tell you, if Steven Spielberg ever wants to direct your screenplay, do not tell anyone UNTIL THE CAMERAS ARE ROLLING. There's like a 90% chance he'll drop out and do something else.
Imagine being in Jason Siminuc's shoes. Ben Affleck agrees to direct your movie. YAY! Happiness. Success. A house in the hills. But oh no. Affleck doesn't want to direct your movie anymore. You're at your lowest point. And then Robert Zemeckis wants to make your movie! Yay! Happiness again! The director of Forrest Gump. Oh, but then Zemeckis doesn't want to direct your movie anymore.
Do you know how hard it is to get a director to make your movie? Directors take THREE years to make a movie. So they only have so many open slots. The best of the best, the guys who can greenlight films on their name alone – getting one of them is like trying to pass a bill in Congress. So to have two of those guys attach themselves, only to then ditch you at the dance… it's gotta be soul-crushing.
Why am I telling you this? To cheer you up! You, lucky unknown screenwriter, don't have to deal with any of that soul-crushing madness yet. You get to pick any idea in the imaginatory universe and write a script about it with no deadlines or pressures or directors toying with your emotions. That's a pretty sweet deal, I'd say.
But I must admit, Replay has taken such a curious route to its current status, I must know more about it. Let's check out the draft that made it to the Black List and see what we can find.
Jeff Zatkowski is living in the year 1988 when he decides to take over a news station (holding hostage a newscaster named Pam) and tell the world that he's a time-traveller who keeps dying at the end of his life, only to be sent back into his 18 year-old body to start over again.
It's a glitzy tale, but Jeff's got plenty of details to back it up. It starts with his daughter Chloe, who, in his first life, dies at 4 years old. Jeff had Chloe with his wife Linda, and because the memory of his daughter's death is so painful, when Jeff finds himself starting over, he doesn't want to marry Linda again. He wants to bang girls and have a good time.
But that gets old quick and isn't very fulfilling anyway, so he pulls a Phil Connors and tries to learn new languages, play new instruments, and stop Kennedy from getting assassinated. But as you'd expect after living the same life over and over again, even that gets boring.
That's until Jeff sees a movie about a man who keeps reliving the same life over and over again. Convinced that whoever made the film has the same affliction he does, he tracks her down, only to find out it's Pam, the woman he's holding hostage in the present timeline. Except that's a different Pam from this Pam. Because every time someone relives a life, they tend to choose a different path. So with a little prodding, Jim finds out that he's right. Pam is a replayer too!
This leads to the two trying to figure out what it all means. Why are they replaying? What is the point? When does this all end? Eventually, they find a third man who replays (we'll call him the Biff Tannen of the story) and he wants to make sure they never tell anyone about their powers or try to change them, because Biff likes reliving his life over and over again.
From there, the script delves into 2001 territory, as we get trippy sequences where Jeff lives his life over and over again, but we're experiencing each one for only a fraction of a second, until he's finally able to figure out how to save Chloe. But it's at this point that Jeff begins to wonder if what he's telling Pam and the rest of the world is really true. Did he really experience all these things? Or is he just nuts? I'm not sure we ever find out. And I think that's just the way Jason and Ken like it.
I've read a lot of these "relive your life" scripts and I'm not sure they ever really satisfy me. The reason is simple. The concept is too big for the writer. There are so many iterations you can take this in that trying to rein in any sort of story can be nearly impossible. That's one of the genius moves of Groundhog Day. They realized that tackling a whole life is too vast, too complicated. So they just focused on a single day. As a result, it was much easier to manage.
At the same time, I see the allure of doing the grander version. This concept does have more possibilities. I'm assuming that's why guys like Affleck and Zemeckis signed on. The script has potential. But potential and execution are two different things. And figuring out these alternate-reliving-time-travel-life things can be a nightmare. I mean, at a certain point in Replay, we were jumping back and forth between four different timelines and I'd forgotten what it was the story was about. I didn't know what the characters were trying to do anymore. Is Linda the love interest or is Pam? If Chloe is such a big plot point, how come we never meet her?
The more I think about it, the more I'm not sure what it is this movie's trying to be. It's a drama about time travel (or a form of time-travel). Where does that exist on the genre spectrum? It's funny, because I was JUST having this discussion with a friend yesterday. We were discussing a script like this and I made the same observation: "Where does this exist genre-wise?" And my friend was like, "Why does it have to exist anywhere? Isn't that what Hollywood needs? More originality? More skewing away from genre?"
I thought long and hard about that. It was a solid point. Isn't this a good thing that it's different? I guess so. You have to commend Smilovic for taking chances and pioneering his own narrative. But the thing about taking chances is the chances still have to work. And I don't know if this one does. It feels like a jumble of planets in search of a sun to orbit.
Obviously, part of that is first-draft jitters, but I don't even know where you go from here. The most obvious choice would be to reset this in the present, which would at least make it more current. But that's a page-1 rewrite, since you'd have alter the very fabric of the timeline (instead of going back to the 60s, as it stands now, we'd be going back to the 80s) which requires all new "historic moments" our main character needs to experience. The more I think about it, the more shocked I am that they didn't "present-ize" this story from the get-go. It seems like something a studio is going to ask for sooner or later.
I have a lot of respect for the people who are working on this project. It's compelling subject matter with a lot of potential. But this is one of those things you have to develop and play with and try things with until you finally rein in a narrative and story that works, and the variables are scattered enough that you're not sure if you're ever going to get there. I wish them luck, but this one wasn't for me.
[ ] what the hell did I just read?
[x] wasn't for me
[ ] worth the read
[ ] impressive
[ ] genius
What I learned: As a script trying to become a movie, I don't think this works. But as a writer trying to get Hollywood's attention, this script was perfect. The one thing about taking chances and writing a script that's completely different, is that even if you "fail," Hollywood likes the fact that you tried something new. Despite evidence to the contrary, Hollywood is always looking for new voices. So you can write unique scripts like these and still have it pay off.