Genre: Crime/Drama
Premise: When a young prostitute double-crosses some dangerous gangsters, she must team up with a mysterious seizure-ridden ex-KGB agent to escape them.
About: This is a writer-director project from Academy Award winner Stephen Gaghan (Syriana, Traffic) that he's been trying to put together for a few years now. It's had everyone attached from Robert De Niro to Chris Hemsworth. There was a time when Gaghan was the hottest writer in town. From 2000-2005, he was THE screenwriter to go to. Superstardom is impossible to maintain forever, though, and more recently Gaghan has been making money doctoring scripts (After Earth was one of the more recent projects he worked on). Gaghan has also jumped on the TV gravy train and has a new series on Fox premiering this year with Rainn Wilson (The Office) called Backstrom.
Writer: Stephen Gaghan
Details: 119 pages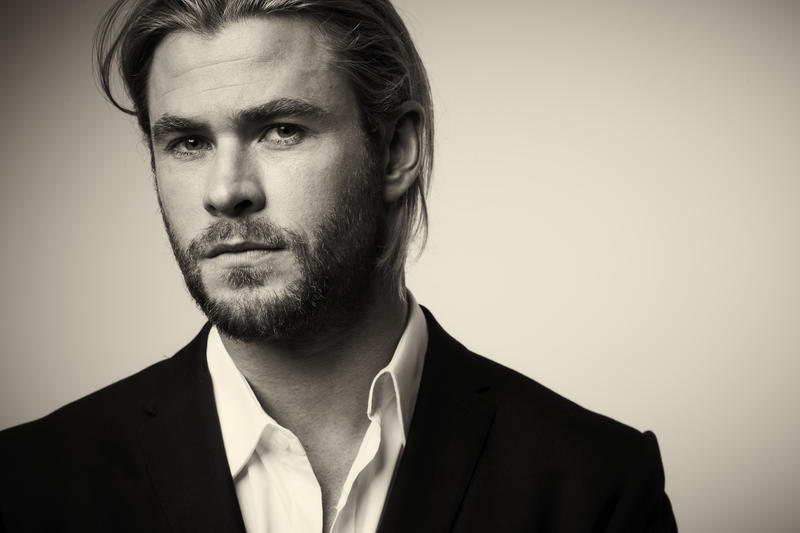 Poor Crime-Dramas. They don't fall into the new studio paradigm. Think about it. When was the last big-budget high-grossing crime-drama? What happened to movies like Heat? My guess is that the genre is too concept-light. You don't have that big hook that gets butts in seats. These movies are more execution-dependent, which is the equivalent of saying to a studio, "I want to shoot my movie in black and white."
I think the last big Crime-Drama was The Town, but that was sort of a magic act by Ben Affleck, as he marketed it as a heist movie, a much more marketable genre than Crime-Drama. Studios favor the "kissing cousins" of Crime-Drama, lovingly known as the "Crime-Thriller." Stuff like Taken and The Equalizer – stuff that moves fast.
This is why I stress the "U" in GSU so much. Movies powered by urgency – the need to get the job done immediately – thrill audiences more. On the flip side, you don't get the intelligence of a crime drama, the plot machinations that make you work harder for the answers, which can be more rewarding in the long run.
All of this, I'm guessing, is why The Candy Store has struggled to find financing. But it should be noted that everything comes back in Hollywood. If someone would've told me that the religious blockbuster would make a comeback three years ago, I would've told them to go part the Red Sea. So who knows, maybe The Candy Store will be the return of crime cinema.
Suki is a beautiful teenage Estonian girl who's been trafficked across seas to Brooklyn, New York, where an opportunistic pimp named Chiddybang employs her. When Suki's about to be killed for undercutting Chiddybang, some Transnistrians (I guess this is a real place) buy her away just in time.
It turns out that one of Suki's clients is the president of one of the biggest Credit Unions in America. This Union fucked over the Transnistrians in a deal, and they want revenge. Using Suki's access to the president, her job is to kill him, for which she'll get her freedom.
Suki, not trusting that she's going to walk out of this alive, seduces her handler, kills him, and makes a run for it. When the Transnistrians catch up to her, she's saved by Swann, a former Russian agent who suffered a crippling brain injury leaving him seizure-ridden.
The two go on the run together, and the Transnistrians put together their A-team to find and kill them both. As Swann and Suki fall in love, he has to make a tough decision. Does he stay with Suki even though he knows it increases their chances of getting caught? Or send her away, giving her a chance to survive. Whichever route he takes will change his life forever.
The Candy Store is complex. The above summary is way streamlined. There are also entire flashbacks of characters in Transnistria. There's a heroin-laced-with-Chernobyl-radiation subplot. There's a storyline with a cowardly cop named Davis who loses his partner in a traffic-stop. And there's some time manipulation too.
This weekend was a class in complex storytelling, as I read another screenplay, this one amateur, that was also dense and complicated. Here's what I learned. Overly complex plots are the triple-axle routines of the screenwriting world. They're extremely difficult to nail. If you're going to go down this road, you have about ten pages to earn the benefit of the doubt. If you fail at earning this trust, we pull away the second things get confusing.
Gaghan earns the benefit of the doubt with a sophisticated persentation. There isn't a single formatting or style issue in his script (for example, sometimes a writer will introduce a character without capitalizing their name – suicide in a complex script). The writing itself (phrasing, sentence structure, vocabulary) is strong.  He knows to put heavy emphasis on orienting the reader (since it's easy to get lost in complex stories). And characters all have strong memorable introductions.
For example, when Davis (the cop whose partner is taken) is introduced, Gaghan repeatedly hits on the fact that Davis is too cautious. He's not brave enough. A lesser screenwriter introducing a cop will tell us nothing distinguishing about him. So we'll never feel like we know the guy. When you're writing a complex script with lots of characters, it's essential that we remember all those characters.  Strong distinguishing introductions are the key to that.
With that said, I can see why this is a hard sell. Audiences like puzzles. But The Candy Store is a 3-D puzzle. At one point we're connecting two storylines from two different time periods in a very complex way.
There was this geeky kid in my high school who would always be on the computers day in and day out. And one day I asked him what he was working on. He told me he was developing a program of all the possible ways a human being could juggle 14 objects. At times, The Candy Store felt like it was written for that guy.
With that said, I was a big admirer of Gaghan's scene-writing. I noticed ample use of some staple Scriptshadow techniques, such as the scene-agitator! When Davis approaches the stopped Transnistrian car, he commands his partner, Mahoney, to stay 30 degrees behind the rear-right wheel while he questions the driver.
As the driver starts giving Davis trouble, Mahoney keeps creeping up to look inside the back window. So Davis keeps having to turn and say, "Behind the wheel, Mahoney!" A lesser writer would've written this scene straight up, with Davis just talking to the driver. Adding the scene agitator amped up the tension another notch.
Also, from a technical standpoint, you can tell why this guy used to be the highest paid screenwriter in Hollywood. He really knows how to write. Ironically, that's hurt him as of late. Hollywood is less and less interested in making these kinds of thoughtful movies, so you could argue that Gaghan is marginalized by his talent.
It reminds me of a couple of lines uttered by Hollywood execs. One famously said to a writer who turned in a draft: "Can you make it less… smart?" And then another exec warned the producer of The Princess Bride while he was pitching the project, "You gotta watch out for those William Goldman scripts. He'll trick you with good writing." As shocking as those quotes are, I can kind of understand them. The average moviegoer is not a Harvard grad. The average moviegoer doesn't write juggling programs. The 1 percenters may love your movie. But there's only 1 percent of them. What are you doing for the other 99?
Since we need balance in the marketplace, I hope The Candy Store gets made. It's a solid script. But it's definitely one that requires every ounce of your concentration.
[ ] what the hell did I just read?
[ ] wasn't for me
[x] worth the read
[ ] impressive
[ ] genius
What I learned: "CUT TO" – CUT TO is one of those screenwriting phrases that isn't used much anymore. If you write one scene and then write another scene, "cutting to" that other scene is assumed. However, the CUT TO can still come in handy when you're writing scripts like The Candy Store, which follow multiple storylines. If you're in a Brooklyn storyline for 15 pages, and then you need to cut to a completely separate storyline in Russia for 15 pages, a CUT TO can help the reader realize that a bigger jump is taking place. Without it, the jump can seem jarring. Like, "Whoa, how the hell did we end up in Russia so quickly?" Gaghan uses this to great effect in The Candy Store.