Genre: Biopic
Premise: Follows the story of McDonald's "founder," Ray Kroc, as he revolutionizes the fast food industry and creates a dynasty.
About: The Weinstein Company picked this up after it appeared on last year's Black List. The film will be directed by John Lee Hancock and headlined by the rejuvenated Michael Keaton. The script was written by Robert Siegel, who rejuvenated another actor's career (Mickey Rourke), with his script The Wrestler. Siegel started out his career writing comedy scripts before he realized he wasn't very funny. Once he switched to drama, everything took off.  (Useless fact – Ray Kroc was born in my hometown of Oak Park, Illinois!)
Writer: Robert Siegel
Details: 113 pages (April 4, 2014 draft)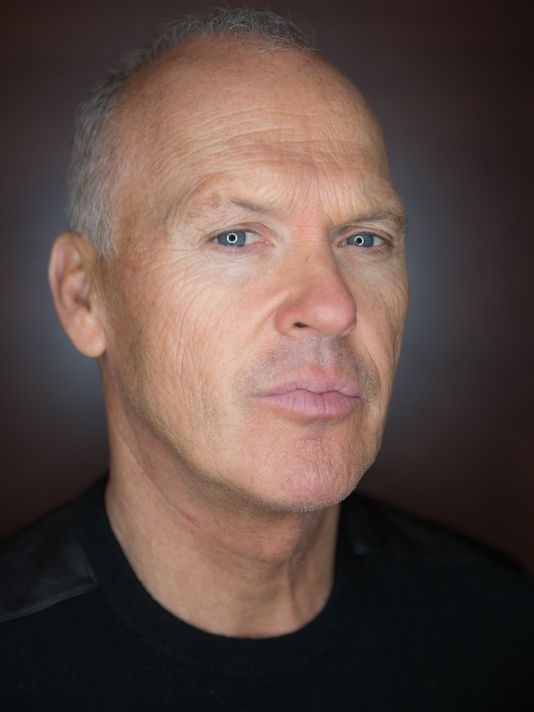 A few years back, I was driving out of Los Angeles and within a few hours, I was starving. I stopped at a gas station to fuel up and asked a gnarly-looking local there if he knew of any good places to eat. "You bet," he replied, "Del Taco."
I mentally shook my head, saddened by this reality. Del Taco? The bad Taco Bell ripoff that used ketchup with a spritz of lemon as its taco "sauce." This is what America had become?  Where the average person thought "Del Taco" was food?
The man must've been reading my mind because he smiled and said. "Oh no, I know what you're thinking. This isn't that. These are real authentic tacos. The kind that make you think of ballerinas on a summer day." I wasn't quite sure what the ballerina comment was about, and was still skeptical, but I was also hungry. So even though I had to take some convoluted route that included memorizing a dozen turns, I found the Del Taco, ordered up these "authentic" tacos, and was promptly blown away.
They were DELICIOUS.
I even ordered a few more for the road. And for the next hour, I contemplated this strange occurrence. How was it, I wondered, that the Del Taco I'd always known served thin pasty processed garbage, yet this Del Taco, which existed in the exact same state, was a cornucopia of quality ingredients mixed into the motherload of deliciousness. Well, after reading The Founder, I found my answer.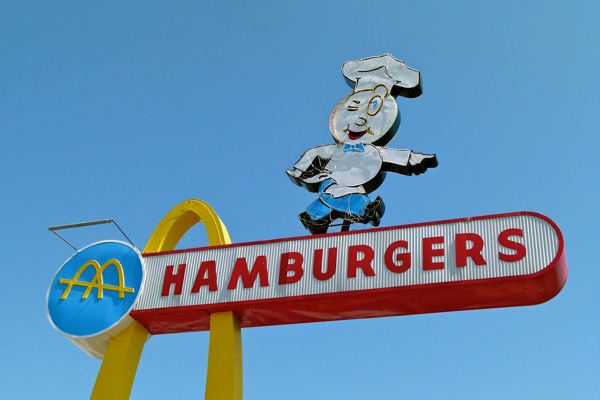 Speedey!  The original McDonald's mascot!
In 1954, Dick and Mac McDonald were running the best fast food stop in California. Unlike the drive-up food joints that were popular at the time, the McDonald brothers revolutionized food in a way no one had thought to before. They actually made food FAST. And in case you were thinking, "Yeah, at the expense of quality," you're wrong. The original McDonald's guys desperately cared about quality. In fact, it was half the secret to their success. It wasn't until Ray Kroc came around that all that changed.
Kroc was a late bloomer, a 52 year old desperate salesman who travelled the U.S. selling mixing machines. Kroc was one of those "get rich quick" guys, always looking for the million dollar idea. He found it in 1954. He just didn't know it yet. After Kroc shockingly received his McDonald's burger 15 seconds after ordering it, he demanded to get a tour of the McDonald's store from the brothers.
Kroc was amazed at the efficiency of the operation and wanted in. He convinced the guys to let him start franchising back in his home state, Illinois. Kroc made a mistake though. He didn't read the contract! As such, he only found out later that he'd received just 1.4% of profits from each franchise. That wasn't even enough to RUN the franchises.
Kroc complained to the brothers but they stood strong on the percentage, pointing to their ironclad contract that guaranteed the brothers total control over everything that had to do with the stores. Then everything changed. Kroc met a businessman named Harry Sonneborn, who suggested to Kroc that a way to circumvent the contract was to buy up land and force the franchisees to build their McDonald's on that land. This genius idea meant that Kroc would OWN the land the franchises ran on, giving him a constant stream of income. This is the moment that changed McDonald's, the moment that allowed Ray Kroc to take over the world.
Once Kroc got filthy rich from the real estate side of the business, he decided to simply STOP HONORING the contract he made with the McDonald's brothers. Just stopped! He openly said to them, "Sue me." And they knew he knew they couldn't do anything about it. They were a mom and pop stand. He was a superpower. Seeing no other option, they sold the company to him. This lead to one of the saddest things I've ever read. Kroc had his lawyers force the brothers to change the name of their original McDonald's because it now infringed on his copyright. To add insult to injury, he would then open a McDonald's across the street from them, which eventually drove the original McDonald's out of business. May the Big Mac live forever more.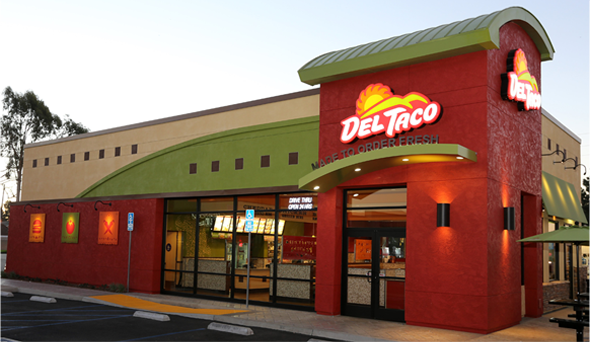 So back to my Del Taco story. Had you eaten at any McDonald's in, say, 1965, you may have had some mass-produced garbage burger. But had you gone to that original McDonald's, before Ray destroyed it, you would've had the best burger in town. Maybe the best way to understand what McDonald's should've become is to look at In and Out. They still live by that same mantra McDonald's started with. Tiny menu so you ensure great quality and fast service.
As a screenplay, The Founder plays out like a lot of biopics, which is to say the structure is fast and loose. There are no clear act turns. The structure is dictated less by plot beats than by where the real life story took the people. There isn't even any conflict until 45 pages into the screenplay. That's the first moment Kroc disagrees with the McDonald brothers.
What's surprisingly about this script though is how dialogue-driven it is. These 113 pages go by in an hour because it's dialogue dialogue dialogue. And it's not "screenplay" dialogue. By that I mean it's not forced conflict dialogue. Rather, it's revelation-based. Each new conversation seems to introduce a fascinating component to the story. When Sonneborn comes in, for example, with his real estate idea, it's this game-changer where you know not just the relationship between Kroc and the McDonalds is going to change… but that the whole WORLD is going to change.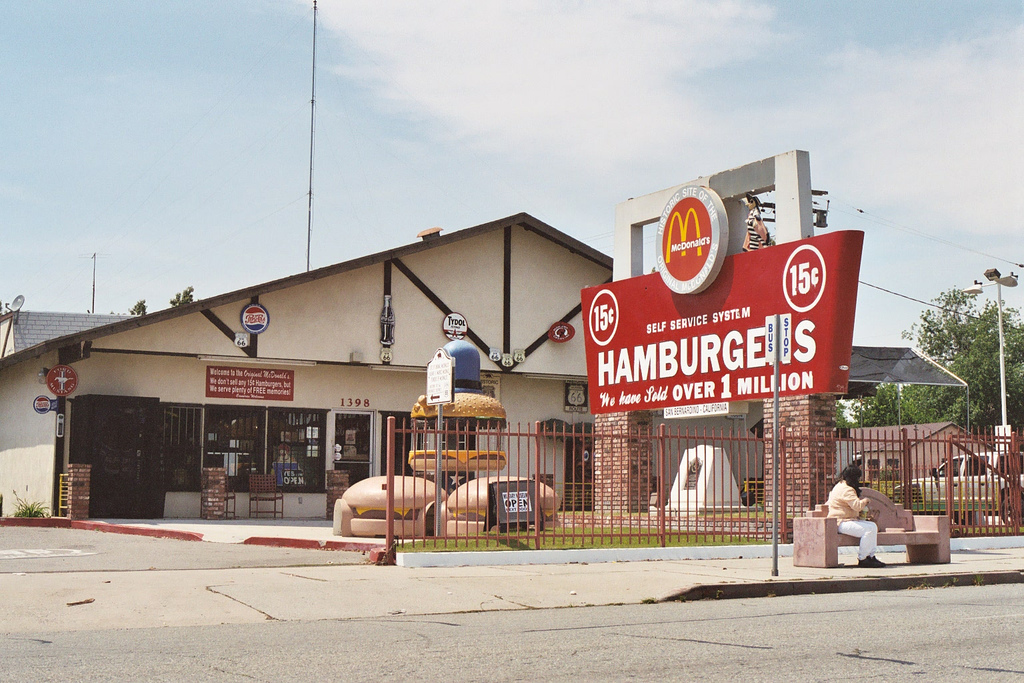 The very first McDonald's is now a museum.
As with every biopic, you need a fascinating main character, and Kroc is exactly that. I want you guys to pay attention here because when you're commissioned to tackle a subject, figuring out whose point of view you're going to tackle it from is a key component to making the story work. If somebody told you to write a story about McDonald's, you just as well could've told it from the point of view of Mac or Dick McDonald. Those were the original creators. The thing is, those guys seemed to be as wholesome as apple pie. You're not going to get nearly as much drama out of them.
Kroc is the way more interesting character. He's the salesman. He's the guy who starts off with good intentions but gets lost in his obsession to expand at all costs. Those are the characters you want to follow – the ones who compromise their morals. They're way more interesting than the good guy. I mean, Kroc has the gall, at the end of the script, to call himself "The Founder." How evil is that?
Siegel adds a final genius touch to the script. He builds this storyline out of Kroc wanting to switch the milk shakes to milk shake mix in order to save money on refrigeration costs in all his stores. He fights the McDonalds tooth and nail on it, who refuse to compromise quality ("We're not making milkshakes without milk, Ray!"). In the very end, when he takes over the company, Ray finally makes the change, and it's the harbinger, of course, of the direction McDonald's would take from that point forward, compromising just about everything for profits.  It's the reason why, these days, our Big Macs come to us courtesy of 10 minutes under a heat lamp.
The last time I read something like this was The Social Network. It's not quite as good as that script, but it's still a tasty read. And most of you should have it if you got a hold of that Blacklist folder. Check it out!
[ ] what the hell did I just read?
[ ] wasn't for me
[ ] worth the read
[x] impressive
[ ] genius
What I learned: Robert Siegel's success once he changed from writing comedy to writing drama reminded me how important it is to write in the genre you're actually GOOD AT. This may sound obvious, but I see a lot of writers lured to another genre by a good idea despite being weak in that genre. They figure, "Well, it's a good idea, so I should write it." The results of this approach are almost always bad. Most writers know what genres they're best in. My advice would be to stay inside those genres.