Starting off the New Year with a VERY important screenwriting concept, especially if you write comedy!
Genre: Comedy
Premise: After she gets accepted into an expensive college, a young woman's parents decide that the only way they can pay for her tuition is to open an illegal casino in their friend's house.
About: This one comes from Brendan O'Brien and Andrew Jay Cohen, who took their careers to the next level after writing the surprise hit, Neighbors. They immediately capitalized on the buzz, selling this pitch with Will Ferrell attached. Somebody correct me if I'm wrong, but I believe these two were assistant writers for Seth Rogen before pitching him Neighbors and getting to write a full script for him. "The House" title is said to double as not just the title, but what each writer was able to buy after selling the pitch. That was a joke. Now you know why nobody pays me a million dollars to write comedies.
Writer: Brendan O'Brien & Andrew Jay Cohen
Details: 115 pages – 2/3/15 draft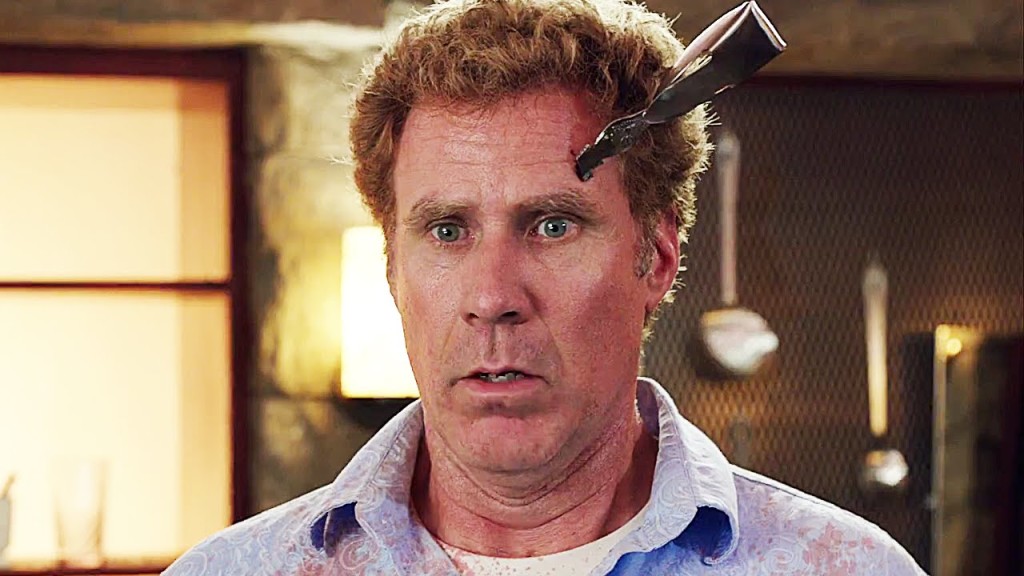 To start 2016 off with a comedy script may seem odd. The readers of this site aren't huge comedy fans. Comedy is the least respected genre in the business. And let's not forget that studios aren't nearly as big on comedy as they used to be, as the genre doesn't travel well.
However, there are a few reasons why I embraced a comedy review. First, I noticed how well Daddy's Home is doing at the box office (it's tallied 93 million dollars in the wake of The Force Awakens somehow). Second, the standout scripts in the Scriptshadow 250 Contest so far have been comedy scripts. And finally, over the holidays I binge-watched the best half-hour comedy show on TV since Seinfeld, Broad City.
Despite all this, I continue to be baffled by the genre. It seems to only reward the unfunny. When I tell a writer that to succeed in comedy, he has to be genius-level funny, all he has to do is point to The Goldbergs and say, "Well then how did that get on the air?" And what can I say? I don't have an answer to that. Does anyone?
This leads us to two of the hottest comedy writers in town who are trying to establish themselves as major players with this, their second big studio effort. The pitch sold quickly. But did the script turn out well?
Life seems to be going well for Scott and Kate. They love each other, they have a nice house in the suburbs, and they've somehow created a beautiful human being, Alex, who's smarter than both of them combined.
But the problem with these smartie-pants kids when they grow up is that they need to go to smartie-pants colleges, and smartie-pants colleges cost a lot of dough. This is the predicament Scott and Kate find themselves in, and when Scott loses his job and Alex loses her scholarship, the couple are facing the prospects of their baby girl not going to school.
And they ain't gonna let that happen.
During a weekend trip to Vegas with his degenerate best friend, Frank, Scott realizes that the casino "house" always wins. This leads to an idea. What if THEY were the house? He rushes back home, convinces Kate with little resistance, and the three open a casino in Frank's house.
At first, things are fine, with local closet gamblers throwing money at them left and right, but then the realities of casino ownage rear their head. What do you do with cheaters? How do you handle fights? Where will people get more money to gamble when they run out? Should you extend lines of credit?
As the casino grows in its success, everything starts to fall apart. Scott and Kate spend less time together. They don't hang out with their daughter as much. Frank becomes meaner and focuses all his energy on the casino. I think it's safe to say this isn't going to end well. The question is whether Scott and his family will end their little illegal business before the cops find out and they go to prison for 20 years.
I'd like to discuss something today called ease-of-setup. To do this, I need you to put your imagination hats on and imagine a boulder. But not just any boulder. The boulder on The Raiders of the Lost Ark. A perfectly round boulder. Now I want you to imagine having to push that boulder across town. Okay? Are you imagining that? Fun, right?
Next, I want you to imagine the same thing. But this time with an imperfect boulder. It's still sort of round, but it has some flat parts, some big divots, and, to be honest, it's kind of lop-sided. Now I'm going to ask you a question. Which boulder would you rather push across town? Hopefully this answer isn't difficult.
Ease-of-setup is when you come up with a concept that's so natural, it sets the story up and moves things along effortlessly – like a perfectly round boulder – as opposed to a situation where every roll requires an immense amount of effort on your part, due to your ugly-ass time-consuming lop-sided boulder.
Ease-of-setup is especially important in comedy because people don't come to comedies to languish through a bunch of prep scenes. They come for the concept they saw on the poster.
A good place to start with this is O'Brien and Cohen's previous screenplay, Neighbors. Neighbors is the embodiment of ease-of-setup. A young family moves into a house. Then a frat moves in next door. We don't need any complicated series of events to prep us for this moment to work. We instantly understand: new family vs. frat house = trouble.
Contrast this with The House. The House needs A LOT of setup to get to where its concept kicks in. We show them having their daughter. We show the daughter growing up and how great of a relationship the family has. We set up that she's going to college. We set up Scott being fired. We set up that the daughter's scholarship has been revoked. We set up a visit to the financial advisor so we can learn they have no savings. We set up a trip to Vegas so they can learn that opening a casino is an option.
Do you see where I'm going with this? One scene of a frat house moving next door versus a dozen scenes to establish that this family had a kid, she grew up, she's going to college, they don't have a lot of money, they come up with a casino idea.
This becomes an issue for a few reasons. First, every second you're spending "setting things up," is one more second your script feels manufactured as opposed to real. Setups are mainly exposition, and too much exposition kills the suspension of disbelief. Second, setup is boring. Everyone tries to make it not-boring but it's always boring. And finally, you're creating impatience in the audience.
Now could they cut a lot of this out and make the setup shorter? Maybe we open the movie on a shot of the daughter excitedly getting into college and the parents looking worried, then move to them trying to figure out where the money is going to come from. Sure, you could do that. But you go that route and you lose some of the connection to the family and maybe we don't care about their situation as much. And you still have to come up with a plausible scenario by which they'd think starting a casino is a good option, and that definitely needs setup.
I haven't seen Daddy's Home yet but that concept strikes me as having an easy set-up. Step-dad's life with his family is great. Then it's announced Real Dad is coming back home. Boom, setup over. What that ease allows you to do is to move into the story more naturally. Because you don't have to force all these artificial "issues" into the first act, you can just let it evolve organically. If you want to put in a scene where the step-dad and the wife have a great day out with the kids, you can do that. But you don't HAVE TO DO THAT, and that's the power of ease-of-setup. It leads to a very natural-feeling story experience.
The only time when I'm tolerant of bulky setups is when the concept is so damn good, I'm willing to wait. Take The Matrix. It takes awhile to set things up there. But because the promise of the Matrix is so compelling, we're willing to wait around for it.
This is rarely the case with comedies, which these days aren't as concept-driven as they used to be. And The House is no exception. I suppose illegally opening a casino in your home is sort of funny. But is it "I'm okay waiting through a bunch of boring-ass exposition to get to it" funny? Not even close. It's like a novelty idea you're slightly curious in.
There's some kind-of funny stuff with Scott expanding the casino's offerings (they hire comedians and have ring-fights), but if I'm being honest, there's nothing here that any of us couldn't have come up with. If you and I were outlining this, we'd naturally come with the idea that someone would cheat at some point. And how should our main character deal with that? A great comedy writer either through talent or hard work, comes up with choices that the average person wouldn't be able to think of. And I didn't see enough of that here (although it should be noted there will be more drafts of this).
I wouldn't say The House is a flawed concept. There's some comedy to be had here. But there's something about the idea that doesn't feel creative enough. For that reason, I never got into it.
[ ] what the hell did I just read?
[x] wasn't for me
[ ] worth the read
[ ] impressive
[ ] genius
What I learned: Consider ease-of-setup when picking your next script to write, especially if it's a comedy, where attention spans are short. If it seems like you need to set up a ton of stuff before you get to your hook, consider that the premise isn't worth it. I won't say a complex setup is a script-killer. Skillful writers can weave setups in effortlessly so that they don't seem like setups. And certain genres, like mystery, can actually make complex setups work for them. But in general, why would you take a boat when you can fly? An easy setup isn't just easier on you. It's easier on the viewer.